How do you say I love you for Valentine's Day with technology?
For a range of affordable new personal tech gift suggestions check out my globalnews.ca/techuntangled  and Edmonton Global News Sunday Morning News Tech Talk segment.
If your love has no limit, here are a few items, costing more, that have a lot of tech love to give back for the next few Valentine's years.
E-READERS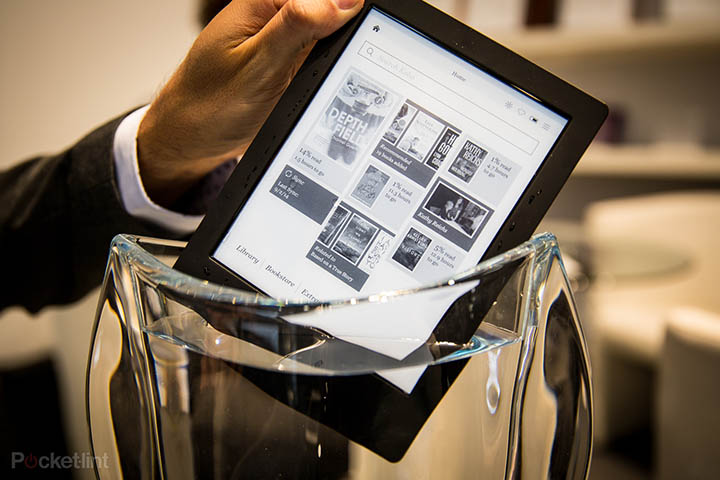 The Kobo WiFi Aura H20, $169.99, is an all-weather E Ink eReader with enough internal memory to carry 3,000 books. The 6.8 – inch antiglare 265 dpi screen features adjustable ComfortLight backlight technology for reading in brighter places.
The New Kindle eReader, $79, is winner in many ways. It's small, light, with weeks of battery life, 20 per cent faster processing and twice the storage capability as the previous model. The new touch interface is simple and the new Word Wise feature makes it easier for readers learning English to understand new words.
PAIRINGS
The water resistant Moto X smartphone offers the best value as a full featured phone, free with a two-year plan. Its brilliant 5.2" AMOLED 423 PPI screen is gorgeous. It has the best notification features that kick in as if the phone knows what you are doing and where you are. All adjustable to your licking but all there for you to take advantage of. Calls are held in meetings, silent mode kicks in when you go to the library and it knows what to do when you tell it you want to go home. The 13 MP camera is the fastest to use, zoom, make adjustments on and preview – all with finger sweeps across the screen. Motorola's new metal 4 GB Moto 360, $280, works on all Android-based smart phones that use Android Wear. It features "Ok Google" voice commands to dictate responses. You can check weather, news, appointments or run fitness programs like step count and heart rate. Its striking circular design shows more text than rectangular models. It has a built-in heart rate monitor and a classy inductive charge base that also acts as a night stand.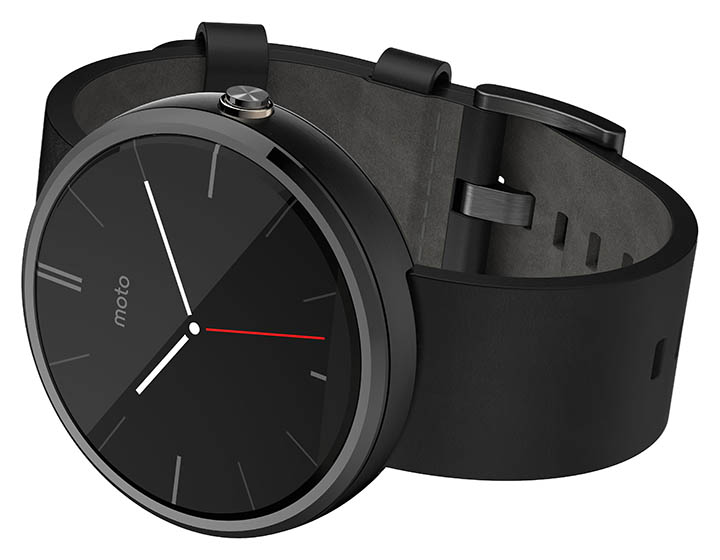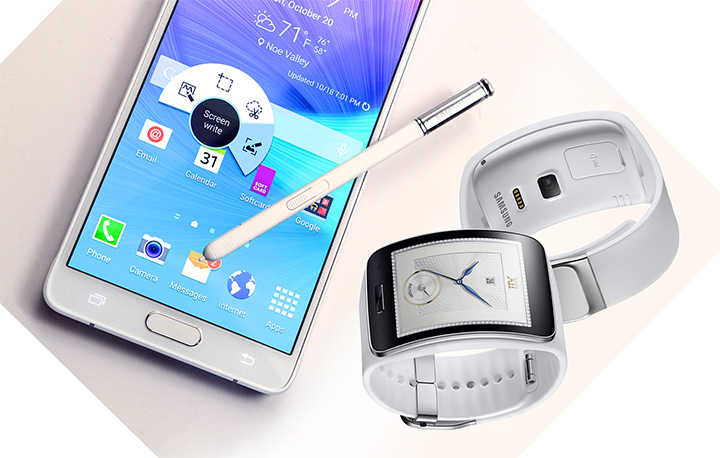 Samsung Galaxy Note 4, $300 with two-year plan, has it all, large ultrasharp screen, a super sensitive S Pen stylus for note taking, marking up pictures or documents and pinpoint accuracy when browsing full web sites, something most other smart phones can't do as well. The Android phone has some unique Samsung features like Multi-Window for seeing and working between two apps at the same time and a host of Health app features. The 16 MP rear camera is very sharp as is the larger than most 3.5 MP front camera which in itself shoots very wide photos but includes a sweep seflie feature for taking in 120 degrees.Samsung Gear S, $350, is the first smart watch with network connectivity using its own sim card so it doesn't have to be as dependant on your smart phone. You will need a data and voice plan to take advantage of this high resolution phone with very usable dial and keyboard screen. Imagine leaving your Samsung phone behind before a shopping trip or meeting. All your smartphone calls can be forwarded to the Gear S and you continue to receive and open notifications you can respond to. The Gear S is for Samsung smart phones only as it operates on Samsung's own Tizen OS.
For folks who want one keyboard for many devices – Logitech.com Bluetooth Multi-Device Keyboard K480, $69, can be programed to easily switch between three devices on all OS systems. A handy built-in slot holds up smartphones and tablets at the right viewing angle. Smart.
Add a Canadian Netflix account for the whole family for $7.99 monthly and cosy up with your main squeeze for the best valued entertainment with quality streaming, right up to full HD on your Internet connected TV or newer Xbox 360 or PS4 consoles. Watch from many devices, and enjoy top tier House of Cards series, Downton Abbey and soon to come Bridesmaids, Fast Fiveof the Fast & Furious franchise and the first three Jason Bourne movies starring Matt Damon.
Check out the perfectly sized Logitech Illuminated Living-Room Keyboard K830, $120, for PCs connected to the big TV screen. Runs wirelessly, has illuminated keys and features a smooth and sensitive touch pad, replacing a mouse.
For folks who need a better WiFi connection boost – the 300Mbps Universal Wireless Range Extender from TPLINK.ca, $34.99, is a WiFi range extender that goes between your home or office router and boosts your wireless speed, securely. At the same time, it can also be positioned for wireless network coverage and using its built-in Ethernet port, provides network access to Smart TVs, game consoles, and Blu-ray players.
The TP-Link 150 Mbps Wireless N Nano Router, $25, is an ultra-portable router, ideal for travellers wanting to share their hotel room's Internet with all of their gadgets. You can also set it up to stream your favourite Netflix, online music, and YouTube videos to a Google Chromecast on a hotel room's TV.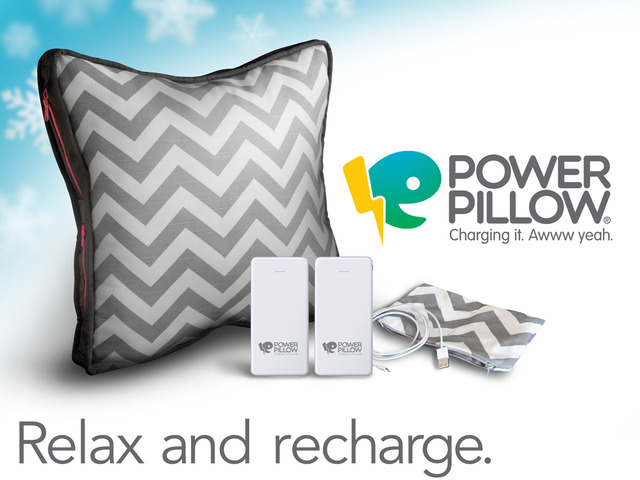 For the couch potato whose battery runs out – the powerpillow.com comes in many quality style covers with zippered pockets for storing a 8,000 mAh battery bank or optionally two, for charging your devices from your sofa. It includes a USB cable and wall charger. Prices start at $99. I especially like the smaller sidekick model, $79.99, perfect for travel with one zippered compartment for carrying two bateries and USB cords. It was invaluable in my last flight to Asia.
BEST HEADPHONES
The arround-the-ear high-tech Plantronics Bluetooth wireless, noise cancelling BackBeat Pro, $250, pauses music when you take them off and resumes when you put them back on. An adjustable side ring allows you to hear music clearly but also pick up surrounding noise like a door bell or phone. On airplanes it cancels noise better than most brands. The battery charge lasts long but you can still hear music without power, minus the digital functions. The streaming Bluetooth 4 Class 1 capable music is as good as WiFi streaming, good to 100 meters if your music device has the same capability. The status alerts for battery, volume limit and more come in 14 languages. Plantronics.com
For portability and best of class noise cancellation, the in-ear Bose QC20, $329 (for Android, Windows and BlackBerry inline mic) and QC20 $329i (iPhone inline mic and remote) is simply unmatched.  Unlike all other in-ear tight-fitting noise suppression models, the more comfortable QC20 uses the same noise frequency cancelation technology as its around-the-ear QC 10 and on-ear QC 15 siblings. One quick- USB charge easily lasts a trip to the Far East with several connections.
Budget-priced but with big sound, the corded Bose SoundTrue on ear or around ear $149.99, deliver and can be worn comfortably for hours. They include a nice case.
CAMERAS
The Fujifilm X100T, $1399.95 carries a deep retro photo legacy. I think the most romantic camera made! With a fixed f2 35mm equiv. lens has retro design, it's a purists ultimate digital camera, even bettering its much pricier Leica competitor. Its three most important and largest engraved metal dials: shutter, aperture, and exposure compensation work like a film camera. The unique, beyond sharp, viewfinder is optical and digital and works with or independently with the rear 3" finder. It has a silent mechanical and digital shutter, is very unobtrusive to use, has excellent face mode and fast auto focus. You can grow into the many menu settings, but suffice to say, the X100T in auto mode simply gets the picture right the first time, even with flash fill. It has WiFi for sharing pictures with smartphones controlling the camera from a smart phone can be accessed onscreen. The optional screw-on wide angle (28mm equiv. f2) and tele (50mm equiv.) are remarkably sharp edge-to-edge. The X100T derives the attention it gets in public.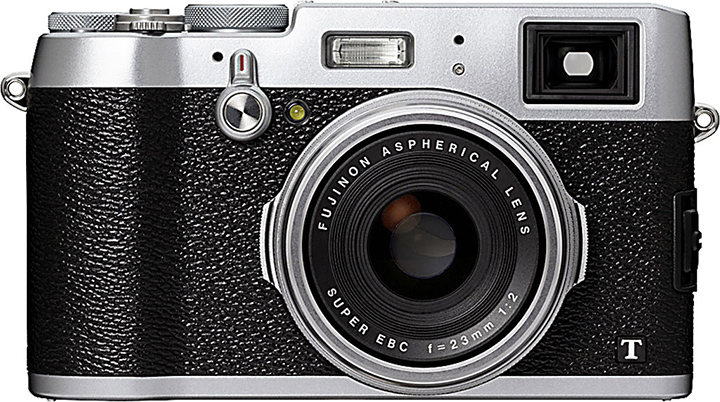 Olympus has lead the way with best value in smart digital quality cameras. Their entire interchangeable mirrorless line is based on the four-thirds picture sensor also adopted by Panasonic. Slightly smaller than the C-size sensor of the Samsung N, Fujifilm X, Sony NEX and Canon Rebel cameras, Olympus cameras pack a lot of features in this small camera genre. The popular E-PL5 $499 with kit lens produces comparable quality photos to competitors with a rich array of two tiered lenses for consumers and pros. The new similarly sized 16 megapixel E-PL7, $599, is better suited for smartphone WiFi connectivity using the Olympus OI.Share app for controlling camera functions and sharing pictures. The rear touch screen finder flips upwards for low angle shots and a first-time downwards 180 degrees for easy selfies. Both cameras are so small, they come with a clip-on flash.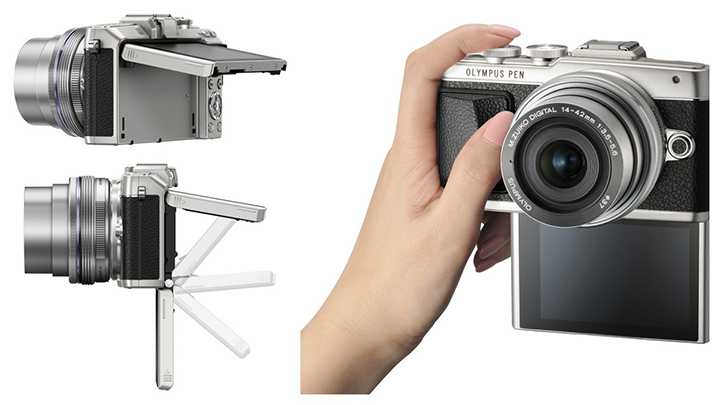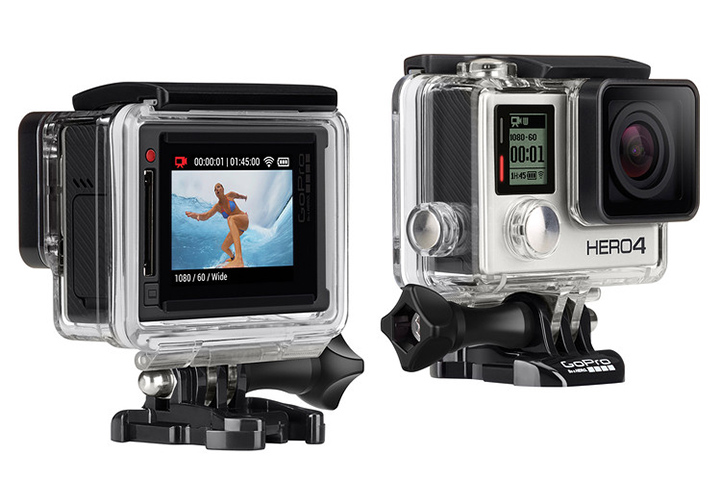 The GoPro Hero4 Silver, $449, action camera delivers for professionals and wannabe action photo-videographers with amazing ease of use and quality. It instils a sense of adventure and need to record fleeting moments of yourself and others. As a professional photographer, I am amazed of how good the quality of video and still pictures is, not to mention its corner-to-corner super wide angle lens. It shoots 1080p video at 60 fps or quality web 720p at 120 fps and 12 megapixel photos at 30 fps. Smartphones can't come close, especially with the GoPro's amazing corner-to-corner sharp super-wide lens, which translates to selfie heaven. Compared to previous GoPro step-down Silver editions, the GoPro 4 Silver has more features in common than ever before compared to its step-up GoPro 4 Black, $549, making it a good buy. It's twice as powerful as before, has touch screen, includes a waterproof housing (40 meters), flat and curved adhesive mounts, three way pivot arm and more. It features a handy HiLight Tag for marking special moments to go back to. It works with Android and Apple Apps and can do day and night time lapse shoots. There are more than 60 accessory mounts for GoPro, the gift that keeps on giving back with cherished personal slice of life perspectives. Gopro.com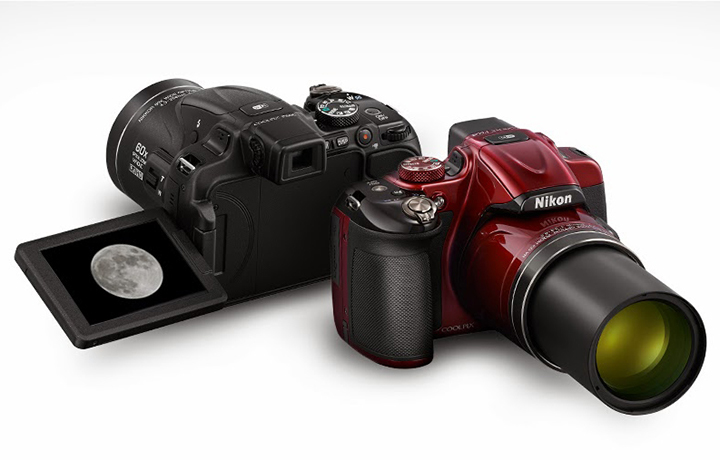 For the sports and wildlife photographer the Nikon.ca COOLPIX P600 16 megapixel camera, $450, has a 60x optical zoom lens and low noise CMOS sensor in a small and light package that goes far. Its extreme optical wide angle to telephoto range is perfect for family photos to long distance nature photography and outdoor sports. It's WiFi capable for sharing pictures and the 3″ Vari-angle 921k-Dot TFT-LCD is perfect for shooting from creative angles including selfies. Shoots Full HD 1080/60i Video with Stereo Sound. Let's go back to that 60x zoom. That's 24-1440mm 35mm Equivalent Focal Length
TABLETS
A Tablet today should be as sharp as the best smartphone, so be prepared to spend several hundred bucks for worthwhile tablets.
Samsung's Tab S 8.4" and the Nexus 9 8.9" are similarly priced and feature ultra-sharp screens with Samsung have a slightly sharper resolution. The Nexus 9 runs the newest Android Lollipop OS compared to the Tab S KitKat. Samsung has loaded the Tab S with its own more comprehensive features including multi-screen and more. It is thinner and lighter. You can't go wrong with either but the biggest differentiation factour between the two is the screen aspect ratio. The Nexus 9 is a more square 4:3 format, great for magazine browsing while the Tab S is 16:9, best for movie watching. The half inch diagonal screen size difference between these two tablets blesses the Tab S with a much smaller over all device footprint in addition to its narrower bezel. If size matters and you prefer movies go Tab S, if battery matters and you browse more magazine sites, go Nexus 9.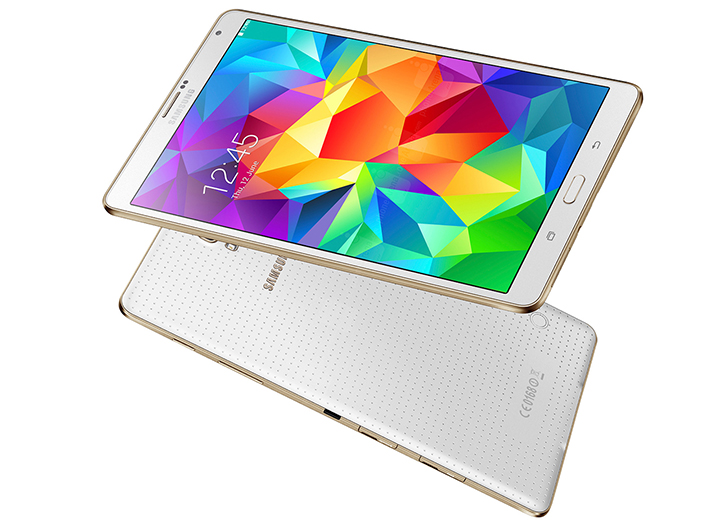 The best bang for your buck on iPads is the iPad mini 2 $329 with 7.9 retina display. Off course it's all things iOS and easier to use than Android, especially for first time users. Still, if you want to load up movies for a long vacation, I think Apple's closed OS will require you to spend a lot more money to upgrade to more memory compared to Android devices, most of which come with micro SD slots. A 16 GB iPad works well in a Wifi environment with its excellent iCloud storage but not in cruise lines, airplanes or dead WiFi zones.
LAPTOPS
The Dell XPS 13 Ultrabook, starting at $949.99 powered by Windows 8.1, 13.3" HD screen (optional FHD and QHD touch) is sleek and thin with great portability and durability for folks on the go. It features a speedy 4th Gen Intel Core processor with above average battery life and quick response time. Great for daily tasks and packed with rich features available at Dell.ca FYI, the Dell XPS 13 won Top Pick CES 2015 LAPTOP and Most Outstanding of CES 2015 Notebooks.com at CES 2015.
The Acer Aspire V3 V11 Touch laptop, $369 with Windows 8.1, features a quiet-running fanless design, large touchpad and 11.6-inch sharp anti-glare HD touchscreen. It has three USB, one SD card reader, one Ethernet and one HDMI out for your TV. A generous 4 GB RAM and 500GB drive make this a do-it-all portable computer with up to seven hours battery life.
The Asus Transformer Book T100 is a well-designed affordable 10-inch Windows 8.1 convertible with a street price of $399.99. It runs on the Intel Atom Z3740 quad-core processor, has plenty of multi-tasking power and more than 10 hours of battery life. The T100 has sufficient power to handle serious programs like Photoshop. It converts into a tablet and its size makes it ideal for travel, relaxing at home or even catching up with work. It weighs in at 1.07kg with keyboard and only 550g as a standalone tablet.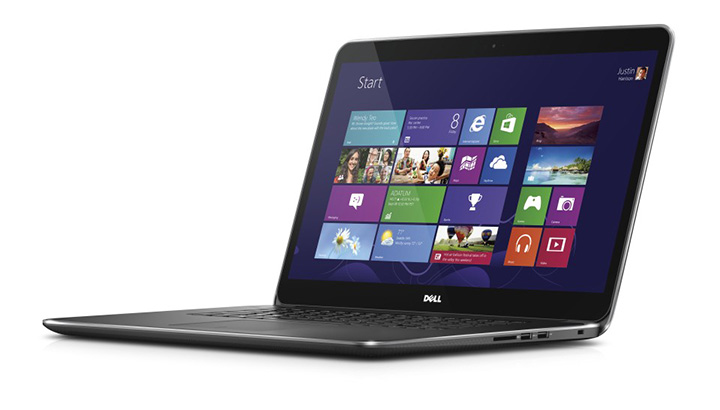 The ultimate Windows 8.1 laptop, the XPS 15: starting at $1,499.99 with up to Quad Intel 4th Gen i7, NVIDIA GPU,
stunning HD+ 3,200×1,800 screen with Sharp's power saving IGZO technology,
TOOTHBRUSH WITH STYLE, HIS AND HERS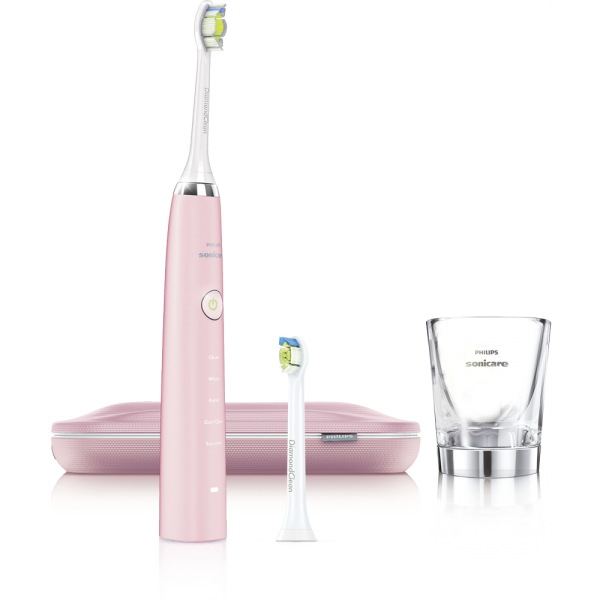 The Philips Philips Sonicare DiamondClean in pink, $229 or black $200, features multi setting brushing modes, a USB chargeable travel case, a thick water glass that doubles as an inductive charge base off a wall outlet and lots of style