Calgary based AppColony  has come up with a cleverly simple free Android app, One Tap, which effectively stops distracted driving. Take that from me, I have been driving with it for a week. It's a keeper.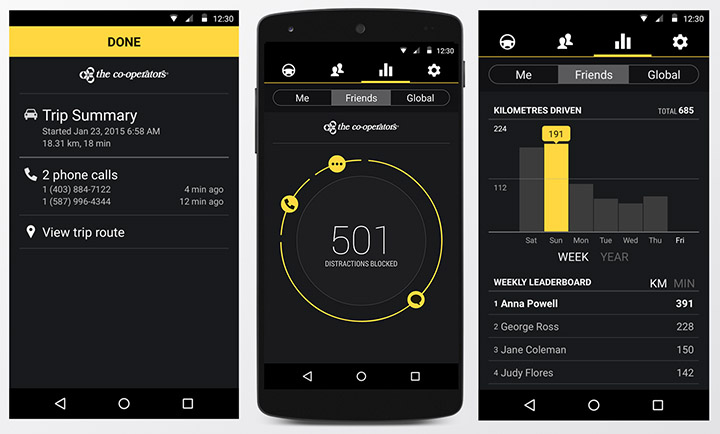 Distracted driving ranges from reading or sending emails and text messages or making and receiving calls while driving. One second of distraction can easily keep your eyes off the road for a couple of car lengths. Much can go wrong in that time.
Now we all know how guilty most of us are, of the number one cause of car accidents across Canada. Even hearing or glancing at your notification screen while driving, can take your eye and mind off the road. One Tap, available at the Android Play Store, takes over your Android smart phone, automatically turning on when you start driving, and turns off when you stop for longer than a traffic light. It remains hands free, while you drive, silently taking calls and text messages on your behalf and automatically replying to senders or callers with text replies or your voice mail.
There is a mode, one of four that One Tap includes, in which you are notified of emergency calls from folks you have pre-approved on your phones screen. More on that later.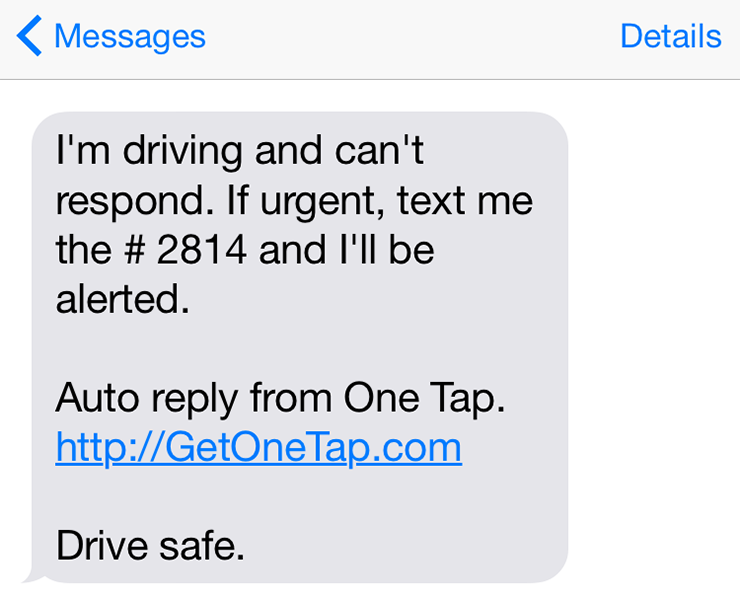 Founded by Ted Hellard in 2012, AppColony has roots from Calgary-based Critical Mass marketing agency. "The concept came up in an idea meeting we had," said Hellard. We were surprised with how few distracted driving programs were available," he said.
One Tap has a simple "in your own world" mode in which you simply turn it on in default mode to have your text and phone calls received on your behalf while driving.
By registering and joining the One Tap community (it's very non-invasive, you can just belong to your own group of friends and family members) you can get a lot more out of One Tap. For example, you can share your location, compare and celebrate your non-distracted miles of driving with friends and follow your kids or friends driving. You can even compare your safe driving with global stats from One Tap users.
For parental controls, Hellard said a small charge of a couple of bucks a month will let you use parental rights features while the rest of the current modes stay free – coming later this year. Hellard also said an iPhone version is coming this Spring too, will feature 90 per cent of the Android version due to iOS text encryption. But a work around according to Hellard, will make it just as effective.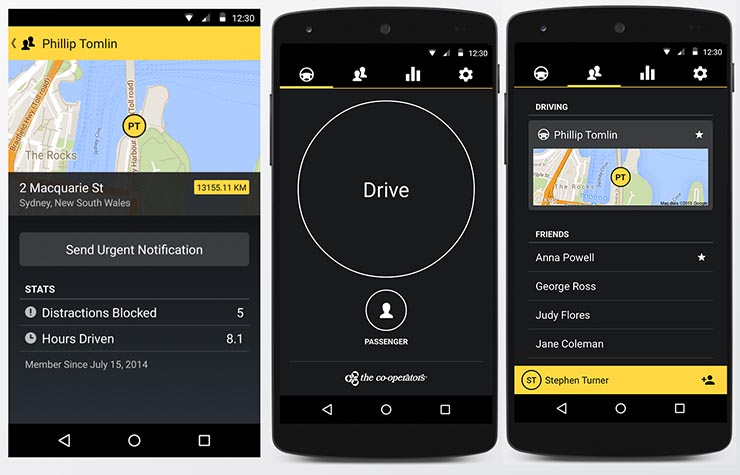 I have been trying One Tap for the past week. It was actually available as a soft launch before, until its official news launch in Calgary today, with Rick Hanson, Chief of Police, Calgary Police Service in attendance. "While enforcement and education are essential in addressing the problem of distracted driving, we feel technology-based solutions are also a necessary tool," he said. The Co-operators Group also in attendance, is a product endorser.
One Tap is amazingly simple with a clean interface and stays out of the way, effectively curbing your addiction to the phone while driving, one of Hellard's goals.  It keeps a log of your travels displayed on a map, as well as a log of text and phones calls received while you were driving about.
It even has a blue tooth feature for hearing its voice service through your car speakers. A passenger touch screen button on its main page lets the shotgun driver use the phone while you drive.
You have to try this folks. You having nothing to lose and everything to gain being a safe driver.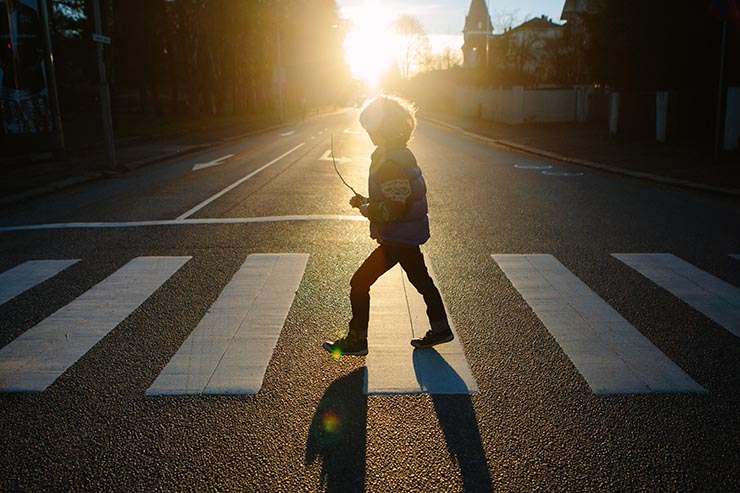 Land line phones won't work with One Tap but an update for letting you use a mapping driving program like Google Maps, will speak the directions, including turns, but not show the map. After all that would be distracted driving, right?
Photos provided from AppColony