TORONTO/June 1, 2018 — Today LG Electronics (LG) launches its latest premium smartphone, the LG G7 ThinQ focused on bringing smart and convenient AI features to consumers.
Powered by the latest Qualcomm® Snapdragon™ 845 Mobile chip platform, the LG G7 ThinQ comes with  4GB of RAM and 64GB of internal storage. It features an extra bright 6.1-inch bright display nearly half an inch larger than its predecessor but keeps the same width making it easy to use with one hand.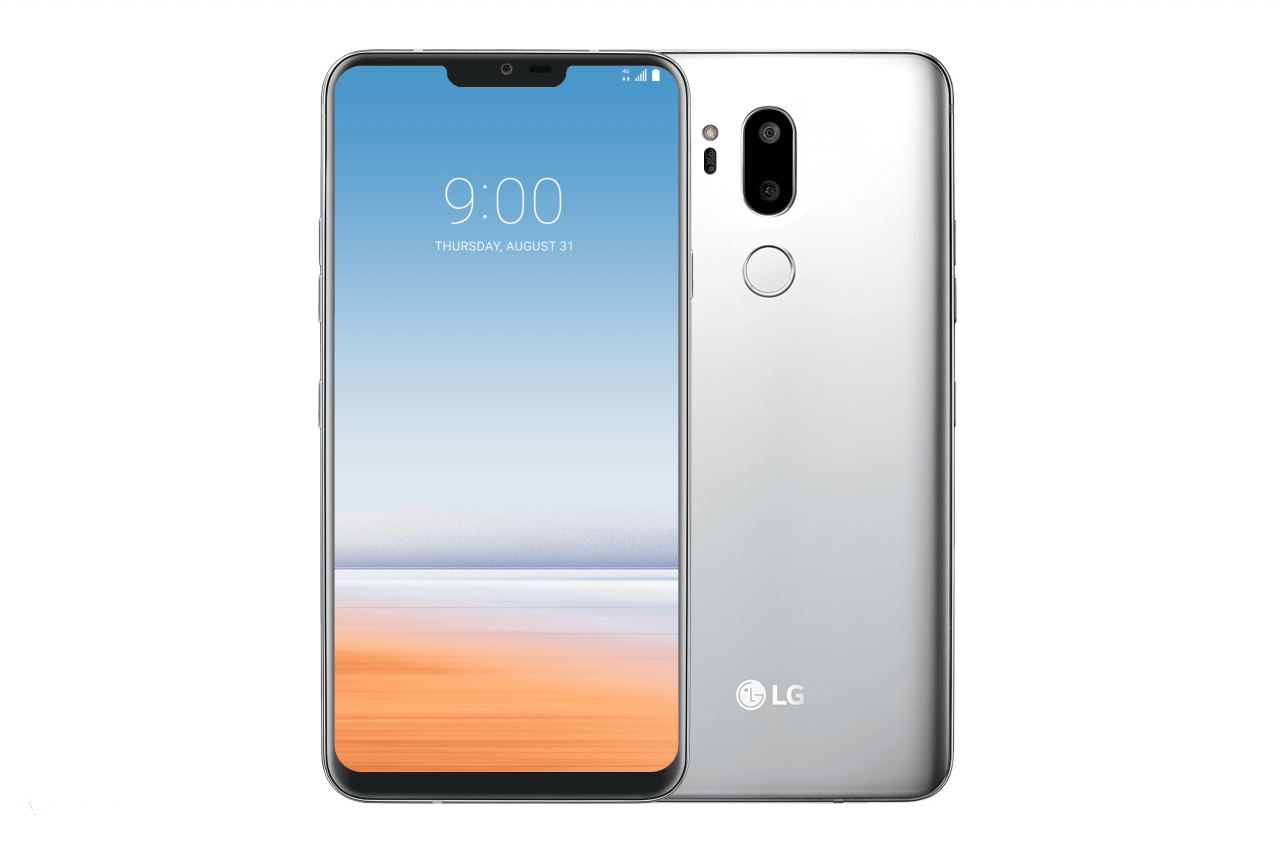 I had a hands-on experience of a pre-production LG G7 ThinQ model in Toronto a month ago but can now share photos and the new features.  Here are some impressions.
The new design for the LG G series features a polished metal rim, Gorilla Glass 5 on both the front and the back for enhanced durability, although I honestly prefer metal or carbon backs as they are more resilient on drops. But it's easy to hold around it's smooth rounded edges. With IP68 for dust and water resistance, the LG G7 ThinQ  meets the requirements of 14 MIL-STD 810G tests designed by the United States military to evaluate the performance of equipment in harsh environments.
Upgraded camera with more smarts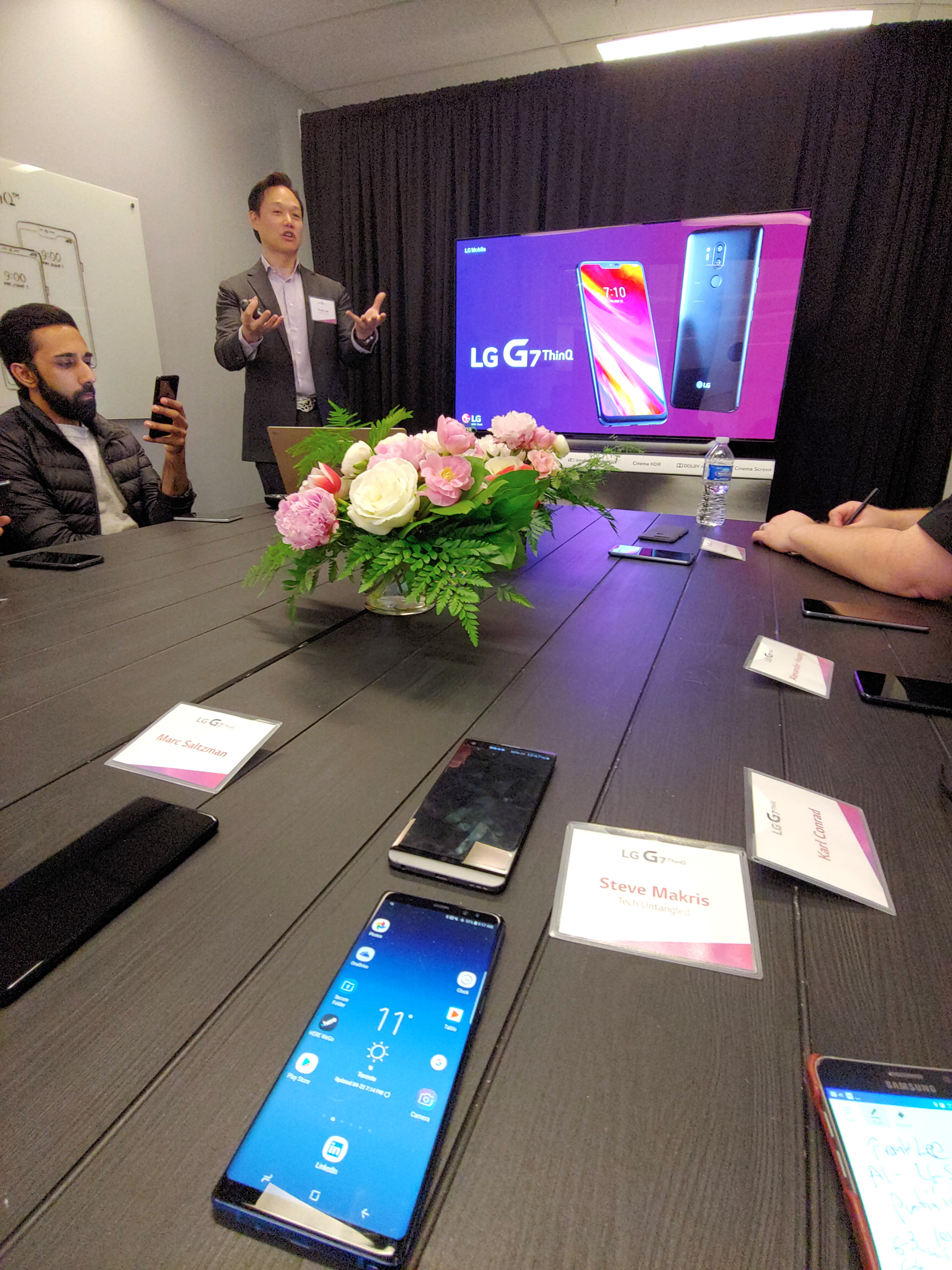 The LG G7 ThinQ has majour camera upgrades for better quality pictures in wide angle mode and in dark scenes. The front selfie camera is now 8MP while both front standard and Super Wide Angle lenses shoot at 16MP, meaning better quality photos and crop zooming. LG's signature wide angle camera has noticeably less curvature distortion, but at the expense of a narrower angle view of the previous G6. But it still remains the widest angle dedicated camera phone in the market.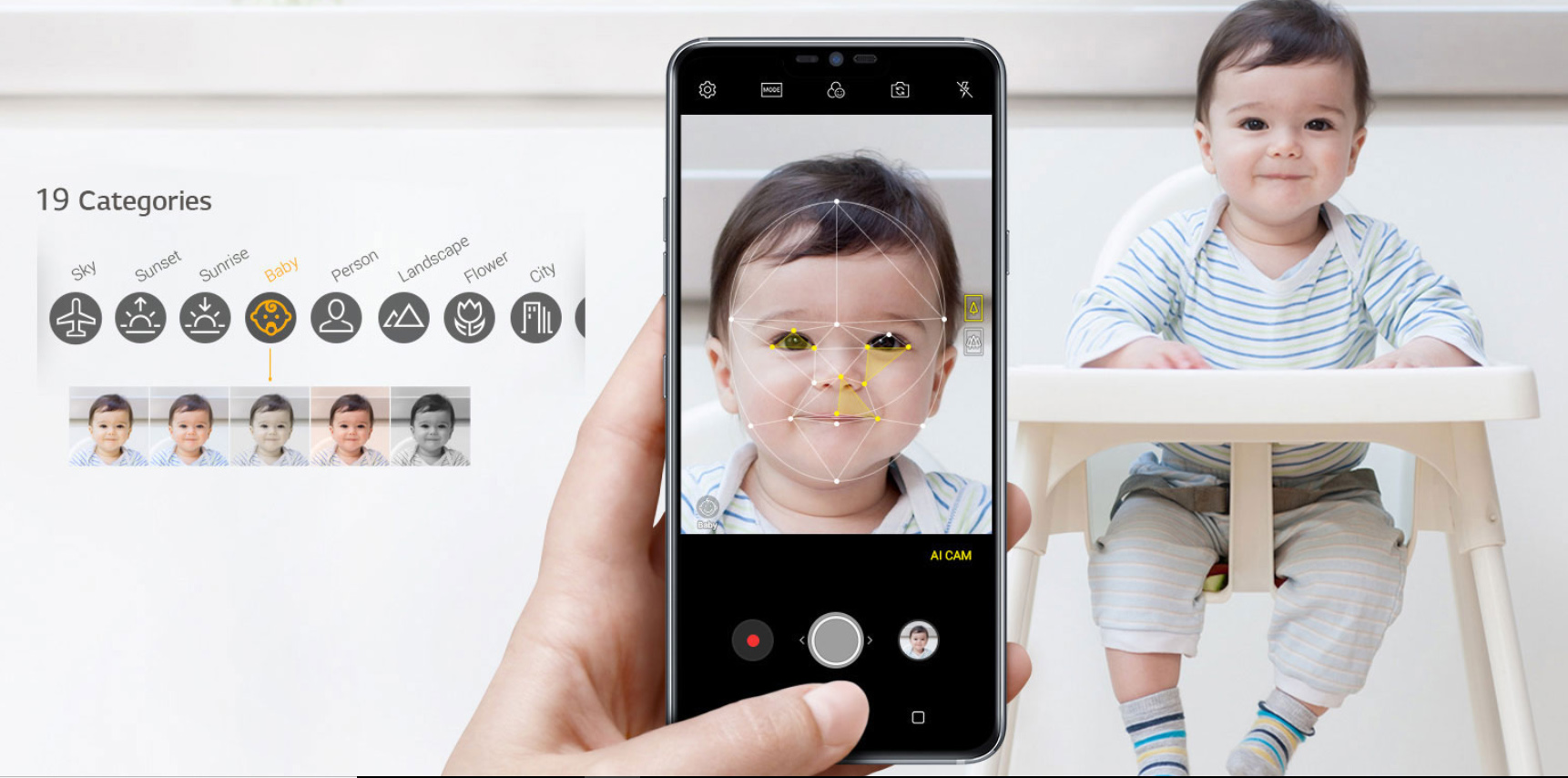 The LG G7 ThinQ makes good use of AI in photos. Its AI CAM senses and highlights multiple subjects in the photo as they appear on-screen, like water, trees and buildings, offering 19 shooting modes, for even more intelligence-optimized shots. Food photography I tried was noticeably improved over standard mode shooting. You can choose other picture options too.
Dark scene phone photography challenges are met head-on with the LG G7 ThinQ using Pixel Binding technology, blending four pixels to one resulting in brighter photos with much less digital noise.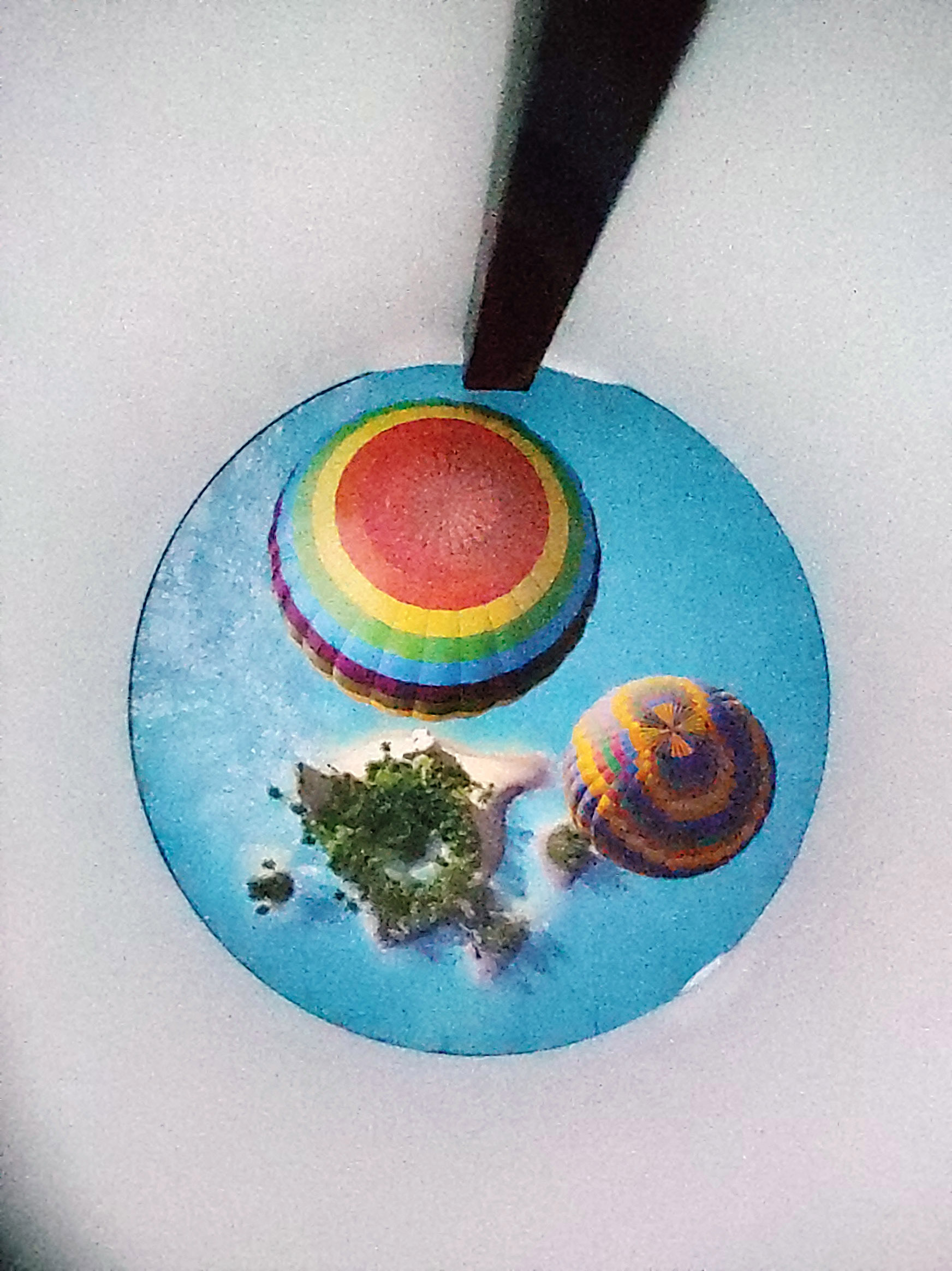 I compared LG's Pixel Binding technology to the king of available light photography, the Samsung S9, and yes, the images look very similar in quality and brightness but the Pixel Binding results in pictures one quarter the size, the equivalent of a 4MP photo, barely usable in anything but social sites. But a well exposed 4MP image is better than no picture at all.  The LG G7 AI Pixel Binding algorithm adjusts the camera settings automatically when shooting in low light, so users might want to shoot in manual mode with lower ISO and steady holding for full 16 Megapixel quality images.

LG has had a leg up with most competitors using a larger sensor so in most scenarios, producing 16MP compare to the competitors 12MP-13MP.  The G7 ThinQ pictures show more detail in both 4:3 and wide formats.
I like the added Live Photo mode which records one second before and after the shutter is pressed for snippets of unexpected moments or expressions that would normally be missed. Stickers uses face recognition to generate fun 2D and 3D overlays such as sunglasses and headbands that can be viewed directly on the display.
New to the G series, Portrait Mode generates professional looking shots with out-of-focus backgrounds. This bokeh effect is available in all the phones' rear and front lenses. Nice!
A new side button
 Located just below the volume is a dedicated button that launches the phone's Google Assistant. Users can also hold down the button to start talking to the Google Assistant. More assignment function on tis button will be available.
With LG G7 ThinQ Super Far Field Voice Recognition (SFFVR) and highly sensitive microphone, the Google Assistant can recognize voice commands from up to five meters away. SFFVR is able to separate commands from background noise, making the LG G7 THINQ a great alternative to a home AI speaker even when the TV is on. LG customer commands for the Google Assistant have been increased in the LG G7 ThinQ so users can get even more stuff done with their voice alone.
Super Bright Display Outshines
 The LG G7 ThinQ features a new 6.1-inch QHD+ (3120 x 1440) display with a 19.5:9 FullVision screen ratio and a bottom bezel which is almost 50 percent slimmer than on the LG G6. Powered by LG's new LCD technology, Super Bright Display, the LG G7 ThinQ can be viewed easily even under direct sunlight with brightness up to an industry-leading 1,000 nit, displaying 100 percent DCI-P3 colour gamut. The head-on display brightness is almost as bright as Samsung's QLED displays. Kudos to LG for making the most usable LCD phone screen outdoors in an affordable phone.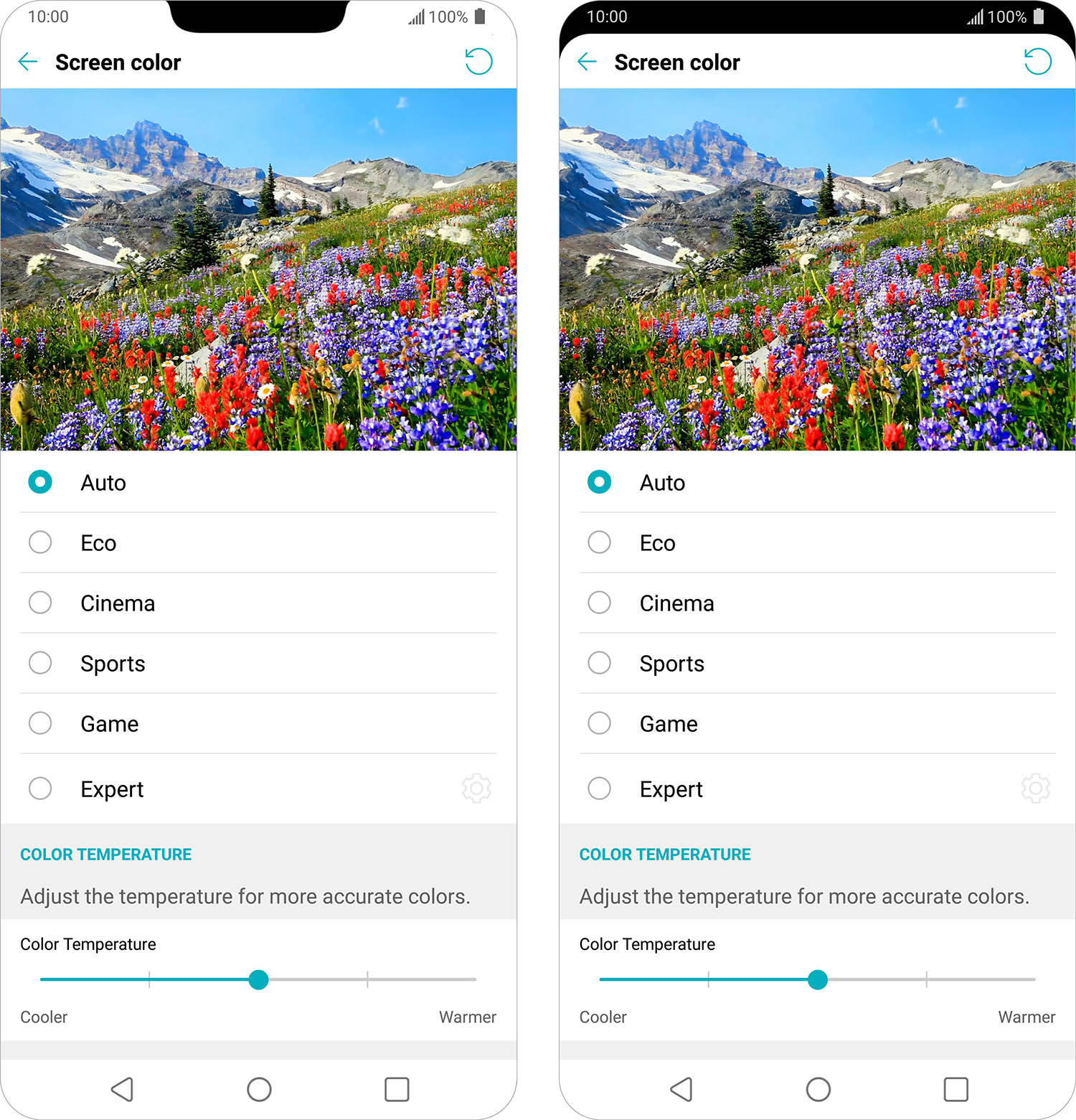 I like being able to set the display to six different viewing modes, like a TV screen. Auto, Eco, Cinema, Sports, Game and Expert. In Auto mode, the phone automatically analyzes the content of games or photos and optimizes display and power consumption. You can fine tune the image even further by adjusting the screen temperature and RGB levels individually.
The smartphone's New Second Screen display can be fully expanded for a bezel-less corner-to-corner look (except for the centre notch which houses the front camera) or it can be set to a more traditional style where the notch is extended across the screen as a notification bar. You can even change the notification bar to another colour for a more personal effect.
The Boombox
 The LG G7 ThinQ Boombox Speaker utilizes the internal space of the phone as a resonance chamber to deliver double the bass of conventional smartphones. It's still a single speaker, louder with less distortion but no noticeable bass improvement.
Vistula 3D sound for the LG G7 ThinQ is welcome. It's the first smartphone to offer DTS:X to deliver virtual 3D sound for all content, up to 7.1 channel audio with earphones. As previous G phones the LG G7 ThinQ is equipped with a Hi-Fi Quad DAC for amazing rich sound recording and playback, especially when paired with high-impedance earphones.
In Canada, the LG G7 ThinQ lists for $980 and is available with various plans, for example TELUS from $200  with a two year plan.  Also at Bell, Virgin Mobile, Freedom Mobile, SaskTel, WOW! mobile boutique, Fido, Rogers, The Mobile Shop, London Drugs, Walmart, WIRELESSWAVE, Tbooth wireless and Wireless Etc. (Costco Wholesale). Check with your other local retailers for prices.
SPECS
Chipset: Qualcomm® Snapdragon™ 845 Mobile Platform
·       Display: 6.1-inch QHD+ 19.5:9 FullVision Super BrightDisplay (3120 x 1440 / 564ppi)
·       Memory:  LG G7 ThinQ: 4GB LPDDR4x RAM / 64GB UFS 2.1 ROM / MicroSD (up to 2TB)
·       Camera:
o   Rear Dual: 16MP Super Wide Angle (F1.9 / 107°) / 16MP Standard Angle (F1.6 / 71°)
o   Front: 8MP Wide Angle (F1.9 / 80°)
·       Battery: 3000mAh
·       OS: Android 8.0 Oreo
·       Size: 153.2 x 71.9 x 7.9mm
·       Weight: 162g
·       Connectivity: Wi-Fi 802.11 a, b, g, n, ac / Bluetooth 5.0 BLE / NFC / USB Type-C 2.0 (3.1 compatible)
·       Colours: New Platinum Gray / New Aurora Black
·       Others: Super Bright Display / New Second Screen / AI CAM / Super Bright Camera / Super Far Field Voice Recognition / Boombox Speaker / AI Haptic / Hi-Fi Quad DAC / DTS:X 3D Surround Sound / IP68 Water and Dust Resistance / HDR10 / Google Assistant Key / Face Recognition / Fingerprint Sensor / Qualcomm® Quick Charge™ 3.0 Technology / Wireless Charging / MIL-STD 810G Compliant / FM Radio