Watch the official Galaxy UNPACKED 2019 at 4PM ET on Wednesday 
Tomorrow Samsung unpacks the next generation Note 10 in Brooklyn, NY at 4PM ET. To newbies the Note 10 is unique, featuring the S Pen stylus since its launch in 2011. It was a huge success taking on the Phablet name (bridging smartphones and tablets) with a much larger screen than Apple and Android competitors.  Reliable rumours and leaks place the Note 10 screen to a massive 6.8 inch display compared to the 5.3 inch screen in 2011. The Note 10 has been the "other" Samsung flagship phone co-sharing flagship glory with the Samsung "S" like the current S10 models.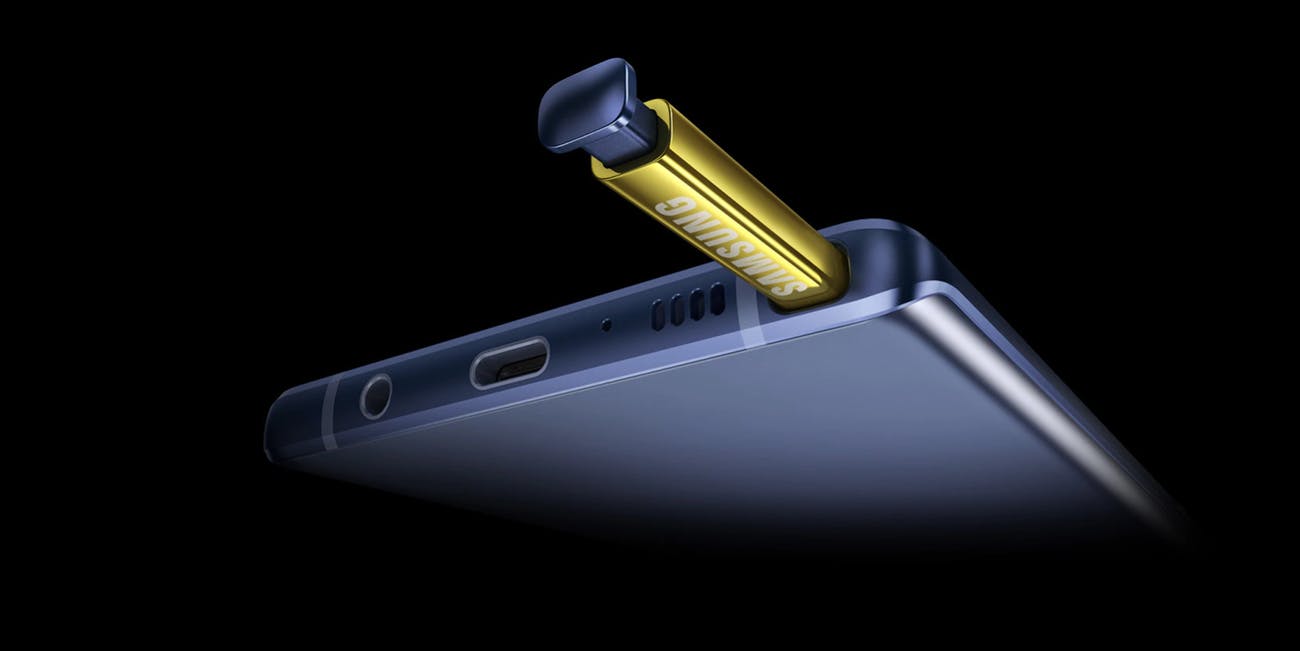 The Samsung S and Note series launch six months apart, essentially giving the Korean phone giant two complementary phones with the newest technologies more often than competitors. Except for Huawei who also launches its P and Mate series six months apart too.
But there are signs of the Note getting tired and being able to stand against other phones with almost as large screens and better camaras. The Note 10 will undoubtedly have a hefty price but it's also competing with another ultra cutting-edge Samsung product – the Galaxy Fold, a phone that unfolds into a tablet with infinity display, out this September for $1,980 USD.
Samsung will have to arm the Note 10 with even more features, like a rumoured S Pen with built in camera and gesture capable, like a baton. Despite that extra magic, Samsung is challenged taking up valuable space for storing its S Pen, in lieu of larger batteries.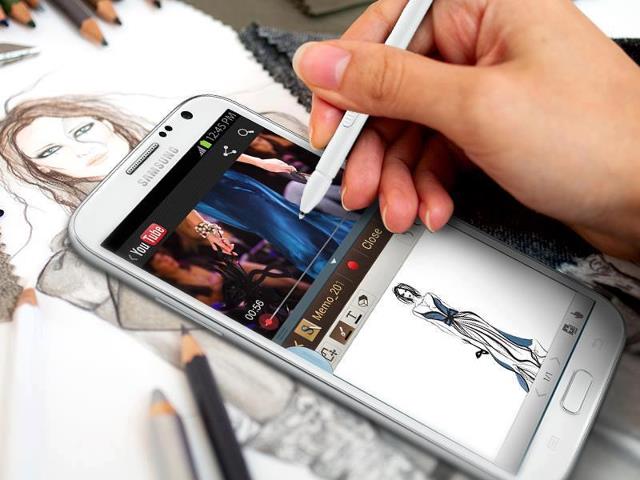 Samsung's biggest challenge, if it cares, is to improve its phone cameras, even beyond the current Note 10 + to even come close to the leading Huawei P30 Pro with much larger photo sensors and the ability to shoot constellations in the darkest of nights. That seems a few generations away.
It's hard to fathom an end to the Note phone. Unlike Huawei's two alternate P and Mate series smartphones, six months apart, what would the distinctly different Samsung Note be replaced with?
Speaking of what the upcoming Note 10 might have, we seem to be drowning from rumours and leaks on what the Note 10 might be like. Check online.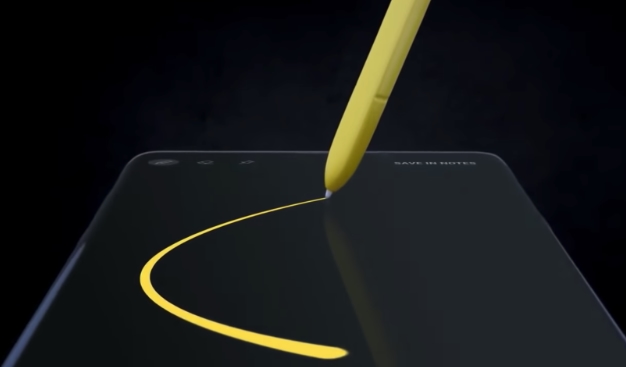 SHOULD YOU BUY THE NEW SAMSUNG GALAXY NOTE 10?
Despite the non-stop rumour and leak mill, Samsung always manages to surprise us with fresh unleaked features in their impressive phone unpacking events.
Is the Note 10 for you? It depends. If you are an S Pen fan, like me, you will want one. But if you want to buy a new flagship camera phone in 2019, it better be better than the current S10+ or as good as Huawei's newest models. This means substantial camera improvements over the current Samsung S10 phones.
Here is my list of must haves to keep the Note 10 current and worthy of presumably another price increase.
A battery larger than 4,200 mAh that can charge at 40w
Expandable micro-SD memory
Keep the headphone jack
Stereo speakers including an onscreen front speaker
3D face recognition
256 GB of built-in memory
Onscreen fingerprint scanner that works
The same Dynamic AMOLED capacitive touchscreen, 16M colors 1440 x 3040 pixels max 19:9 ratio 522 ppi density. If the rumoured Note 10 Pro and more affordable Note 10 launch, expect smaller screens and batteries as well as fewer onboard cameras with the Note 10.
CAMERAS: Three rear cameras including ToF (Time of Flight) but larger sensors than the current 12MP cameras. At least 5X optical zoom. It's not the megapixel count that determines photo quality but the size of the photo sensor. A larger optional photo size like 40MP. The Huawei P30 Pro features a photo sensor larger than currently dedicated point and shoot cameras. Larger sensors dramatically improve dark scene photography which the current S10 cameras (despite a recent update) lack leaving them behind the Huawei and Pixel group of phones.
A higher dust and water resistance than the current IP68 rating.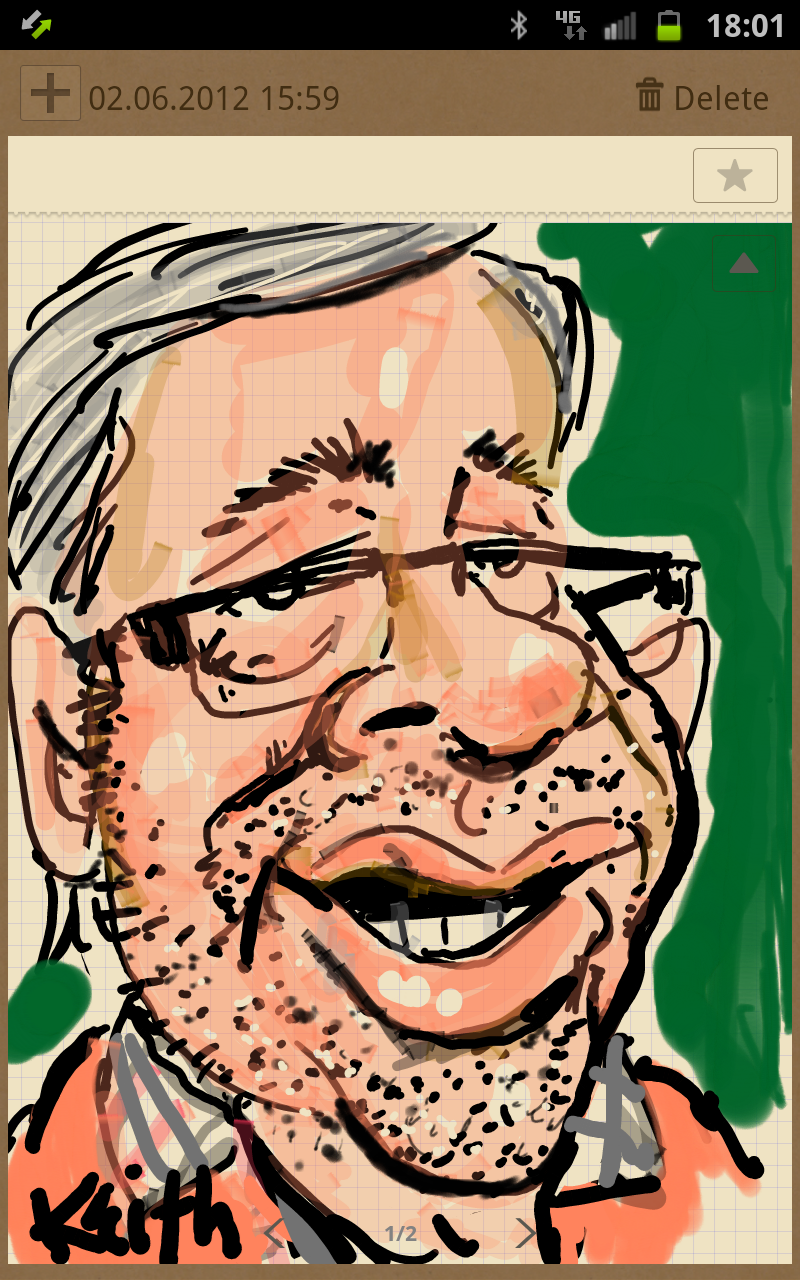 A portrait of me drawn with the first Note in 2012. Love at first site, no?
WHY I LIKE THE NOTE S PEN STYLUS
Well, there's no phone like it, save a few feeble imitations. To be clear, don't confuse the prevalent "styluses" sold for normal phones, that basically replace your finger with no more accuracy. The S Pen is accurate to each pixel on your screen. With pressure sensitivities and colour depth akin to professional artists digital drawing tablets it's a no brainer for artists on the go. But it goes beyond that. If you type a lot of information in your phone, the S Pen giveS your fingers a break even jotting fast notes without losing eye contact with the other person. Find your past scribblings by searching for any written word on each file or convert to text. Write comments on photos, Office documents or on any screen capture. With multiple pressure points you can become a digital calligrapher. Try doodling anything, like planning your next furniture arrangement or colour coding a complicated diagram or plan. When the phone is on standby you can instantly write that unplanned phone number on a dark screen instead of finger taping to an app. Last year the Note 9 introduced Bluetooth capability on the S Pen for remotely triggering your camera or running a presentation from another part of the room.
I have used the Samsung Note as my main working phone since 2012, mostly because of its stylus. That won't stop, but I have no issue also taking my Huawei P30 Pro along too, instead of large and heavy interchangeable lens cameras.