The Consumer Electronics Show in Las Vegas this week is about big and small dreams. Here is a sampling of new products from tech giants as well as small companies that might strike your fancy.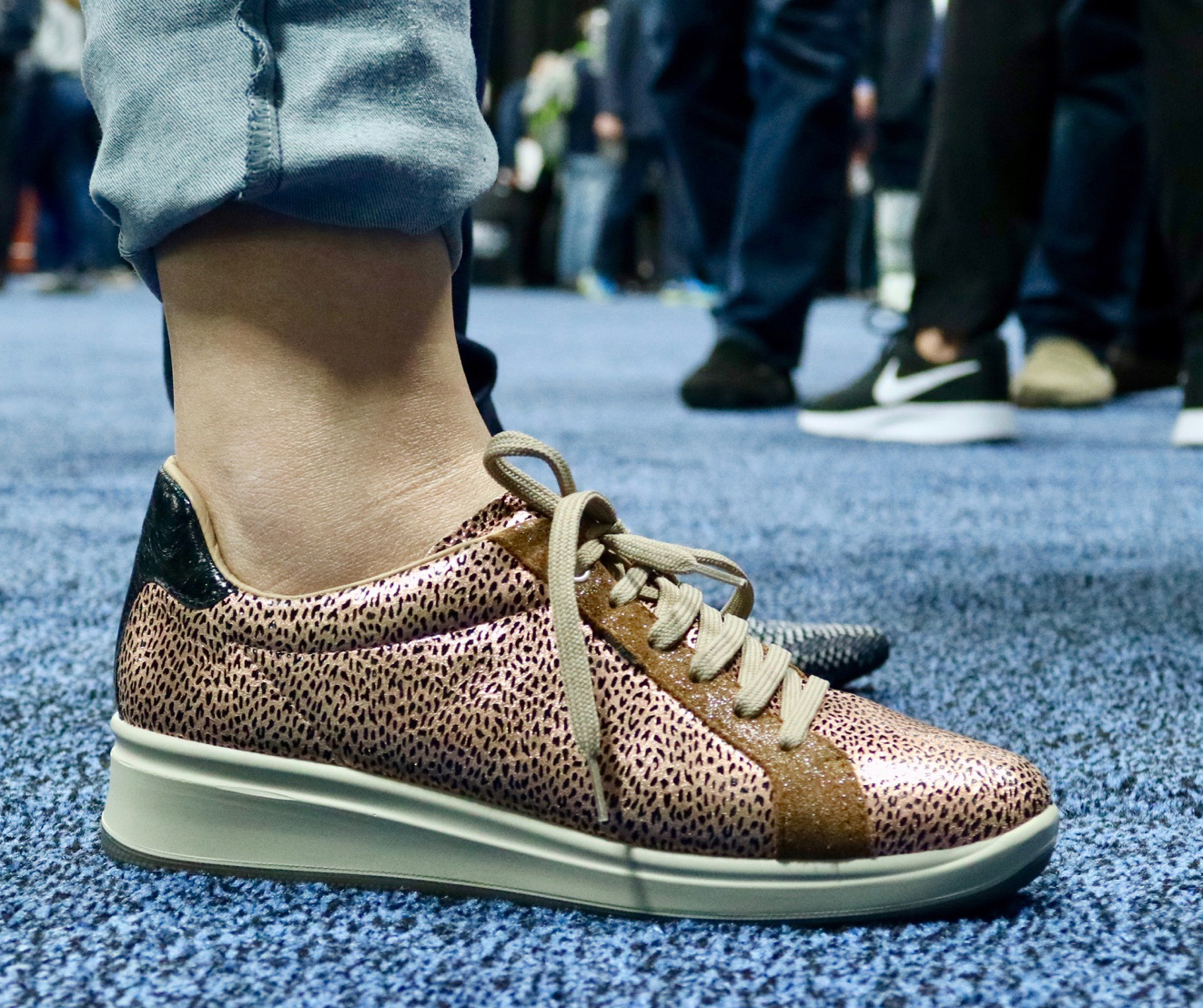 At the CES: Unveiled showed new gadgets for seniors with design and purpose, like $100-$150 custom smart shoes and sneakers from E-Vone for seniors. They have built-in accelerometer, pressure sensor, gyroscope, and GPS all coordinated to notify caregivers and loved ones of a fall. The built-in GSM sends out the location and time of an incident from anywhere with a cellular connection for a $20/month USD service fee. E-Vone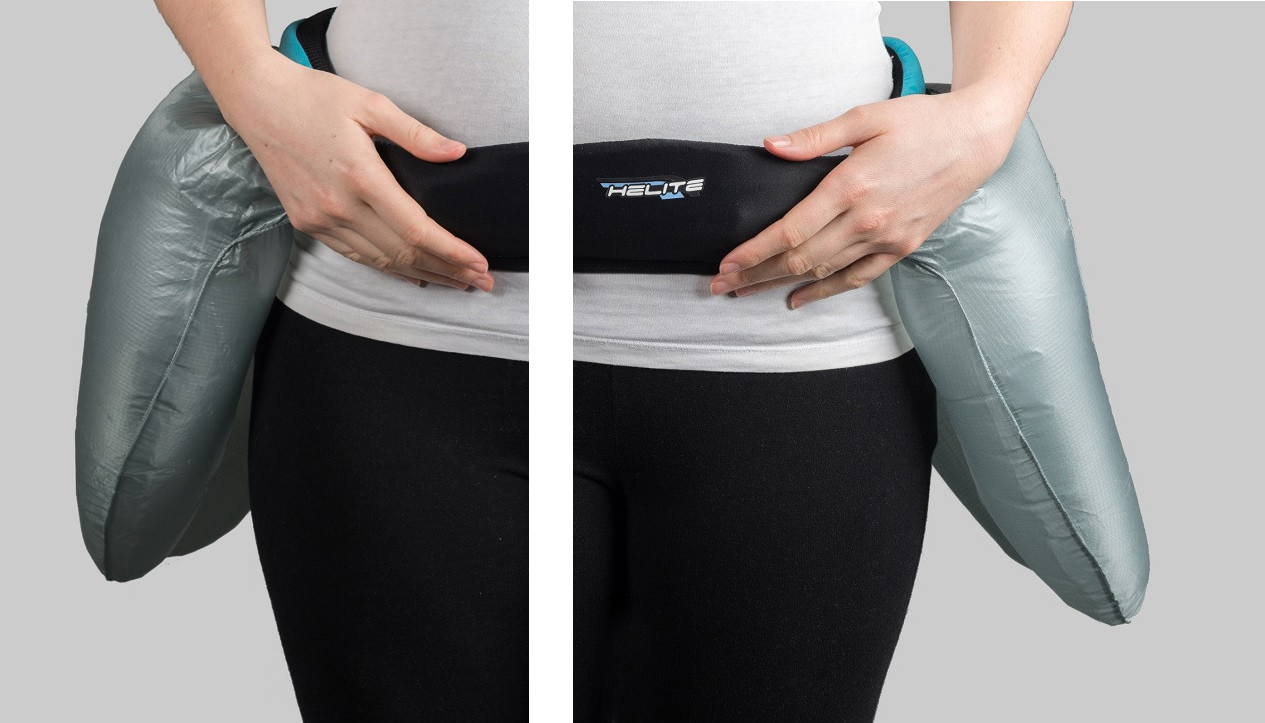 The Hip'Air features airbags hidden on either side of a special belt automatically inflate in less than 0.08-seconds when motions of a fall are detected from a built-in gyroscope and accelerometer . The idea is to cushion the impact to help reduce common falling injuries.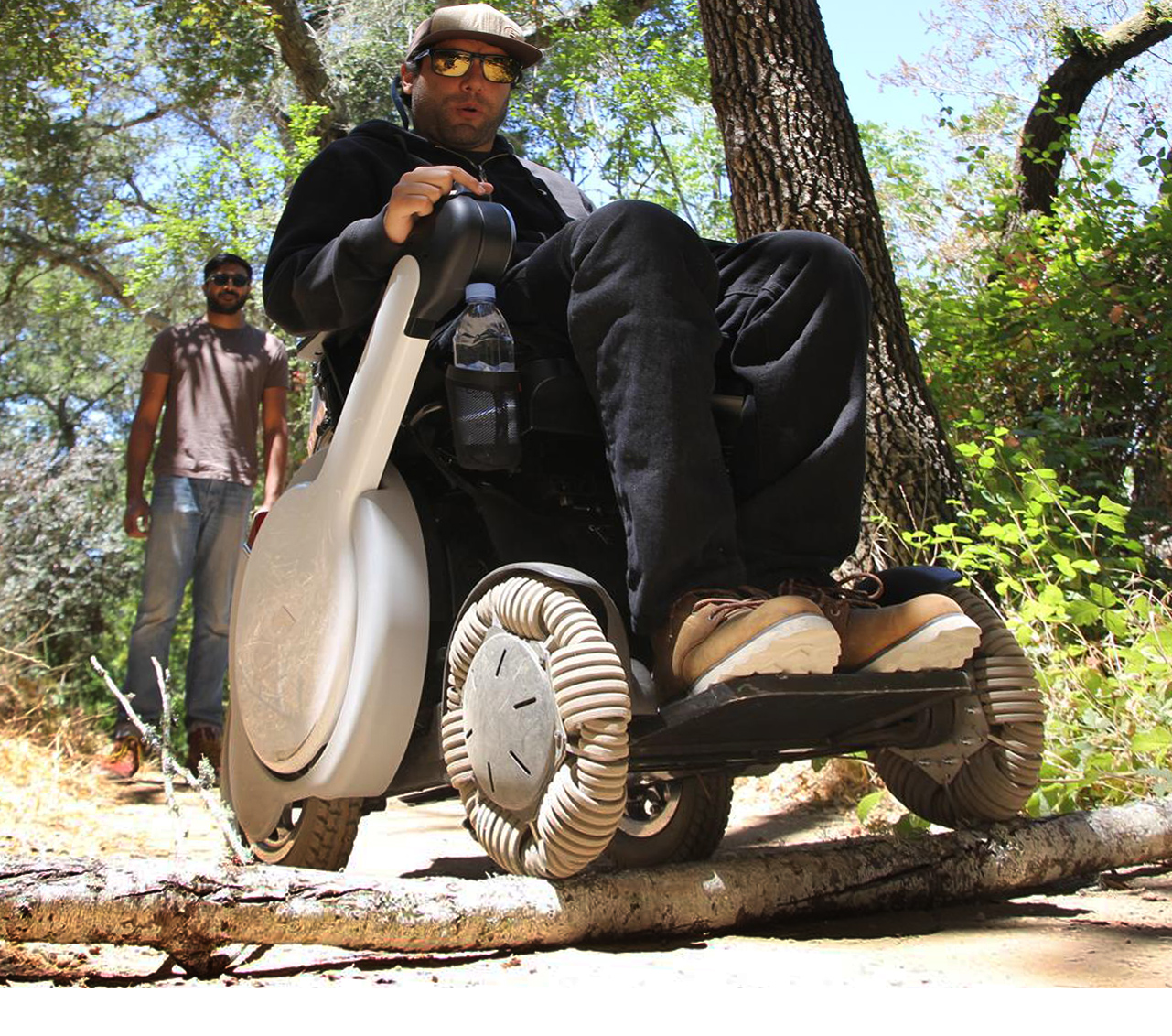 Traditional mobility devices come of age with the Whill Model Ci $4,000 featuring amazing maneuverability. It as a top speed of five miles per hour, a 10-mile range on a single charge, and it comes apart for trunk storage. Its unique custom-designed front wheels steer super effortlessly without actually turning – instead, the wheels, made up of smaller rollers allow them to move forwards and sideways, using either a joystick, or a mobile phone app.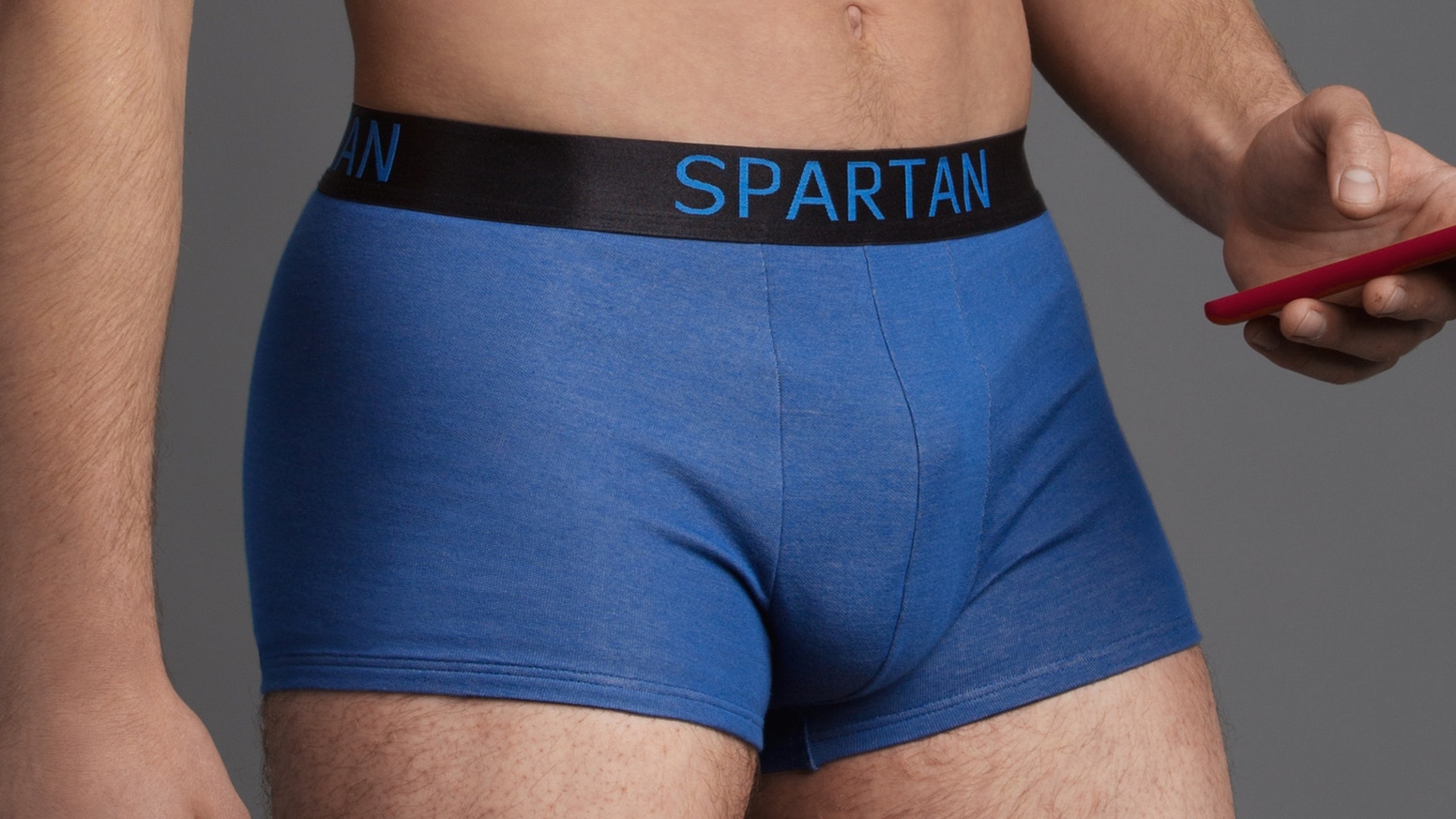 Mens trunks that block 99 per cent of cellphone radiation? Spartan boxers use patented WaveTech patented technology to comfortably block cellphone and Wi-Fi radiation. The high-tech fabric incorporates pure silver fibers within the cotton of the boxer that together act as a Faraday Cage.
OK, now some big-ticket items from the big players.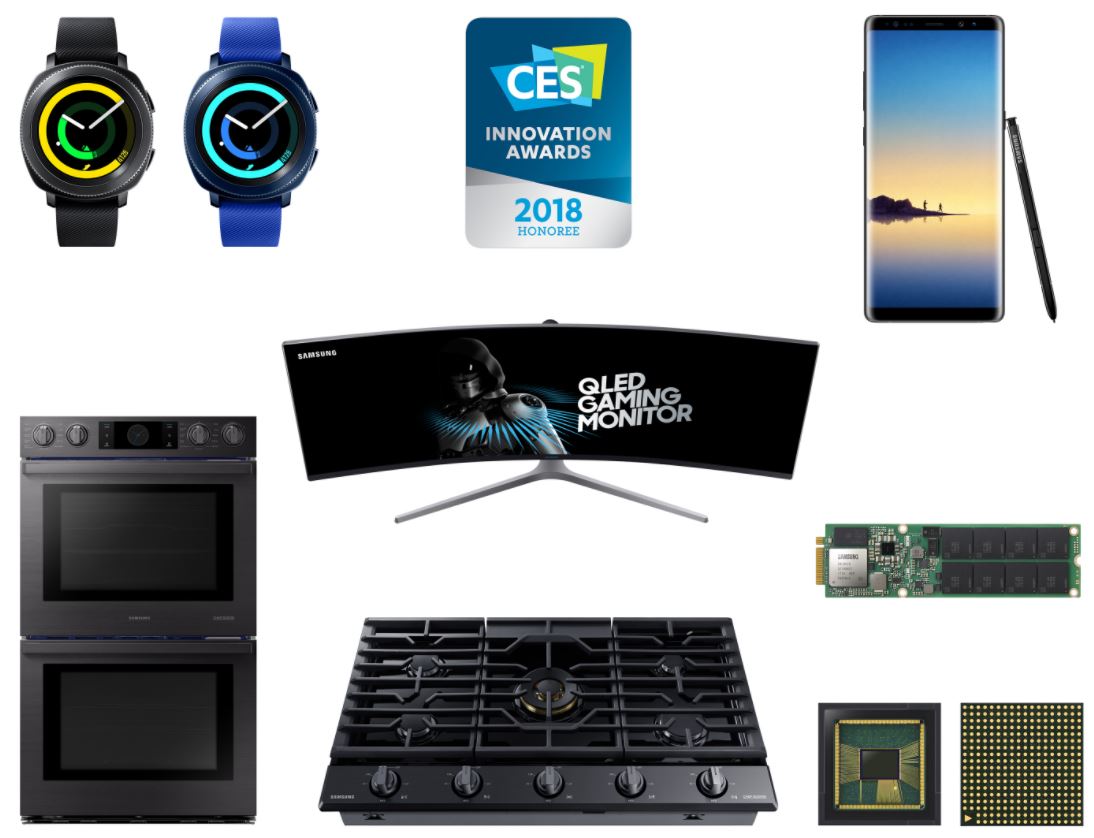 SAMSUNG: Instead of focusing on its new TV's, personal gizmos and appliances the Korean tech giant is betting the farm on what it calls the "Intelligence of Things." Basically, its own smart eco system connecting all its products through it's smart go/talk to Bixby and a cloud-based Smart Things hub. Most are connected now, including its own smart Bixby Voice on 2018 TV models. Samsung is aiming at 100 percent of its products to be on "IoT". But this requires consumers use Samsung products. Samsung makes the Lion's share of electronic home consumer products from TV's, appliances, laptops, watches, speakers down to robotic vacuums. It's a big gamble, adding yet one more smart voice/screen assistant to an industry "Tech Tower of Babel" with a growing number of similar technologies that simply don't talk to each other. This is a wait and see affair, especially if Samsung decides to keep its products from using Google and Amazon smart services.
 Samsung continues to front QLED screen technology with hints of bettering OLED TV's (like LG, below) but this quest's success appears to be logarithmic…the closer Samsung says it gets to beating OLED, the tougher the odds.
Last spring Germany based IFA predicted 8K TV's would be a huge success in China.  Last fall Sharp's sold 8K available models for $ 125,000.  But what about content? Samsung jumped in the 8K fray with its own 8K Q9S TV screen with smart technology to upscale lower resolution video to look better on its, which Samsung calls the first 85-inch 8K TV with artificial intelligence, promising to make 4K content look better on the screen.
Samsung's WW6850N washing machine with QuickDrive technology aims to clean laundry up to 35 percent faster.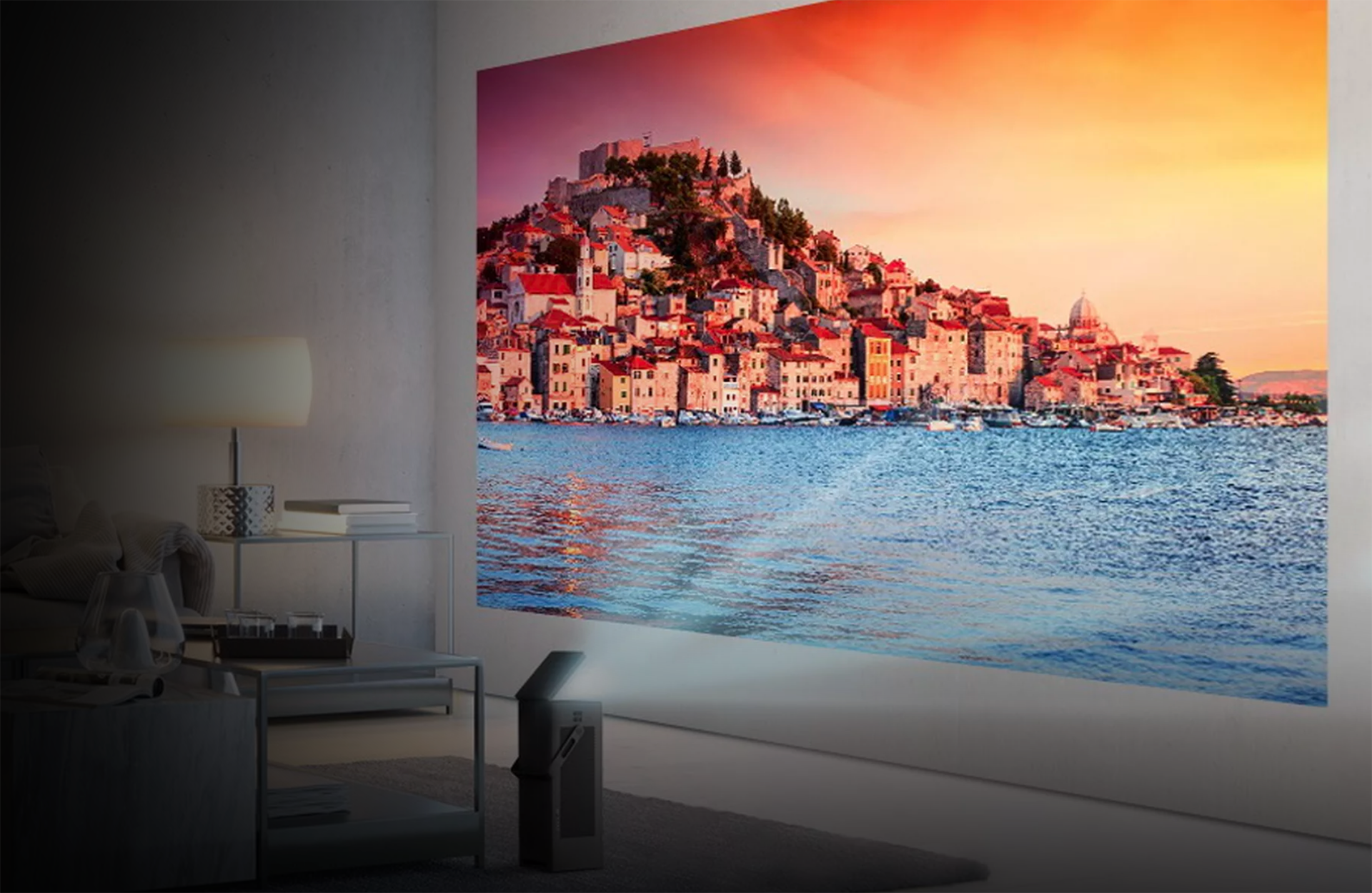 LG: LG too announced smarter TVs with better picture quality of OLED and Super UHD TVs introducing ThinQ artificial intelligence which will allow the implementation of voice control and voice requests on its open smart platform alongside third-party AI services from Google and Amazon. But its AI proactive features, notifying possible servicing trouble on LG hardware might not bode well with consumers concerned about privacy. Honestly, all big ticket item Japanese and Korean companies should pay more attention to sagging after sale service, new and older models, a cost cutting target for many. Consumers remember when buying a new model.
The portable LG 4K UHD projector that beams 150-inch screen anywhere at home  rules!
LG speakers will now be powered by Meridian after Samsung acquired its LG's previous Harmon based technology.
LG also launched Super UHD TV using LCD screens with improved colour and brightness, especially when viewed from an angle. New OLEDs will run on LG's Alpha9 (A9) processor, running 35 percent faster CPU/GPU and feature 50% more memory.