Laptops. Love them or hate them. They are the workhorse of mobile computing, despite the popularity of cutting-edge smartphones. Compared to predictable desktops, laptops have been keeping with the times with Bluetooth and cellular connectivity and sizes or form factours to please many.
Some very cool laptop designs and functionality are showing at CES 2018 expanding lifestyle, work and gaming needs.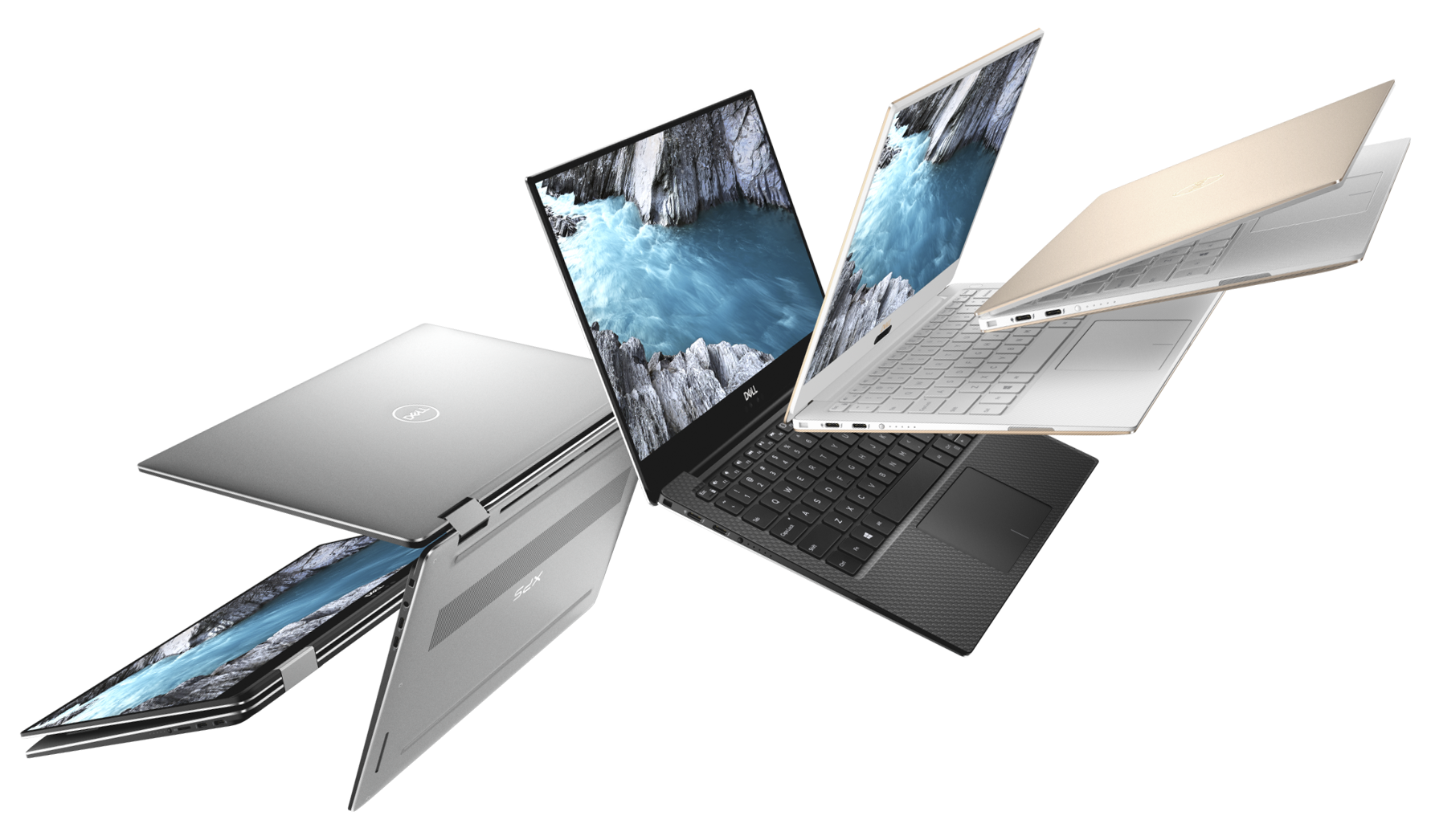 DELL
Dell's XPS family pushes boundaries with one classy looking and feature-rich laptop.
The XPS 13 is smaller, thinner, lighter, with InfinityEdge 4K display in stunning Rose Gold and Alpine White colour combo woven glass fiber interior as an option to traditional silver and black.
New XPS 15 2-in-1, powerful and small, oozes with 8th Gen Intel 6 Core processor integrated with Radeon RX Vega M graphics, a first with Intel, saving precious space and room for a larger battery
New Dell Mobile Connect software wirelessly integrates smartphones and Dell PCs, very cool.
GORE Thermal Insulation, the same silica aerogels used in the Mars Rover to diffuse and dissipate heat.
Featuring touch, pen and an innovative maglev keyboard.
Dell Cinema: CinemaColour: powered by Windows HD Colour, decodes and displays high dynamic range (HDR) streamed content with enhanced detail, more vivid hues, sharper brightness and a wider colour gamut; Netflix in HDR also is supported on Dell Cinema PCs.
CinemaSound: a Dell exclusive audio innovation powered by Waves MaxxAudio Pro that delivers clearer highs, enhanced bass and higher volume for a true cinematic audio experience
CinemaStream: powered by Killer and SmartByte, a software-based solution co-developed by Dell and Rivet Networks that optimizes online streaming and interactive video resulting in less buffering, more bandwidth and better resolution.
ACER
Acer announced several laptops from casual to gaming doing more with less.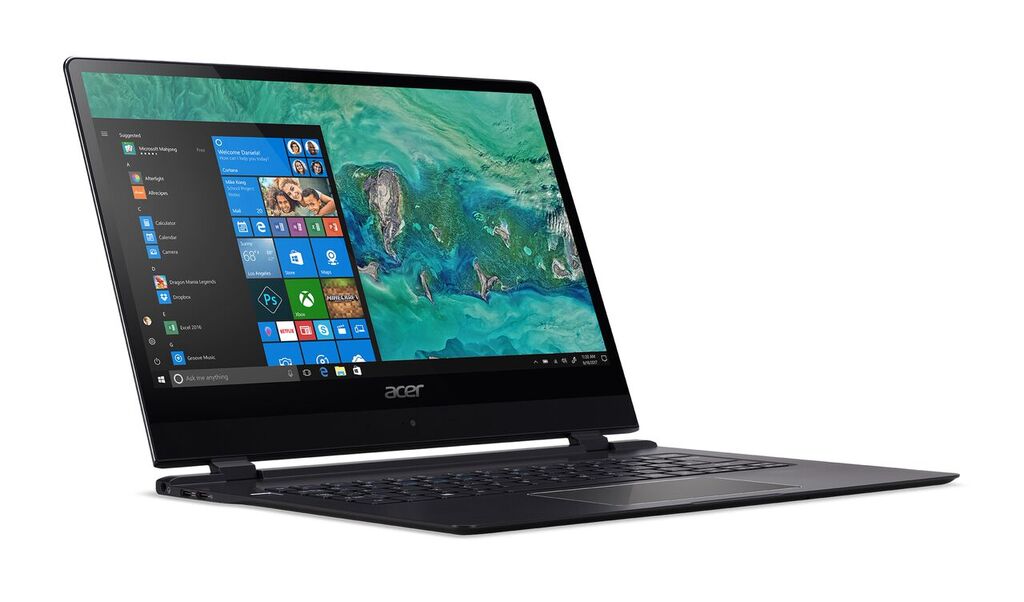 The Acer Swift 7 (SF714-51) claims to be the thinnest computer in the world at only 8.98mm slim. Powered by a 7th Generation Intel Core i7 processor, it has integrated 4G LTE connectivity. An all-black aluminum uni-body chassis integrates the antenna to ensure wireless signal quality and the narrow bezel surrounds the 14-inch Corning Gorilla Glass touchscreen Full HD display while minimizing the footprint. It provides up to 10 hours of battery life. Available in March 2018; prices start at $1699
Acer's Nitro 5 (AN515-42), for casual gamers has been updated to include AMD Radeon RX560 graphics, the latest AMD Ryzen mobile processors, Nitro Sense GPU/CPU monitoring software, and faster memory. The new AMD GPU delivers fast rendering and improved lighting and texture details while the latest AMD Ryzen mobile processors deliver for gaming, content creation and multi-tasking applications. NitroSense software provides real-time metrics for monitoring the GPU and CPU, while blazing-fast DDR4 RAM enhances overall system performance. Available in May, with prices starting at $799
ASUS
Select ASUS ZenBooks and VivoBooks will support Amazon Alexa, to be announced soon.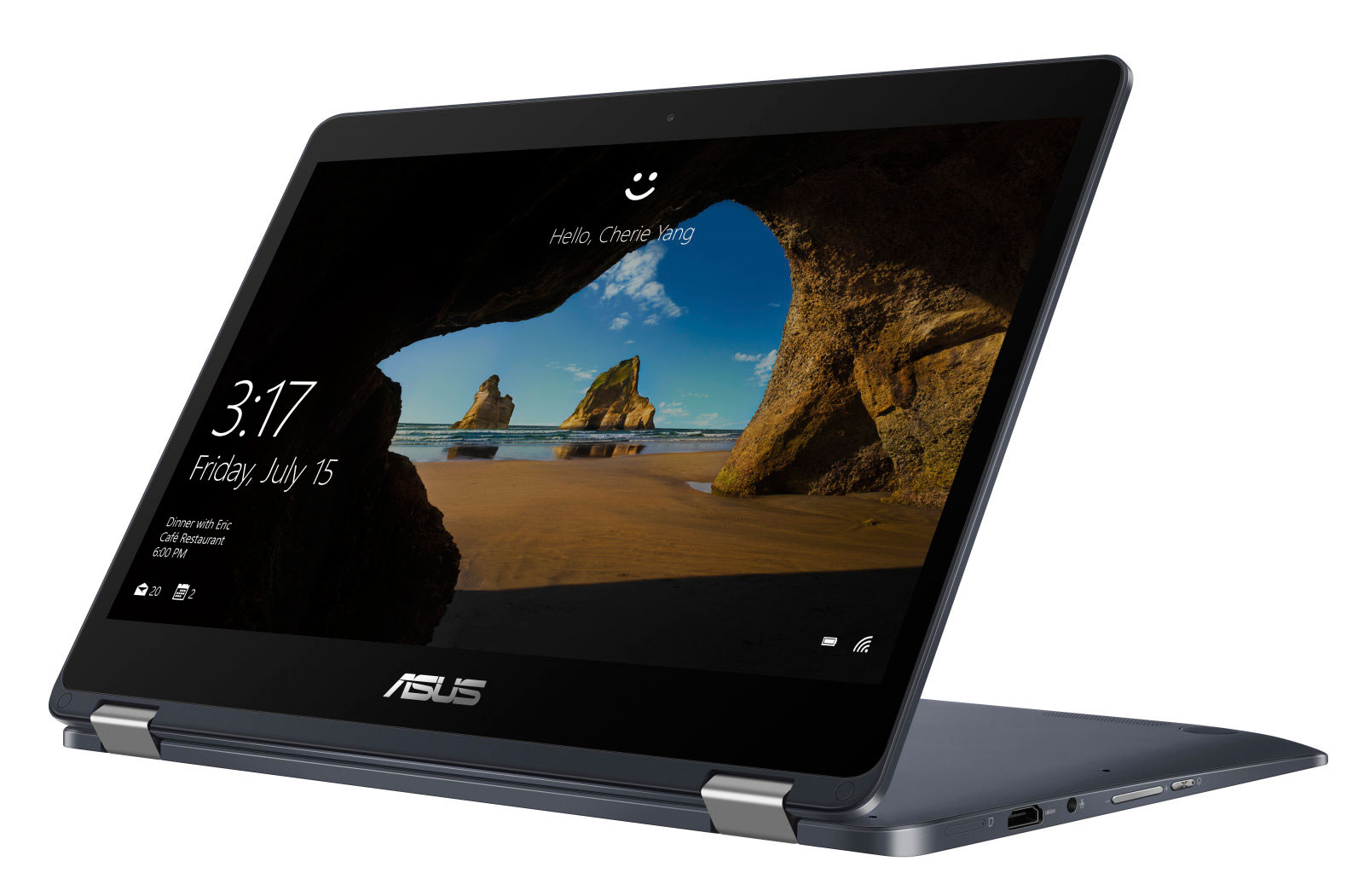 ASUS NovaGo boasts being the world's first Gigabit LTE-capable laptop designed for truly connected mobility, providing users with an always-on, always-connected experience with Windows 10. This ultrathin and light convertible laptop is powered by a Qualcomm® Snapdragon™ 835 Mobile PC platform, and features a Gigabit Snapdragon X16 LTE modem for lightning-fast download speeds of up to 1Gbps — 3X to 7X-faster than average broadband speeds. It has a built-in eSIM or Nano SIM2 that ensures seamless connectivity across borders. Powered by a Snapdragon 835 Mobile PC platform. The latest premium-tier Snapdragon 835 Mobile PC platform is designed with a mix of impressive computing power combined with a 22-hour battery life with over 30 days standby. NovaGo runs Windows 10 S which runs verified apps from the Microsoft Store, with productive Office Suite with Outlook and PowerPoint or run Photoshop or InDesign and be entertained by Spotify or Netflix. Before buying, check available offers for a time limited Windows 10 Pro which will run any backwards compatible Windows software.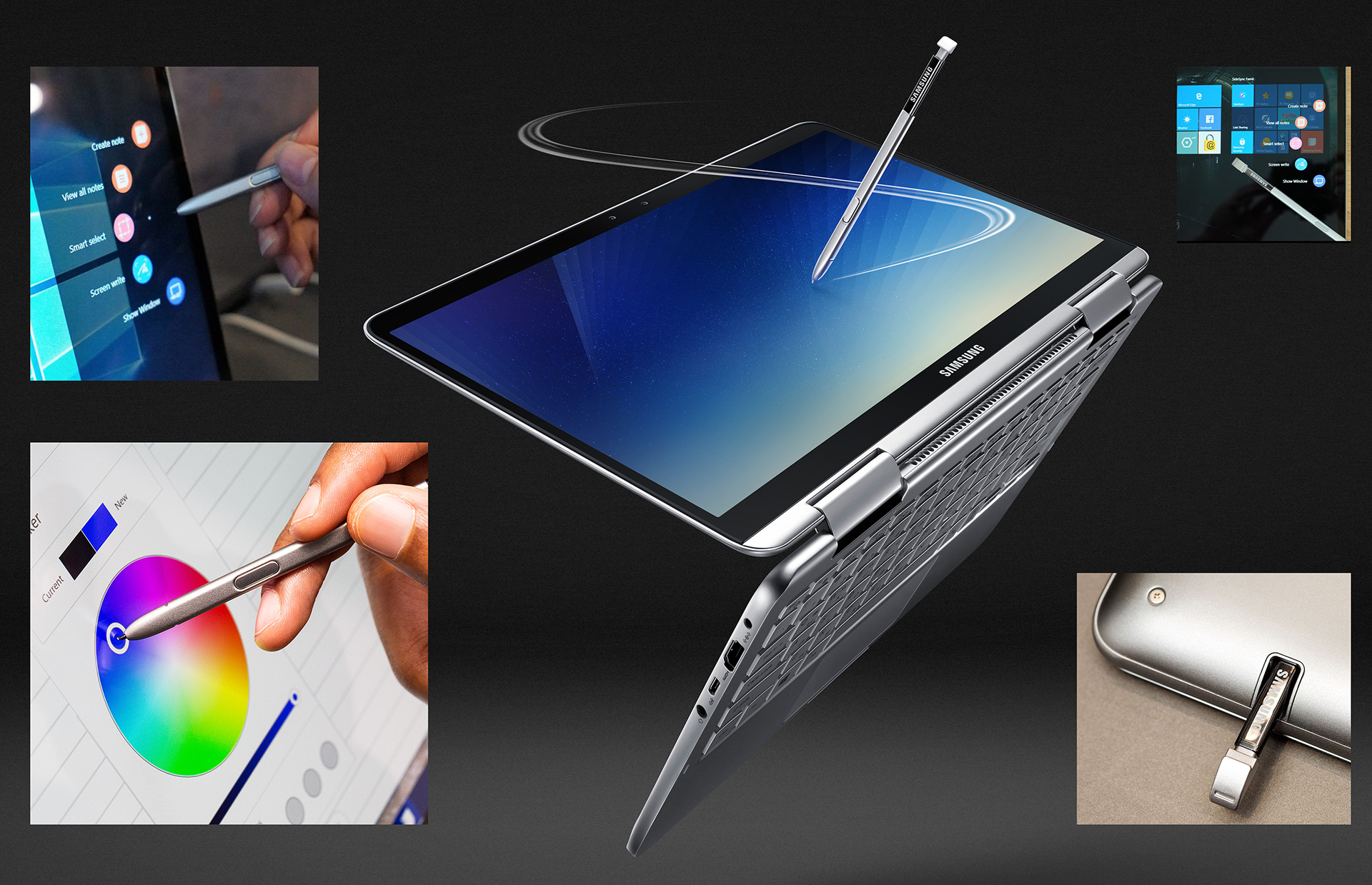 SAMSUNG
Samsung's Notebook 7 Spin (2018), retains the 360-degree rotating touchscreen from the previous generation adding several new features like the Active Pen on steroids, and fingerprint security through Windows Hello. Voice Note features a far field microphone to record quality audio of meetings in large rooms which can be stored on Samsung Cloud for future access. It has a 13.3-inch full-HD (1080×1920 pixels) wide angle view PLS display. The notebook has an A/C metal body and runs on an 8th-generation Intel Core i5 processor, coupled with 8GB of RAM and a 256GB SSD drive and 720p front camera. The backlit keyboard is exceptional with a 1.5mm keystroke, curved keycap, and a sensitive Precision Touchpad.  A shout-out on Samsung's integrated S Pen, a winner as Samsung Note users, like me, can attest to. It's battery-free and built into the device for immediate use. Like the Note 8, the S Pen recognizes 4,096 levels of pressure with a fine 0.7mm tip and convenient tilt detection for more natural writing and drawing experience. It features Air Command like Galaxy Note phones as well as Windows Ink and will shine with the upcoming Windows Creative Update
LENOVO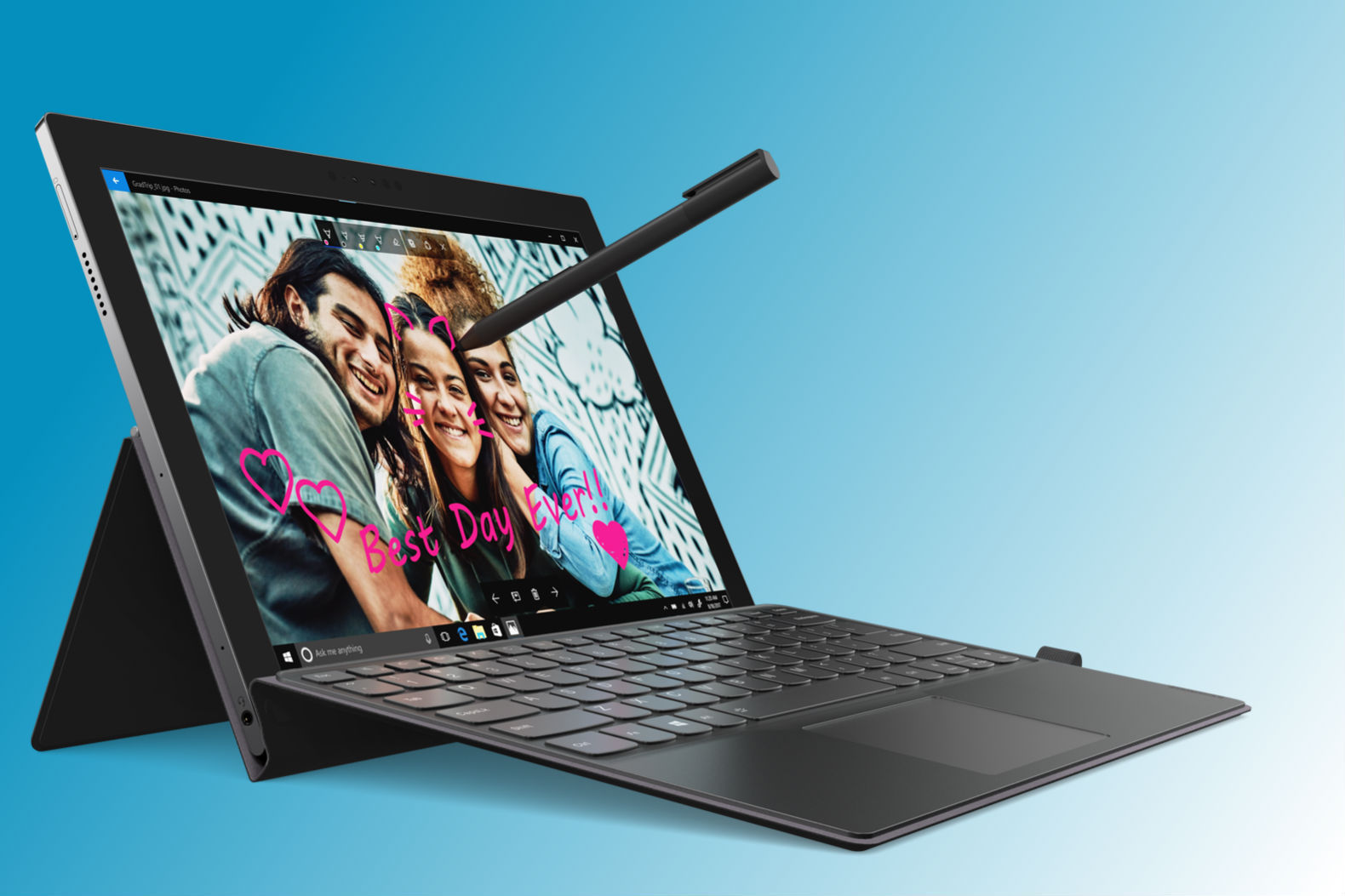 Lenovo's Miix 630 averages 20 hours of movie watching on a battery charge with 30-day standby. It runs on Snapdragon's Mobility processor and features smartphone-like Instantly On, faster than today's laptops. While "off" it still monitors through a cellular data though the always on 4G LTE connection. Availability this Spring
SHOPPING FOR THE GROWING TREND OF ALWAYS CONNECTED WINDOWS 10 PC? READ THIS!
Consumers will likely be confused (I was too) with a new genre of Always Connected PC Windows 10 laptops announced at CES in Vegas at Intel's Keynote by CEO Brian Krzanich.
The same Always Connected PCs on Windows 10 also launched last December at Mobile chip maker's Qualcomm Snapdragon event in Hawaii, running on Snapdragon's 835 Mobile Processor with all the laptop trimmings on three models: the HP 2-in-1 Envy x2, the ASUS NovaGo (TP370) latter followed by the Lenovo  Miix  630 averaging 20 hours of movie watching on a battery charge. They feature a unique smartphone-like Instantly On and one month standby. Typically, they run quieter with less heat and are lighter.
Intel's same genre Always Connected PCs announced at CES, like Acer's Swift 7, HP's similarly named Envy X2 and Dell's Inspiron 5280 2-in-1 (destined for China) are running on a mix of 7th and 8th generation Intel chips.
What they have in common is their ability to be always connected to wireless data like cellphones, with off course a data plan you will have pay for. The feature LTE built-in or an external smartphone-like Sim slot.
Qualcomm, Intel and OEMs are working on attractive plans with North America and world cellcos. One huge advantage of being connected on cellular networks is a much more secure connection compared to public WiFi. Data plans will be cheaper than traditional smartphone plans as there is no voice service…although that would be a good idea…at least SMS, no?
Since they all have a Spring availability, we can't yet compare where the biggest bang for your buck falls when deciding between Intel and Snapdragon Windows 10 laptops. Most come with Windows 10 S, which only runs apps from the Windows store. However, most offer a time limited free upgrade to Windows 10 Pro which will run any Windows software.
Intel makes many variations of "Intel Core i3, i5 and i7" processors with variation of power and performance, especially their lower performing Intel "Y" series Mobility processors which will be challenged by the Qualcomm Snapdragon chips. More on this later folks.