NEWS UPDATE: Samsung confirmed plans to sell a refurbished Note 7 this year. It will recycle parts of the phone and possibly add new features, but sadly, will mot be available in North America.
This is a big week for Samsung, launching its much awaited S8 smartphone in New York on March 29.
When global media gather in the New York this Wednesday morning, Samsung's slick marketing machine will be in full swing. Many rumours about the new S8 will be true, others not.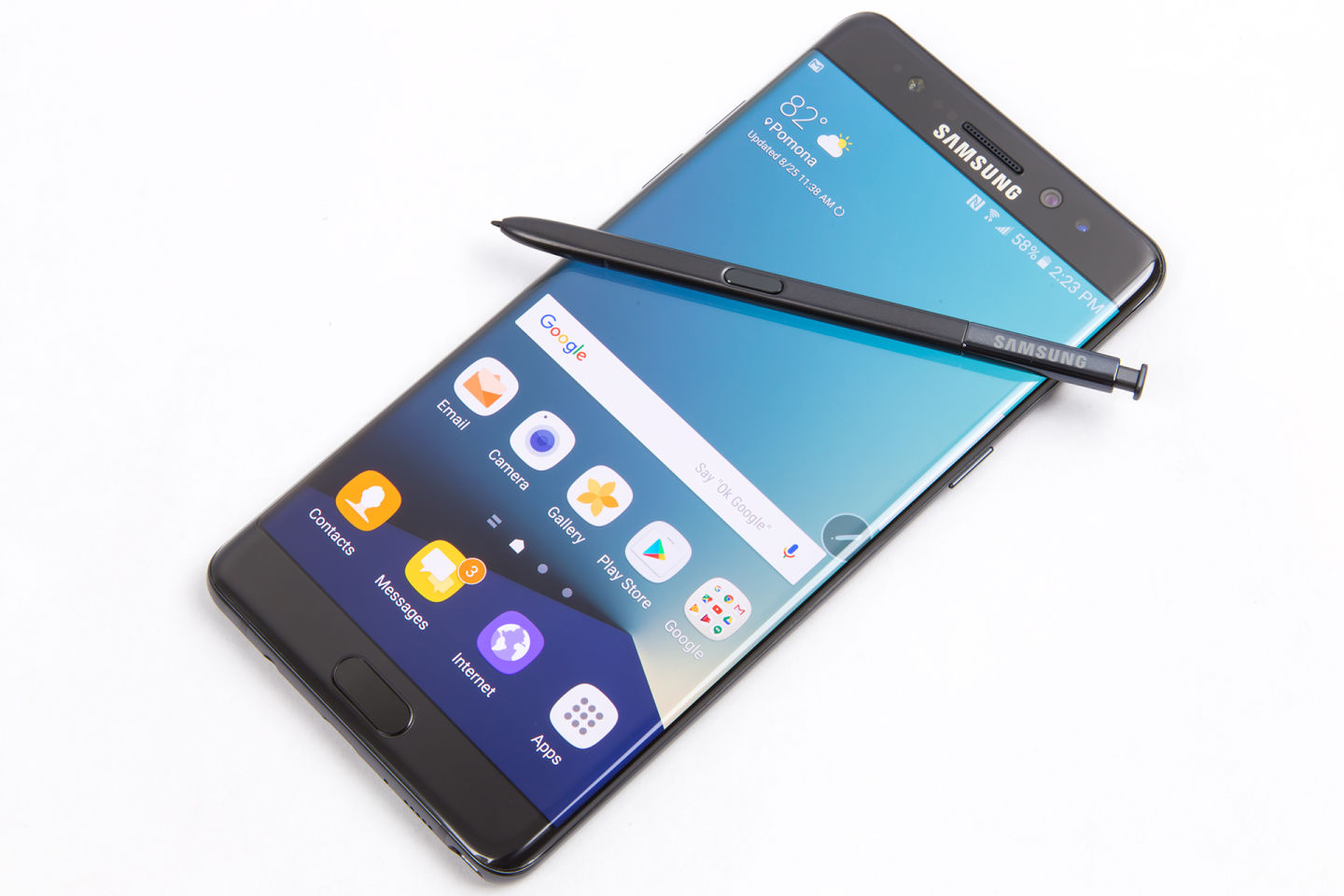 While the Samsung flagship phone might feature a worthy Siri competitor, more rear curved glass real estate than ever, a fine tuned already awesome camera and the ability to switch the S8 to a large desktop screen and keyboard, there will still be a big elephant in the room – the battery, an unfortunate legacy for Samsung on its recalling of some 4 million Note 7 units from owners worldwide due to overheating/fire-catching phones and cancelling production of the then niche cutting edge phone.
Will the S8 battery be safe? What is Samsung doing different to make it so? Many of the newer competitor phones announced at the recent MWC in Barcelona will have larger batteries in thinner sealed bodies and are incorporating stringent quality control ensuring the phone's power system works within safe parameters.
Google's Pixel phone warns when overheating occurs when using the Daydream (a heat issue also plaguing Samsung Gear VR headset) and is made to shut down in the event of excessive heating.
I would expect no less from Samsung. The Korean giant cannot afford one bad battery story this time.
Misbehaving batteries are not new. Almost every phone and other devices have had issues, in a much smaller scale than Samsung's Note 7, but phone makers are showing off their safer batteries.

The new LG G6 for example, available in Canada on July 7, will have the same battery safety technology, demonstrated at its Korean headquarters. They drove a nail through a fully charged phone battery, and  guess what…no sparks! Check out TechnoBuffalo's most excellent video tear-down.
Does this mean every new phone must now pass the LG nail test?
The G6 also employs "heat pipes" made out of copper to conduct heat and avoid the battery overheating at high temperatures. The phone simply feels cooler.
The G6 available on pre-order at Bell, Eastlink, Fido, Freedom Mobile, Koodo Mobile, Rogers, SaskTel, TELUS, Videotron and Virgin Mobile shows how Android competitors to top seller Samsung are designing niche phones and doing a good job of it.
The LG G6 for example, features new FULL VISION 18:9 narrower QHD+ (2,880 x 1,440 resolution) screen making the phone ideal for one handed use. It's narrow screen can accommodate simultaneous dual square screens for apps. It is LG's first IP68 water and dust resistant consumer phone, foregoing previous removable battery models for a much larger capacity, 3,300 mAh, in a sealed thinner body. It's the first smartphone to feature both Dolby Vision and HDR 10 technology, both standards for watching High Dynamic Range (HDR) movies.  It will have Google Assistant built-in right out of the box and as fast wireless charging as the Samsung S7.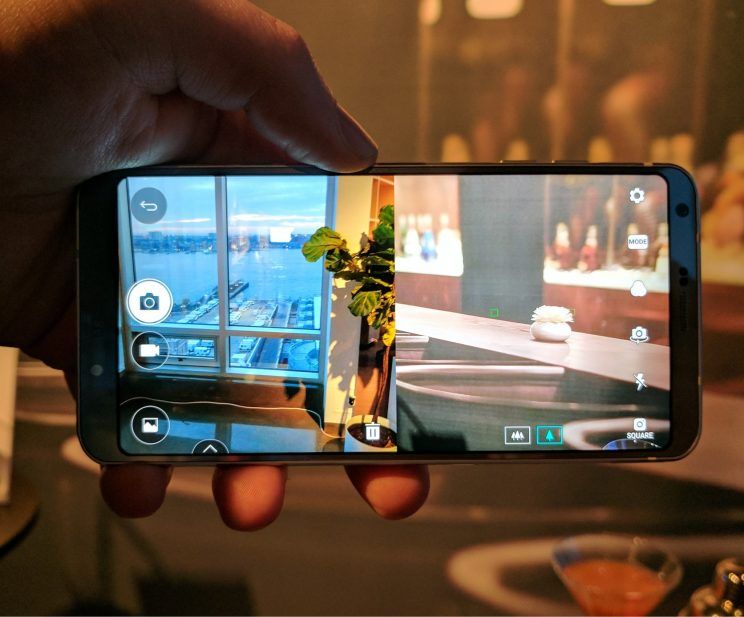 Its most ongoing unique feature is a dual rear lens which, unlike iPhone's dual portrait lens, seamlessly overs standard lens and ultra wide lens photography, at 12 megapixels, for breathtaking panoramas or interiors. The front selfie is also the widest angle in phones.
There will be more to come on the G6 after I finish my testing of the polished retail version, before it arrives in Canada, as well as Samsung's S8 two phone size launch this Wednesday.