Happy World Oral Health Day! This is a chance to up your oral health skills with smart electric tooth brushes from fierce competitors Oral B and Philips Sonicare . There are many models to choose from between these brands, the newest ones have Bluetooth smartphone connectivity features that monitor your brushing habits.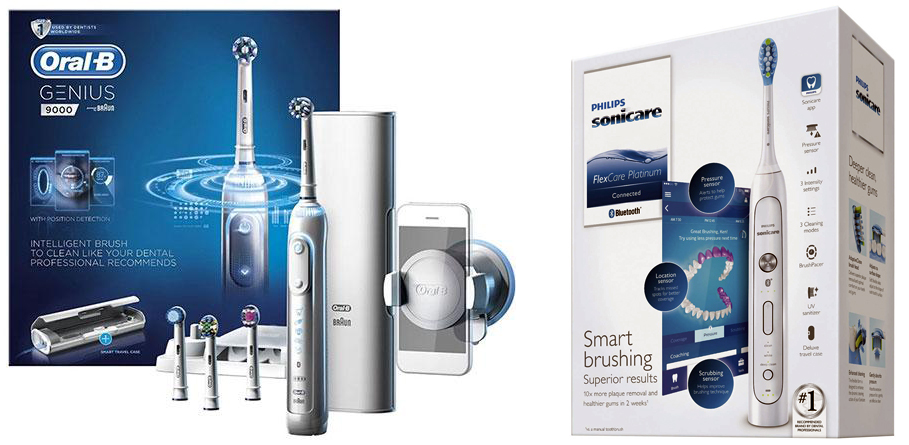 How do you choose?
Oral B and Philips publish endless research on how good their electric toothbrushes are. They both talk about being ten times better removing plaque than manual brushing and that you can notice results when using their tooth whitener mode after two weeks.
That may be so, but it takes longer to reap the benefits of proper tooth brushing, especially after years of bad habits, like missing spots, brushing too hard damaging gums and long term plaque removal. I should note that even the best of these toothbrushes encourage you to floss as regularly as you brush, no matter how much their competing brush heads twist and pulsate.
But both leave you with a fresh clean mouth, until your second daily brushing.
After you buy one of these models, you should know that the pricey brush tips have to be replaced every several months.
Here are the advantages of each brand: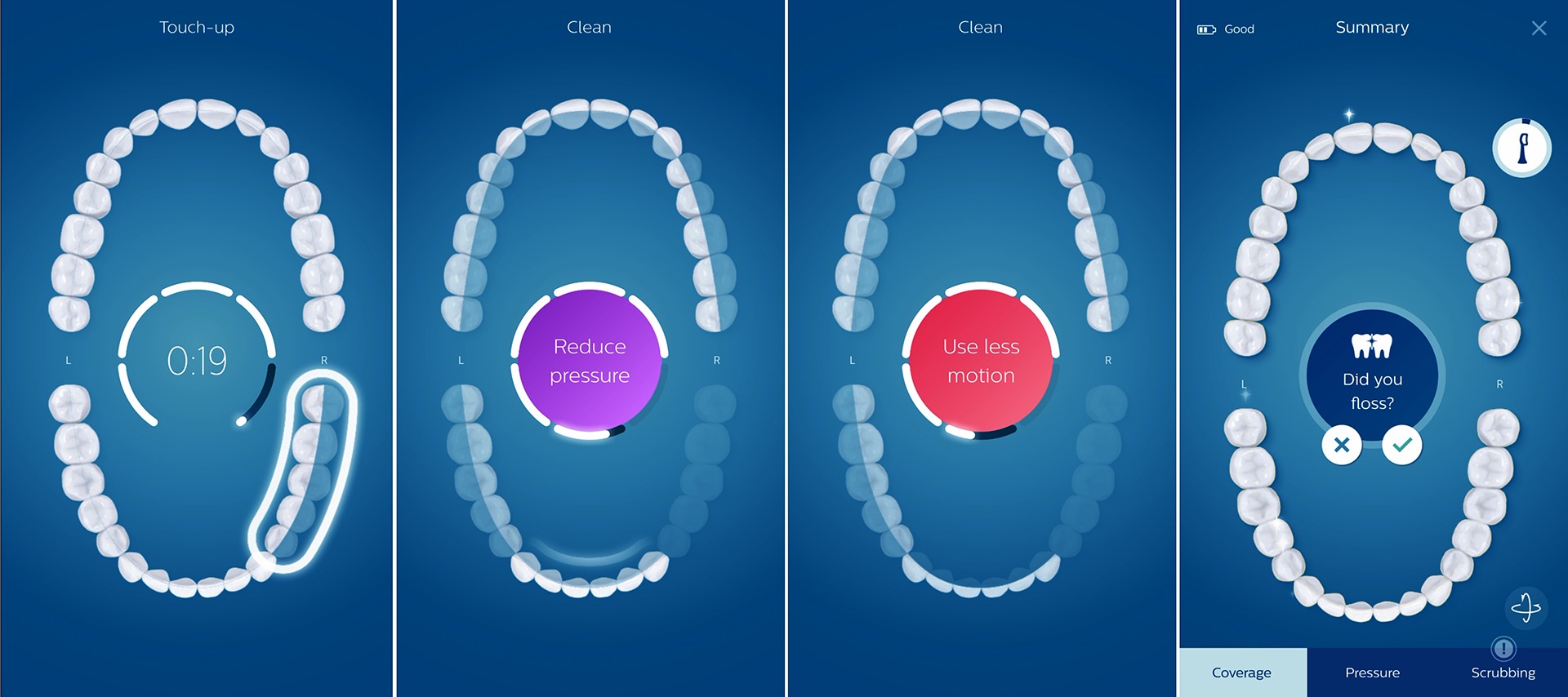 PHILIPS
Batteries last longer on one charge
Brush tips are one centimeter longer for larger mouths
Much less motor noise when in use
Can be used on any international voltage when travelling abroad
Generally, look sleeker
ORAL B
ORAL B has had several Bluetooth models out with progressive features and more frequent timer reminders
Has tongue cleaning mode which starts and stops to minimize gagging when in use
Is displayed in more dental offices for sale, primarily to a more aggressive sales campaign
Better prices for comparable models, especially older ones
The newest Bluetooth models, ORAL B Genius 8000/9000, 269.99 and the Philips Sonicare Flexcare Platimun Connected $199.99 (Philips first Bluetooth with App) have much smarter phone app functionality while you brush. They are available at Walmart, London Drugs,Best Buy  and Amazon.ca
I personally prefer the Philips Sonicare Flexcare Platimun Connected, as its Android or iPhone App does a better job of showing your brushing progress with all upper and lower teeth onscreen and continuous timer showing your progress and visually seeing what spots you missed…or if you should move on to the next group off teeth.  It shows you if you are brushing too hard or fast too. Its Touch-up feature lets you brush for longer to catch up over missed teeth. It comes with two brushes, one standard and one smart AdaptiveClean Brush Head with flexible rubberized sides for absorbing excessive pressure on your gums and teeth. It has three brushing modes and three levels of intensity for a total of nine combos.
The ORAL B Genius 8000 comes with a handy  mirror suction cup phone older and its travel case doubles as a phone stand too.
Both models include a carry case and allow you to send progress brushing reports to your dentist and a log of your progress is kept for recall.