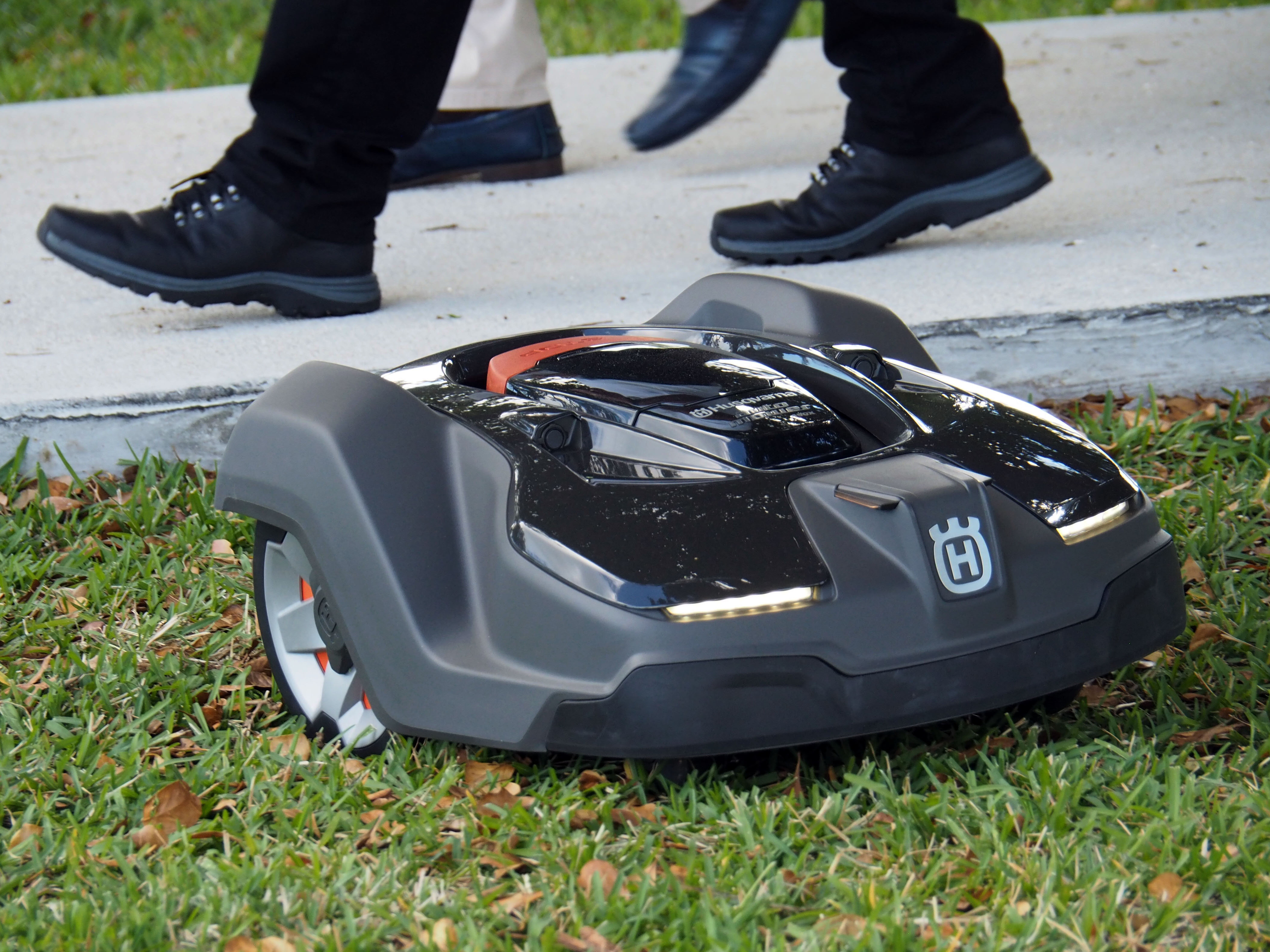 MIAMI, FLORIDA – Say hello to the Husqvarna Automower 450X, the Roomba of self-guided lawnmowers. It can cut two football fields on one charge, climb 45 degree slopes and has smarts not to mow over shoes, toys or pets. It plots its own GPS path on an autonomous 24/7 schedule and does a better job than a herd of sheep, minus the droppings!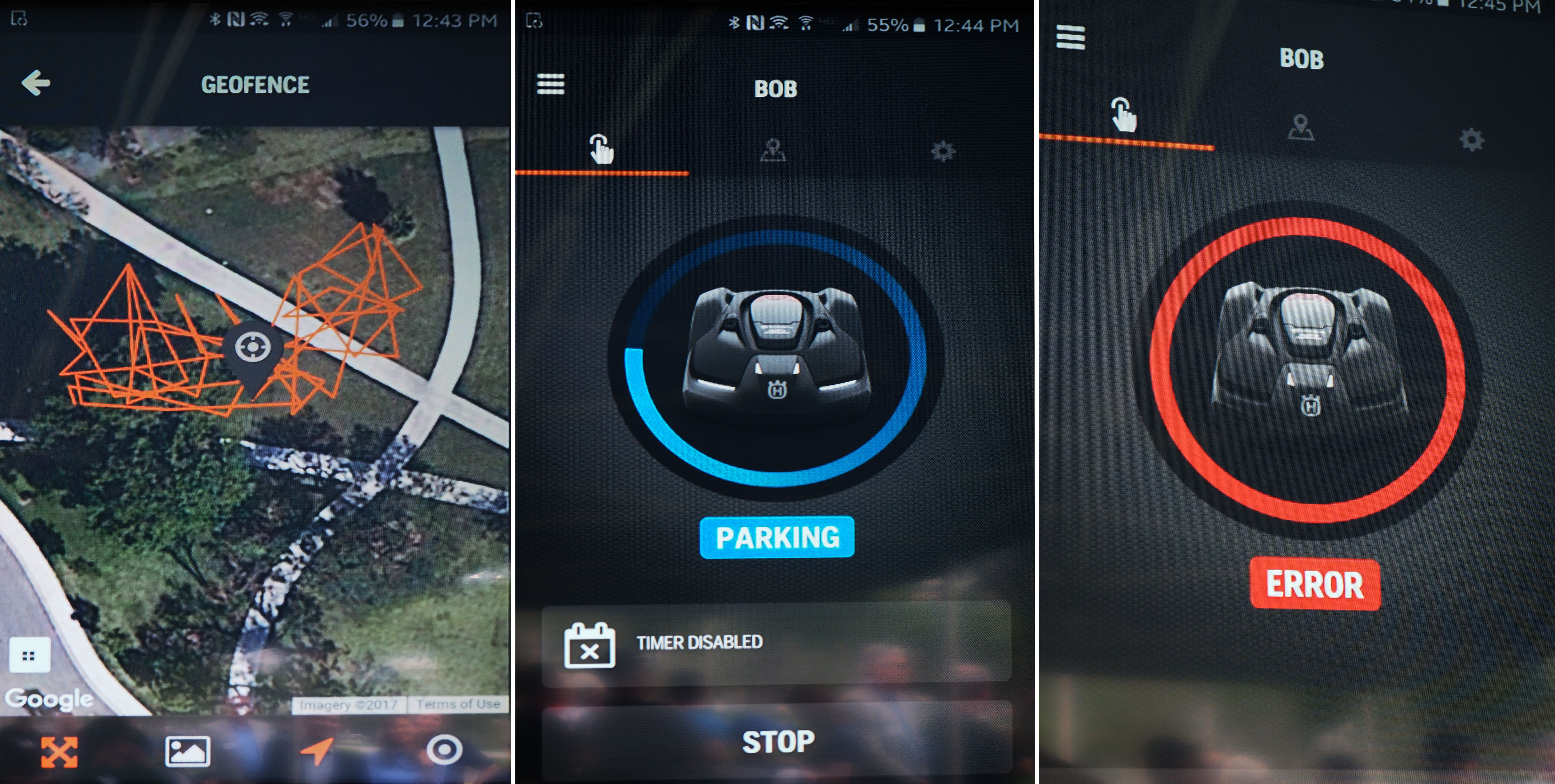 Husqvarna's flagship Automower will soon be joined by eco-friendly chainsaws, trimmers and leaf blowers sharing the same battery and saying goodbye to oil, air filters, spark plugs, recoil, carburetor issues and noise.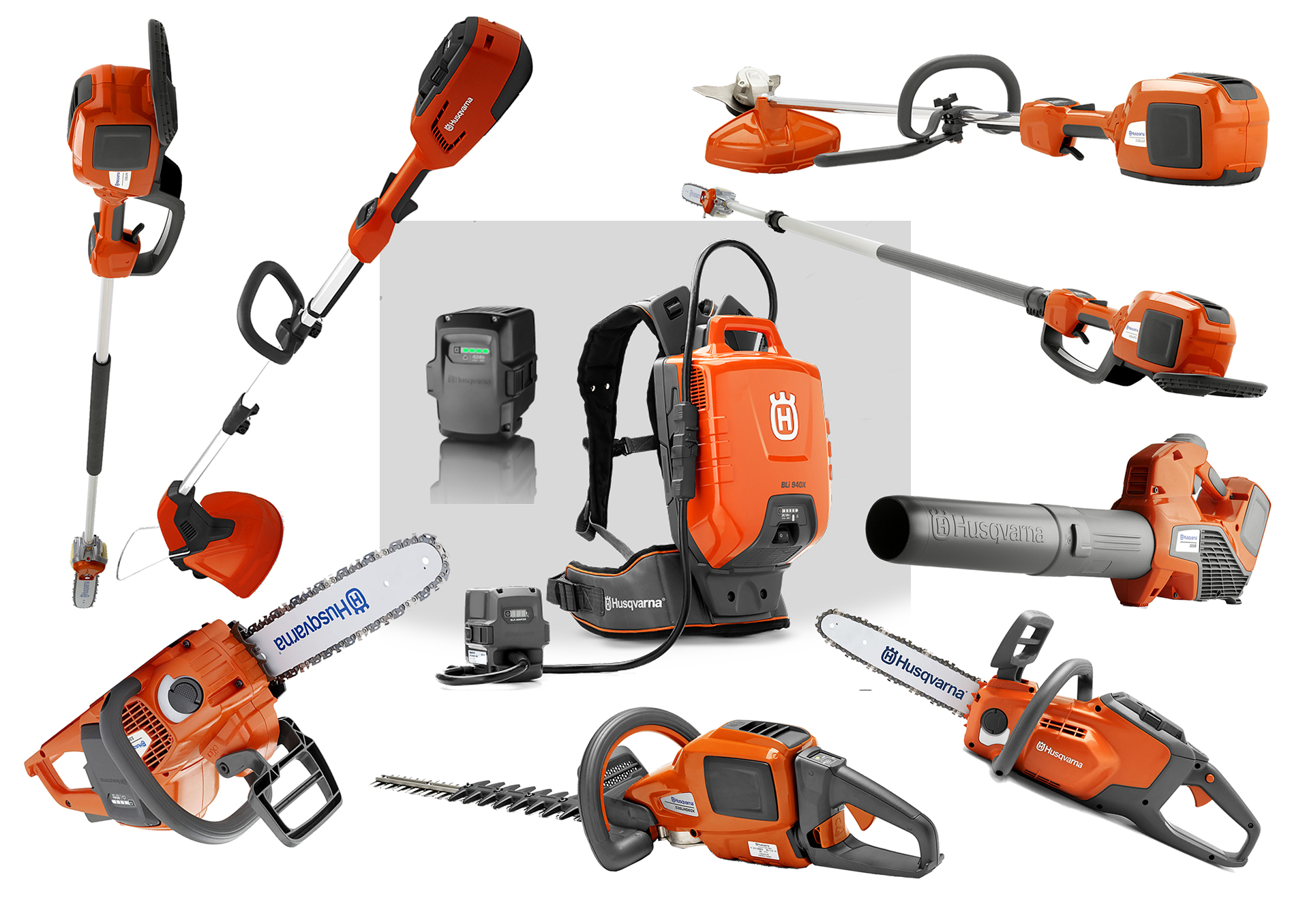 After 328 years, Husqvarna (Nasdaq Stockholm: HUSQ B), still thinks of itself as a start-up company. The Swedish company with headquarters in Stockholm and Huskvarna, Sweden started in 1689 as a musket maker, but is better known today for its top tier landscaping tools for professionals and consumers.
Its industrial landscaping power products demand top dollar worldwide but the 15,000-strong global company is turning a new leaf anticipating the next big thing in city green space maintenance.
At a recent Husqvarna media event in Miami, the company buzz words were sustainability, eco-friendly, no emission, biodiversity, robotics, and drones. The company showed its newest line of products, all operated by the same interchangeable battery.
This, in preparation of what company officials believe is a direction embracing a harmonious existence with nature. Husqvarna released its Silent City North America Global Outlook report, following a similar European report.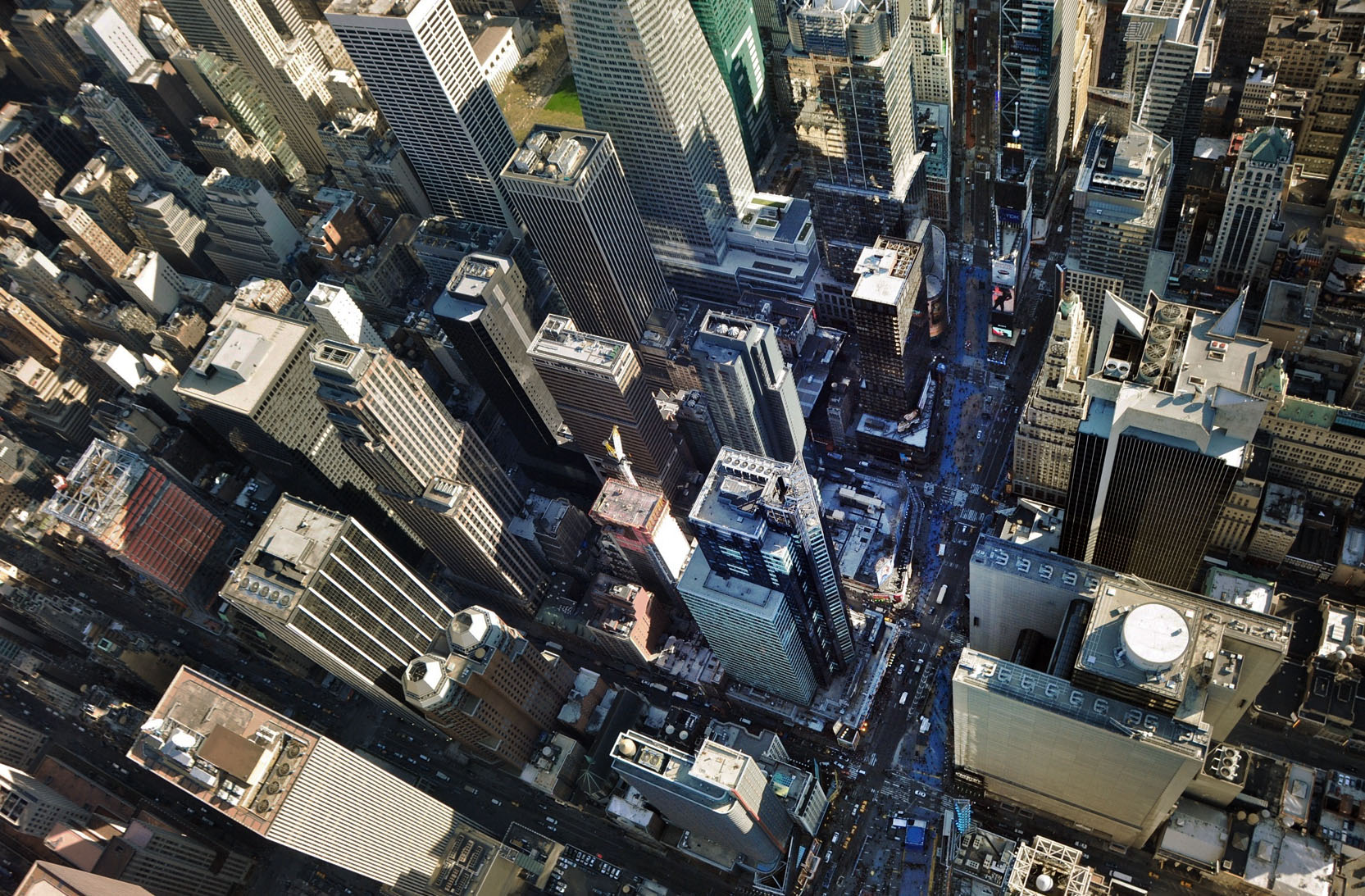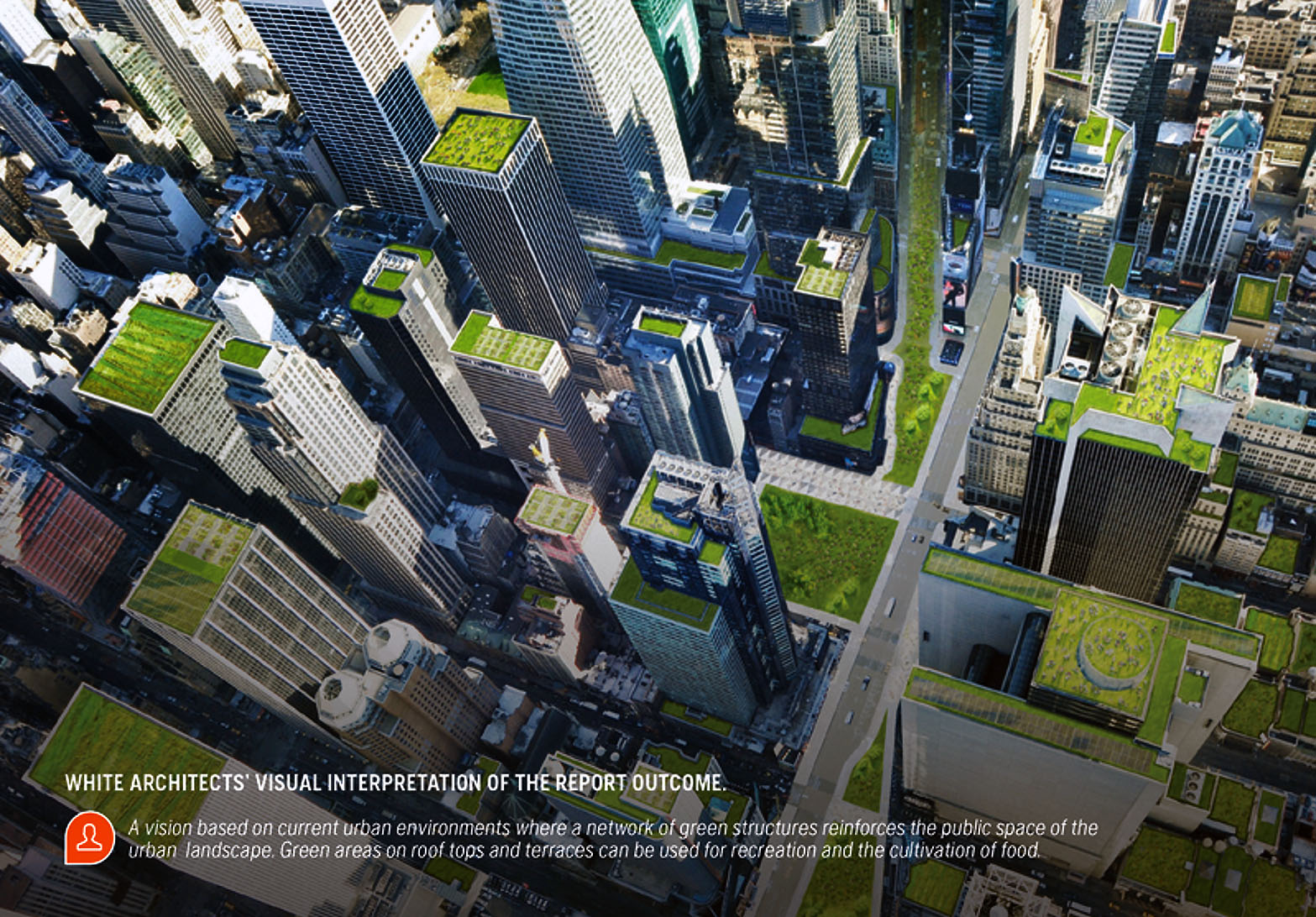 It's an eye-opener revealing how city dwellers feel about green spaces, more city parks, even on building roofs and how to keep a low carbon footprint to sustain nature. And yes, prepared to pay more.
The Silent City North America Global Outlook report surveyed 533 students of landscape architecture programs from across the world about how large parks in cities will look, function, be used and maintained in 2030. Three macro trends shaping the future are urbanization, digital and technological revolution and environmental challenges urban areas face.
Here's the five top things that students' future parks will do to improve the environment in cities:
Reduce air pollution
Reduce the effects of heat waves and provide shade and cool spots for people
Reduce water pollution
Reduce noise levels
Increase biodiversity
86 per cent said the most important purposes of parks is to encourage people to live more environmentally sustainable lives, while 92 per cent said a key purpose of a park is the environmental impact it has on surrounding cities. 63 per cent would like to include sensors to track the health of green spaces while 47 per cent said robots and drones will be an important part of maintenance work in future parks.
Drones for example can survey landscapes in cities, even identify forgotten areas.
In addition, Husqvarna complemented the global report with 1,579 U.S. and 1,530 Canadian consumers last summer. The findings show that consumers favour more expensive equipment that have a smaller carbon footprint and burn less fossil fuel: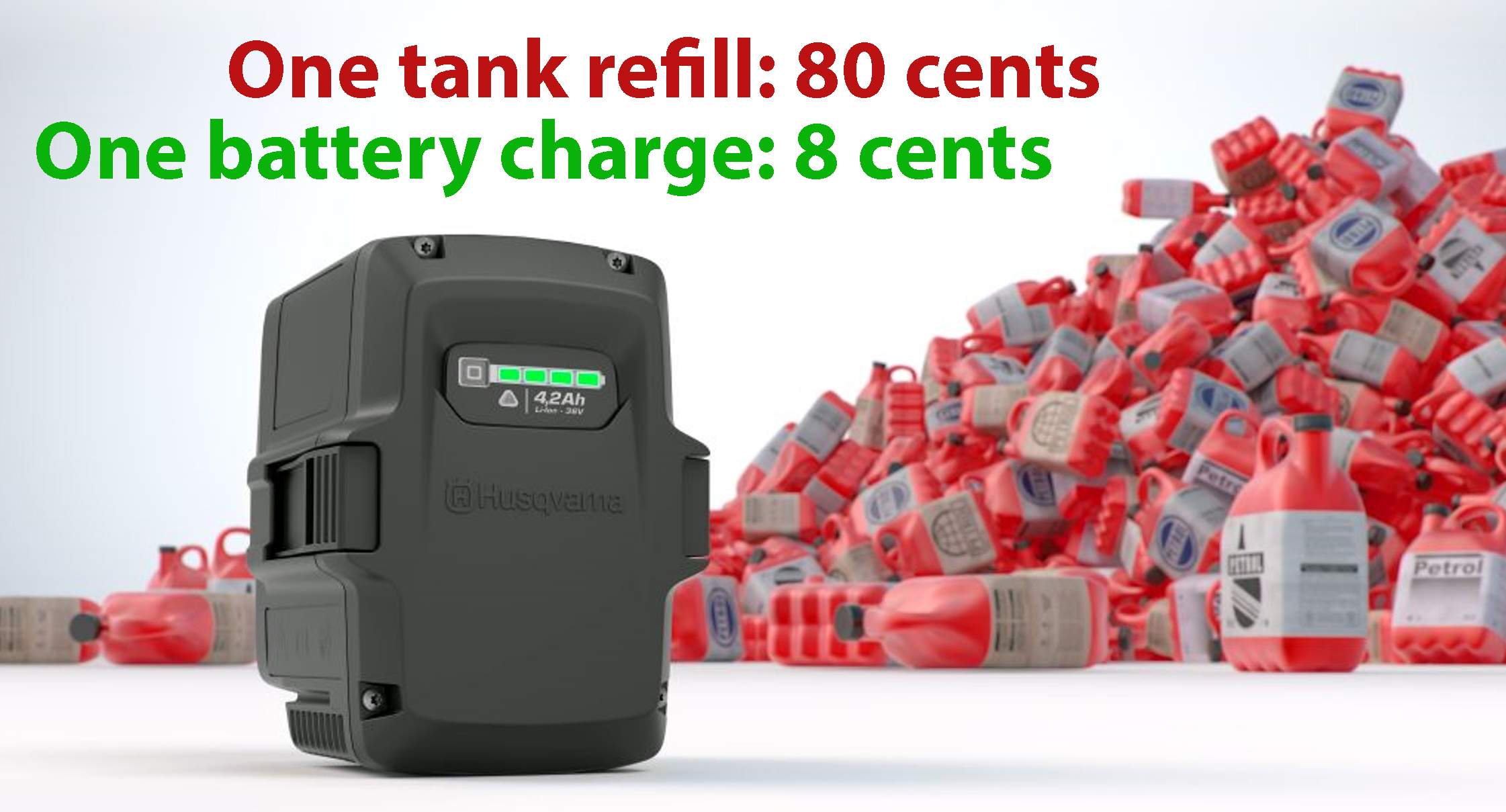 40 per cent of Canadians visit a public park at least once a week while 72 per cent U.S. consumers would support companies that use eco-friendly outdoor power equipment over those who don't.
57 per cent of consumers would pay more for a landscaper who uses quieter outdoor power equipment and 65 per cent would choose a landscaper who uses eco-friendly outdoor power equipment.
71 per cent believe parks will occupy a larger share of cities space.
Canadian hardware stores still sell Husqvarna gas powered landscape equipment, but battery run models will impress. I had a "gas" trying out the new wave of quieter, lighter and less straining battery run tools.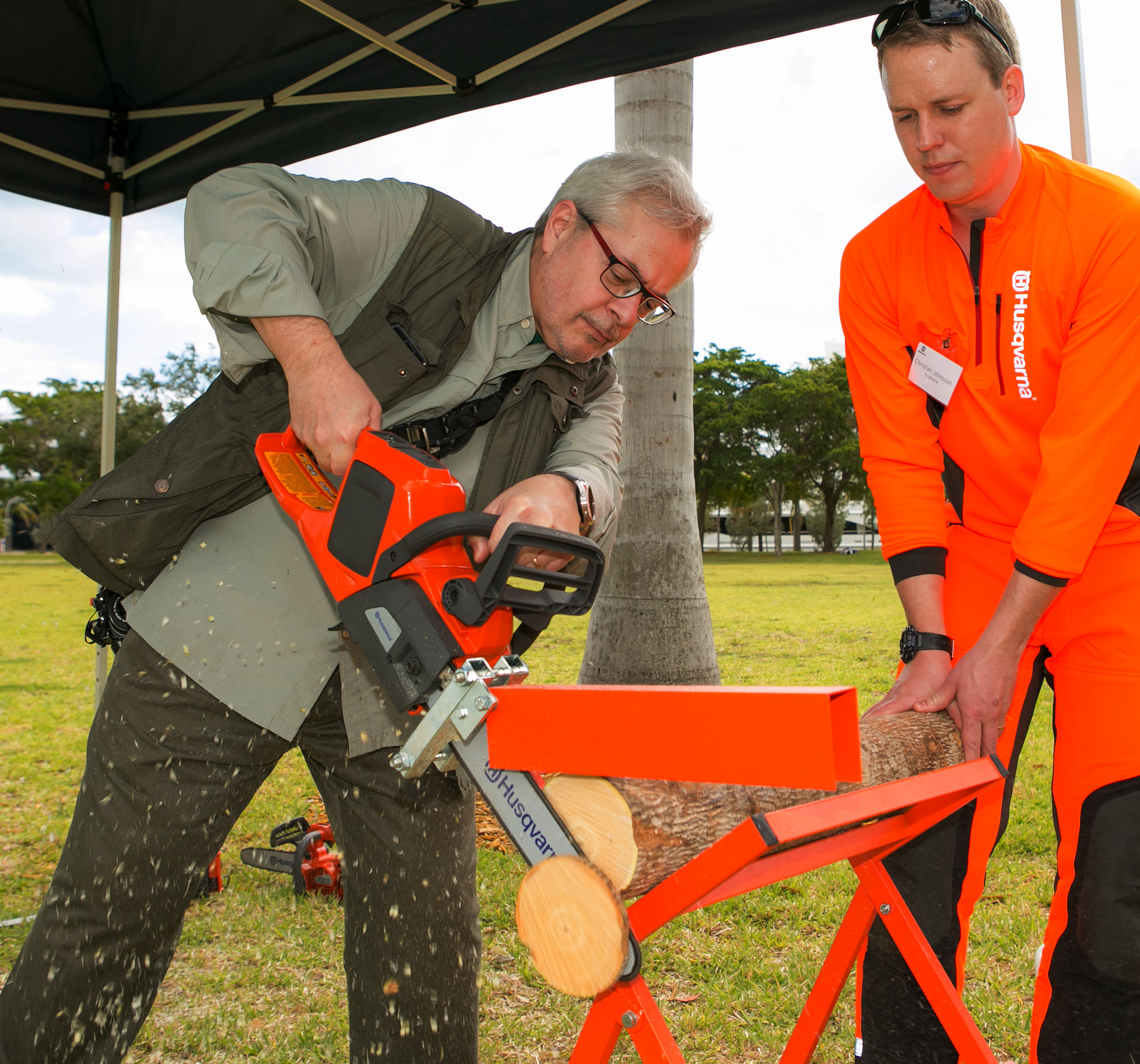 The advantages are many. "Professional landscapers spend more time maintaining equipment at the end of the day than they do with their families," said Giovanni Crespie, Director Project Management Husqvarna North America. "We want to help our customer partners meet the growing attention to environmental needs for green cities," he added.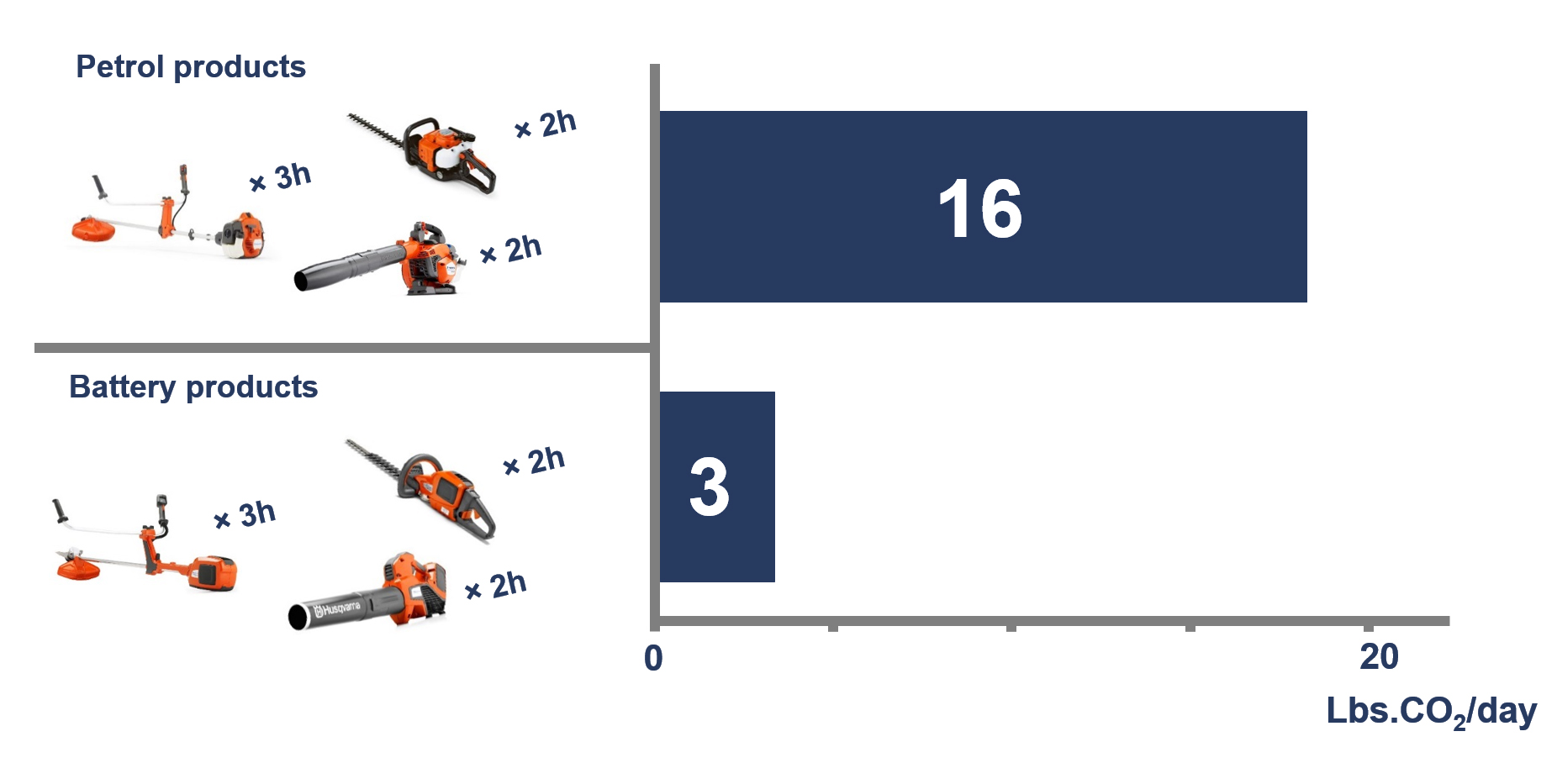 Groups of gas power landscaping equipment running for seven hours produce more than five times the carbon footprints of their equivalent battery-run models –  16 Lbs.CO2/day versus 3 Lbs.CO2/day.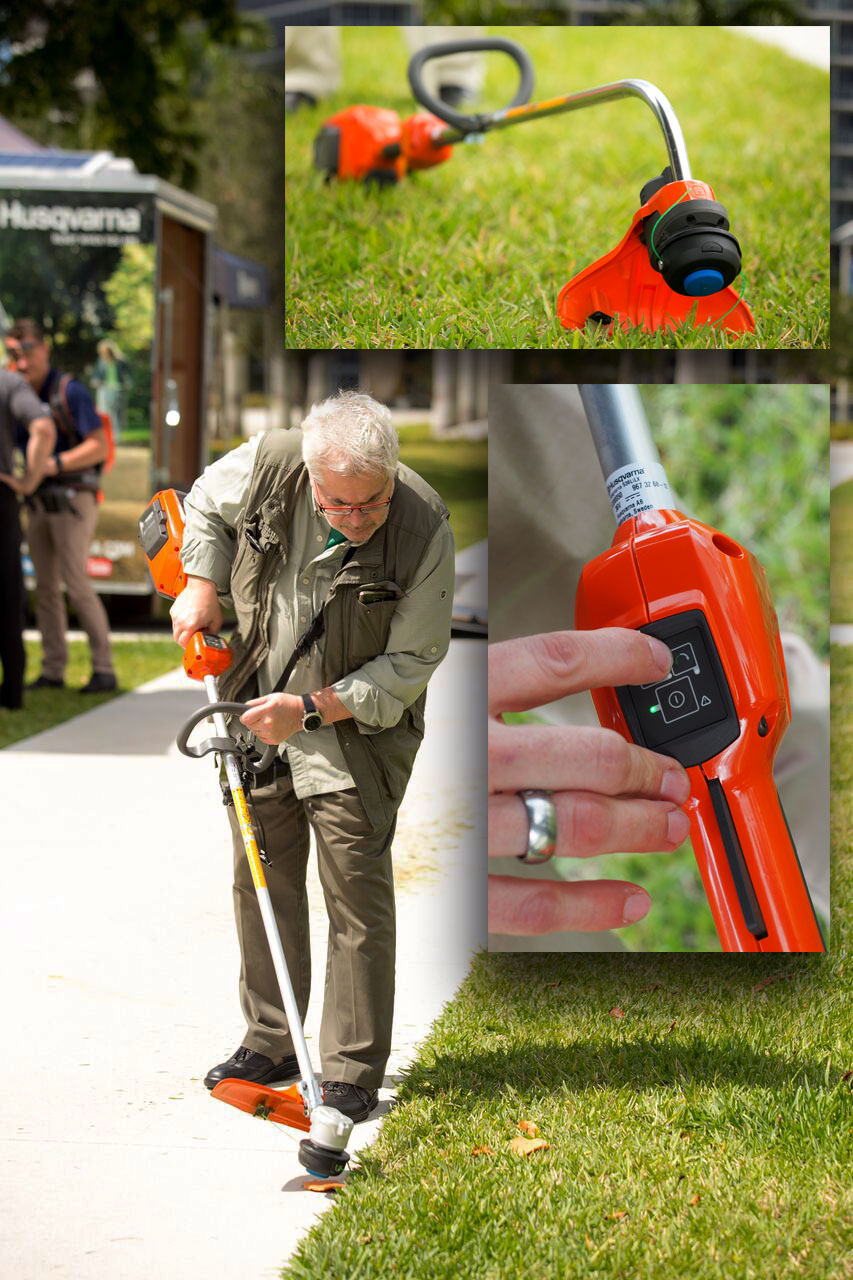 Ownership of battery run equipment have less maintenance, using electric drive systems with brushless motors and less cleaning with absence of fuel. They also allow for nifty features in the new trimmers like quick button press switching the cutting direction clockwise or anti clockwise for controlling where cut grass and gravel land.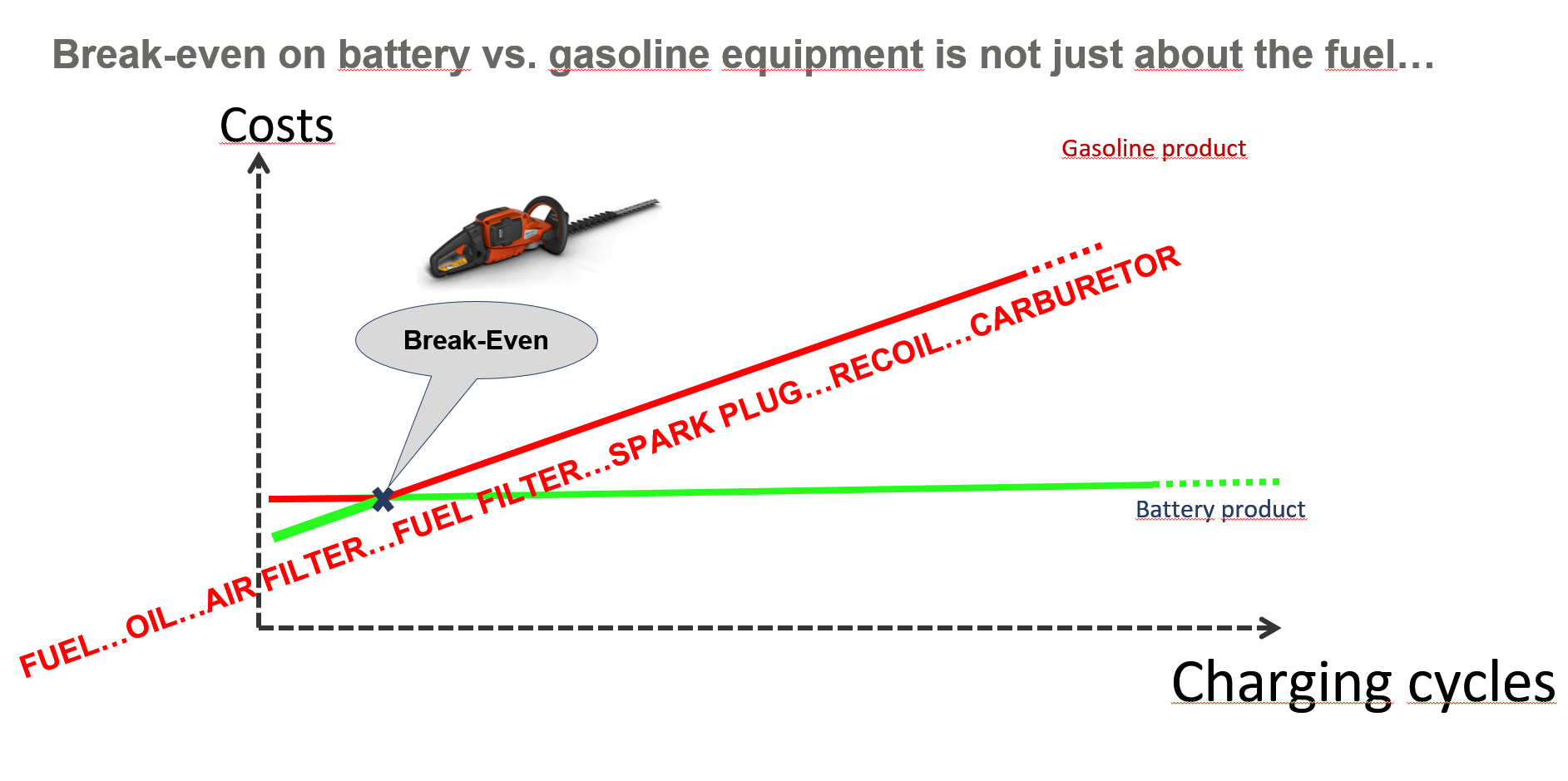 While battery run equipment have a higher start-up cost, the break even cost to run is significantly lower and predictable. For example, the typical interchangeable battery in Husqvarna trimmers costs 8 cents to recharge compared to the 80 cents to fill the equivalent gas tank of traditional models. Nice!
Several consumer Husqvarna models comparable to quality gas models will be offered as well, but the industrial models attract consumer enthusiasts too.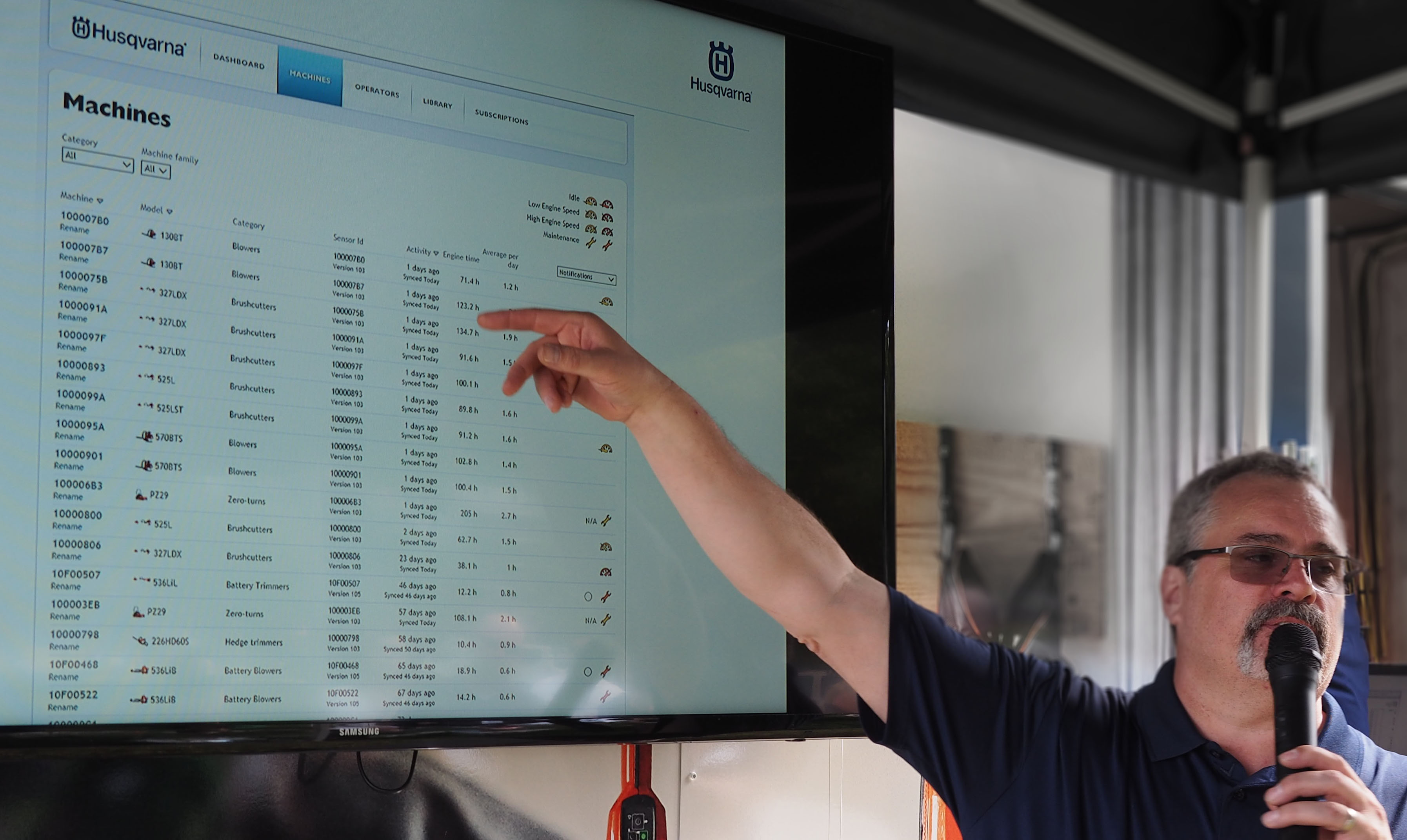 Husqvarna's Christian Johnsson said the company has been deep diving for the last five years on meeting eco requirements and customer needs. For the pros, Husqvarna Robotics and Fleet Services is a growing business combining the roles of Managers, Technicians and Team-Leader/Operators, overseeing maintenance, efficient use of equipment and identifying new tasks. Complete information, including work history of labourers and tools is kept and analyzed, as are project workflows leading to ways to improve tasks or start new one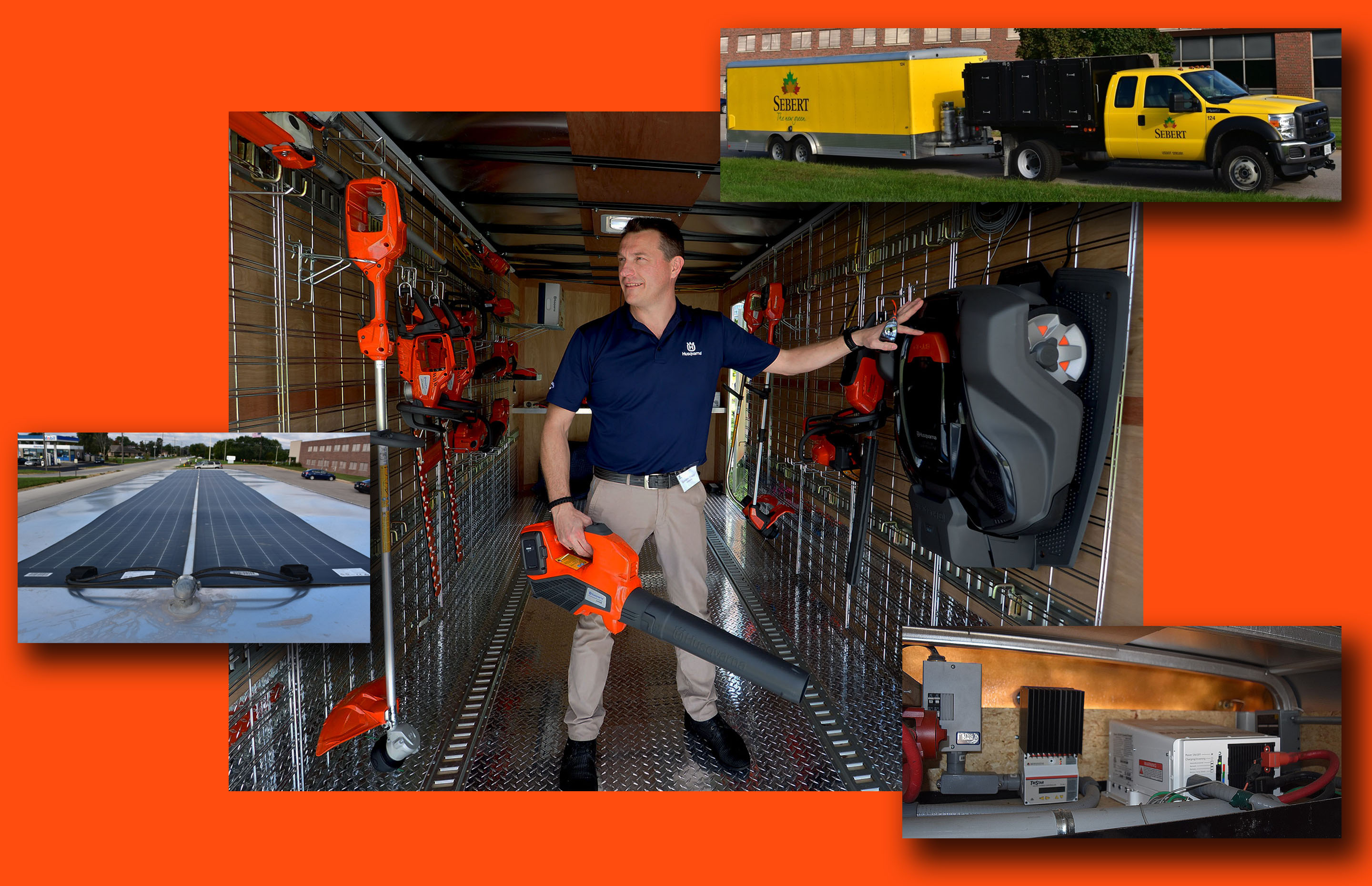 The new battery run Husqvarna landscaping models are available now in Canada
Trimmers:
115iL trimmer – $349.99 (consumer)
536 LiLX trimmer – $359.99 (professional)
Hedge Trimmers:
536LiHD60X hedge trimmer – $519.99 (professional)
Chainsaws:
120i battery saw – $399.99 with battery and charger (consumer)
536 Li XP battery saw – $519.99 with battery and charger (professional)
Blowers:
320iB battery blower – $399.99 (consumer)