The beauty of Android phones is that there are so many choices and prices. Tough work phones are few but the ones here have lots to offer if you want durability and smarts. They are designed for outside construction work but they have a "survivor" appealand come unlocked.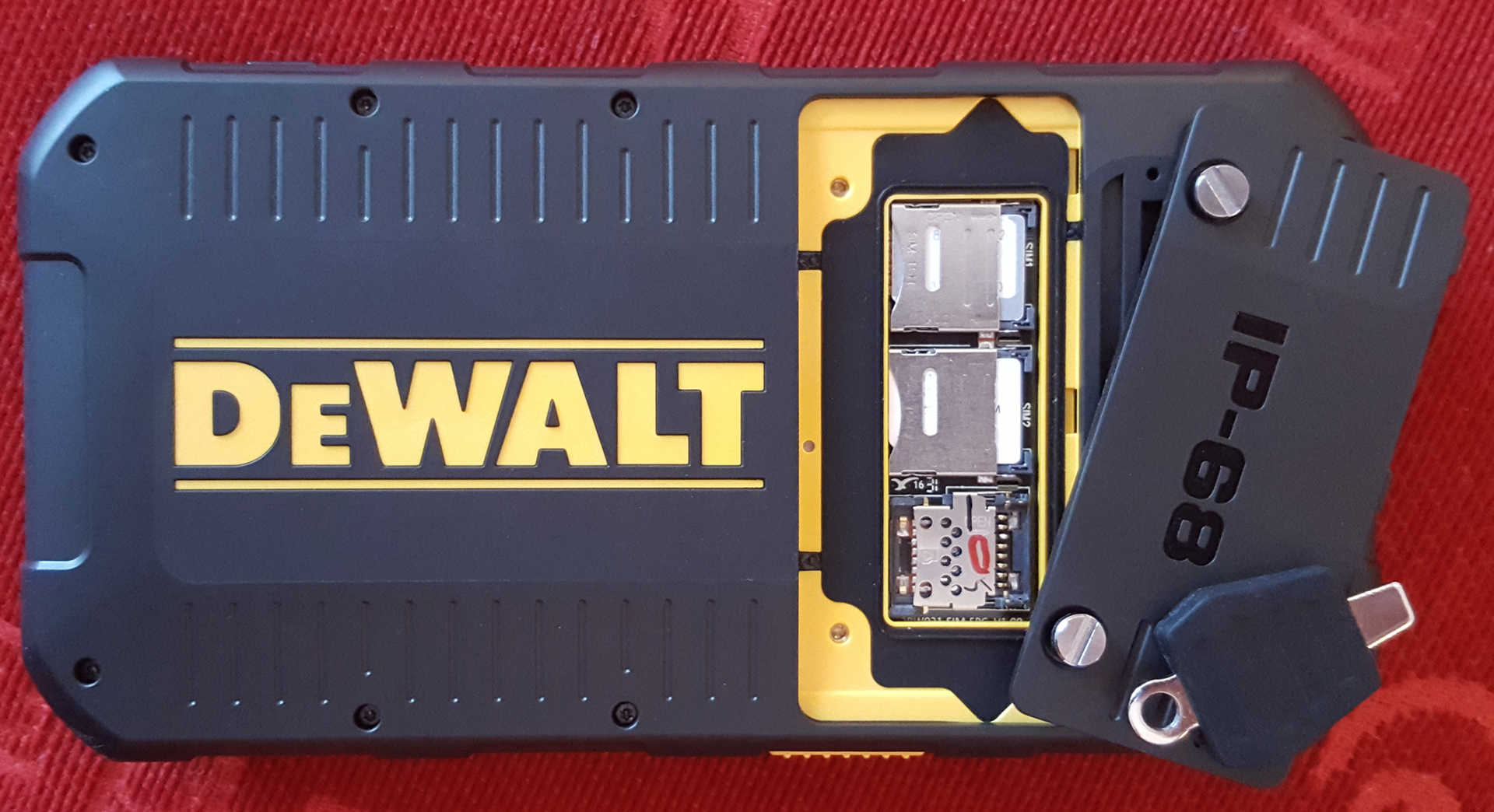 Check out the just released DeWalt MD501 $699.99 CAD, factory unlocked and is available now to CE retailers and channel partners through an exclusive relationship with Ingram Micro Canada.
But read this first before you buy one. Like its two competitors, the CAT S60 $800 and the Blackview BV6000 $290, these tough niche outdoor Android work phones have varying prices and features but stand out for their "safety first" smarts.
Rated at IP68, they can survive a drop from your ear on concrete and last for at least 30 minutes in more than one meter of water. They are dustproof too, basically built around heavy duty metal, carbon fibre, rubber shielding and Gorilla glass.
But as Android phones go, they really have the performance of mid level phones, save the unusually affordable Blackview BV6000.  They also have unusually large batteries lasting several busy days before the next recharge. If you often face elements from -20 to +60, wind, snow, rain, mud and don't mind "acceptable" photography on 13 MP rear and 5 MP front cameras, you might consider adding one to your Android collection. Oh yes, they are chunky too, but you won't need to invest in a quality case. The Android system easily lets you add and populate new phones with the same user apps, emails, contacts and more.
Why all the bother? Because these phones are tougher than you and can quickly or automatically send a distress message with your GPS location if you suddenly fall and can't move (the accelerometer sensor picks that up.) They accommodate two SIM cards for personal and work calls and can widen your cell coverage in fringe locations.
How do you differentiate between them? In a nutshell, here's the top and comparative features of each model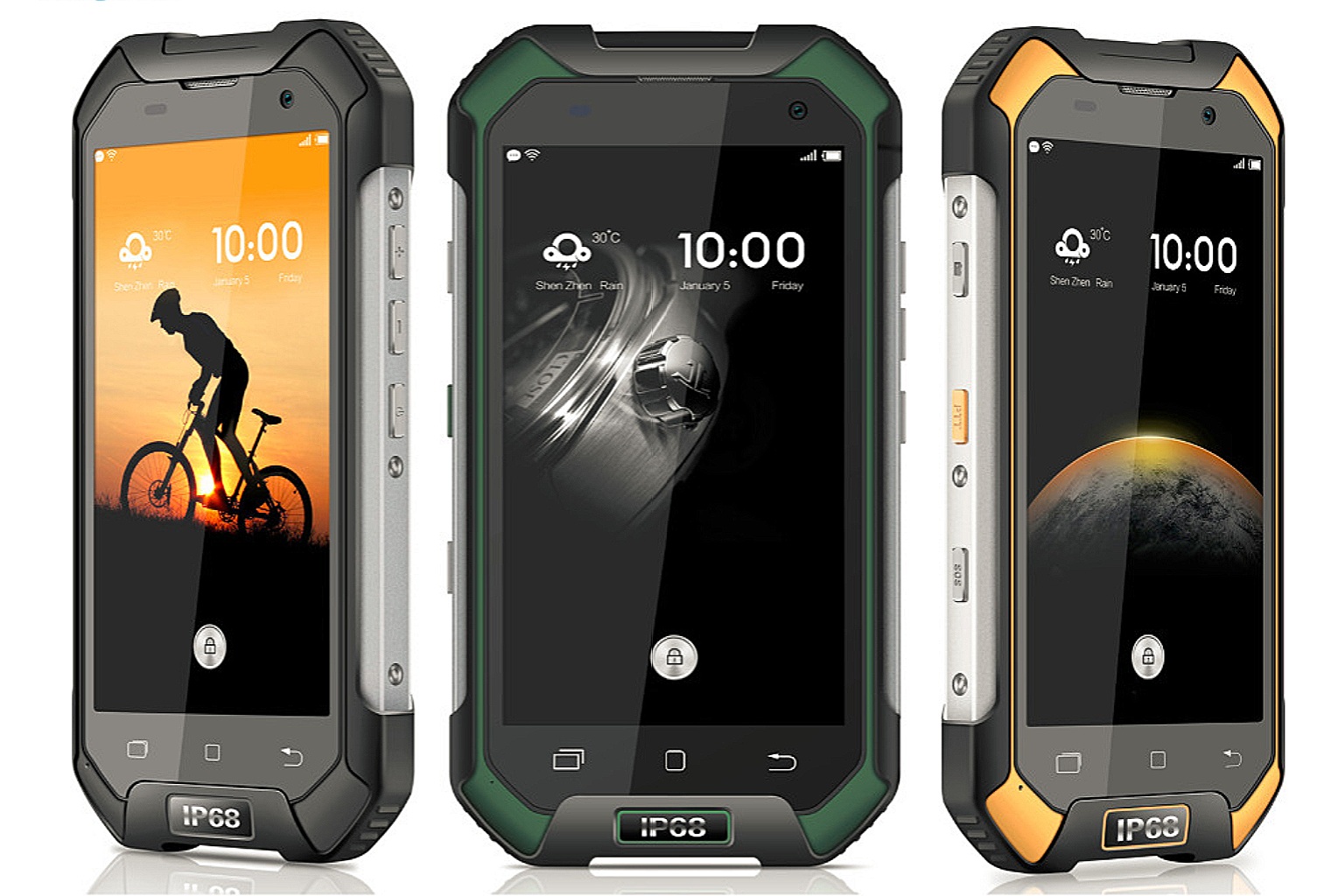 Blackview BV6000 – looks sharper on its smaller 4.7-inch HD display screen, 3GB RAM, 32GB storage, dual-Sim card and microSD slot. It comes with stock Android 6.0 Marshmallow, the largest of the bunch 4200mAh battery, but a slower processor than the rest. Selfie mode provides a wider view than competitors and its fastest f2.0 aperture makes it agile photographing in dimly lit locations. This makes an excellent choice for thrifty tough phone shoppers.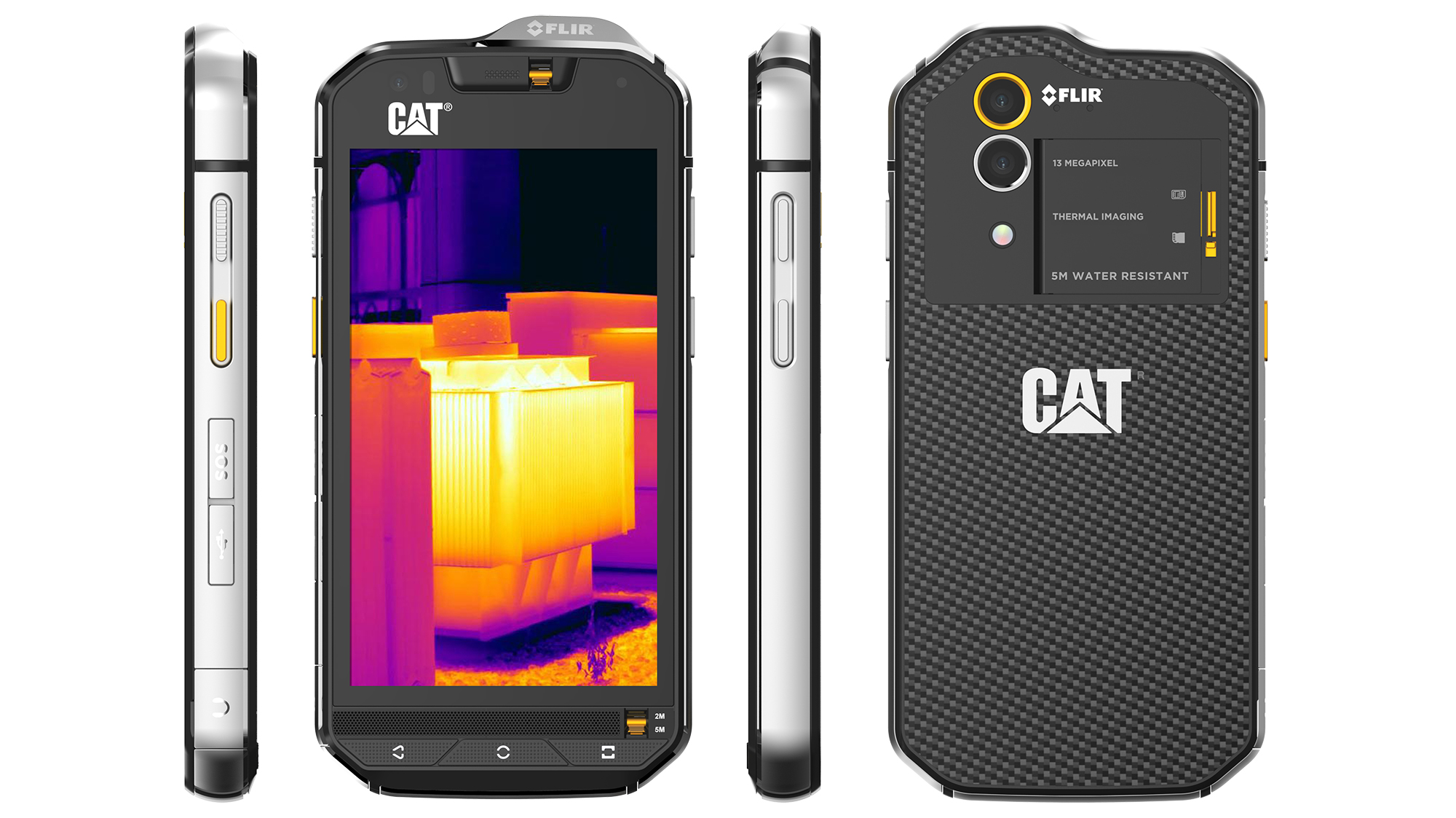 CAT S60 (by Caterpillar) – the one to beat in terms of features, like a FLIR lens for measuring varying temperature of walls, insulation or recent "warm" foot prints, in case you are stalking a bear. It captures shareable clear thermal imagery, video and even time lapse footage. It outperforms underwater staying dry to 5 meters for 60 minutes using a unique lockdown switch and runs on a faster Qualcomm Snapdragon 617 and Adreno GPU for snappier graphics. Like the Blackview, it has 3 GB RAM, 32 GB storage, two (nano) sims and microSD slot, same 720 x 1280 pixel resolution and one notch better Corning Gorilla Glass 4. It too comes with stock Android 6.0 Marshmallow.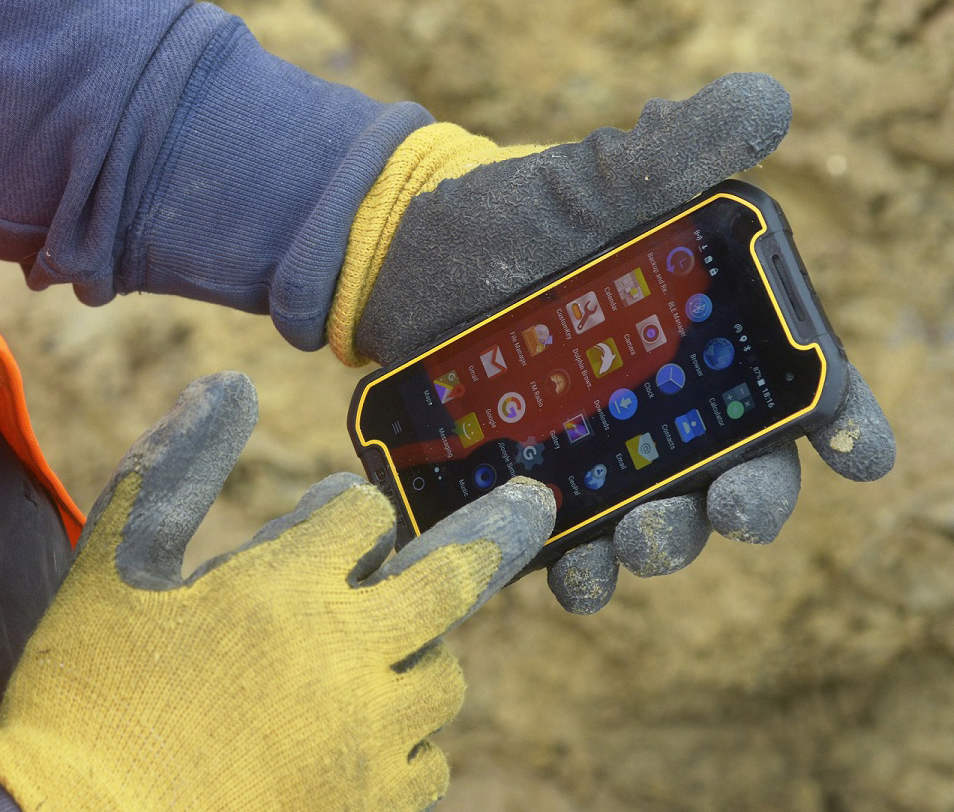 DeWalt MD501 – is brand new off the assembly line, comes with the same GPS "lone man down" protection. In addition to micro-USB cable charging, it also conveniently charges sans cables with any wireless system. Nice. It has a slightly larger five-inch same resolution screen, only brighter and you can use your work gloves on the touchscreen. Both (micro) SIM slots, one 4G and the other 3G, can be configured to work together with directed SMS, call and data preferences. It's loaded with a 3950 mAh battery offering 7-8 hours of talk and 18.8 days standby. It does however demand a dis-proportionally high price $699.99, for almost half the memory (2GB RAM and 16 GB storage) of its competitors and mid tier chips. Like competitors, it also has a PTT (press to talk) configurable one-press button for access to emergencies or starting the camera up and more. Its cameras work well in daylight but quickly lose quality on auto mode when shooting in dark places. There is a fix. The rear camera can shoot decently in dark scenes if you manually choose a lower ISO sensitivity setting and steady the phone while shooting. The image stabilization helps. Annoyingly, it comes with one generation older Android 5.1 Lollipop but will soon be user up-gradable.
It should be noted, that you are less likely to find these phones in most cellco shops as they come unlocked and has too many distributors between carriers, making it a low profit phone. Staples.ca carries CAT S60. It is best to order online and share your current SIM card with these three tough amigos when you need the protection features