On Wednesday in Las Vegas, press day at the Mandalay Bay had multinational companies bragging about their newest technologies in big ticket items like TV's, home appliances and the latest innovations.
This, on the eve of the four-day CES technology show, covering more than 2.5 million sq ft of show space.
But it's the big screen TV that lead the news lines today. Not surprising to most folks.  To me, TV's have been a big disappointment for a long time. Why? Because until a few years ago the quality of TV's  had a long way to go to match the original visual quality of Spielberg, Lucas and Tarantino movies.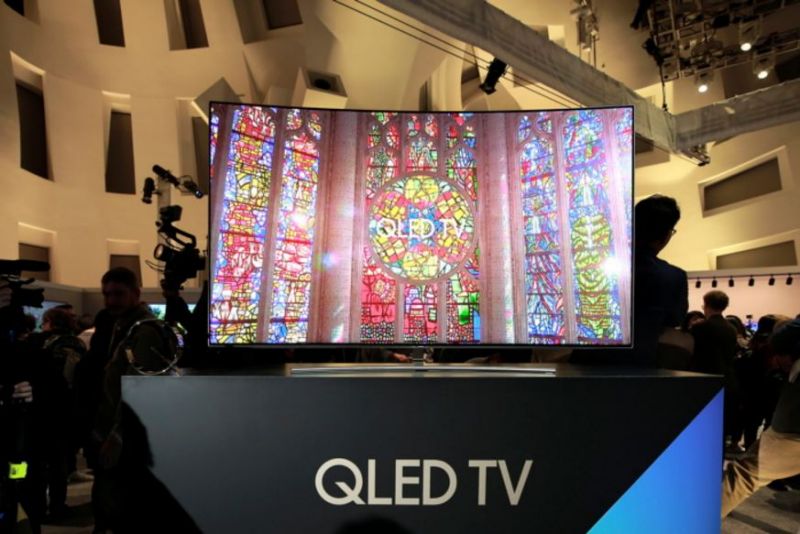 For decades marketing lingo on how better every new TV model was getting were mostly fancy words. In some cases, the same TV technology was used under a different catchy name in the next model.  It's only when OLED, Dolby Vision and HDR  (high dynamic range) technology arrived in the past few years, did TV screens even come close to the original colour brilliance and sharpness of real movies.
One of the biggest challenges of TV's is akin to being in a darkly lit room against a bright window and being able to see detail inside and outside – something the human eye can easily do.
Even so, one would have to invest over $6K to get the best TV's have to offer today. Often, the coolest TV technologies are only available in top models.
To that end, let's see what the big-name TV brands announced today.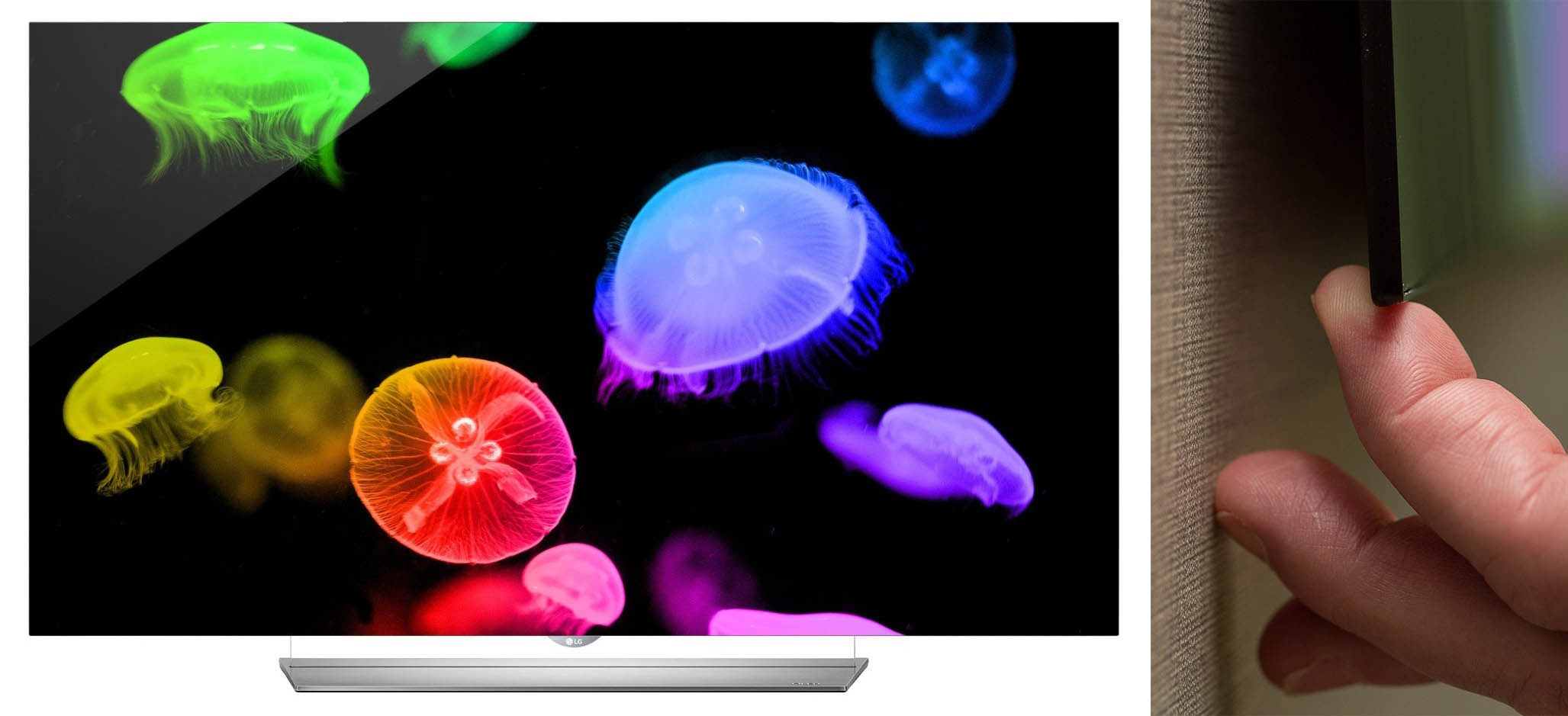 LG was first off the mark earlier this week announcing 2017 SUPER UHD TVs (starting with a hopefully affordable 55" screen models) featuring Nano Cell technology. In addition to full quality wide angle viewing from a 60-degree angle, its nano-sized uniformly-sized particles also promised improved luminance for brighter and crisper images, and the ability to render over one billion possible colours.
Today, LG announced LG SIGNATURE OLED TV W as the pinnacle of its new lineup of flat-panel TVs at CES 2017. Featuring Active HDR and Dolby Atmos sound, the new lineup includes ten different models, highlighted by the 2017 CES Best of Innovation Award winner, the 77-inch LG SIGNATURE OLED TV W. It features Picture-on-Wall design, being less than 3 mm thin it can mount on walls with magnets, while its electronics innards connect via a discreet hide able cable to what looks like a thick sound bar with upwards facing speakers. OLED screen technology is the standard for the deepest blacks and the whitest whites which the LG Signature series. It features HDR Effect for regular TV content to enhance frame-by-frame. LG now uses pixel diming technology to expand that light range even more by making smaller dark areas in the picture even darker. It's Dolby Vision from Netflix and HDR10 from Amazon titles ready.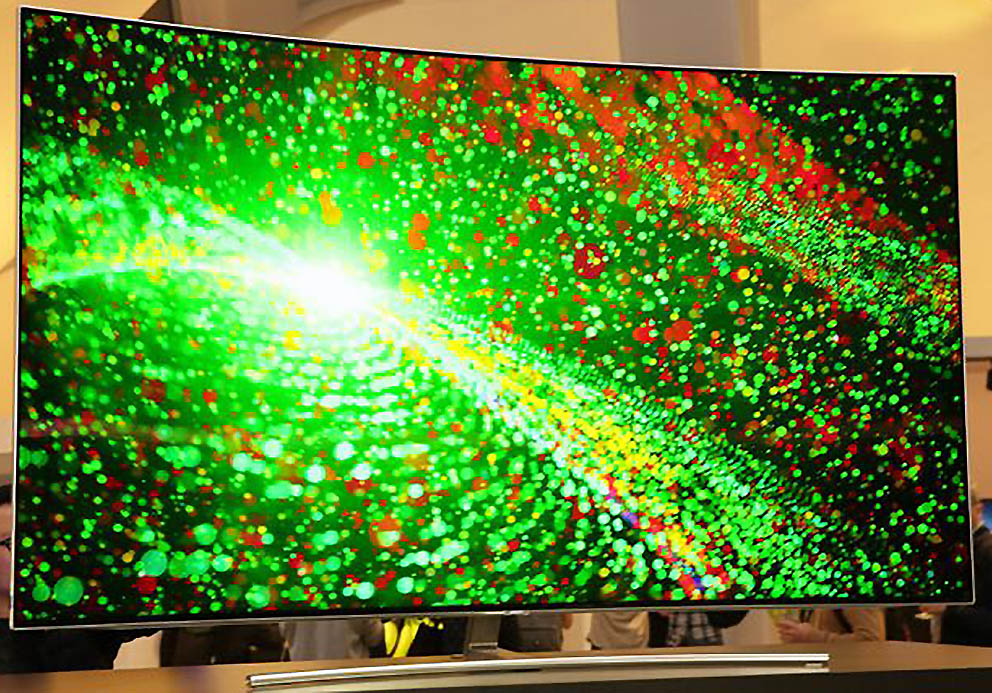 Samsung, who concentrated on OLED screens on its phones, tablets and compact laptops, announced its QLED TV series – Q9, Q8 and Q7 – which use metal alloy Quantum Dot technology (This is Samsung's second year to use the word "Quantum" Dot and LGs first year to use "Nano Cell")  to expand light contrast keeping detail in dark scenes. Samsung claims QLED's peak luminance between 1,500 and 2,000 nits, which in TV terms is impressive. Like the LG SIGNATURE OLED TV W, above, the Samsung QLED TV flat model is thin and mountable flat on walls with a transparent invisible connection to the electronics and speakers. A choice of stands accommodating both units will also be available.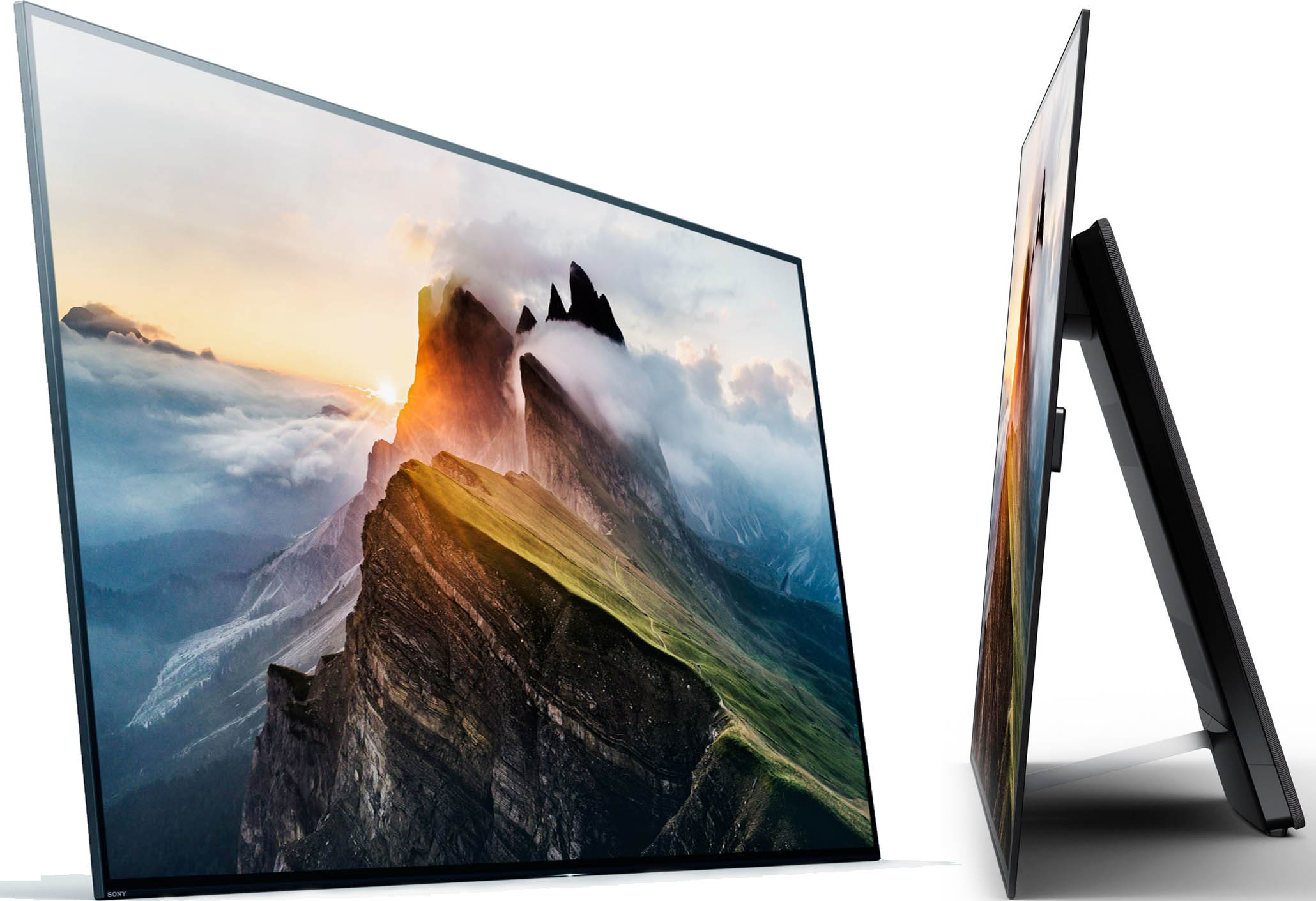 Sony's new flagship series, 4K BRAVIA OLED A1E, uses OLED screen technology with all its inherent excellent visual quality, is HDR capable and features Acoustic Surface – a world's first sound system – which produces sound straight from the surface of the TV. It also announced X930E/X940E series featuring new full array LED backlight driving technology for maximizing a wider contrast range and according to premiere stereo stores, keeping the Japanese TV maker in the lead with traditional LED technology.
Will these new TV's match their fancy feature announcements in your home? Is Samsung's QLED as good as OLED LG and Sony are embracing? Will Sony's OLED last as long as LG's Kodak patented technology to add longevity to its naturally degrading screen? Will Sony's "vibrating" screen speaker sound good? There will be some media consensus during the week when the show floor opens tomorrow.