CES in Las Vegas used to be just for geeks. Not anymore. Now it's about solving the many pain points in our lives, even analog ones. Interestingly, many are rather simple products for home chores introduced by big brand companies who seem to revel at taking a break from rocket science technology. Let's check some out.
The LG Hom-Bot Network Water Mop is a combination robotic vacuum and mopping machine, connected to your phone, that remembers your home floor layout.  But if you happen to be in its path, it will ask you to kindly move out of the way. LG is introducing several new versions of current home products with network capability for tracking and voice control.

Samsung's low profile POWERbot VR7000 Robot Vacuum ensures generates up to 20 watts of suction power while covering areas that hand-operated vacuum cleaners miss, like under beds. It has an 11-inch wide self cleaning brush and is designed to pick up dust against the wall and floor corners. Its smartphone controllable and works with Amazon Echo for folks who want to shout orders to a complying smart vacuum.
Multitasking laundry washer/dryers like the LG SIGNATURE TWINWash System Front-Load Washer, feature a mega capacity drum with Turbowash, and steam dryer but an optional pullout LG SideKick easily installed under the larger washer, is ideal for smaller personal loads.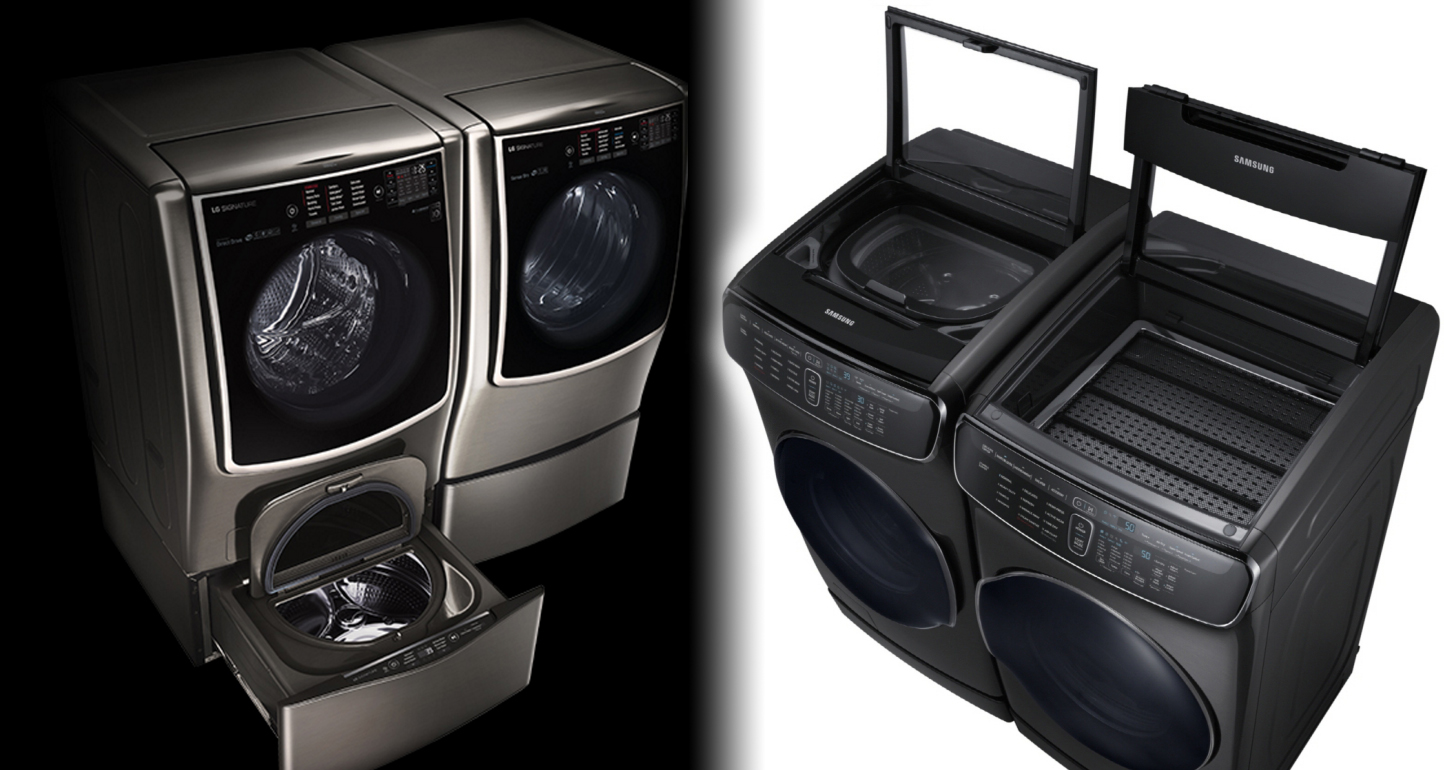 Samsung's new four-in-one FlexWash + FlexDry feature an            front main 5.8 cubic feet capacity tub for normal loads while a unique while the smaller and gentler top loader handles last minute lighter loads with its own cycle controls sharing the same water connection. The FlexDry handles large loads below while users can lay clothes flat in the unique Delicate Rack zone at the top of the dryer and gently dry dedicates with a controlled, heated air flow.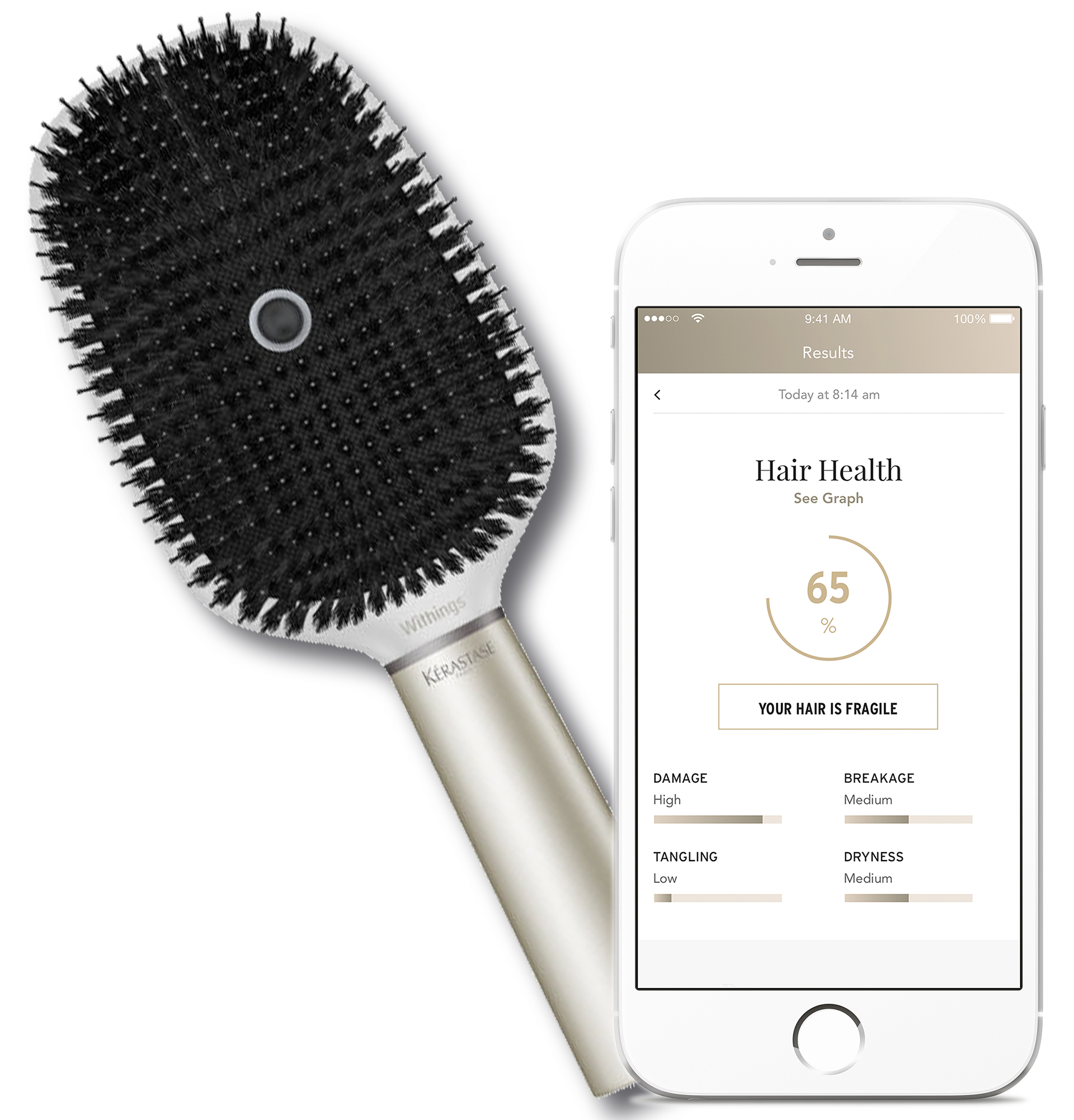 L'Oreal showed a smart WiFi or Bluetooth connected brush loaded with a microphone, gyroscope, and accelerometer which senses your brushing style and vibrates if you brush hard enough to break hairs – picked up by its sensitive microphone. The data is shared to an app on your phone and event recommends products for your hair.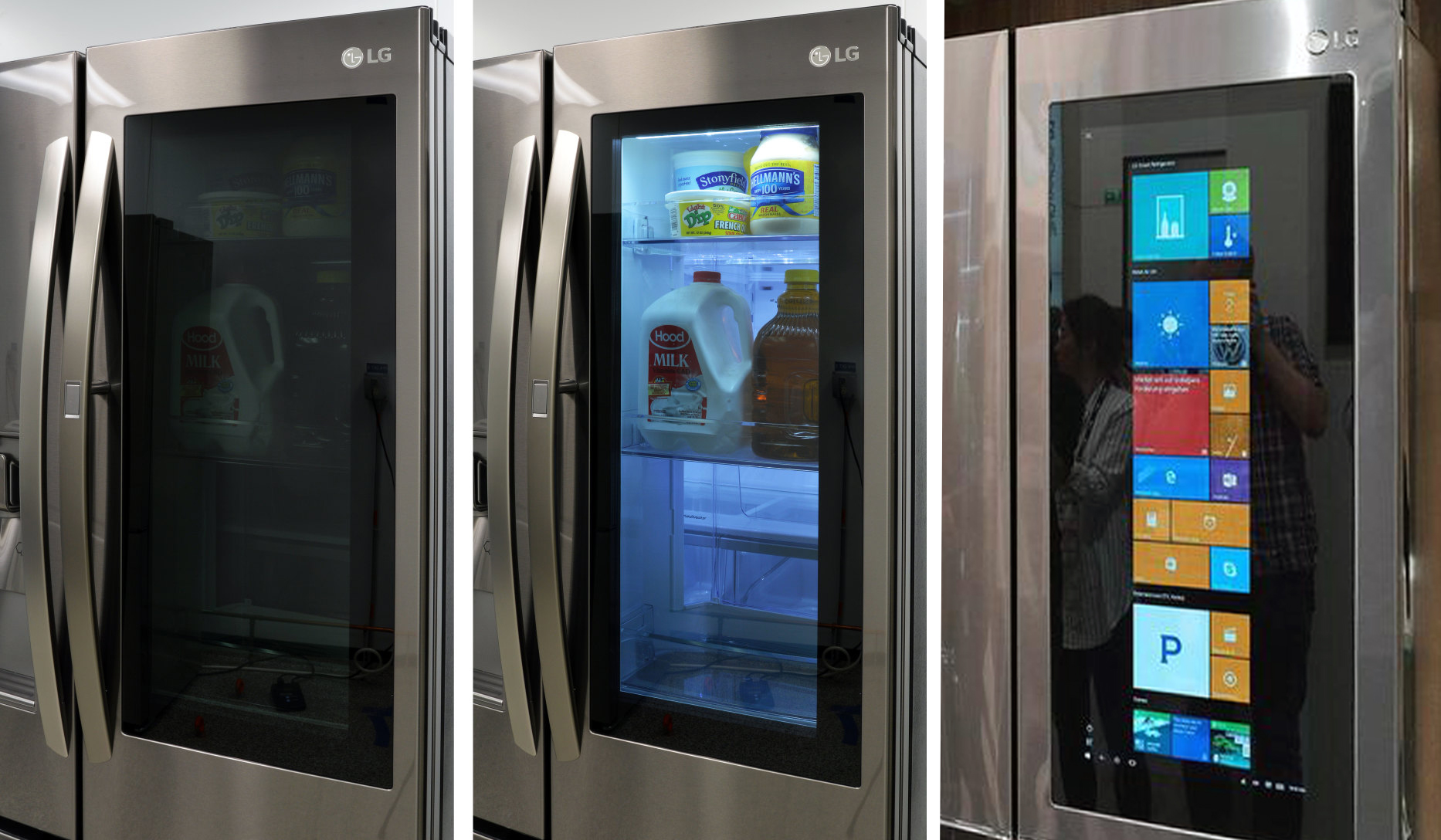 The LG 30 cu. ft. InstaView Door-in-Door Refrigerator with CustomChill Drawer features a 4-Door French Door technology – tap once to visually see what is in the main compartment or twice to turn on the large LCD touchscreen fully functional computer. It works with Amazon Alexa talking assistant for ordering goods on Amazon.ca, including groceries in the near future. A CustomChill Drawer and sophisticated, smudge-resistant Black Stainless Steel finish. You can also see what you have in the main compartment from your phone from the three panorama cameras when shopping at the grocery store.
Samsung TVs can be controlled with full features on iPhones and Android phones eliminating the need for traditional controller. Samsung is expanding its devices to work with other competitors like the new S3 smartphone (yes, four day battery charge) that works with all Android phones instead of just Samsung's own Tizen OS. Smart!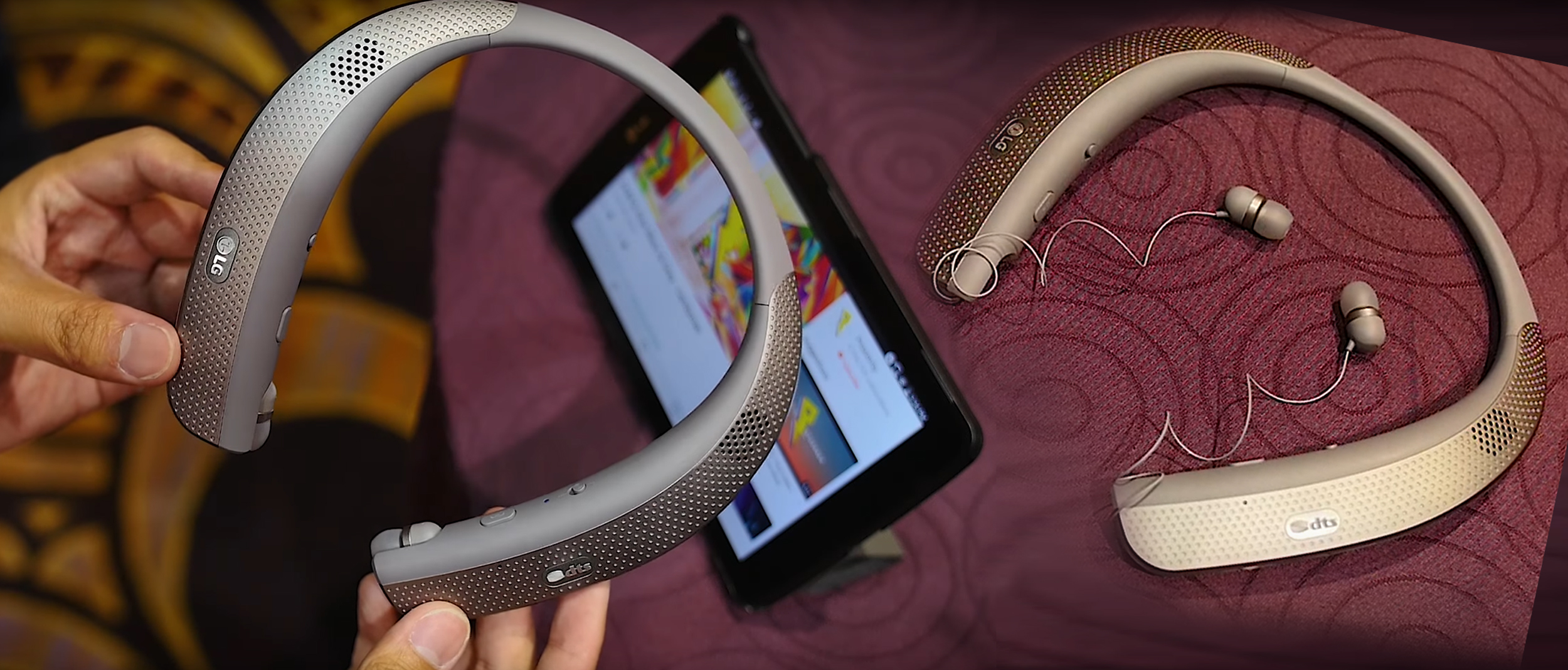 A portable headphone for full surround music or privacy? The horse shoe shaped LG Tone Studio has two front and two rear surround speakers plus built-in bass and ambient sound cancellation around you. If you are too close to others, you can pull out two in-ear buds for privacy and phone calls.
NO THANK YOU!
Every year a few gadgets at CES take the cake for insanely crazy and useless inventions.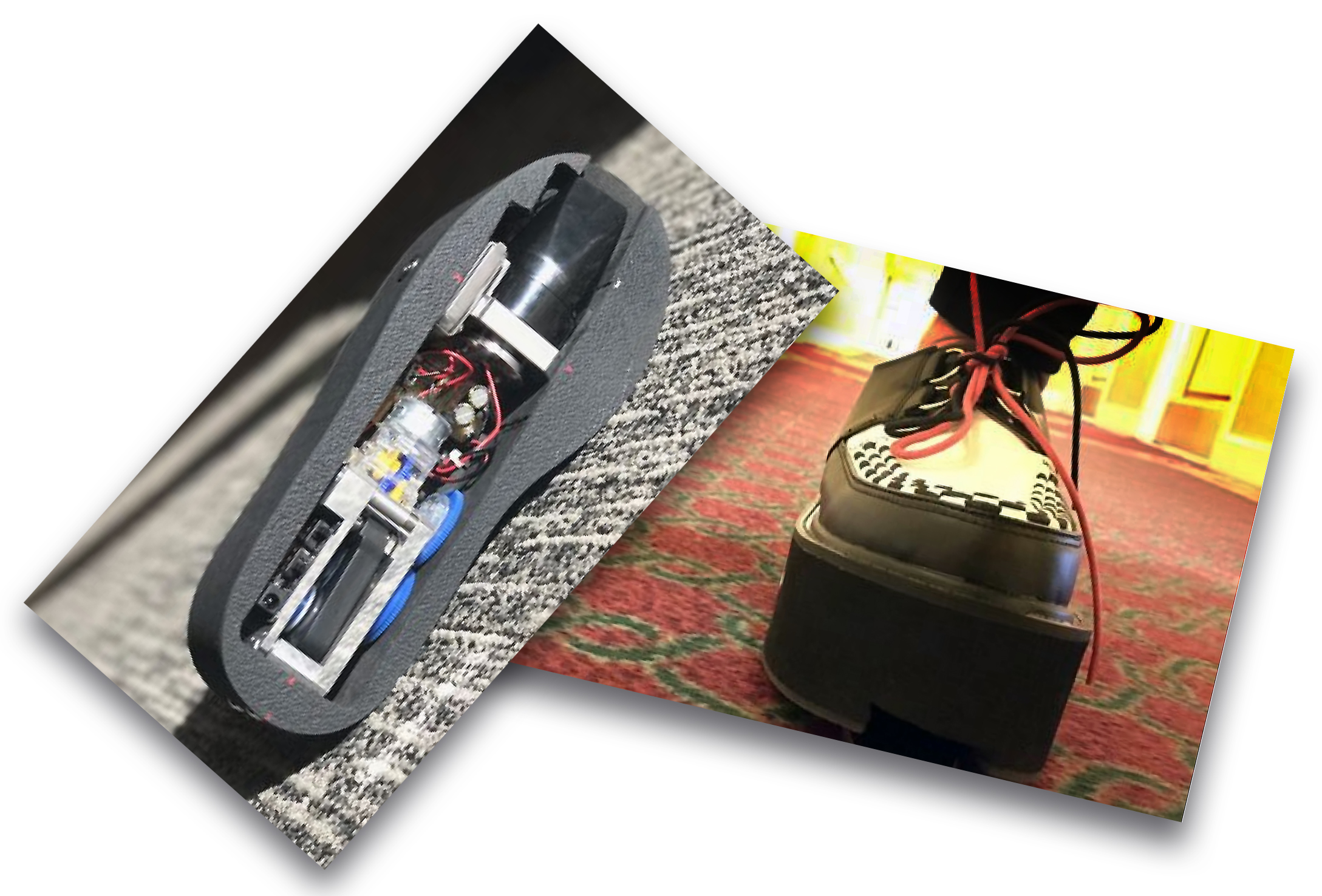 These retro shoes suck…literally! They have built-in mini vacuum cleaners that start after each heal touches the floor, generating enough electricity to suck dust and crumbs from the front toe. You gain five cm from the raised soles and no batteries required for the Denso Vacuum Shoe which will surly end up in the Smithsonian under the ridiculous category. A clever little spoof to gain some traction for denso.com  auto parts maker.