At last! My 12 tech days of Christmas comes to an end today. The words of the perennial 1909 festive song by Frederic Austin's original had changed slightly, but the meaning is all the same. Merry Christmas!
On the twelfth day of Christmas my tech love gave to me, last minute presents, the most high-tech items, ten low tech gizmos, nine stocking stuffers, eight vacuum cleaners, seven image catchers, six shiny laptops, five top-tier smartphones, four odd collections, three streaming players, two instant photos and a java in a pear tree.
OK, it's Saturday afternoon and you still have a few tech gifts to go on your list. You don't want to order online, you need to have it all wrapped up for Christmas morning.  We know that someone special could be you!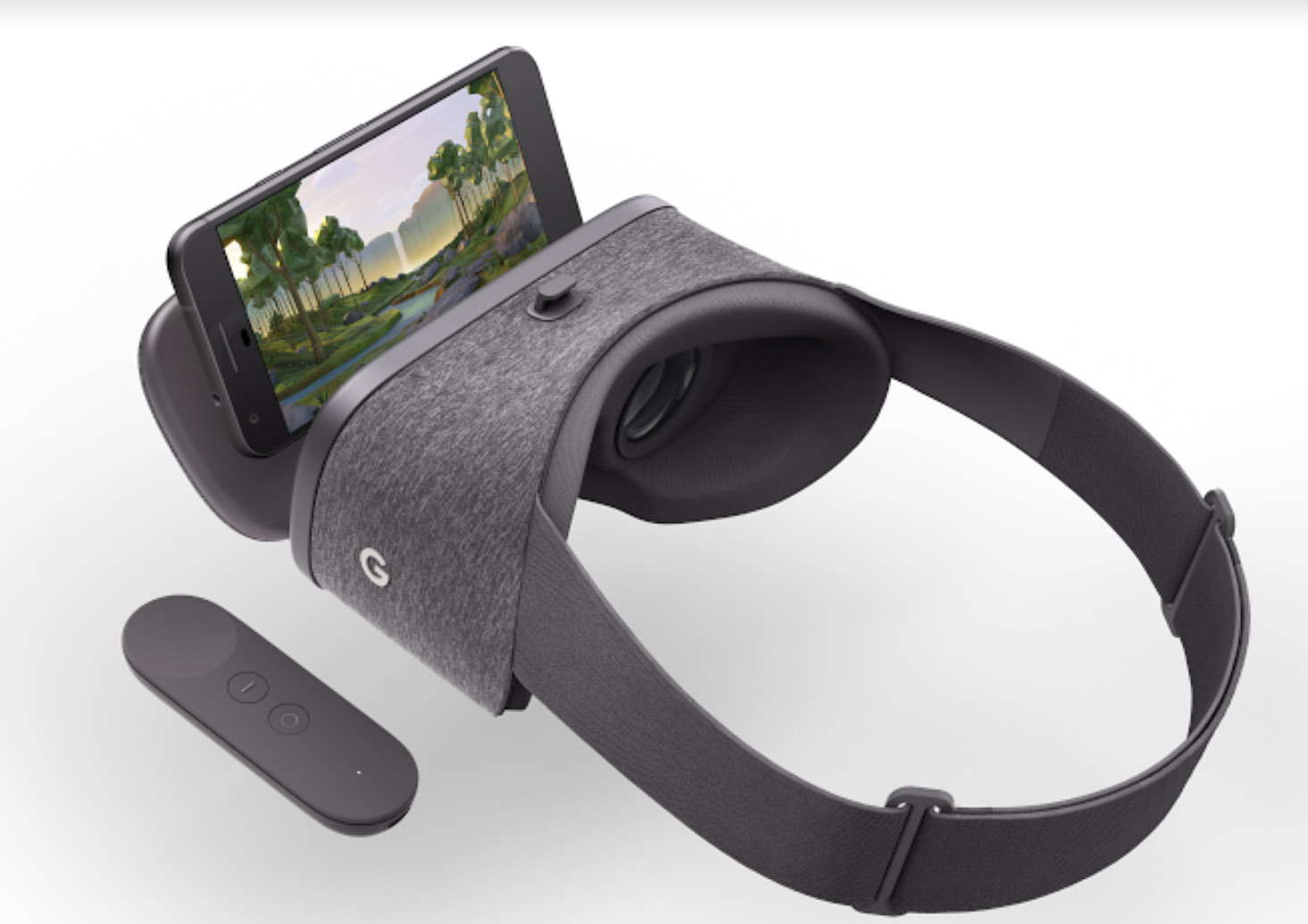 Someone recently got the new Googe Pixel phone. What is the best accessory for it? The Google Daydream VR headset, $99 for watching surround 36 VR online, even playing games with the nifty handheld remote control. It's compact and covered with fuzzy woolly grey fabric. cloth. Most phone shops have them.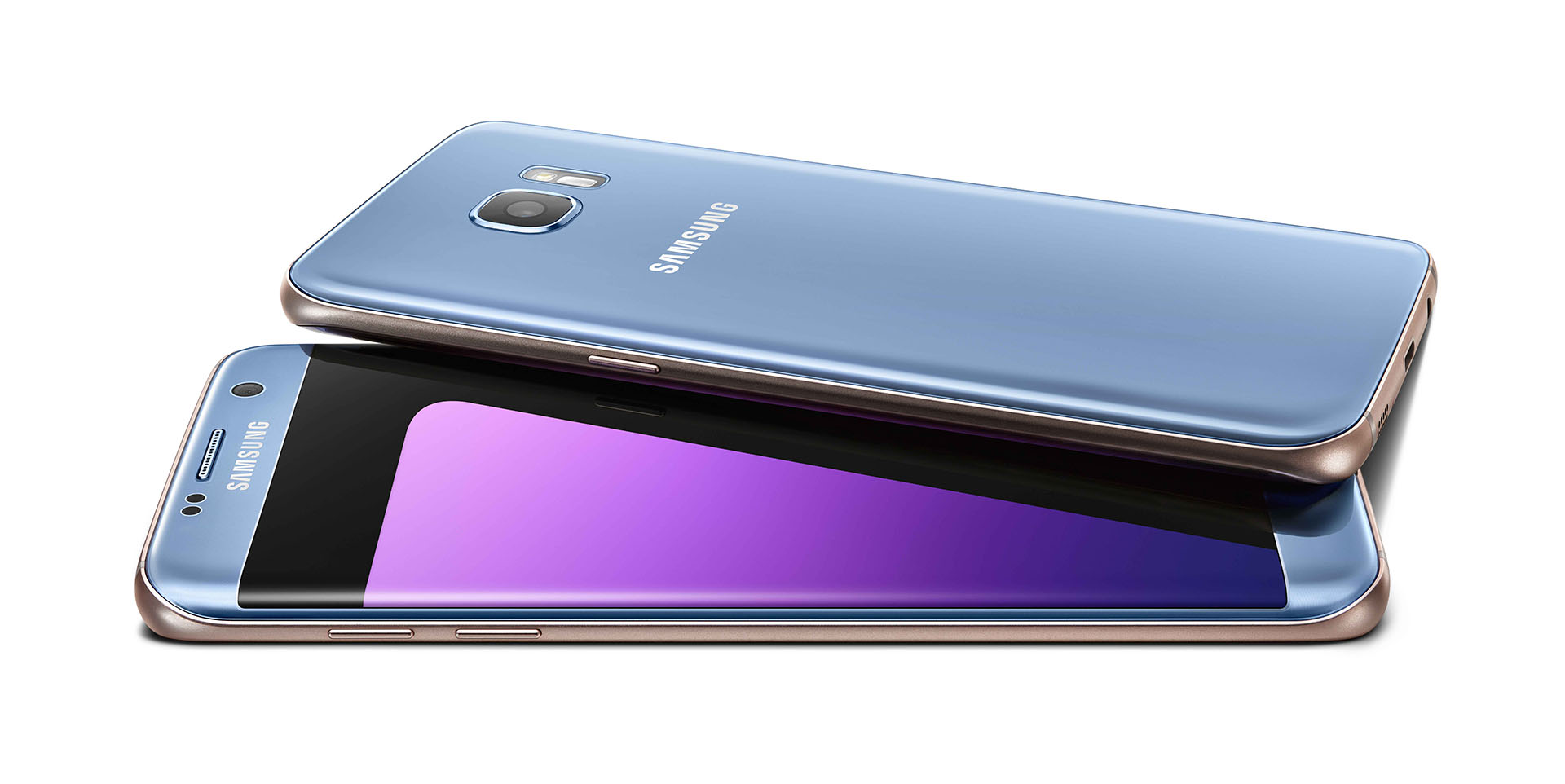 You are leaning towards a new Samsung phone, but not sure. If you've found the white or black Samsung S7 edge a bit drab, check out the newly arrived Blue Coral S7 edge Galaxy phone, in Canadian stores now.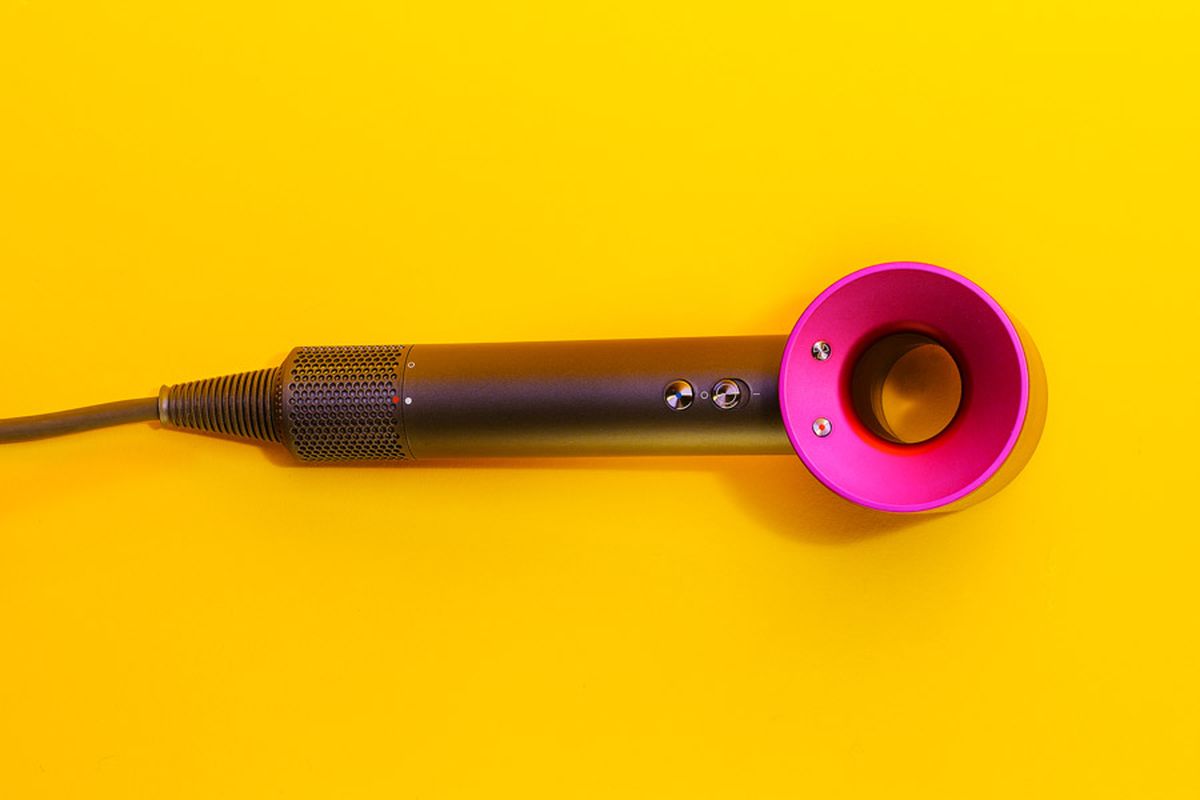 Are you getting tired of that hand-me-down hair dryer and are Santa's favourite? Checkout the Dyson Supersonic, $99 with smoothing nozzle, natural one-hand balance, intelligent heat control, air multiplier tech for hurricane force winds, inaudible 110,000 RPM frequency, with three nozzle attachments.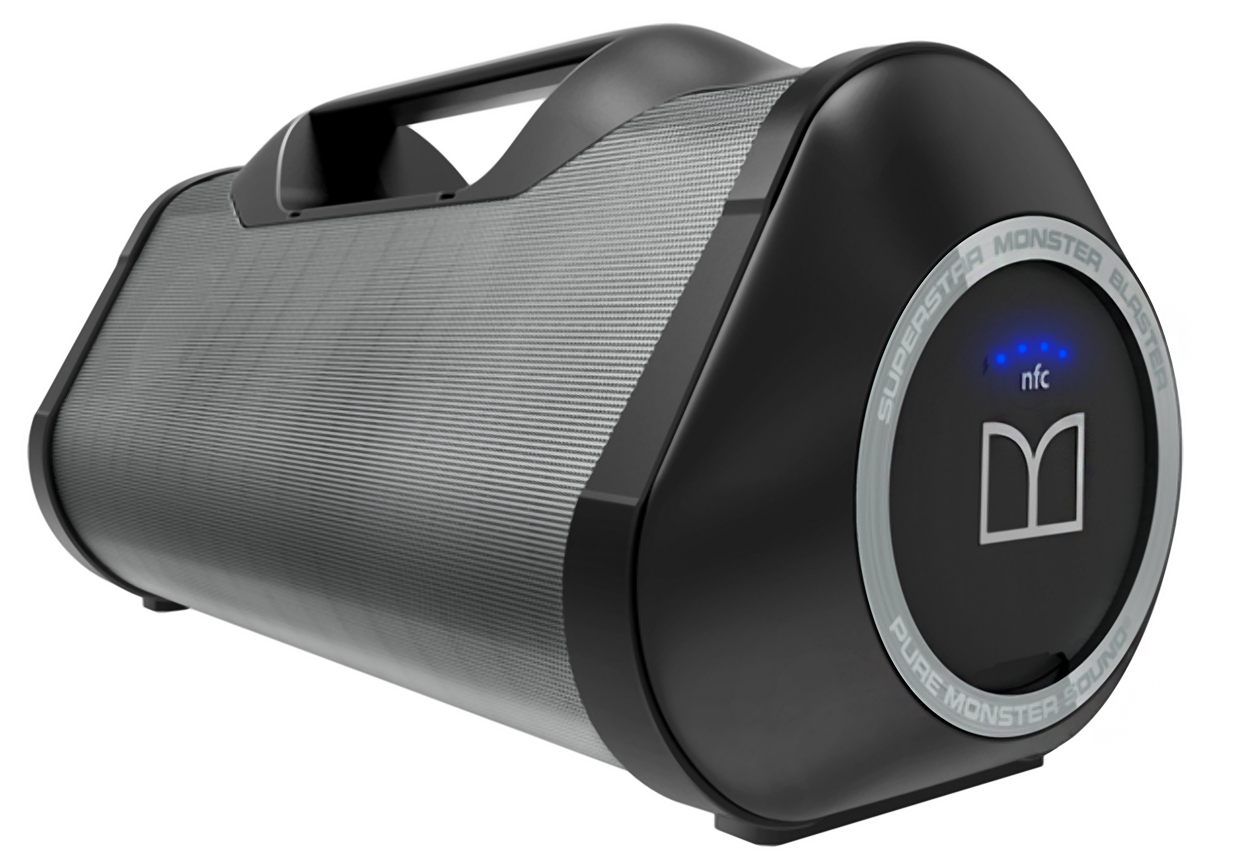 Are you getting tired of tin-like sound in portable Bluetooth speakers? The water resistant Monster Blaster BoomBox, $348 , at Visions, with integrated powered subwoofer, V-Sound directional drivers, indoor/outdoor EQ modes, carry handle and phone battery outlet. You got to hear this!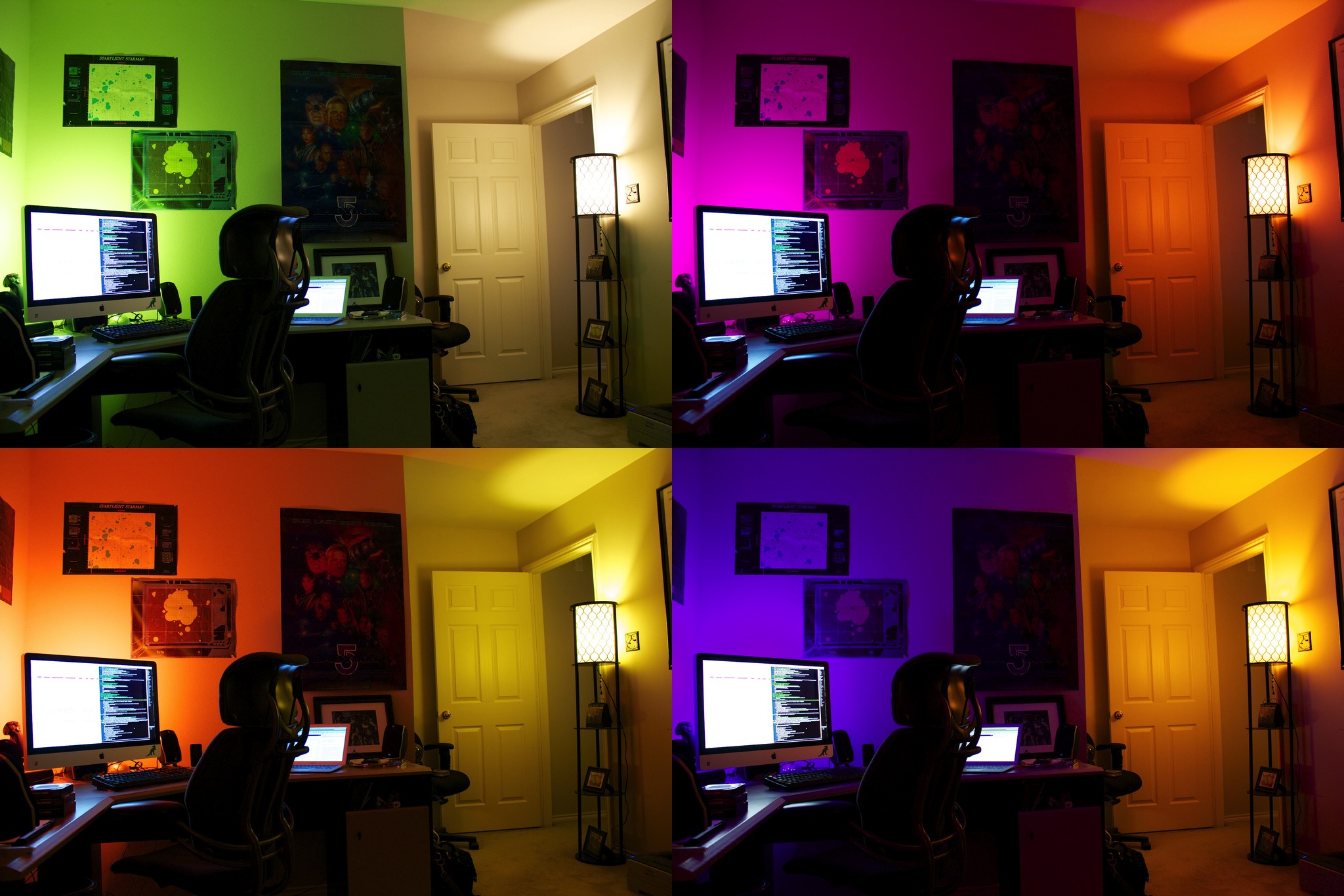 Is there a simple way to change the mood in my home? You came to the right place! The Philips Hue white and colour ambiance starter kit, $199.97 has three 3 Hue A19 White and Colour bulbs and a "bridge" (that's WiFi speak) and start painting parts of your home choosing from 16 million colours. There are hundreds of apps to synch your light colour with music, movies, gaming…all responding from ques you set up. Start thinking away from home control with your phone and comfort dimming. It works with Apple Home Kit and Nest.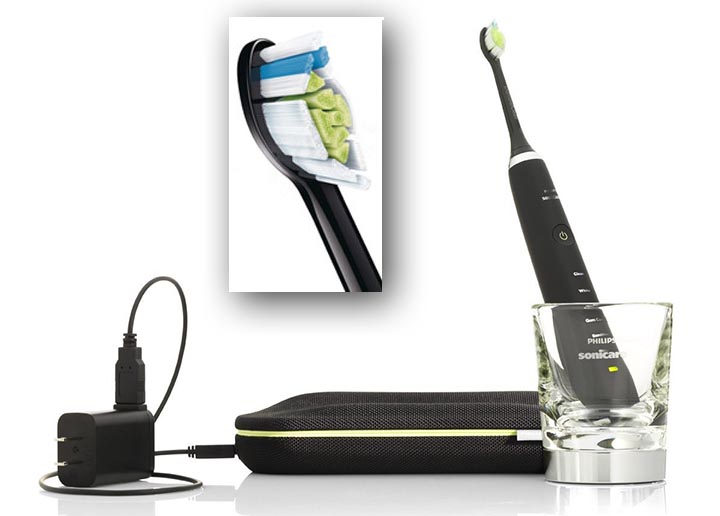 Brushing teeth is a chore. How can I spice that up? Easy. Electric toothbrushes, but the better ones. Warning: you might end up buying this for yourself. I like the Philips Sonicare with Diamond Clean technology for gently massaging gums, keeping plaque down and forcing water and paste between your teeth. It includes a thick inductive charger glass for rinsing and a USB charged travel case with two brushes.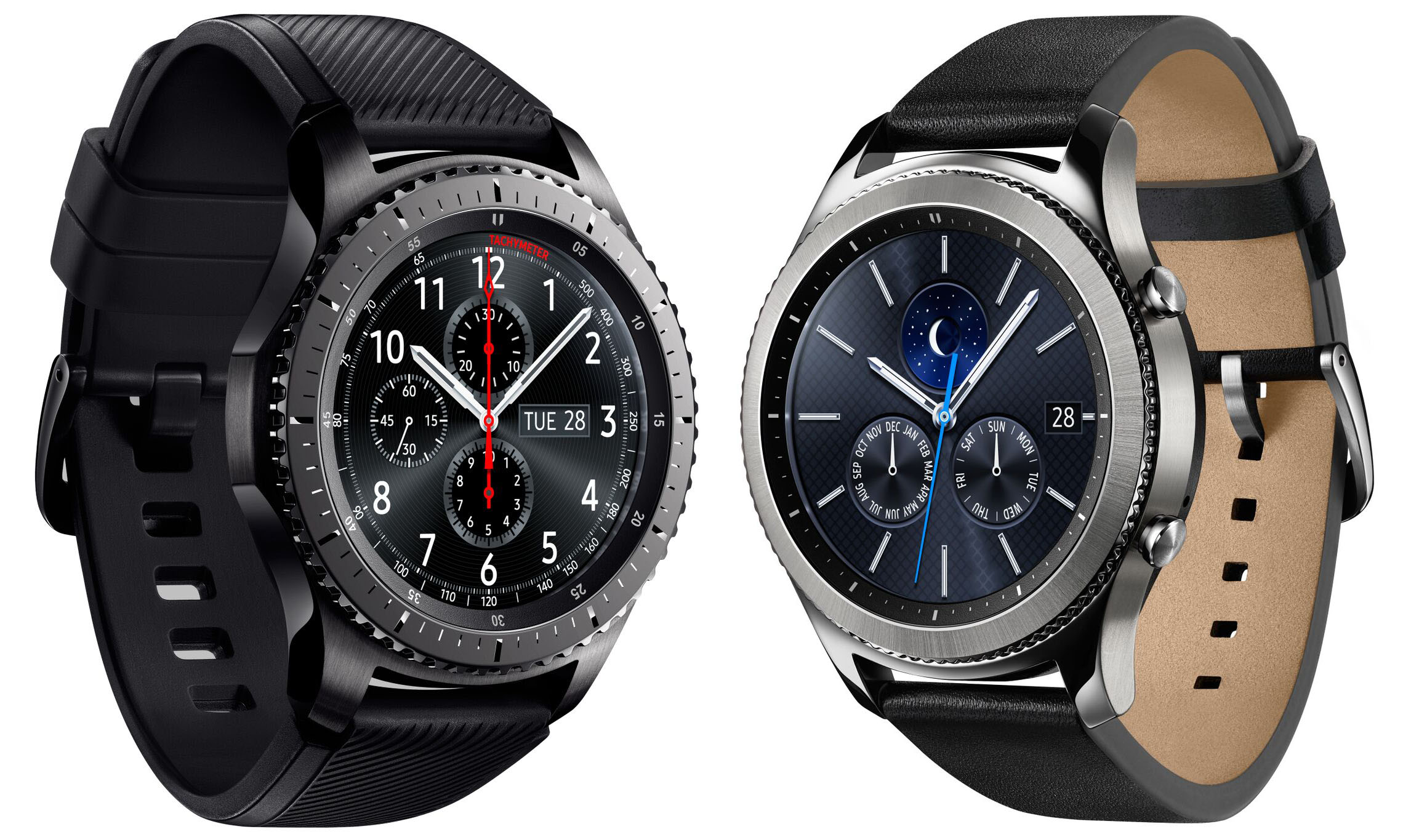 OK, just how good are smart watches getting? I hear you need to charge every day and they don't last long. You're hearing things again. Just ask any Apple Watch owner. But if you are shopping for an Android user, the Korean giant's newest Gear S3, $399.99 not just looking for Samsung users, but HTC, Huawei, Lenovo, LG, Moto, OPPO, Pantech, Sharp, Sony, VIVO, Xiaomi, Kyocera, Asus and Zenfone2 owners. Smart move!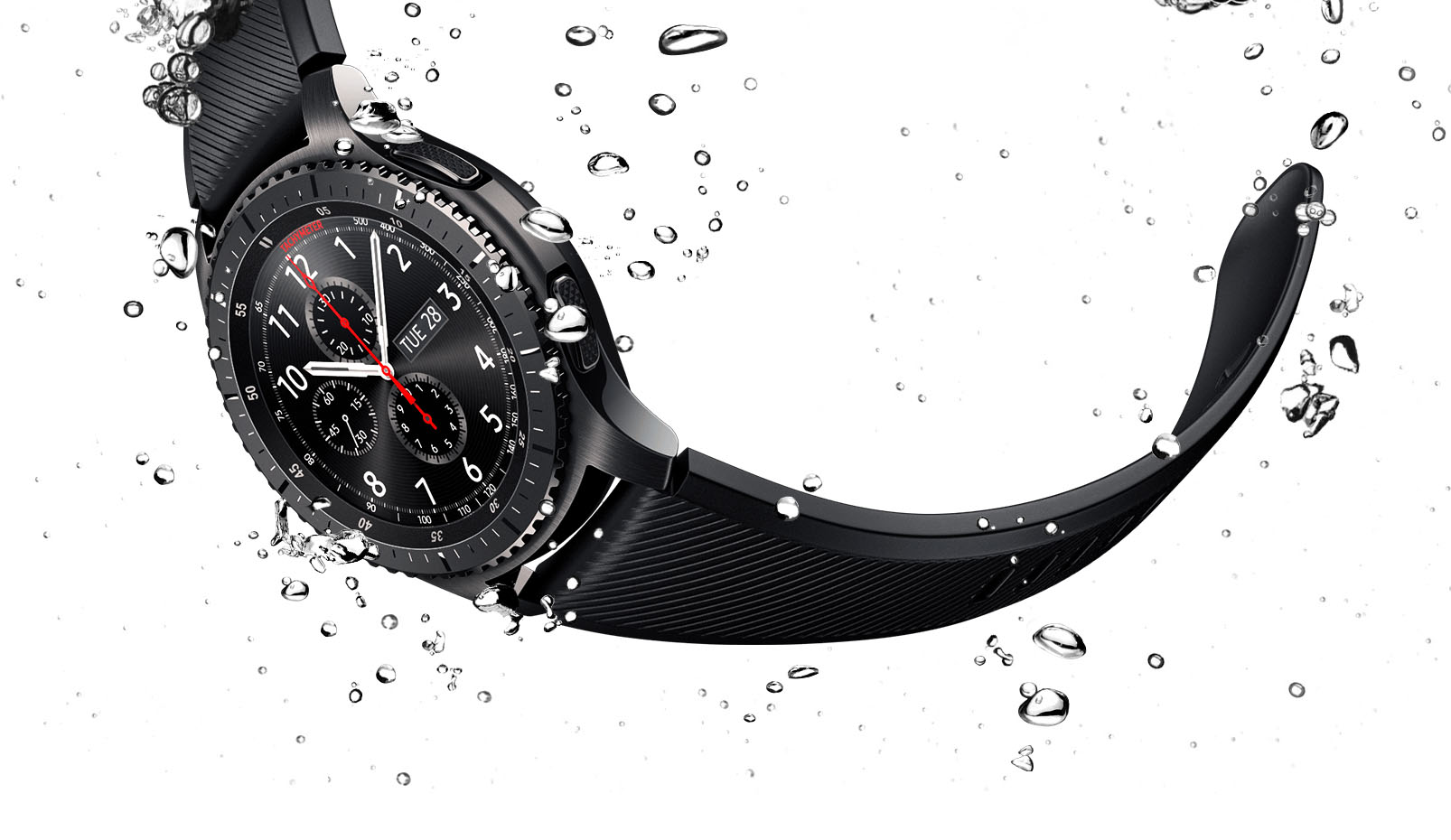 The S3 (it comes timeless Classic or rugged Frontier – but both have same 30 minute water resistance in a pool)  in is larger than before, in order to fit more sensors and a larger battery (hint). I get grumpy with lots of new technology but the S3 is a premium looker with stainless steel alloy with tempered finish and gentle sculptured curves. But the real beauty is inside. The ultra-smooth bezel is central to working the S3. Just twist it to answer a call, turn up the volume or turn off the alarm, scroll through apps, messages, long text and more. A Back and Home won't let you veer too far.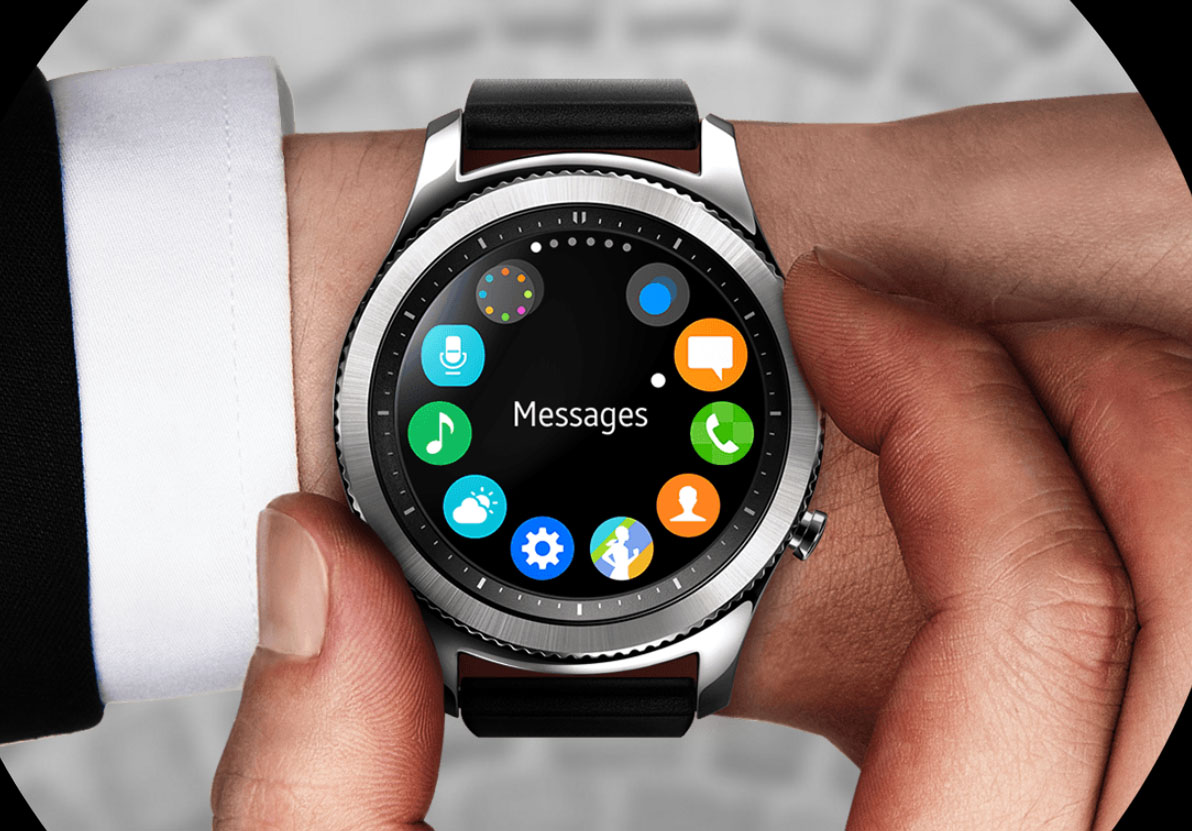 Bluetooth and built-in speaker lets you make or take calls on the device, which its GPS sensor, lets you explore, keep on the right path or track you moves. Samsung says the battery lasts for four days but early reports are sticking with three days, but still, you can go somewhere overnight without your watch charger. There's also a sensitive barometer, gyro, accelerometer, heart rate and at last count, some 10,000 apps, including Spotify, Uber and Nest (cool turning S3 bezel for temperature changes).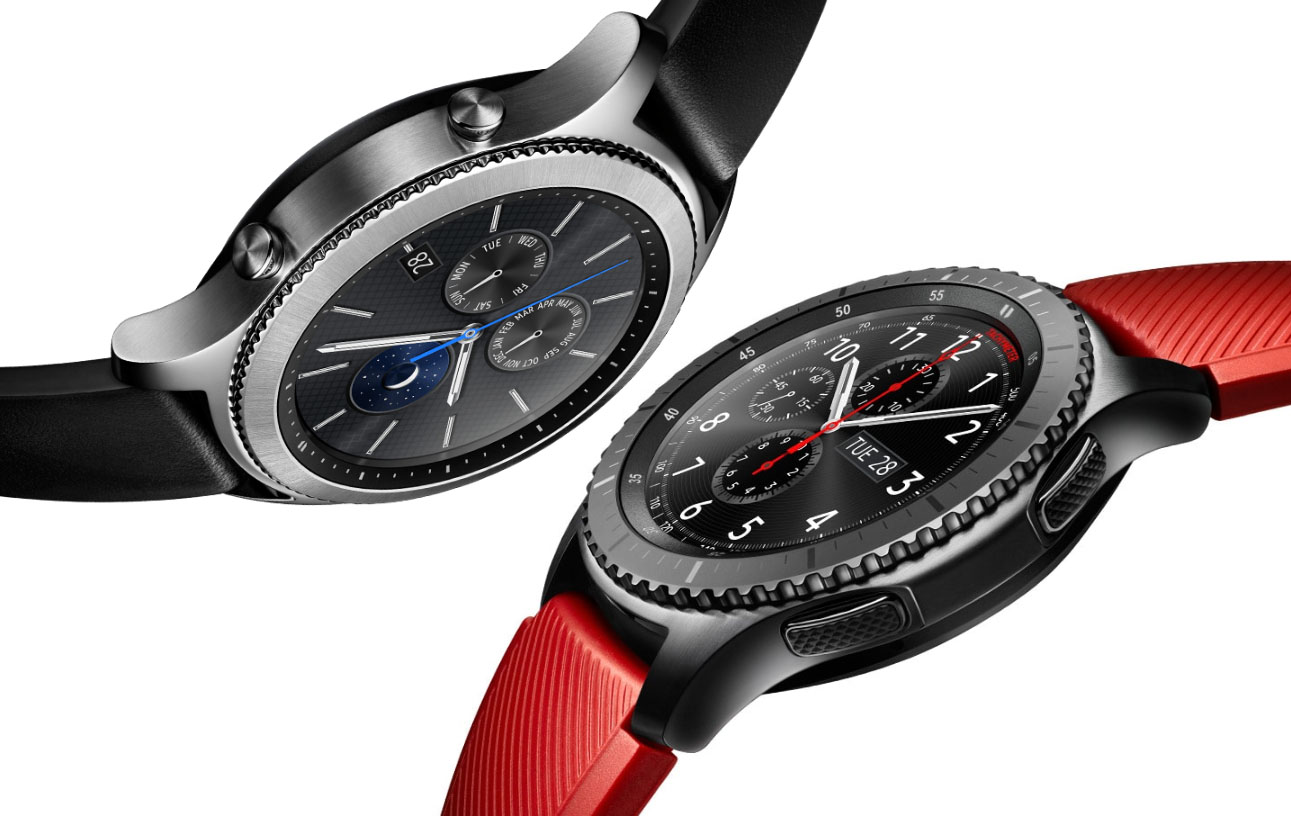 One advantage of a larger watch face (Gorilla Glass)is being able to type and draw quick notes and I love being able to quickly set up an SOS emergency "call" with a mapping location by taping the watch face three times. So, yes, your phone does the same thing, but its nice to just glance at your wrist, hands-free, to get so much info on a 1,3" diameter window, no?