Follow my daily 12 tech days of Christmas. The words of the perennial 1909 festive song by Frederic Austin's original have changed slightly, but the meaning is all the same. Merry Christmas!
"On the sixth day of Christmas my tech love gave to me, six shiny laptops, five top-tier smartphones, four odd collections, three streaming players, two instant photos and a java in a pear tree.
Just a few years ago, laptops were doomed to extinction along with desktops as iPads and multi-tasking smartphones got more attention. Not anymore. Laptops are back, as gaming devices and more importantly, consumer targeted as innovative, thinner, lighter and portable computers with sharper multi-swing screens, especially for Windows 10.
We can thank Microsoft's ill-conceived idea that a Windows 8 computer could run in traditional desktop mode and instantly switch to a touchscreen tablet, sans keyboard, running a mixture of simpler programs in "tablet" mode and switching to desktop for more sophisticated apps.
Nobody liked it. Users were confused. Everyone wanted Windows 7 back. Microsoft's dream, now a nightmare, was out of the box. But it spurred  laptop makers to design affordable and innovative touchscreen laptops. With Windows 10, that tablet or also known as Metro mode was thankfully shoved in the backgound on new laptops.
Let's check on the most interesting laptops that might make it under the Christmas tree.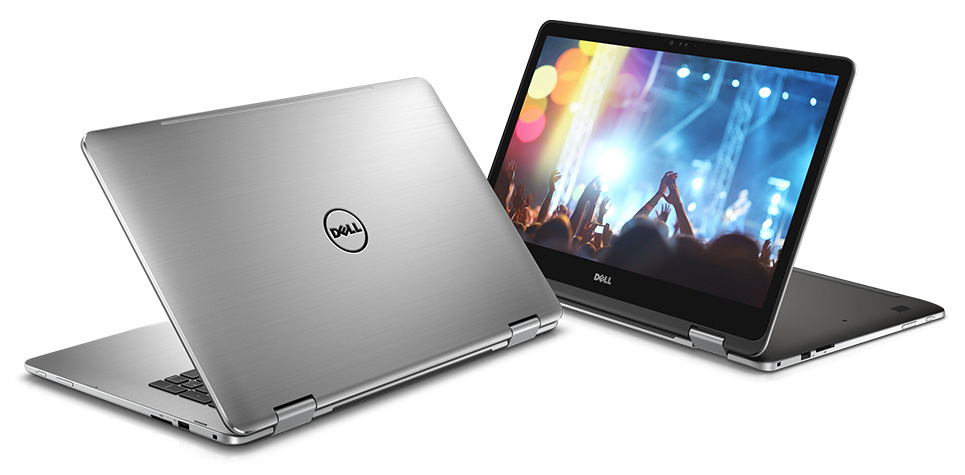 The Dell Inspiron 17 7000 series is a 17-inch FullHD screen laptop loaded with power and ease of use. Being Dell, its configurable, but my review unit came with an Intel i7 processor, 16 GB RAM, a 128 GB administrative OS SSD drive and a one Terabyte spinning hard drive. It has HDMI out USB 3 and a type C input. In addition to Intel's Gen 6 graphics chip, Dell threw in an NVidia 940MX graphics card for even faster screen graphics. The laptop is surprisingly light and thin for its screen size. The IPS wide-angle view screen swivels backwards, for a stand alone "A" touchscreen frame or all the way backwards hiding the backlit keyboard with numeric pad, out of view in slate tablet mode. Needless to say, the Inspiron runs long between recharges. My favourite feature is the most friction-free touch pad I have ever used. Is it Teflon? An invisible dry lubricant? Dell isn't talking but it's a joy to use. Still, a lot of laptop for $1,549.

Acer's Switch Alpha 12 is a liquid-cooled 2-in-1 notebook is silent! It's the industry's first fanless 2-in-1 notebook to use a 6th Generation Intel Core i processor for speed. It features a versatile U-shaped kick-stand design that can be positioned up to 165 degrees back so it's easy to use anywhere. This is a small portable a 12-inch 2160×1440 AMOLED wide view display and detachable keyboard. With Intel Core i5-6200U processor, 8GB RAM, 256GB storage, stylus and Windows 10, $899.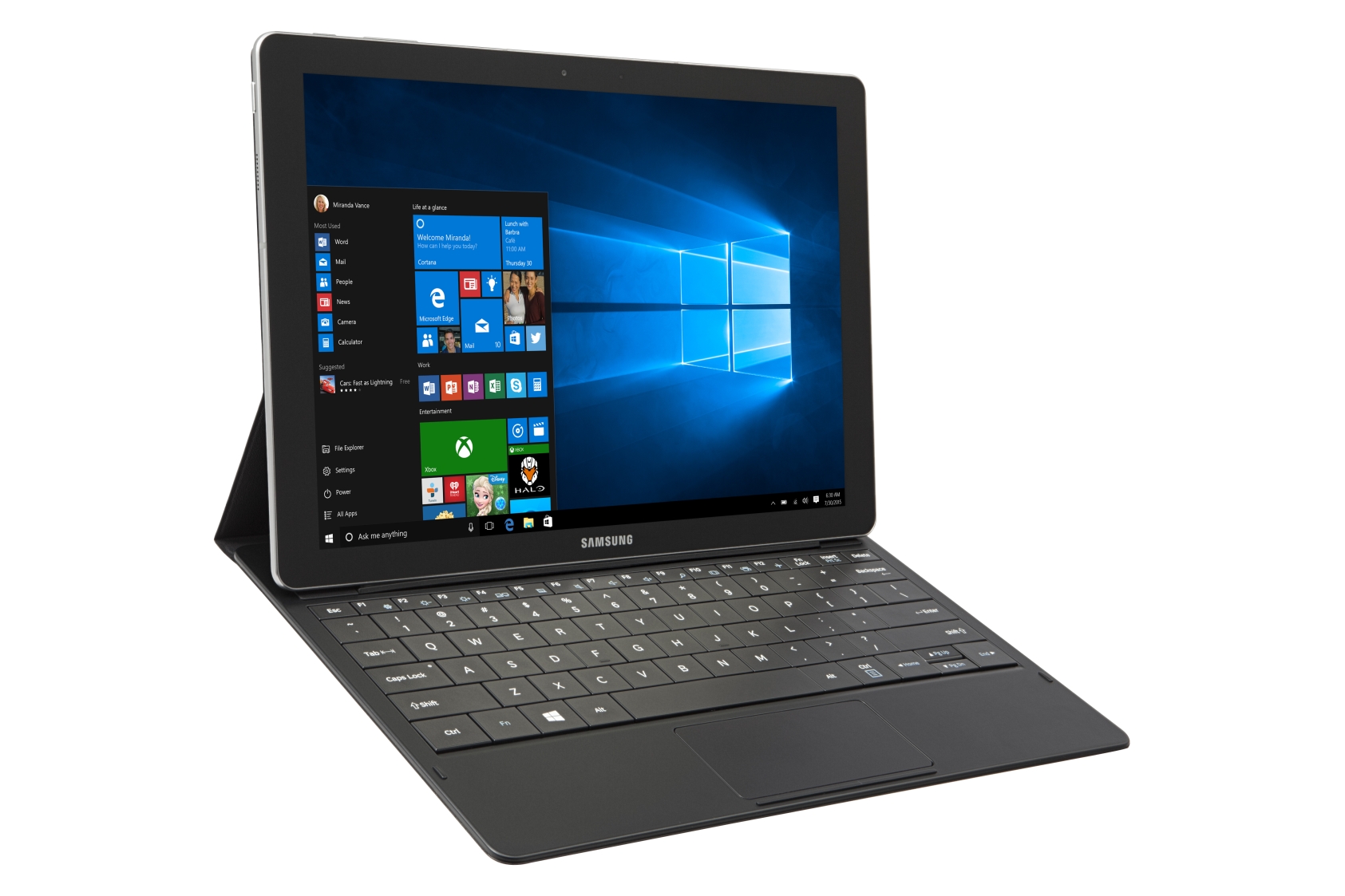 Samsung reputation for smart ultra slim business laptops extends to consumers who want to combine work and pleasure. The Windows 10 Pro Galaxy TabPro S SM-W703 12″ Touchscreen 2 in 1 Notebook with an Intel Core M Dual-core (2 Core) 2.20 GHz, 4GB RAM, 128GB SSD, an ultra sharp 2160 x 1440 3:2 Display and over 10 Hour Battery Run Time. Samsung phone owners will appreciate the special connection of the TabPro S via Samsung Flow, which let's users continue a task between devices, create task lists between devices or use their Samsung phone's fingerprint scanner to unlock their TabPro S. The 2.5 hour Fast Charge battery is handy with a multi purpose charger that can even detect and charge any phone. The Intel Core M processor is plenty fast – it ran a 30,000 row monte carlo black scholes option pricing Excel simulation, which is an indication of a processors raw processing ability and it was only 6 seconds slower in this blog's computer group, 8.5 seconds being the fastest. If that bores you, how about streaming Xbox One games wherever your TabPro S goes?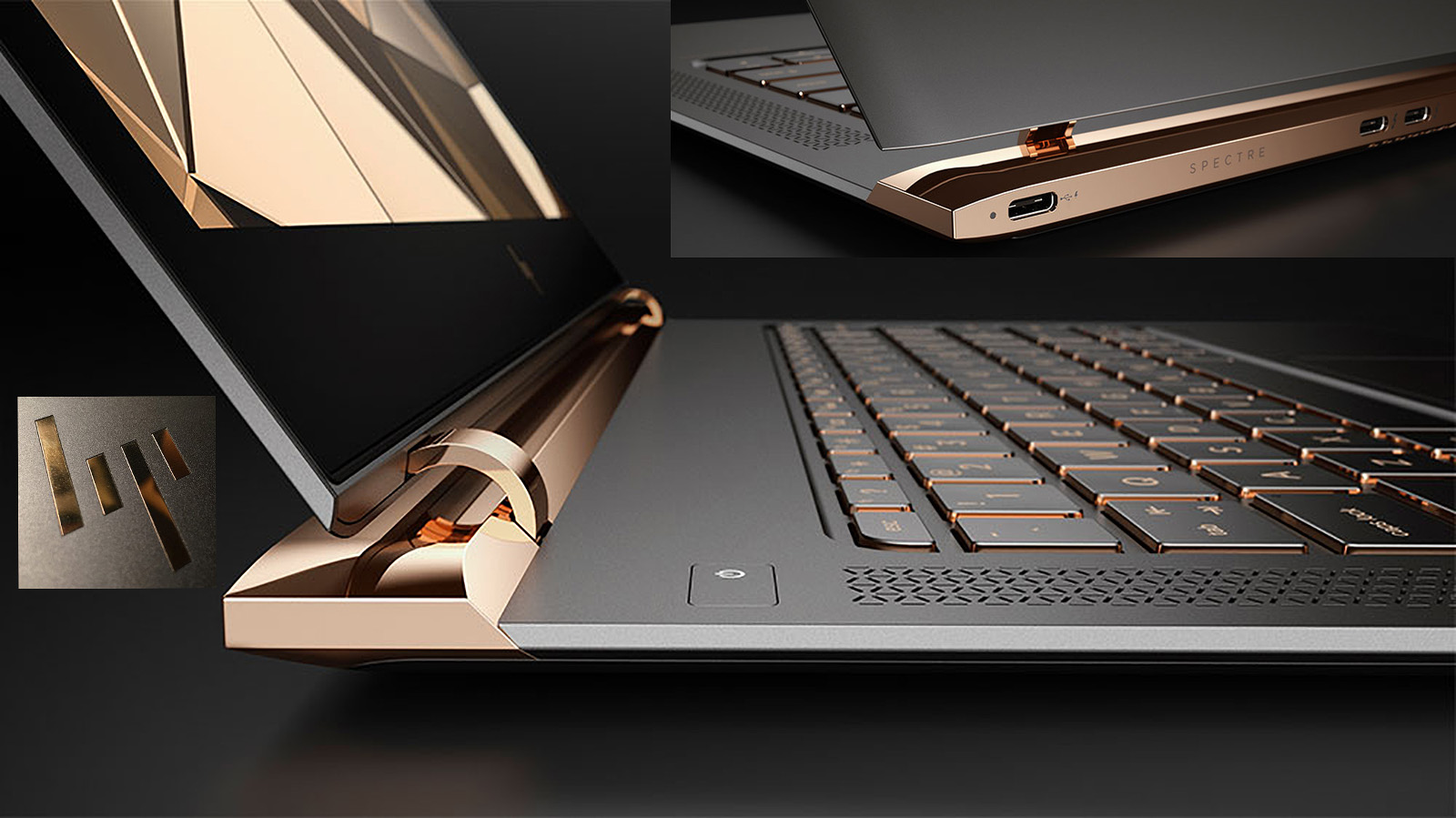 The HP Spectre intro reads like this: "This is design and technology taken to a whole new level. Artisan materials and striking craftsmanship create an experience unlike anything else. With a breathtaking composition that's 10.4mm thin and full Intel® Core™ i5 or i7 power the world's most luxurious laptop is completely irresistible." Well for $1,799.99 I am totally capable of resisting this fancy laptop for the deep pockets. With all the thinness, shine and new logo, it's a looker but falls flat on two important usage fronts – only a FullHD resolution screen and it isn't even a touchscreen. I thought you should know in case you want something out of the ordinary on your gift list.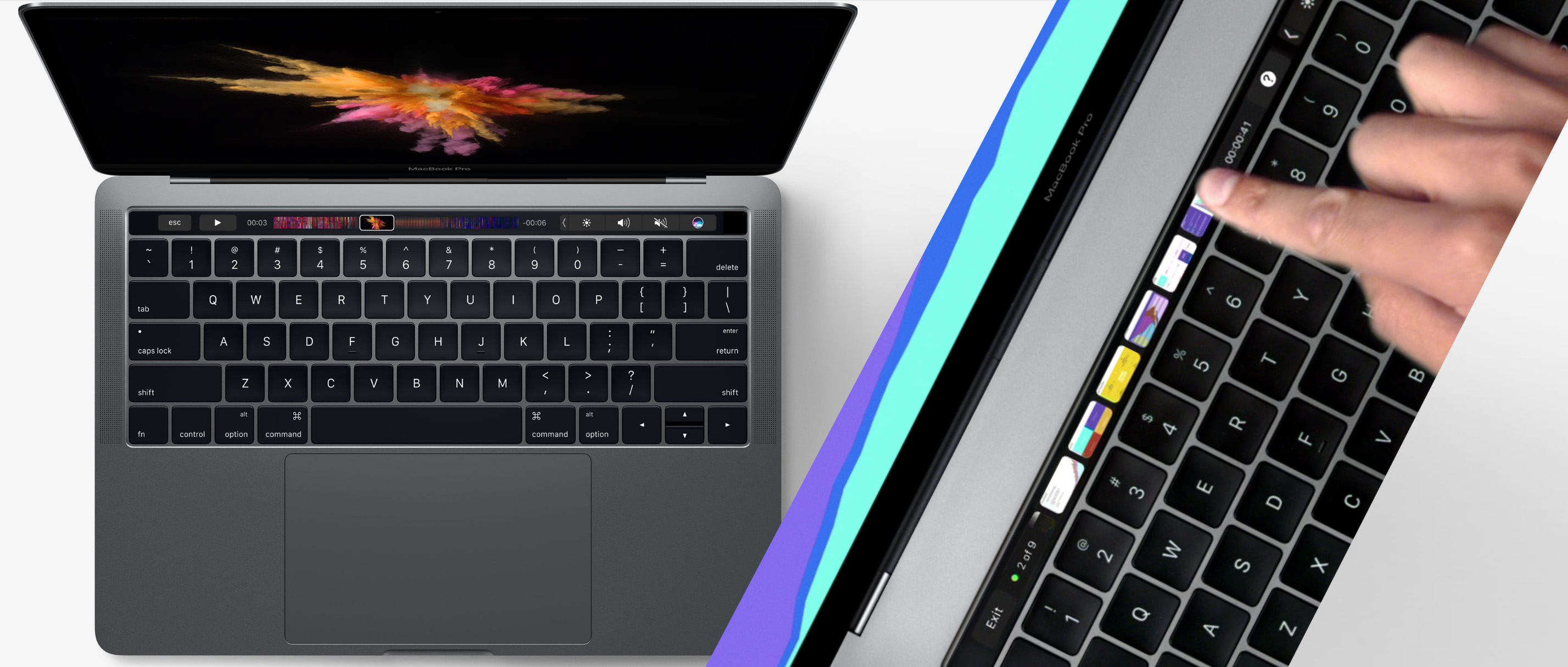 Mac lovers are still drooling over the launch of the new Apple MacBook Pro. Am incredible laptop that spares nothing to power compute on Retina screens as sharp as the best iPhones and a Force-Touch trackpad that comes alive with haptic feedback. 130 per cent faster graphics, 67 per cent brighter display and up to 17 per cent thinner.   It features an innovative touch bar, above the keyboard that kind of behaves like any taskbar, only on steroids with infinite capabilities. It comes in 13 and 15-inch screen sizes starting at $1,899 and $2,999 respectively.

Coming back to earth, the MacBook Air 13-inch LED widescreen display with Intel processors similar to Windows laptops in this blog, outperform competitors with 12 hours battery life, lightness and oh, so thin. Like every Mac it comes with true and tried Photos, iMovie, GarageBand, Pages, Numbers and Keynote. It still feels like yesterday when I was feet away from Steve Jobs sliding the first Air out of a manila file envelope in San Francisco…in 2008!