---
IFA Berlin 2015, one of the largest annual global tech shows, is again the launch base for the world's coolest technologies.
Although IFA covers a broad spectrum of technologies and trends at home, work and play, the first two days are particularly exciting as global tech giants announce their newest technologies.
One hot item showing at IFA, are smart watches, with some 40 million to be sold this year. Half of that is expected to be Apple Watches. That still pales in comparison with the 1.5 billion smartphones that will ship this year.
But are we really there yet with smartwatches? Sure, they are cool to have, I like them for quickly glancing at my most recent notifications, weather checks and quick alarm settings.
With the exception of few smart watches like Samsung's just announced Gear S2 with an option to work anywhere when away from its smartphone partner, using its own Sim card, most smart watches are not smart, but extensions of your Bluetooth connected smart phone.
According to recent IFA studies, wearables will really take off as a business model when they can share your personal goings on, especially medical monitoring. But for most of us on-the-go users, and there are many, the practical smart watch applications are several years away. And they are exciting.
Think of your next smart watch replacing your remote control for home heating and cooling, lighting, kitchen appliances, door and cars keys as well as your wallet.
Still aways, but some of the new smart watches announced at IFA have the wireless capability to run smarter than current watches, but we have to wait for industry acceptance and hardware implementations.
Having said that, the new crop of smart watches
---
at IFA have new innovative features and are worth looking at, if you have several hundred bucks to spare.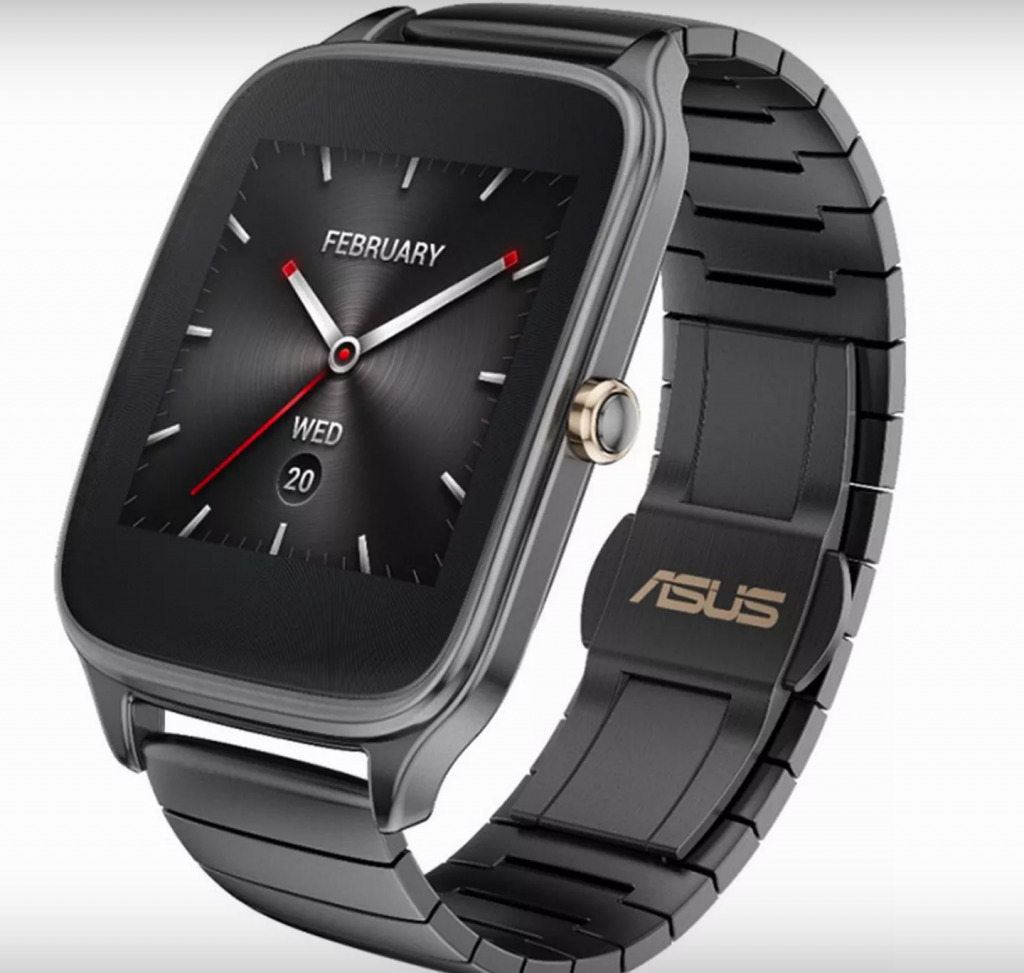 -ASUS ZenWatch 2 personalized wearable device powered by Android Wear features tier-one craftsmanship. It's available in two sizes and three case colors, with 18 different strap material and color combinations, ZenWatch 2 comes with 50 professionally-designed and instantly-changeable watch faces, along with a FaceDesigner app that lets wearers design their own. The ZenWatch 2 now includes a metal watch crown, enhancing the user experience by a providing a new way to interact with the watch. It also comes with an all-new magnetic charger which can charge ZenWatch 2's battery to 50% capacity in just 36 minutes.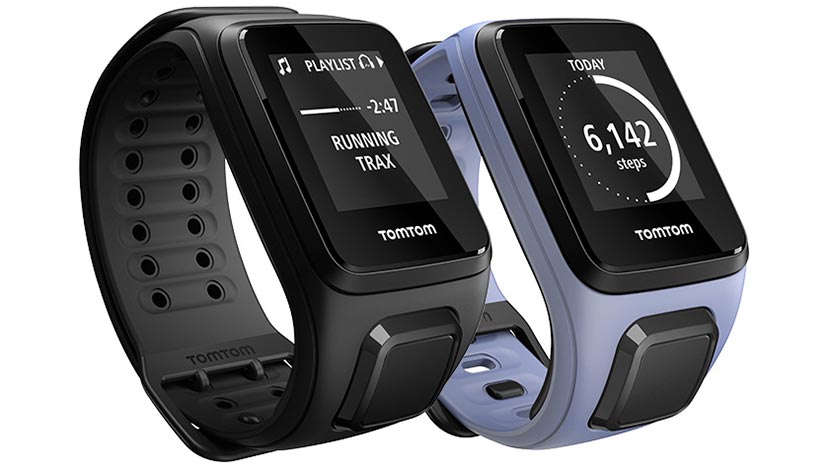 -TomTom announced the Spark GPS Fitness Watch, the first fitness watch from TomTom to integrate a music player and Bluetooth connectivity. Designed for all fitness enthusiasts, from the casual to the committed and the ability to store up to 500 songs, users can now listen to their favorite playlists while tracking their steps, miles, and calories burned and monitor their heart rate. That beats carrying smartphones around. Why?
The Spark GPS does more: Sleep Tracking, 24/7 Activity Tracking, Voice Coach that spurs you on, Built-in continuous Heart Rate Monitor, Multi Heart Rate Training Zones and Multisport Switch Mode. Available in Canada in November.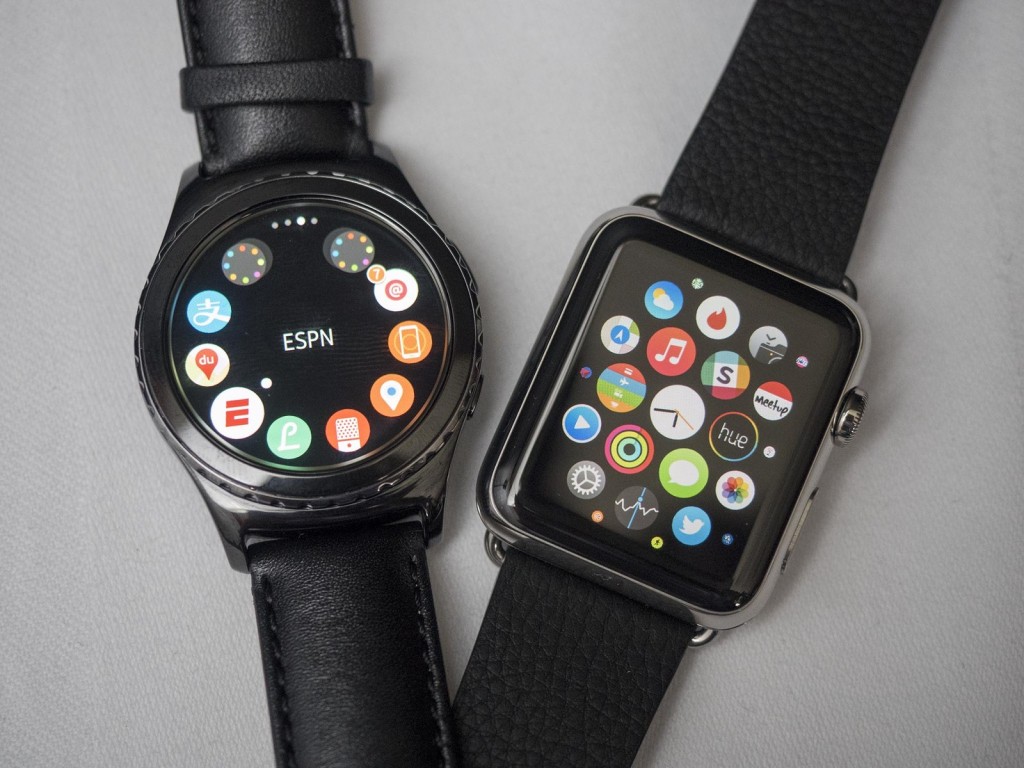 -Samsung launced its much anticipated Gear S2 in a circular design with an intuitive, custom UX and new advanced features. The Gear S2's unique rotating bezel, along with the Home and Back buttons, give users a quicker and more precise response.
Introduced in two different options – the Gear S2 (and the Gear S2 classic, not available in Cabada) – Samsung designed the Gear S2 to appeal to two distinct consumer preferences. The Gear S2 classic is made for users who prefer a more timeless watch design, offering an elegant Black finish with a matching genuine leather
band. The Gear S2 is ideal for those who are on-the-go and have an admiration for minimal and
modern design. 11.4-millimeter thin, the Samsung Gear S2 features a 1.2-inch circular 302 ppi screen 360 x 360 resolution. The applications on the Gear S2 run on Samdung's Tizen OS and an optimized dual core processor.
Like in other watches today, users can stay connected with at-a-glance notifications to check calendars, e-mails, news and can even send important texts directly from their wrist.
I like this part. Users can choose the Gear S2 with 3G connectivity
which incorporates SIM with voice capability, to perform quick functions without being closely tethered to their phone. Your smart phone's phone can forward to youGear S2 where ever you are.
It has new fitness functions and the 24-hour activity log lets users view daily activity progress and patterns at a glance.
The Gear S2 comes with NFC technology enabling mobile payments without the need for a wallet. Samsung is working with a wide selection of partners across different industries to expand the usability of wearables and streamline consumers' mobile lives in a variety of ways, including smart car keys, residential room keys, and remote controls to manage a connected home.
All of these connected features will be supported by a battery that can last up to 2-3 days. The Samsung Gear S2 comes with a wireless charging dock right out of the box.
Let's see if Samsung can muster enough 3rd party app developers for its own Tizen OS the smart watch runs on.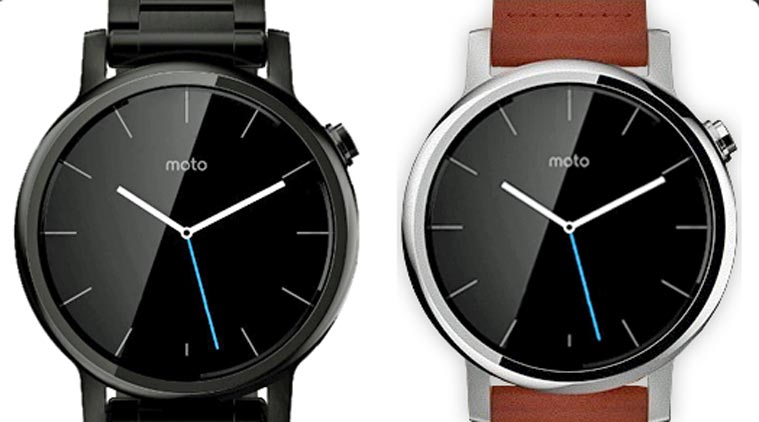 -Motorola's popular Android Wear Moto 360 comes in 46mm and 42mm sizes. It features thin bezels and a unique way take advantage of every square millimeter of its bright circular display. Its  'Quick Release Bands' similar to that of the Apple Watch, allows you to swap bands on the fly. Like all watches here, it runs on Android and has GPS, which few smart watches have.
-The Huawei Watch is designed "first and foremost as a watch" with a round face, standard lugs, a 42mm diameter, and a physical crown mounted in the traditional "2 o'clock" position. It has scratch resistant, double layer sapphire crystal and 316L cold-forged stainless steel for a premium look factour. It features two days of battery life with regular use, and charges to full in 75 minutes. Its 1.4-inch AMOLED screen, 400 x 400  and 286ppi pixel density impress. Its Wi-Fi and Bluetooth capable which enables you to receive notifications when past the Bluetooth range, which is smartly unique for a smart phone.
check  out my GlobalTV Sunday Morning  News segment and blog