Today's worldwide launch of Microsoft's Office 2016 has something for everyone, from consumers to enterprise – and for a good deal.
That's because the from-the-ground-up re-worked Office suite will be affordable as a free upgrade to current subscription-based Office 365 users. Office 365 is starting to populate beyond students and consumers. Small businesses find the subscription model cheaper and more hassle-free to administrate compared to the traditional fully paid-for client version. Office 365 Home only costs $99.99 a year and can be used in up to five large and small devices.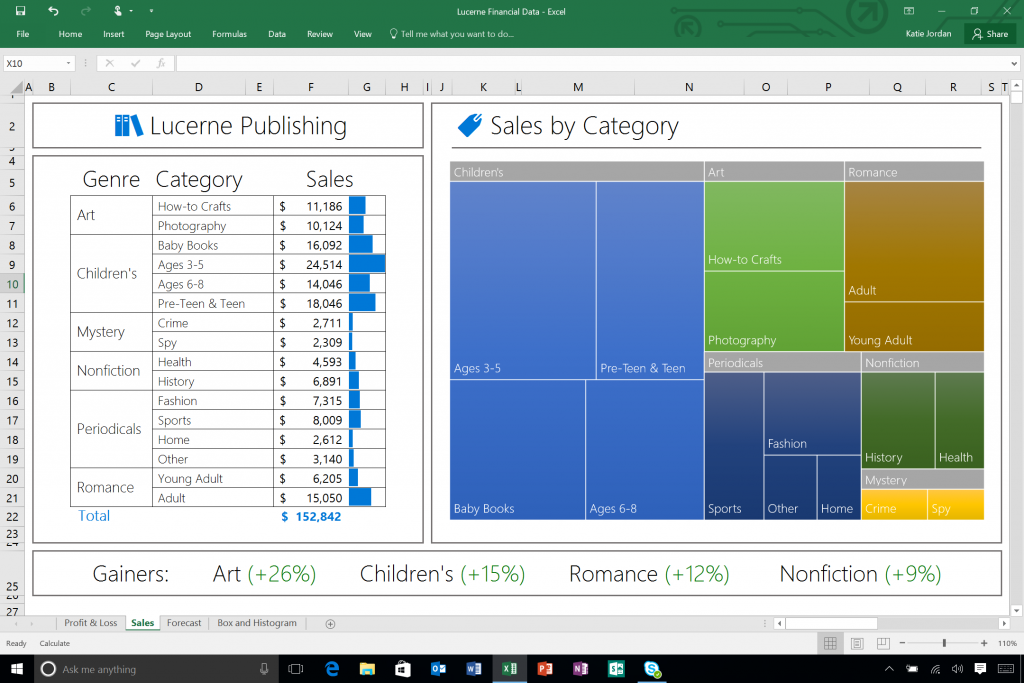 Microsoft likens Office 2016 like a breath of fresh air with mobile and cloud in mind. Different iterations of the new Office 2016 will run on desktop Macs and Windows, iPads, iPhones and Android smartphones and tablets, the latter being free. Office 365 users can use the new Office 2016 on up to five devices with cloud access to between them. It will also help groups of workers collaborate on projects.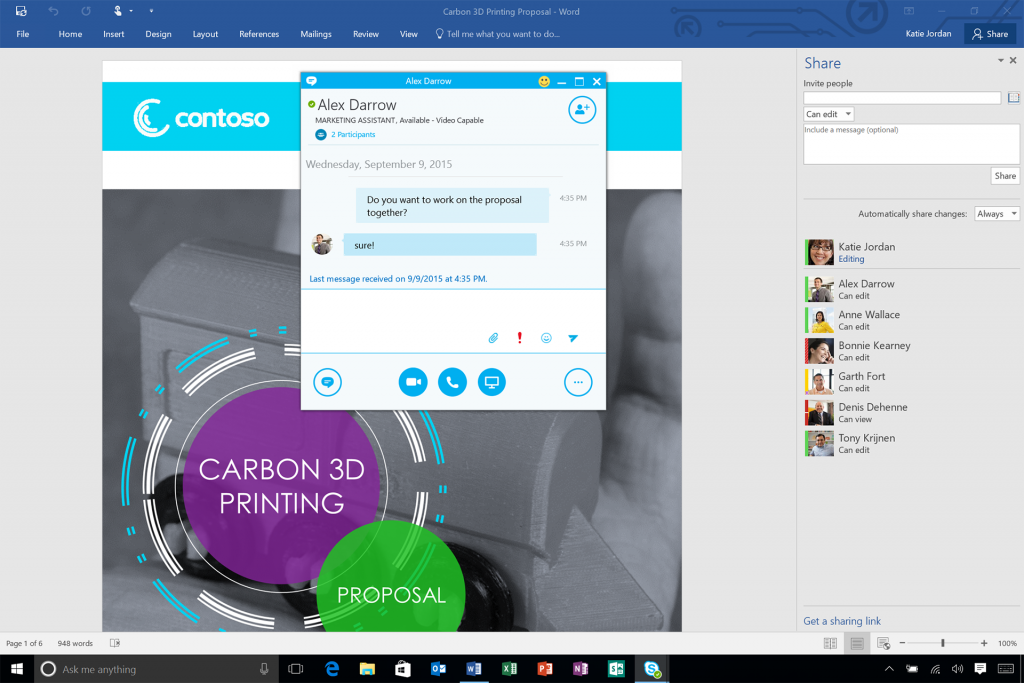 "The way people work has changed dramatically, and that's why Microsoft is focused on reinventing productivity and business processes for the mobile-first, cloud-first world," said Satya Nadella, chief executive officer of Microsoft. "These latest innovations take another big step forward in transforming Office from familiar set of individual productivity apps to a connected set of apps and service designed for modern working, collaboration and teamwork."
Check Satya's writings on the Official Microsoft Blog. Kirk Koenigsbauer, corporate vice president for the Office Client Applications and Services team, have provided more insights about Office 2016 on the Office Blog.
Office 2016 includes big hitters Word, PowerPoint, Excel, Outlook, OneNote, Project, Visio and Access. Office 365 subscribers will get always-up-to-date, fully installed apps for use across their devices, with continually evolving consumer and commercial services.  OneDrive online storage, Skype for Business, Delve, Yammer and enterprise-grade security features are some.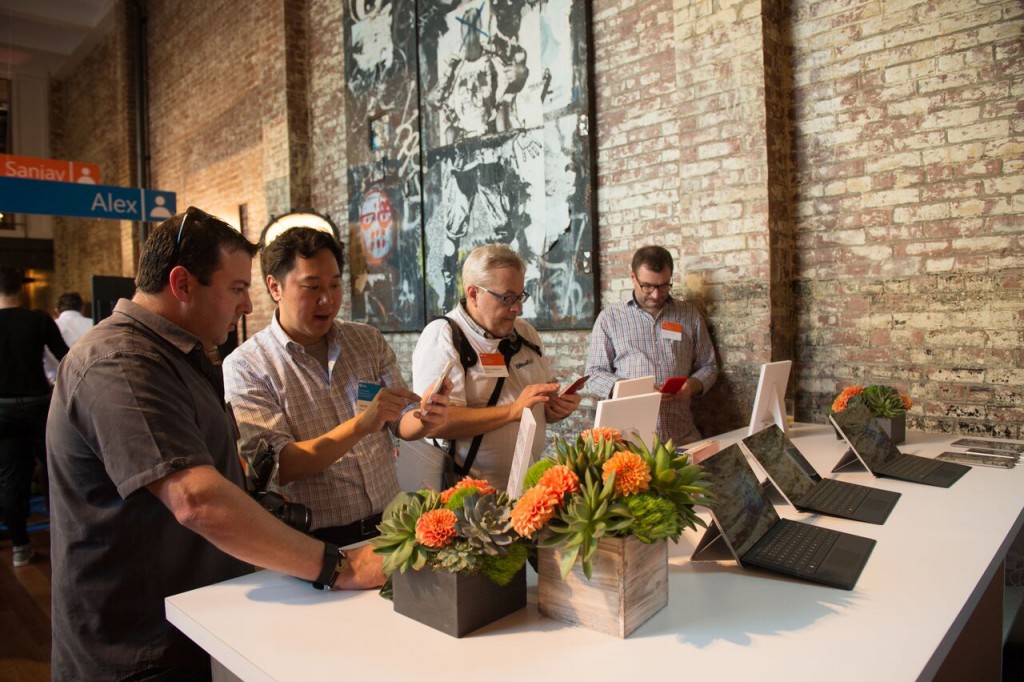 Despite Office 2016 multi OS platform abilities, Microsoft understandably pushes Office and Windows 10 as the most complete solution. Windows Hello for example, logs you into Windows and Office 365 in one simple step, while Office Mobile apps on Windows 10 work with Continuum which formats your workspace for best viewing on different device screens.  Microsoft's Windows Cortana speech assistant connects with Office 365 to help for meeting preparations and more.  Outlook integration is coming in November.
At a recent Office 2016 pre-launch event in New York, I found these new little gems just as exciting:
The new Sway easily creates shareable, interactive stories for work, school and home that look great from any screen, online too. Available on Windows 10, iOS and Web. Check out this Office 2016 product guide using Sway.
Wunderlist collects ideas, things to do and places to see. Available on iOS, Android, PC, Mac and Web.
Sunrise is a refreshing calendar app for Exchange, Google and iCloud. Available on iOS and Android.
Office Lens digitizes documents, business cards, whiteboard notes, receipts or sticky notes. Your iOS, Android camera devices become scanners. Also for PC, Mac and Web.
Here are some examples for mobile-first, cloud-first teamwork built in Office 2016:
Co-authoringis now provided in Word, PowerPoint and OneNote desktop software. This includes real-time typing in Word that lets you see others' edits as they make them, providing you both have the newest Office 2016.
Skype in-app integration across the Office Online and rich client apps allows you to IM, screen share, talk or video chat right in your docs.
Office 365 Groups are now an integrated part of the Outlook 2016 client app and available on your favorite mobile device through the Outlook Groups app.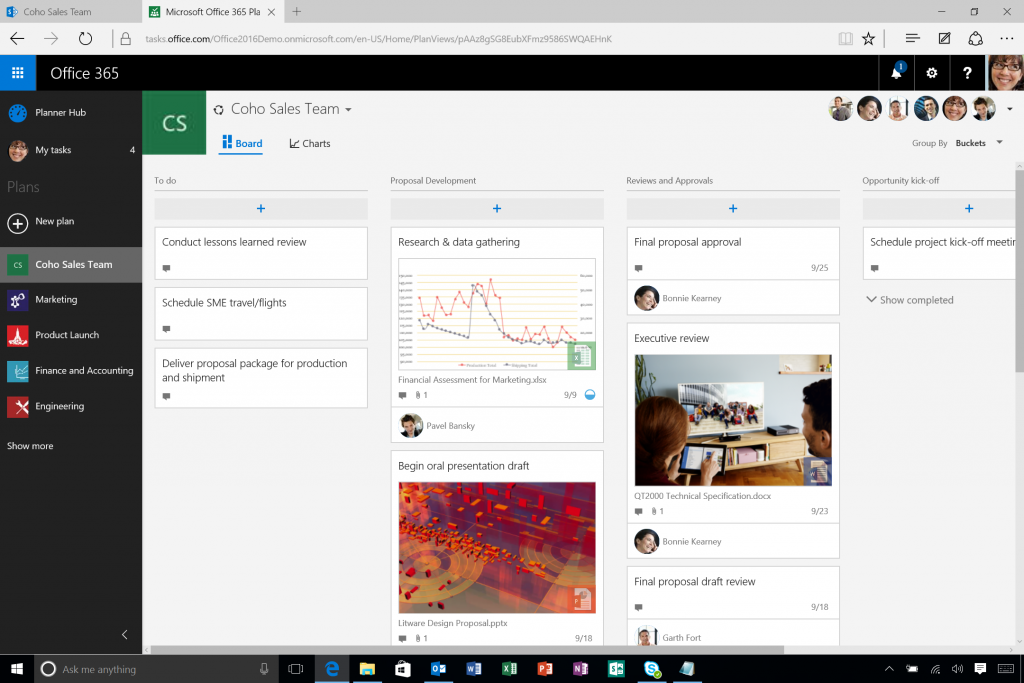 Office 2016 has built-in intelligence.
In Outlook 2016 for example, your email is prioritized based on your working relationship with senders. This helps never missing important emails. Low priority mail can be set aside. Everyone on the To: line has the right access to documents with cloud-based attachments.
Tell Me helps you quickly find the right Office feature or command but getting you right to it, cutting the sometimes hard-to-get-to ribbon bars.
The most recently used documents list allows you to pick up right where you left off, even when travelling with other devices, whether you are working in Office Online, in the Office Mobile apps or in the Office 2016 desktop apps.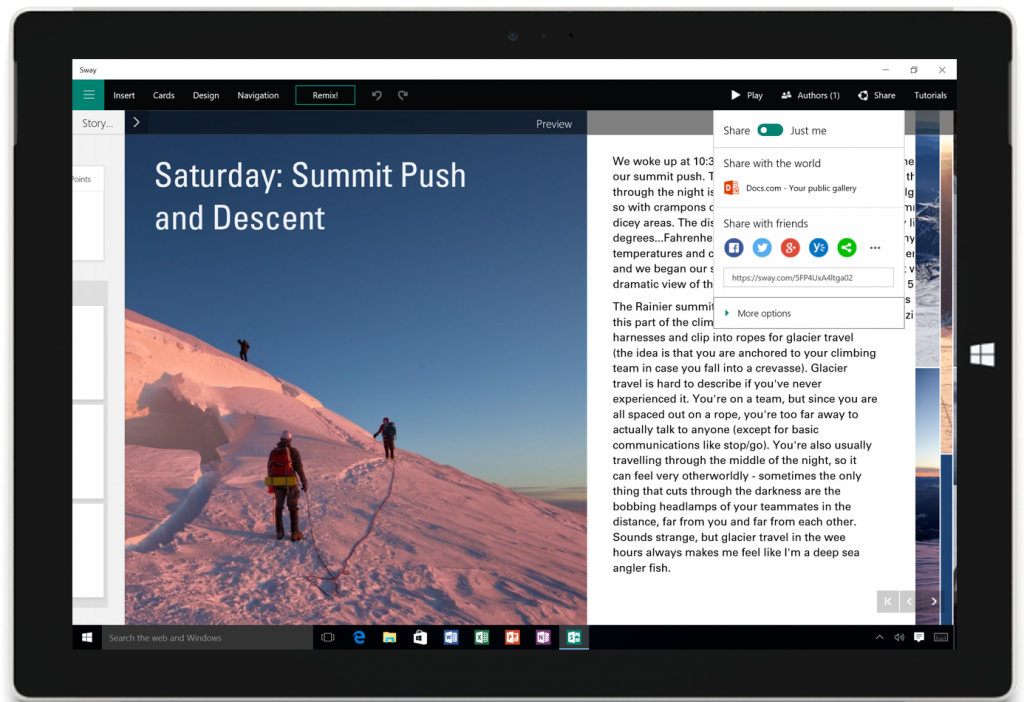 Office 2016 apps with Office 365 have new capabilities for better enterprise security and protection with more to come in the next several months.
Built-in Data Loss Prevention across Word, PowerPoint, Excel and Outlook, reduces the risk of leaking sensitive data, giving IT administrators tools to manage content authoring and document sharing policies.​
Multi-factor Authentication ensures secured access to content when you're away from the corporate network.
Enterprise Data Protection will be available for the Office Mobile apps for Windows 10 later this year and for the desktop apps early next year, enabling secured content sharing within corporate boundaries.
To Come:
Office 365 Planner helps teams organize their work, with the ability to create new plans, organize and assign tasks, set due dates and update status with visual dashboards and email notifications. Planner will be available in preview to Office 365 First Release customers next quarter.
Significant new updates to OneDrive for Business are coming later this month, including a new sync client for Windows and Mac, which will deliver enhanced sync reliability. Updates also include increased file size and volume limits per user, a new user interface in the browser, mobile enhancements, and new IT and developer features.
Unveiled earlier this year, GigJam is available today in private preview, and will become part of Office 365 in 2016. GigJam is an unprecedented new way for teams to accomplish tasks and transform business processes by breaking down the barriers between devices, apps and people.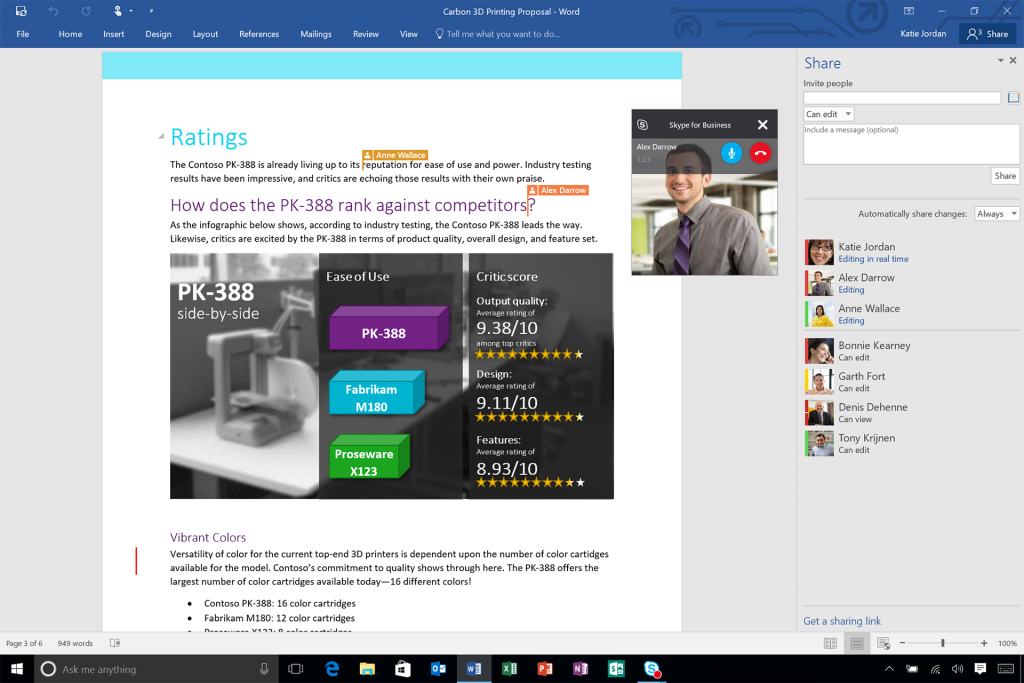 Office 2016 apps are available in 40 languages and require Windows 7 or later. Starting today, Office 365 subscribers can choose to download the new Office 2016 apps as part of their subscription. Automatic updates will begin rolling out to consumer and small business subscribers next month, and to commercial customers early next year. Office 2016 is also available today as a one-time purchase for both PCs and Macs.
Customers can visit one of the more than 110 Microsoft Stores in the U.S., Canada and Puerto Rico to discover and purchase the new Office. While there, they can participate in a free, one-hour Office 2016 workshop and visit the in-store Answer Desk, a one-stop shop for your Office needs.
More information is available at www.Office365.com