NEW PHONES ARRIVE FOR NEWCOMERS AND HARDCORE BUSINESS
Motorola continues its production in high gear with a flurry of new affordable phones over the past year. It heats up the competition in affordable phones you can buy outright with no plan.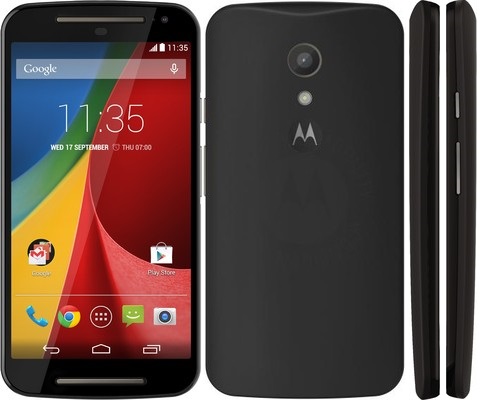 The LTE-capable Moto G features IPX7-rated protection and scratch resistant Corning Gorilla Glass for the 5" HD display. Its water proof in up to 3 feet of water—for up to 30 minutes. It has an all-day battery and the 13 megapixel camera can turn on with the flip of your wrist. The 5" HD display and Quad Core processor to keep up with today's mobile demands. It feels nice to hold with careful edge wedging and a non-slip front surface. The Moto G is available in more than 60 countries throughout North America, Latin America, Europe and Asia Pacific. In Canada it's available for as low as $200 outright or free with a two year plan at TELUS, Bell Mobility, Koodo, or Virgin Mobile and soon at Wind Mobile.
My advice on such an affordable phone? Buy it outright, it will cost you a lot more to get "free" on a two-year  plan.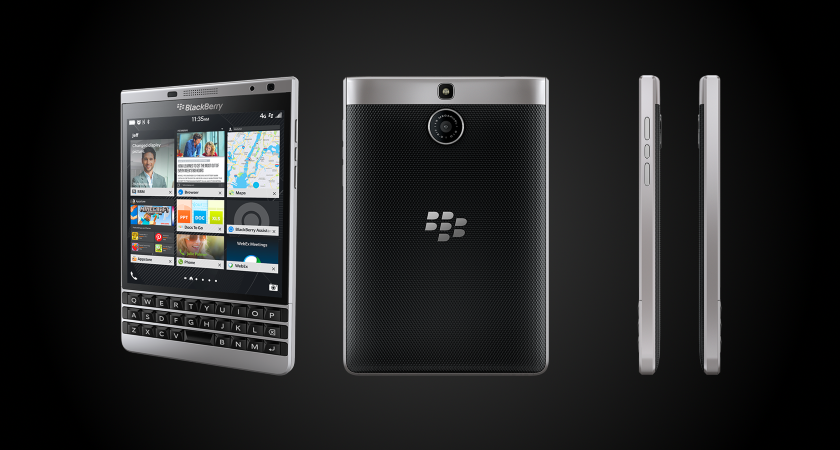 The newly re-designed Its 30 hour battery BlackBerry Passport Silver Edition features rounded corners (similar to the special AT&T model) but keeps its over-all passport size and unique square ultra-sharp screen. Its screen real-estate is ideal for office apps like Excel. It has a stainless steel frame and the traditional QWERTY keypad with part of the lower screen taking on extra touch keyboard duty when called for. Loaded with the BlackBerry 10.3.2 operating system, it includes new features like the BlackBerry Assistant, BlackBerry Blend (for syncing on Windows and Apple devices) and the Amazon Appstore. The BlackBerry Passport Silver Edition is available at ShopBlackBerry.com in North America $549 USD. For a limited time, purchase a BlackBerry Passport Silver Edition through ShopBlackBerry and get over $130 USD worth of accessories with your purchase. Get a behind-the-scenes look on how the BlackBerry Passport Silver Edition was made click here
WHAT'S COMING UP THIS MONTH
Samsung's anticipated launch of its "other" signature phone, the Note 5, was moved up to this Thursday in New York to pre-empt Apple's expected 6s/6S Pro launch in September. The Note 5 is rumoured to feature Samsung's own 64-bit octa-core processor and 4GB of RAM, up from 3GB RAM all other phones have (except the Asus Zenfone 2 launched earlier this year). If that's the case the Note 5 should fly. But the also rumoured fixed storage memory with no micro-SD support would be a bummer, especially for the stylus equipped Note 5, a workhorse of a phone. The Note 4 might still remain the ultimate do-it-all mobile device with removable battery and micro-SD support.
The Moto X Play, about $400 outright, will feature a 48 hour battery and similar water repellant design to the Moto G. Its optional TurboPower4 charger will give you 8 hours of usage with a 15 minute charge. It will have a 5.5" display and feature a 21 megapixel camera. Gotta check that one out.
Keep an eye on my Global TV Tech Talk and Globalnews blog at: