The next time you buy a Ford you may have a MoDe:Flex E-Bike option to take along in the trunk of your new car.
Welcome to Ford 2.0 where not everyone has to own a car. The car maker is cognisant about how its core product will fit in emerging lifestyles, especially in megacities – huge built-up urban areas where the  traditional car ownership model is changing.
At the recent Further with Ford 2015 event in San Francisco, Ford didn't talk much about new car models. Instead, it was about mobility in growing congested environments, where public transportation, walking, biking and off course the occasional need for a car (hopefully a Ford) all come into play.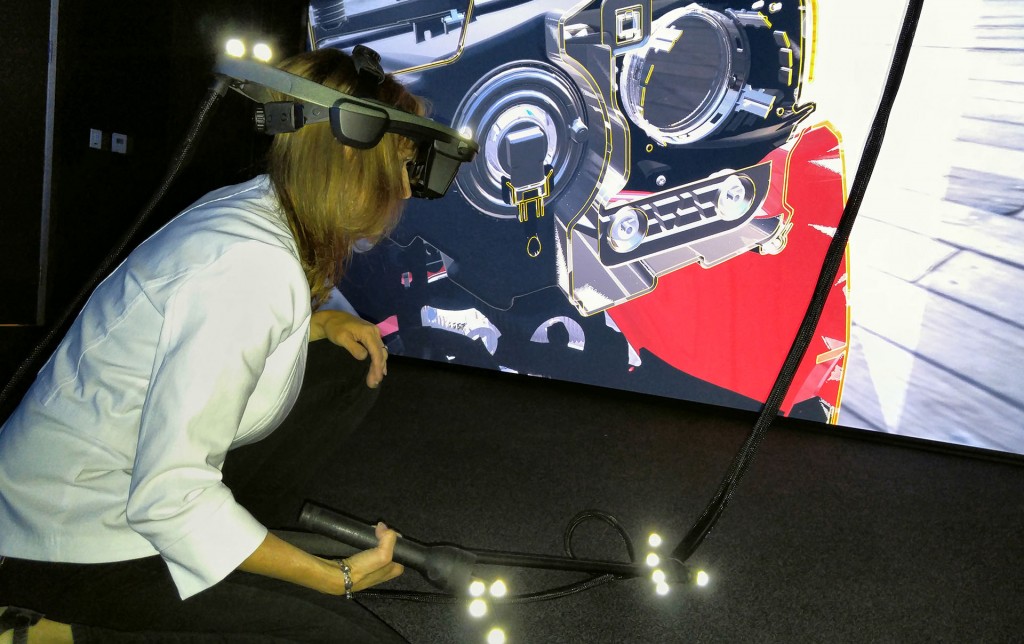 Ford showed its Silicon Valley Research and Innovation Centre in Palo Alto CA where virtual environments, commonality between cars and bikes, farm produce used in car parts and peer-to-peer car sharing were shown to hundreds of invited global-wide reporters.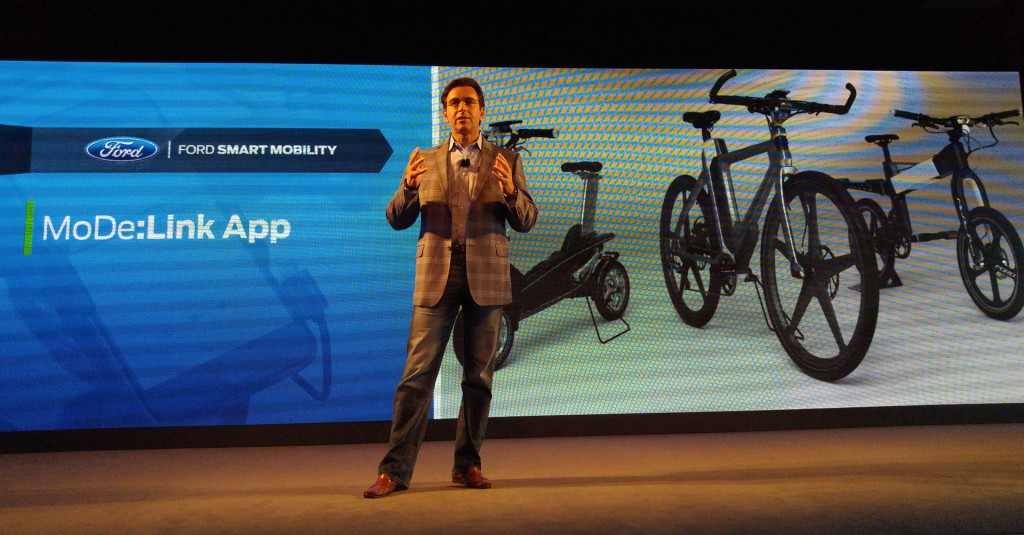 Ford CEO and President Mark Fields set the tone on Ford's smart mobility goals with innovative ideas."We view ourselves as an automotive company and a mobility company" said Fields. He shared Ford's flexible use and ownership of cars and multi-modal urban mobility solutions.
Here are examples of Ford's mobility drive (No experiments in Canada announced)
Peer-to-Peer car-sharing Pilot – Ford Motor Credit Company teamed with Getaround in the U.S. and easyCar Club in London on its announced peer-to-peer car-sharing pilot.  Fields said it will start with 14,000 customers in six cities in the US and 12,000 customers in London. "In many cities driving your personal car from home to work simply doesn't work for people. The solutions to urban transportation, gridlock, to parking and those air quality challenges has to be multi-modem," said Fields. Customers can rent Ford Credit-financed vehicles to pre-screened clients.
GoDrive – started as one of the initial 25 global experiments. It is an on-demand car sharing pilot – starts in London; pay-as-you-go approach offers one-way trips with guaranteed parking. Through the pilot, Ford hopes to understand how car-sharing can support existing modes of transportation and give people more choices for getting around growing cities.
Expanded multimodal mobility experimentation – introducing a new electric bike concept, MoDe:Flex, and an extension of the MoDe:Link smartphone app, Ford plans to integrate bikes, cars and public transportation for getting to places seamlessly. Commuters for example would use the MoDe:Link app to figure out a trip using a peer-to-peer car, then continue the trip on a public bus or train taking their MoDe:Flex E-Bike along to reach their final destination.
The MoDe-link app, which provides real-time information on weather, congestion, parking costs and public transportation schedules also provides "eye-free" navigation where for example, the lights on either handle cars flash signalling an upcoming turn.
Parking Spotter – research stage – capitalizes on the connected car concept and uses the sensors in the car to identify open parking spots in real time. Ford research shows up to half an hour is wasted trying to find a parking spot in large cities.
Remote Repositioning Project – a proof-of-concept initiative (similar to hands free driving but in a controlled environment)  conducted by Ford and Georgia Tech to test the viability of repositioning a small vehicle – in this case a golf cart – using cameras, a server and a remotely controlled driving function.
GUEST SPEAKERS
Ford's guest speakers were popular ranging from technology gurus to famous entrepreneurs and drivers behind successful brands. Here's some interesting quotes: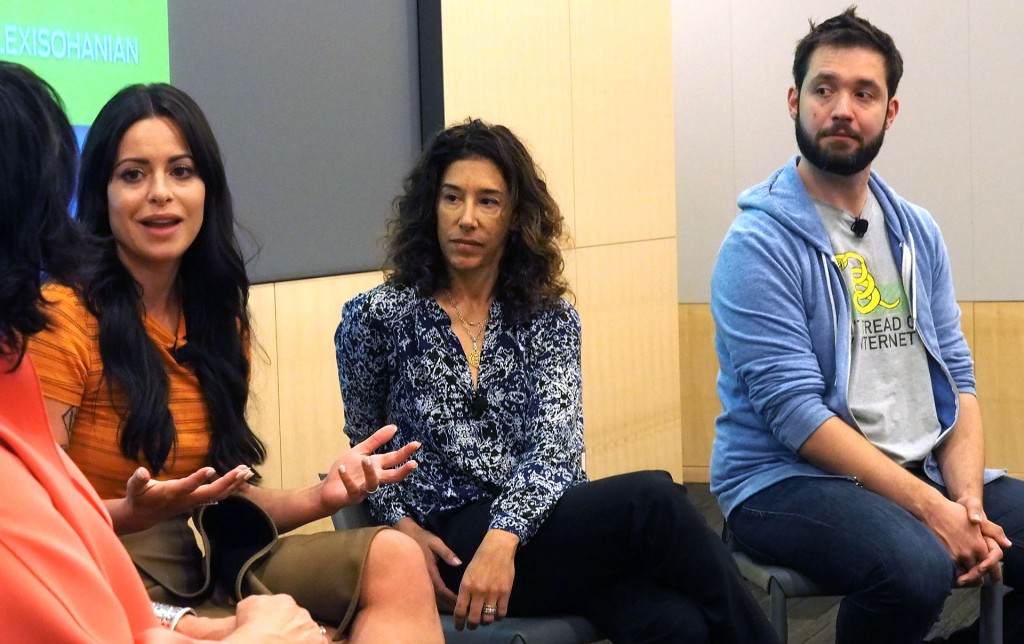 Susan Paley, former CEO of the hugely successful Beats by Dre
"What is often overlooked in marketing is the relentless focus on textbook execution. We spent more money than anything else on the packaging…Beats was a gift that you gave to yourself or you gave to someone else."
"A successful brand lets individuals participate expressing their individuality, 'I can be a rebel, I can be unique, I can be fierce'.  Everyone expressing themselves as a part of a larger collective…you know you are successful when people start tattooing your brand on their body."
Alexis Ohanian, co-founder of Reddit the online platform of more than 10,000 communities expressing themselves and setting the tone and opinion on online conversations everywhere.
"This Y generation (those born just before 2000) has grown up to be skeptical of today's institutions of power. The reality of the online world we live in today is that a cute cat photo captured by a 12 year old can capture more attention than a big news story."
Sophia Amoruso, founder and creative director of online retail store Nasty Gal
-"My early mistakes intent on living a life of anarchy, including getting caught shoplifting (and let go) made me realize that living free is not living free."
Her destiny in online fashion retailing started out of boredom during a short stint as a security guard at an art school. She picked up a copy of Starting an eBay Business for Dummies.  That lead to her starting  an eBay store re-selling vintage clothing. Today Nasty Gal has over 500,000 clients from 60 countries. "The Internet has created a new type of resourcefulness," said Amoruso. Indeed it has.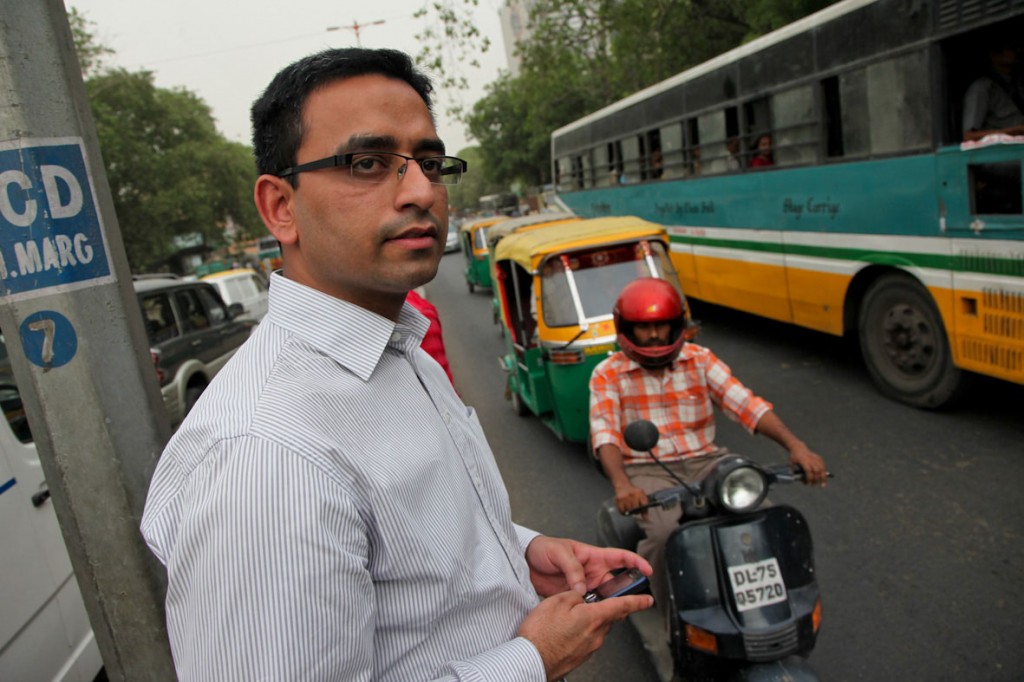 Tewari Piyush, Founder, CEO SaveLIFE Foundation
What an eye opener! The SaveLIFE Foundation, is a nonprofit, nongovernmental organization committed to improving road safety in India.  It provides emergency response, in most cases car accidents, with trained volunteers – connected through a mobile app – who come to the aid of injured people before formal care is available.
"By the end of today 380 people will die in road crashes in India," said Piyush whose SaveLIFE Foundation has trained thousands of police and nominated ordinary citizens to be first responders in accidents, including getting the injured to the hospital.
"One half million lives will be saved in the next decade," said Piyush whose prior job was partner and managing director at a U.S.-based private equity fund. Talk about an amazing job change!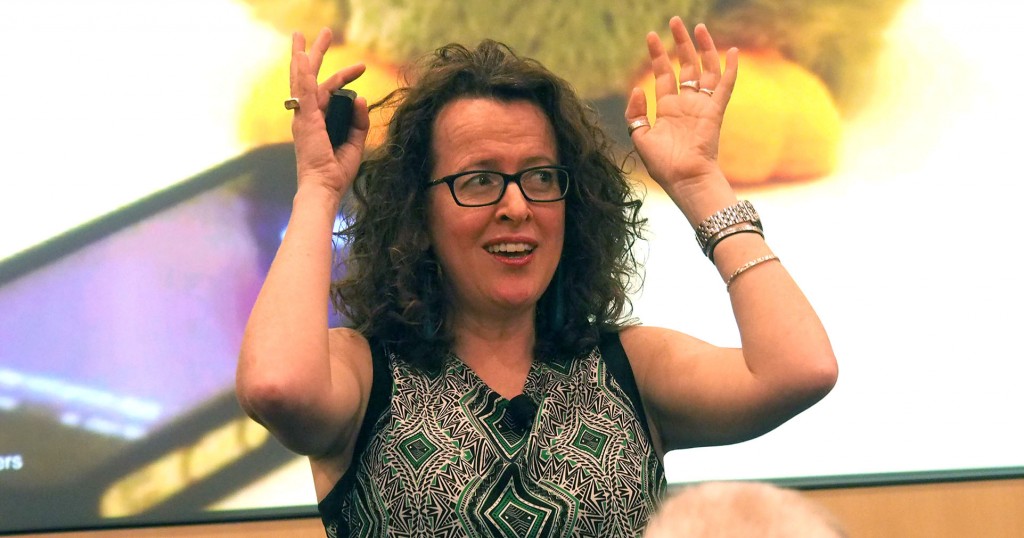 Bell Genevieve Intel Fellow, Vice President Corporate Strategy Intel, managed to entertain and inform commenting on subjects spanning culture and technology. She spoke about automation, an ongoing process in human evolution, but fraught with a sense of doom.
"We have a long standing fascination with unshaped matter and perils and warnings about bringing things to life. Why is it that if we design things that come to life they will hunt us down and kill us?
Here's Ford technology I saw that is working today:
Third generation SYNC3 – Will be available on the 2016 Ford Escape and 2016 Ford Fiesta in Canada later this year (across North America). SYNC3 is a new hardware and software system based on QNX OS (similar to what Blackberry phones run in)  simple and intuitive showing starting with a home screen showing several screen windows at the same time: mapping, entertainment information playing and your connection status. A soft button function tray below below these windows quickly gets you to what you want to do. SYNC3 App Link allows third party apps (android and iOS), like Spotify on your mobile device, to show and function on the SYNC3 screen.
Pro Trailer Assist – Will be available on the 2016 F-150.  An impressive hands-free system, using a special knob the driver turns to automatically accurately back up a trailer.
Enhanced Active Park Assist – Available on the 2015 Ford Edge. A sensor based system which not only allows you to find, align and back into a parallel parking spot, but also get's you out of a tight spot when leaving. It also helps you find and park into vertical parking slots.
Check out this interesting site on Ford trends 2015