Say hello to the Meld and Merge flashy new eBikes from GM's newly named ARĪV line. The launch contributes to General Motors vision of a world with zero emissions and zero congestion.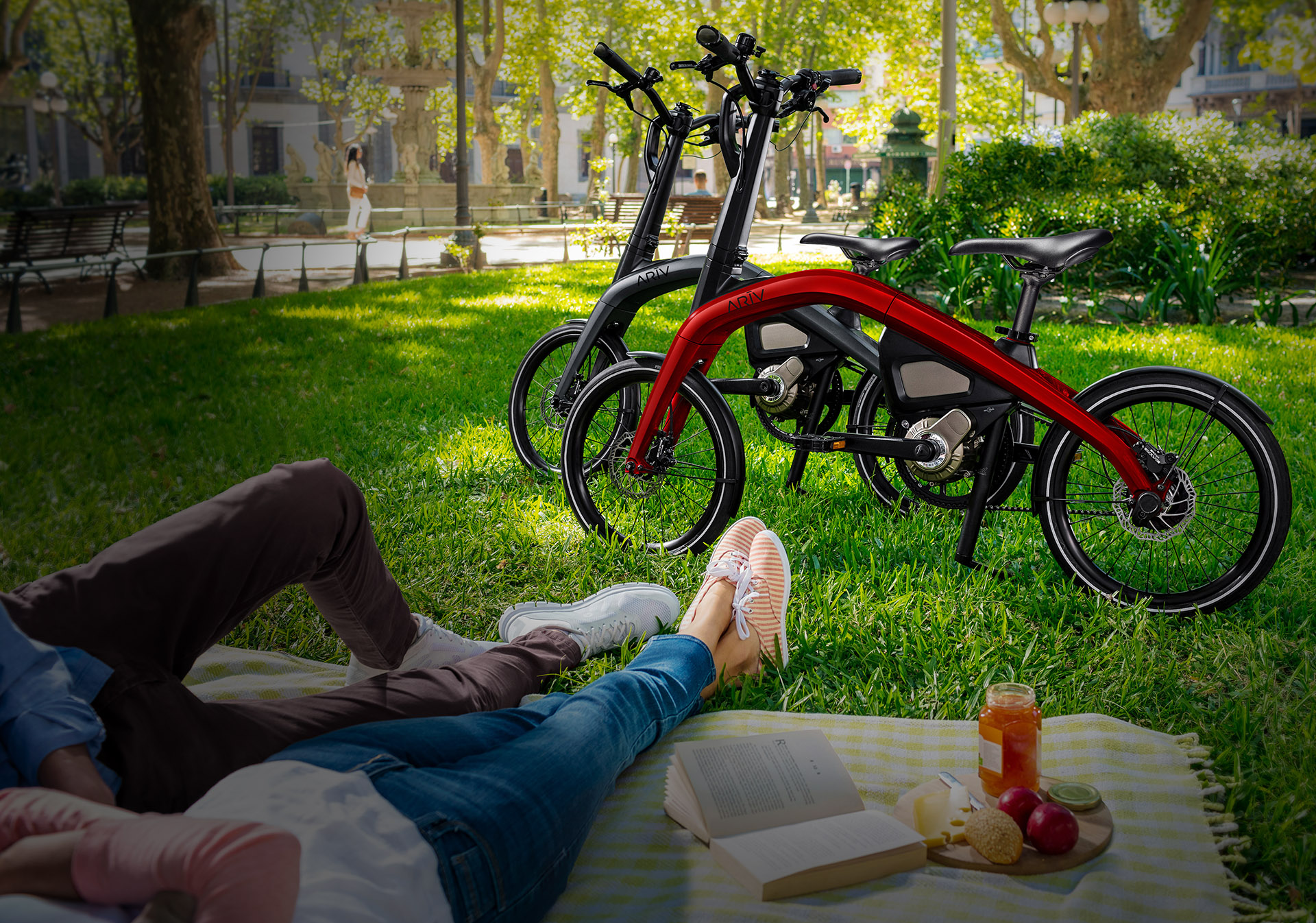 The eBikes, engineered and designed between GM facilities in Canada (the Technical Centre in Oshawa) and the U.S. (a facility out of Michigan) have eye-catching looks and cutting-edge features like:
A proprietary GM motor built from the ground up.The motor delivers top-of-segment power and torque for its size. It also enables speeds up to 25 kph with four levels of pedal-assisted power.
The battery was designed and validated to rigorous testing standards similar to GM's electric vehicles. Riders can charge their ARĪV eBike's battery in approximately 3.5 hours and receive up to 64 kilometers of ride time on a single charge.
The Meld is a compact design while the Merge is foldable design allowing for easy transport.
The ARĪV Merge and Meld come standard with safety components such as integrated, rechargeable front and rear LED safety lights for increased visibility and oversized brake rotors to increase stopping power.
Internal cable routing to yield a modern, uninterrupted design.
Compact design for easier transit and more convenient storage. The ARĪV Merge folds easily, allowing customers to conveniently roll the bike on its two wheels while folded.
Walk mode can also be engaged on the ARĪV Merge and Meld, allowing customers to engage the motor capability to walk the eBikes up steep terrain more easily.
Both ARĪV eBikes connect with the ARĪV eBike app via Bluetooth. The app provides riding metrics such as speed, distance, remaining battery level, motor assist level, distance traveled and more. Additional features are planned for the app including a mode that will use a proprietary algorithm to help riders arrive at their destination sweat-free.
Each ARĪV Merge and Meld comes equipped with a Quad Lock mount, a market-leading system to securely attach a smartphone to the eBike. An integrated USB port allows riders to maintain their phone's charge while on the go.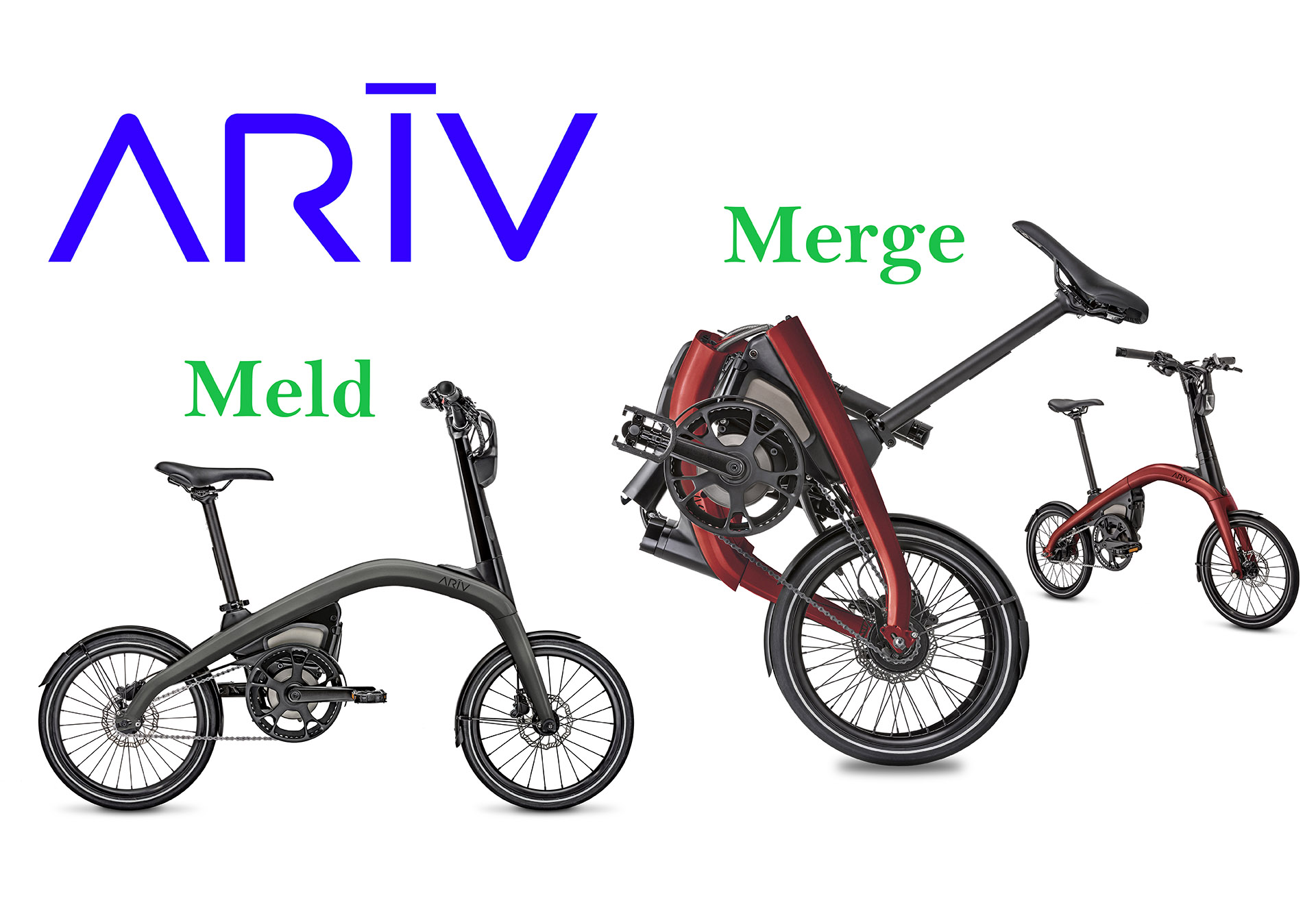 But you can't get them in North America yet. The eBikes will be first available to some of the most popular lithium ion battery-powered eBike markets in the world; Germany (ARĪV Meld is 2.750 € and the ARĪV Merge is 3.350 €), Belgium and the Netherlands ARĪV (Meld is 2.800 € and the ARĪV Merge is 3.400 €, includes sales tax and shipping) Customers in these markets can pre-order an ARIV Merge and Meld eBike www.BikeExchange.com .