CES 2019 has left the building. Before I jump into my annual CES rant I want to share a moment. A tale of two worlds happening at the same right to the closing day.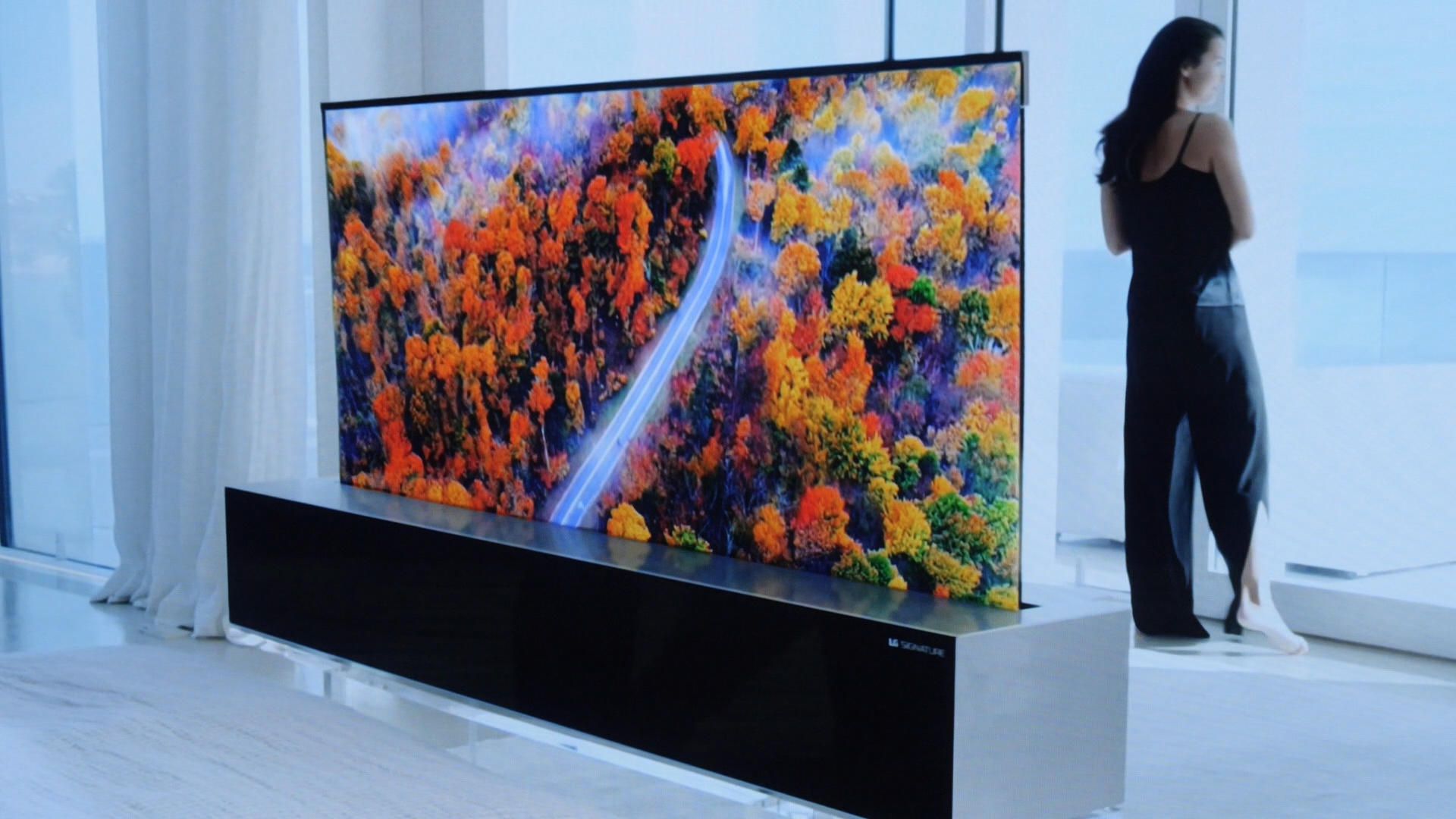 One was at my local Visions store in Canada, selling sub $300 50" 4K Samsung TV's to eager bargain hunters. At the same time in a planet seemingly far far away, actually the annual CES tech show in Las Vegas, Samsung's priceless record size 200" screen and yet to be priced LG Signature 4K 75" rolling flex screen mesmerized more than 200,000 attendees.
What's wrong with this picture? What cost millions to plan, build and market quickly becomes a door crasher. Technology moves fast.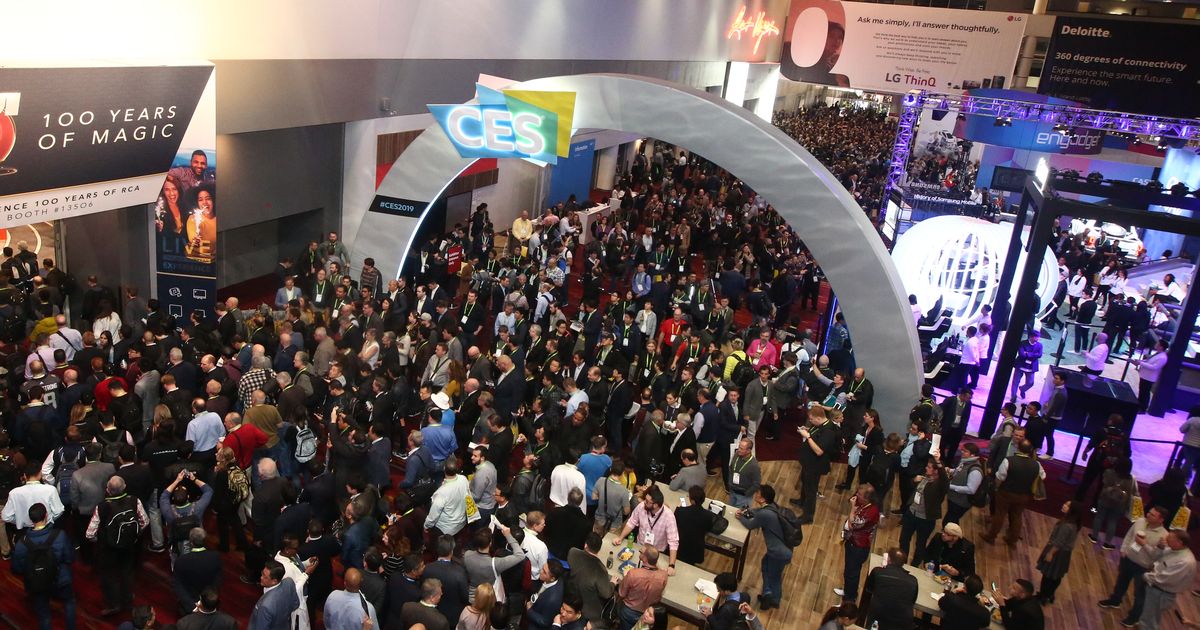 CES is a contrast of tech company giants with deep pockets and the best marketers taking up five-day multimillion dollar residences at the CES Main Hall. In contrast start-ups and dreamers rent a few tables, for about $30,000 for the five day event, add a few chairs and hastily-made signs, perhaps sign up a pretty Las Vegas hostess to catch the eye of attendees at the CES outskirts.
CES attracts close to 200,000 tech enthusiasts, journalists and industry professionals. There's much to see – more than 4,400 companies are exhibiting at the show. As you can see below, there was a lot imaginative high-profile animal and human well being displays.
Here's a collection of notable winners and over-the-top exhibits at CES 2019.
WINNERS

The Matrix Powerwatch 2 walks the walk in eco friendliness using self-charging technology energy from thermoelectrics and solar power as its power source. The solar Matrix PowerWatch 2 promises Fitbit-level tracking. Expect to see it incorporated in health watch and band trackers soon.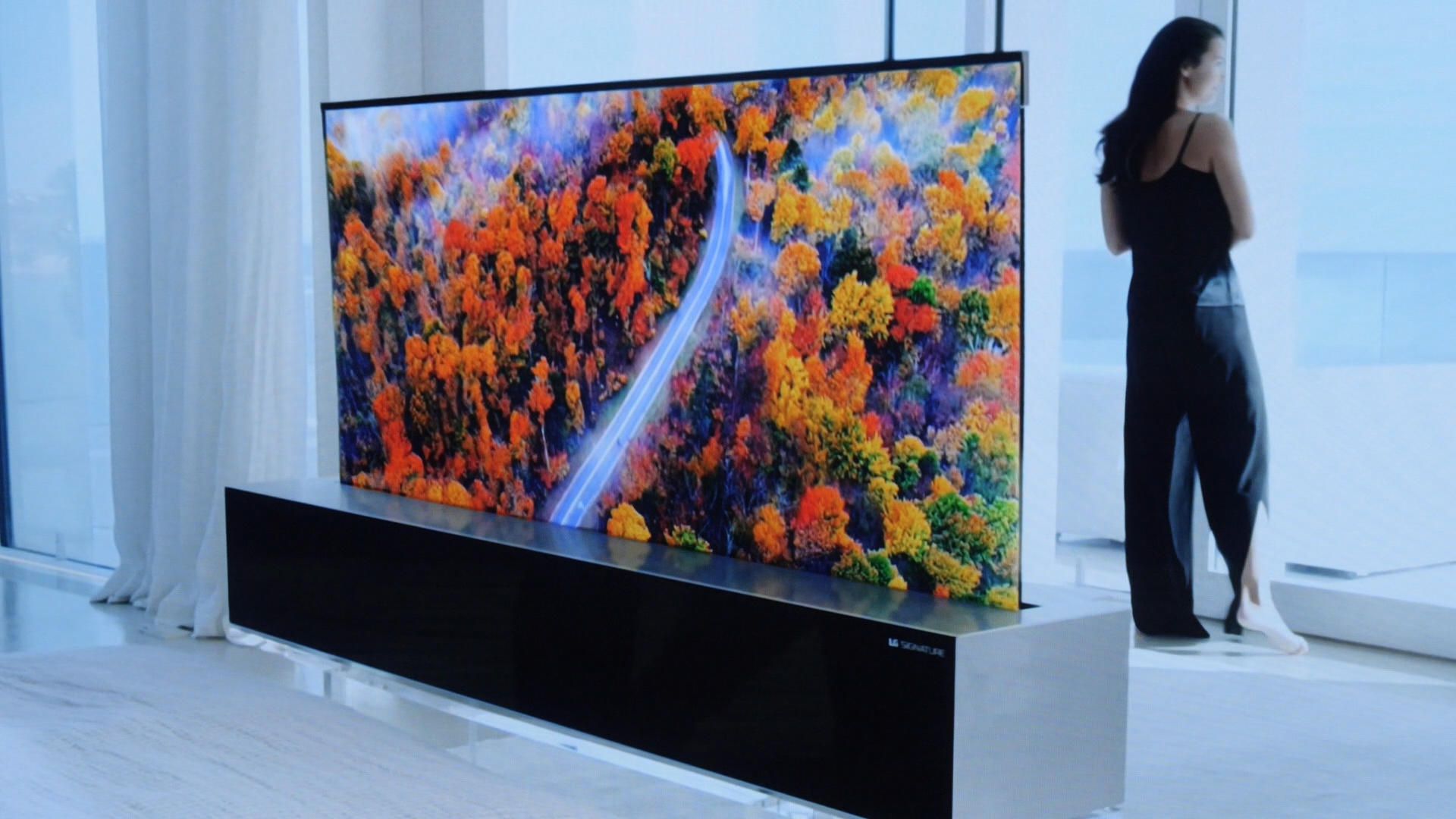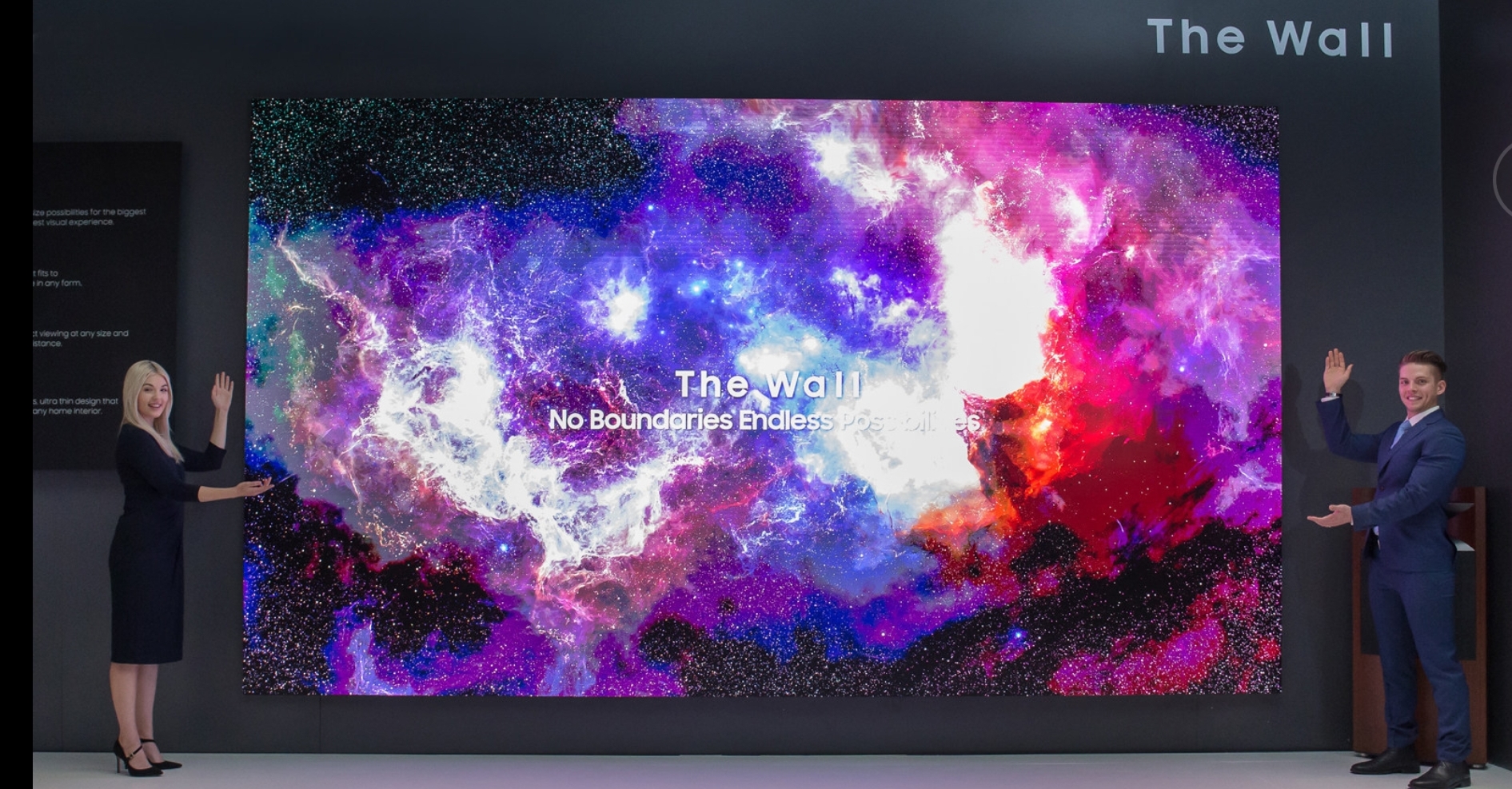 Samsung's showing of large current LCD based LED Backlit 8K screens, like others, is just showing off tired screen technology at an impractical resolution most consumers can't enjoy. Broadcasters took forever to change local coverage to 4K. 8K? Forget about it. But…I can't wait for the Korean giant's store-ready upcoming  Micro LED screen. For the second year, Samsung teased this exciting OLED killer technology with a huge 219" and consumer size 75" Micro LED screen, which forgoes screen backlighting in place of tiny self-lit, from deep black "off" to brilliant whites "on" screen colours. These screens can be any ratio and seamlessly blended together for larger screen size. This also means truly bezel-free edge. We are waiting Samsung.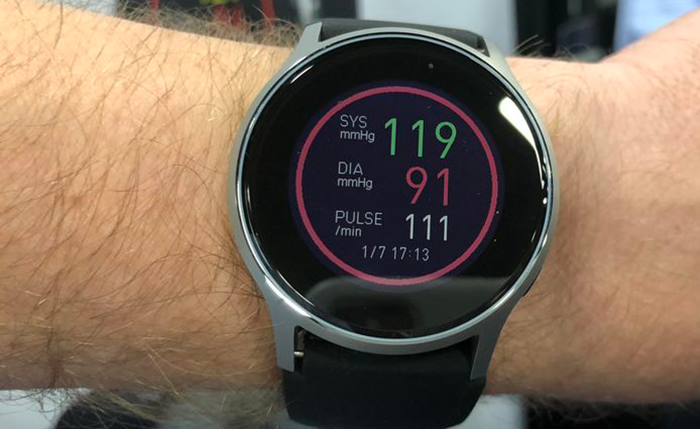 Omron HeartGuide has cleared FDA-cleared blood pressure tracking for smart watches. Omron incorporates a HeartGuide into a wrist cuff, that simplifies blood pressure tracking anywhere.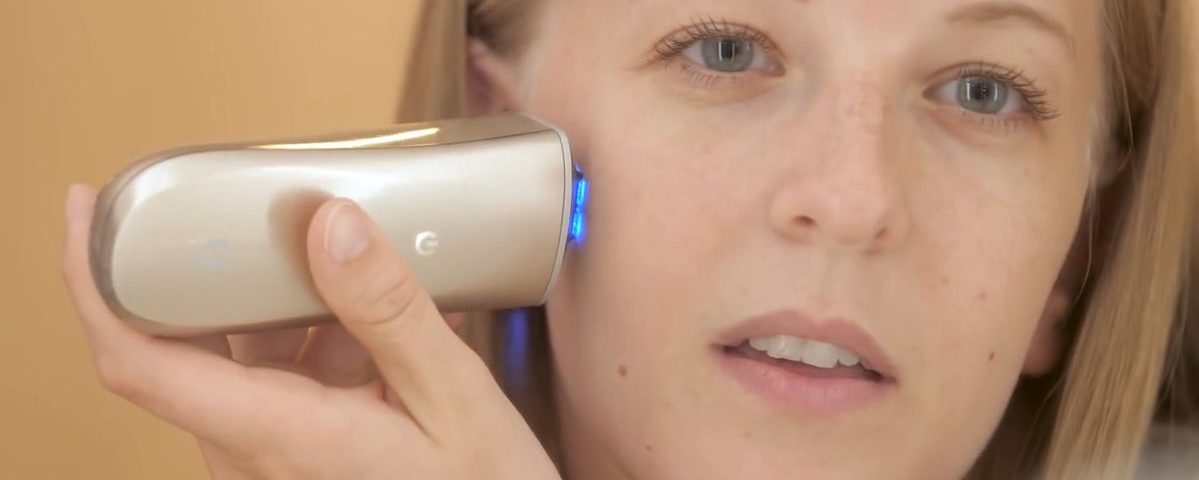 The Opté Precision  Wand accurately and quickly scans your face with a tiny camera at 200 frames per second detecting dark sunspots, moles and freckles. It then applies the right amount of makeup or serum using 120 thermal inkjet nozzles inside the wand with an accurate 1,000 picoliter droplets to precisely cover each blemish or spot. The brushless makeup application appears magically "erase" skin blemishes in real-time.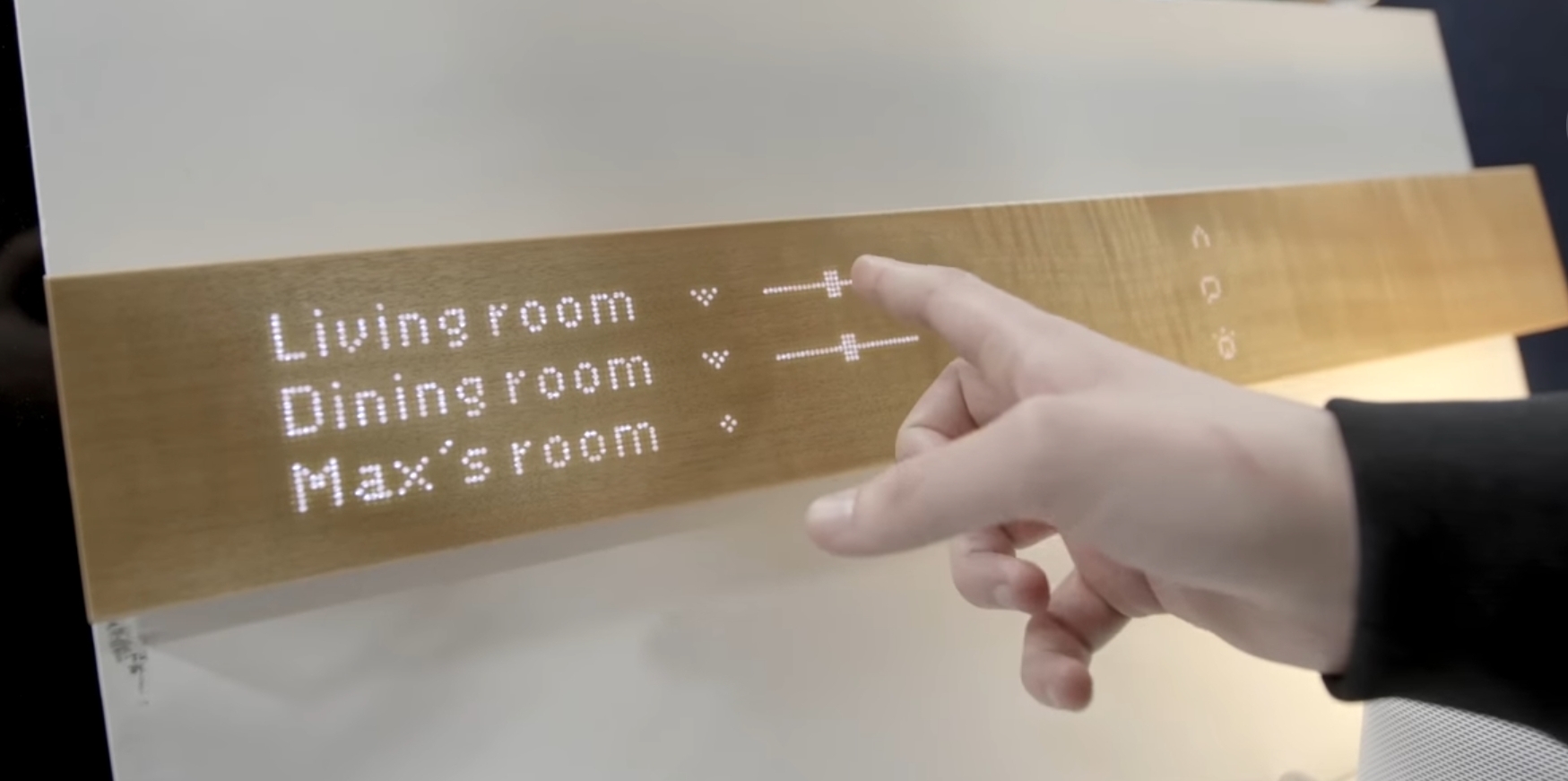 The Mui might look like a short 2×4 plank of wood but it's smart. Mounted on a wall, it's actually a hub to control your smart home with LED numbers ab letters shining past the wood texture. What an eye catcher and a throwback idea!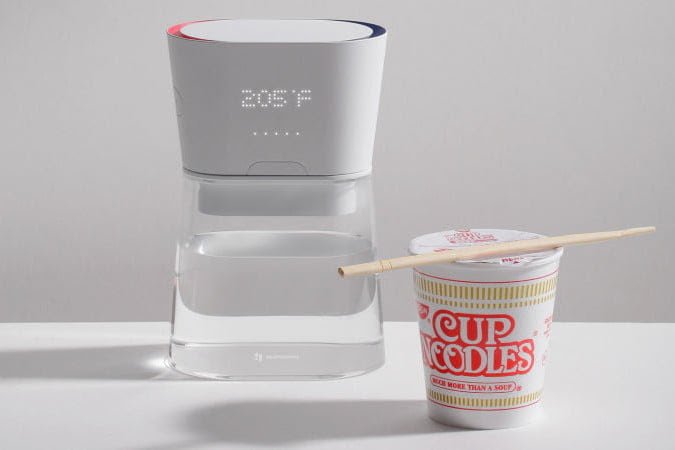 Heatworks Duo Carafe heats water instantaneously as your pour. No kettles or microwaves waiting for the water to heat. It heats the water to within a degree of your desired temperature and filters the water too.
Improving on the original Pet Cube, Pet Cube 2 is smaller and features with smart features. You can see how your pet is doing by connecting remotely on your phone and you can talk to them and hear back with two way audio. The dog version also allows you to dispense treats, while the cat version has a built-in laser toy. The Little Cat ($1,800)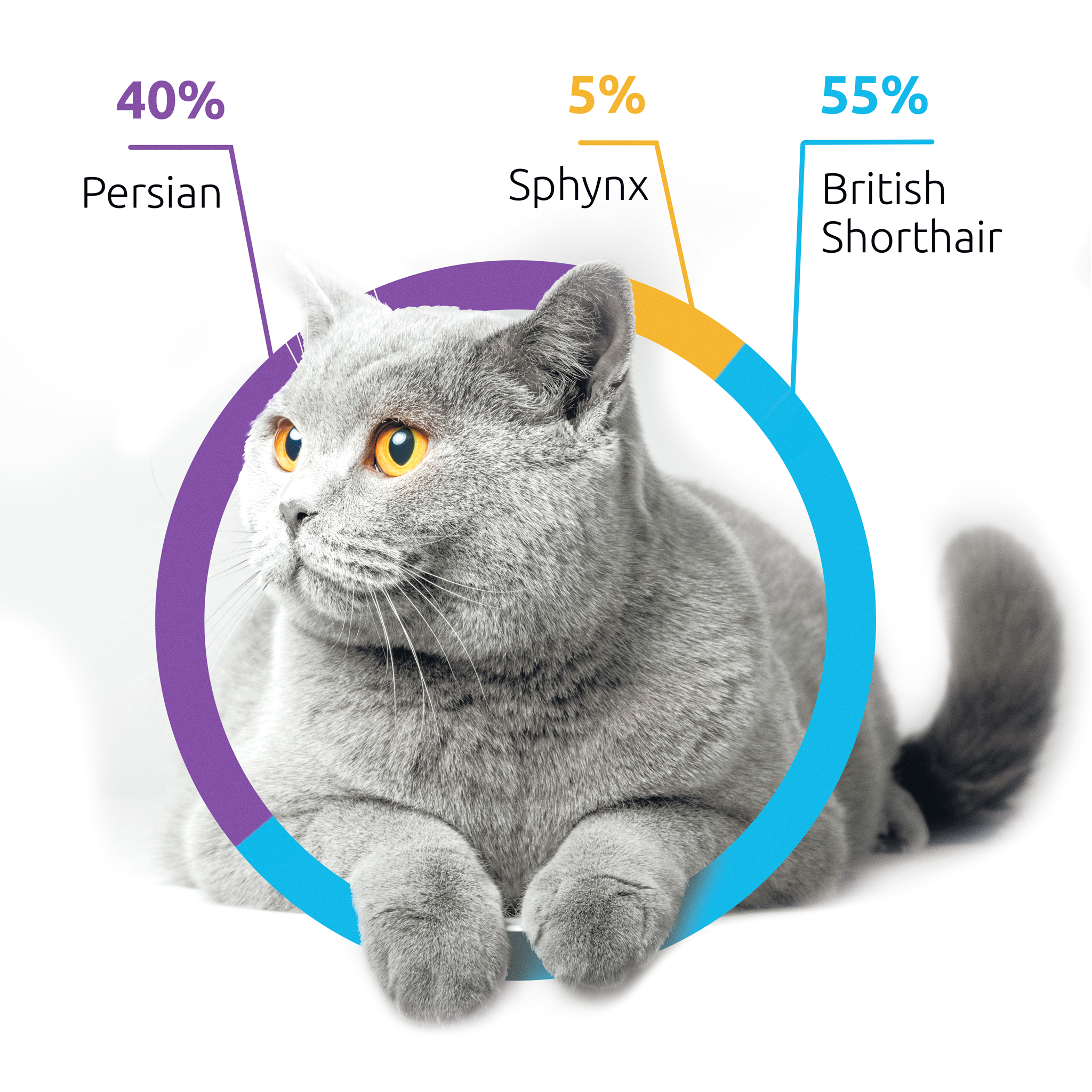 Basepaws Cat DNA Kit $130, can tell you what breed your cat is. Its genetic testing, like 23andMe, but for cats. You can check into their ancestry and it also gives you important information about their ideal weight, potential health and more. The kit comes in the mail with return postage and the test uses your cat's cheek and hair cells. It takes between eight and 12 weeks to get the results.
Like traditional cat flaps, Wagz also offers a flap for your dog and by adding the included tag on their collar, recognized by the flap door, you control how long your dog or each individual dog, stay out. Wagz also offers a feeder triggered by your dog's tag and an e-ink collar that displays your info and helps you track your dog.
OVER THE TOP
Kohler's $8,000 Alexa-Enabled Numi 2.0 smart toilet seems to flirt with privacy, a click away from the world's most prolific sharing smart hardware, Alexa. The included microphone and speaker keep you in touch with the outside world, a voice command away. This intelligent toilet uses surround sound speakers and dynamic ambient lighting systems to hopefully immerse you in an environment so tranquil, so idyllic, that you actually forget you're sitting on a toilet. It comes with personalized cleansing and dryer functions as well as a heated seat. Does it flush on command? Off course, to the tune of $9,000!
We all know of the two-minute teeth brushing rule, right? How about 10 seconds? French company Fasteesh claims that's all their Y-Brush needs to do the job. It's all bristles at 45 degrees covering the entire top or bottom rows of teeth. They move back and forth to clean your teeth in just five seconds per row. It uses standard toothpaste, I'm sure it will delight toothpaste makers as you try to figure out to apply a dab of paste all around. The Y-Brush goes on sale in April of this year, for about $160.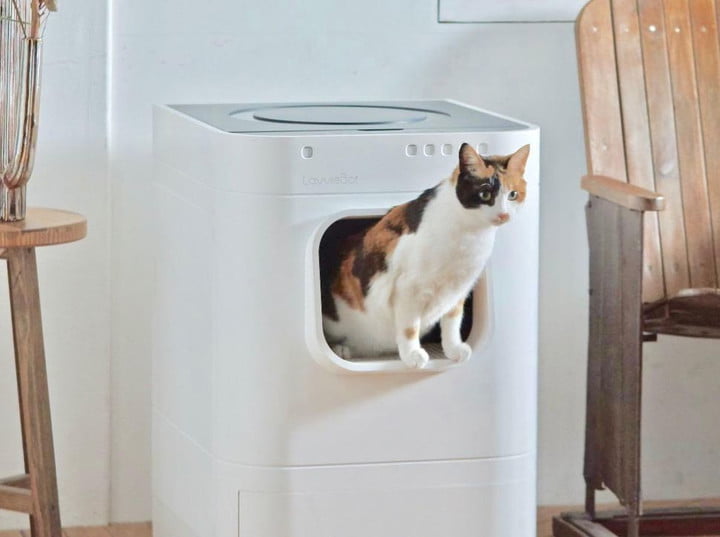 So how about a smart toilet for cats? LavvieBot  is an automated cat litter box that ccleas up waste and refills the litter. You'll still have to clean out the device every couple weeks. But it keeps the daily chore of cleaning after your pet, away. A connected app will let you know when your cat has used it, handy for fussy cat lovers. LavvieBot $450, will be launching in May 2019 on Indiegogo. My son Chris, an avid cat owner, said it right. "If you need this device then you shouldn't own a cat." I agree.