Day one at the 2019 Mobile World Congress (MWC) in Barcelona is off to a head-turning news on mobile devices.Unless you are directly involved with the upcoming super-fast 5G network, I will spare you the news flurry of every player who is the game, that won't see the light of day in Canada this year.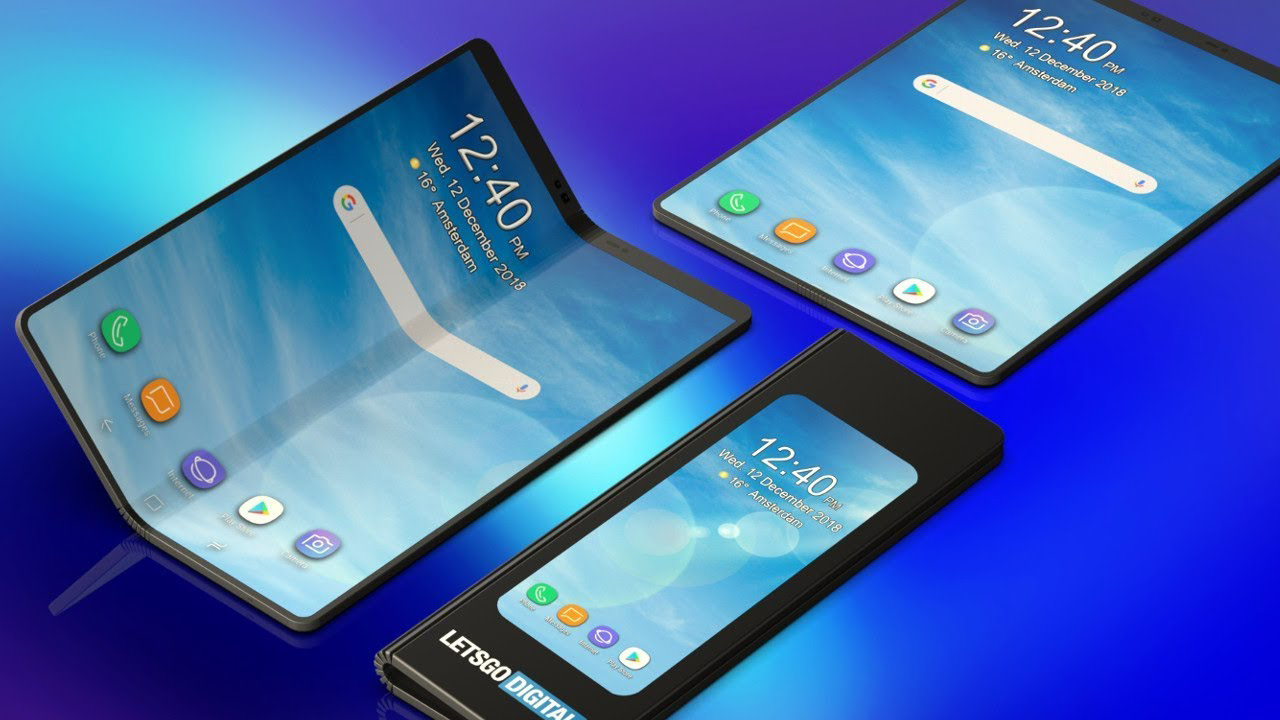 Electronics giant HUAWEI fired a clear shot across the bows of Samsung's recently announced Galaxy Fold with the HUAWEI Mate X AI powered folding phone. It differs from the Galaxy Fold which in 4.6 inch dedicated phone mode unfolds like a book exposing a second 7.3-inch tablet screen. The more innovative Mate X takes the opposite approach using only one folded screen in 6.6 inch phone mode with optional front screen view. It unfolds to a near 8 inch tablet mode. It's noticeably thinner than the Galaxy Fold. Now dig this: the person you are shooting with the Mate X in phone mode can optionally see the photo on the phone's "rear" side as you shoot.  Huawei basically eliminated one screen in their design grouping all its cameras in one narrow thicker bar for both phone and tablet mode. That bar also serves as a handy holder for the device. It is equipped with the world's first 7nm 5G multi-mode modem chipset Balong 5000. Richard Yu, CEO of Huawei CBG said, "With the advent of the all-scenario era, consumers are increasingly looking forward to revolutionary experiences. To support the hyperconnected 5G period, Huawei Consumer BG remains committed to the all-scenario smart ecosystem strategy.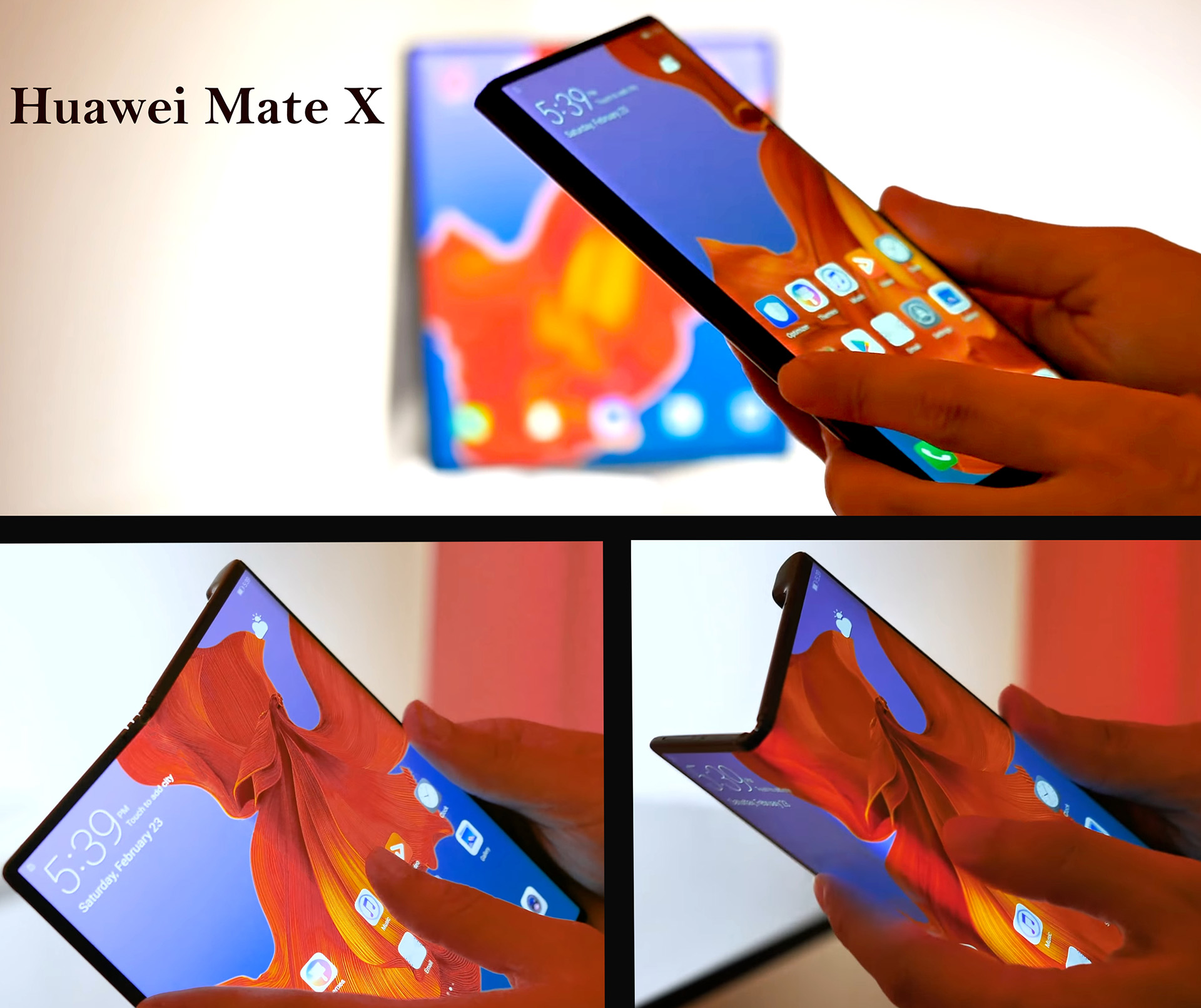 We will spare no effort to drive pervasive connectivity to individuals, office and homes, and create a world-leading 5G all-scenario smart living experience that is unlike anything that has come before." A 4,500mAh battery supporting HUAWEI SuperCharge can charge to 85% capacity in 30 minutes. Unlike the Galaxy Fold which is priced to sell later this year, the Mate X which is behind on the software work will cost $3,020 CDN compared to $2,600 CDN for the Samsung Fold. The Achilles heal of both foldables will be how smooth and crease-free the flexible screen will be and if it maintains its tautness with extended use. Currently it's slightly visible in both pre-production models.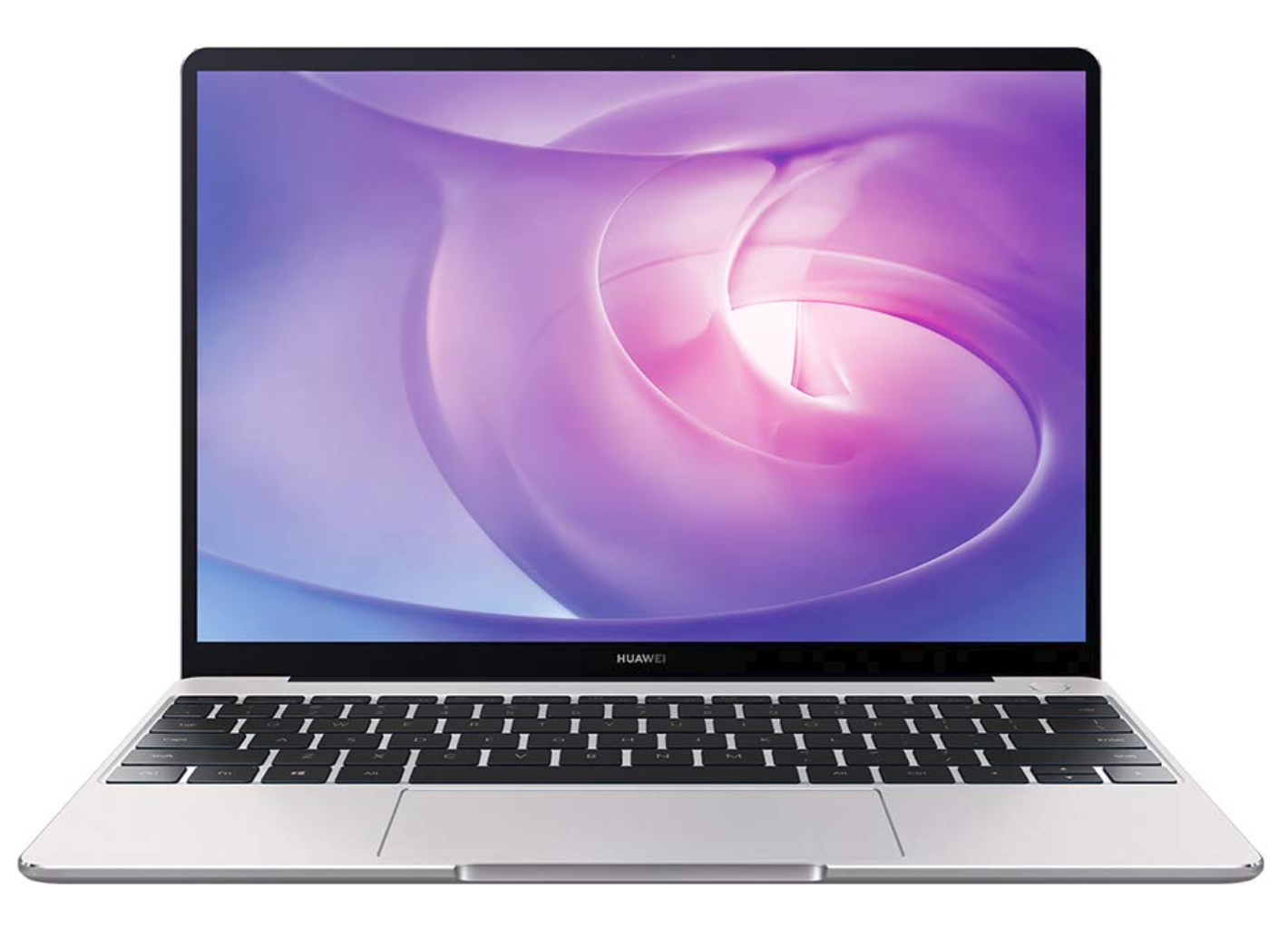 HUAWEI who has a consumer BD division also announced the updated HUAWEI MateBook X Pro, and new mainstream PC notebooks HUAWEI Matebook 13 (with Intel i5 $1,349.98 on Amazon.ca) and the HUAWEI MateBook 14. More on these later, but these tier one laptops using the Intel's star performing 8th Gene CPU's are much inline with competitors but look sleeker. For more information go here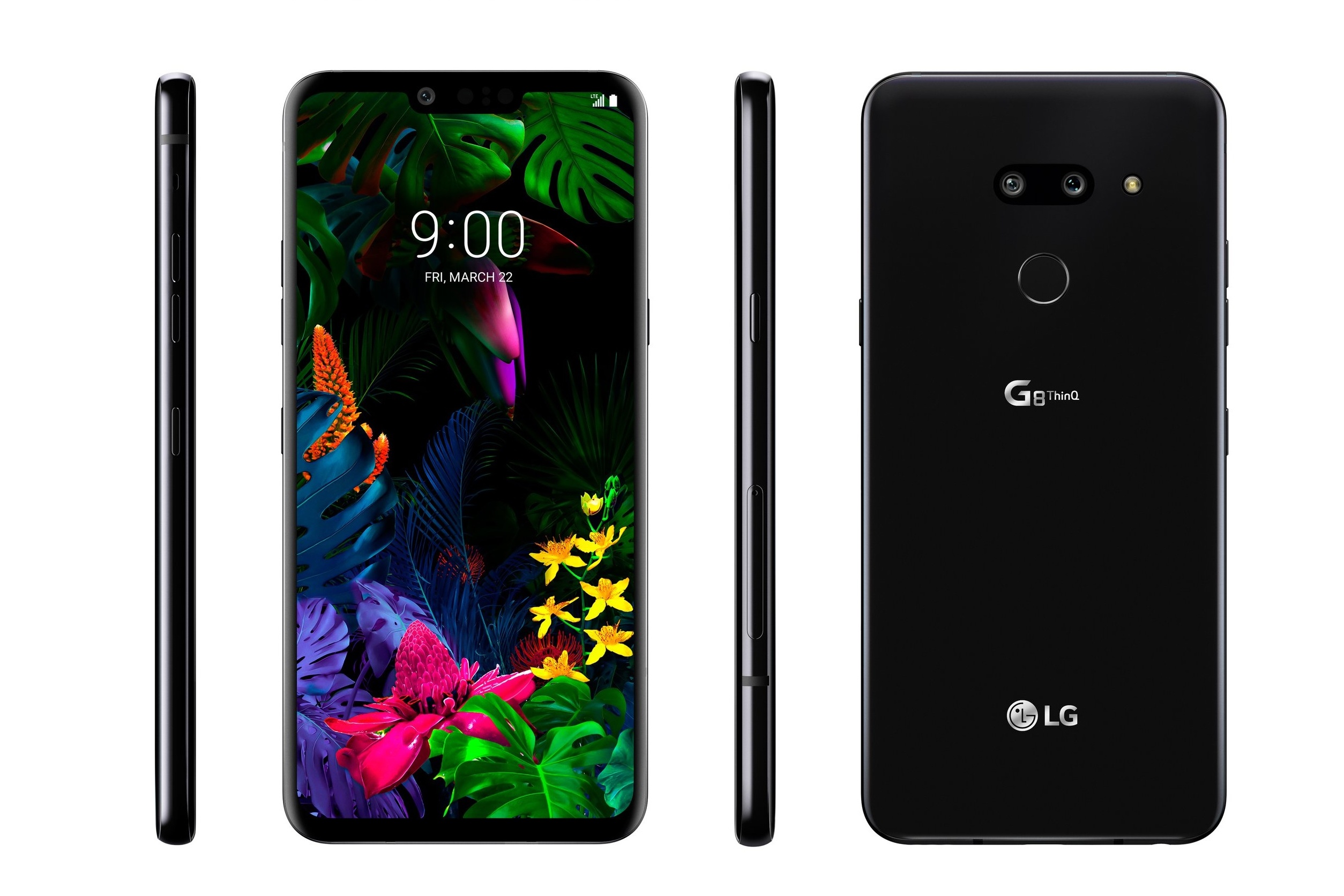 LG showed it next gen LG G8ThinQ has a lot of tech built in. But my personal favoutite is the big improvement in picture quality using a larger 1.22μm size pixel similar to current Samsung phones for low light photography and faster auto focus. It has fresh ideas like HAND ID vein authentication and Air Motion gesture recognition for handsfree phone control using gestures like waving a hand or pinching the air, for when cooking or cleaning, answer or end calls, take screenshots, switch between applications, or adjust volume. The large QHD+ FullVision Display measures 6.1-inches with 564 pixels per inch holds a lot of detail while the AI display engine optimizes colour and brightness for different environments, helping to reduce eye fatigue. LG continues its unmatched high-end sound like Boombox Speaker now capable of stereo output, Realistic surround sound with DTS:X, 32-bit Hi-Fi Quad DAC and Master Quality Authenticated (MQA) technology, for quality compressed high-resolution audio streaming. Crystal Sound OLED (CSO), uses the smartphone's display as a speaker diaphragm, eliminating the need for a front speaker. The Z Camera measures infrared rays reflected off subjects, like your face UNLOCK in 3D to calculate depth faster and more accurately. The front-facing camera in the LG G8ThinQ measures the distance between the subject and the camera in millimeters to control the intensity of the background blur up to 256 levels for selfies with more depth. Video Portrait lets users control of bokeh while filming video in Portrait Mode, nice! The standard rear12MP Standard Angle 78º with f/1.5 and  OIS/Glass Lens/Active  Alignment/ Laser Detention Auto Focus and Phase Detection Auto Focus complement the hopefully previous excellent 16MP Wide Angle 107º with f/1.9 while the Dual Front Camera 8MP Angle 80º with f1.7 will also hopefully follow the current G7's most excellent selfie quality, even at still 8MP. Available in Canada later this Spring.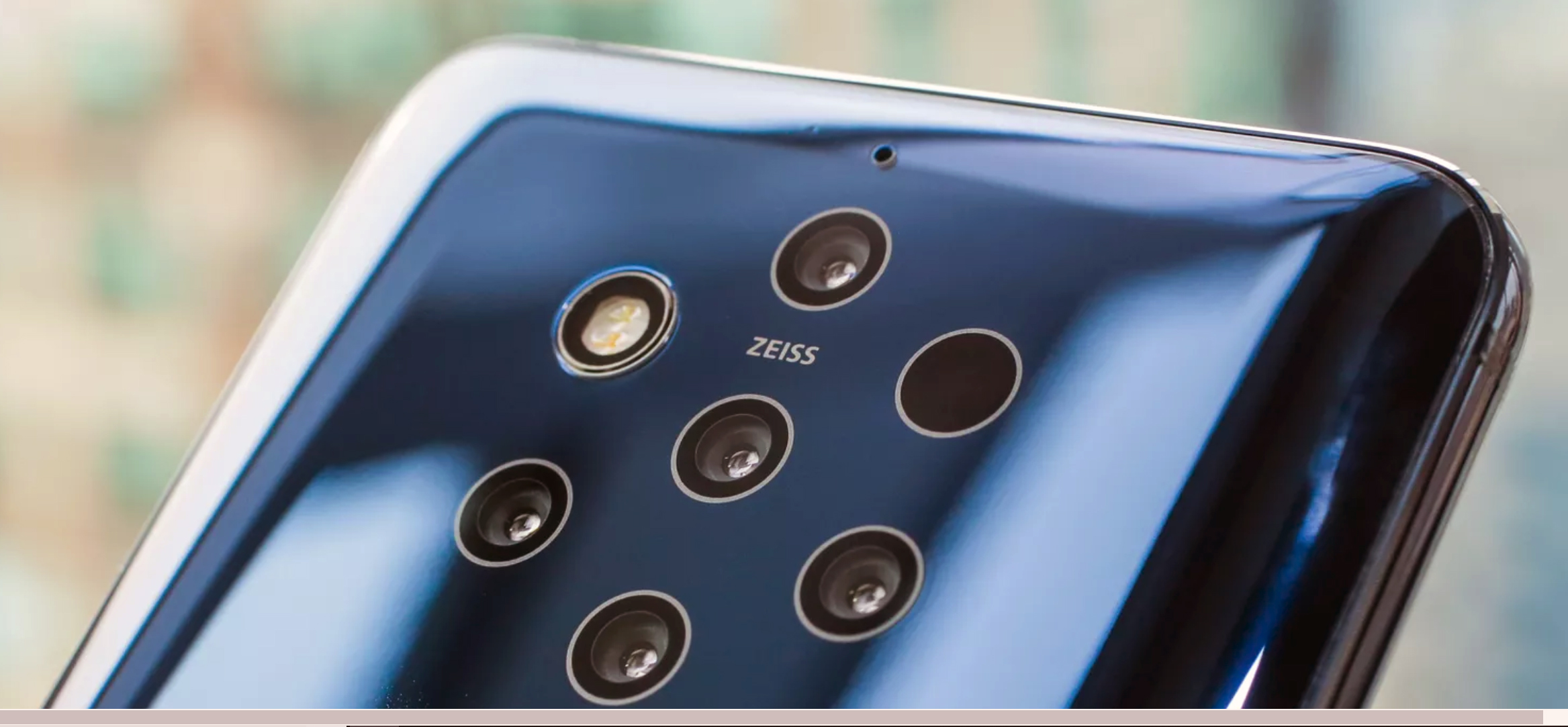 From absurd to the ridiculous HMD Global's Nokia 9 PureView has five rear cameras. HMD said this will be a limited run for $699 US. Of the five Zeiss camera lenses, three are 12-megapixel monochrome, two are 12-megapixel RGB colour cameras at f1.8 and 28 mm focal length. A flash and time-of-flight sensor maps depth allowing photos to be manipulated after they are taken on selected current photo editing programs. You can accurately change your focus point with effective blurry foregrounds and backgrounds.