Although slow motion photography has been a specialty for professionals, smartphones have been getting better at giving users a taste of slowing down time.
I recently put the new Samsung S9+ through the paces of capturing fast moving events using the phone's SUPER SLOW-MO camera setting.
Slowing down time 1/960th of a second with the S9 Slow Mo
What makes this feature stand out is the ability to shoot in Auto mode where the camera starts its 0.2 second 960 fps (frames per second) burst when an object starts moving in a dedicated movable onscreen window.  Before and after the burst the phone shoots normal speed video.
It also has a manual option where the user starts the fast burst by tapping on a screen icon. The phone keeps recording so you can continue shooting more bursts and later edit what you like by using a simple built-in trimming  feature.
I set the shoot in Auto mode carefully moving the active SUPER SLOW-MO window to the top of the photo, way above the match head. This way the fast moving smoke of the pre- ignition of the lighted starter match reached the Auto window starting the fast burst sequence.
Technically, it became easy to do with consistent results but getting the eerie energy burst of ignition smoke and rapidly changing air currents to look good, was challenging.
I shot it 50 times with one winning sequence!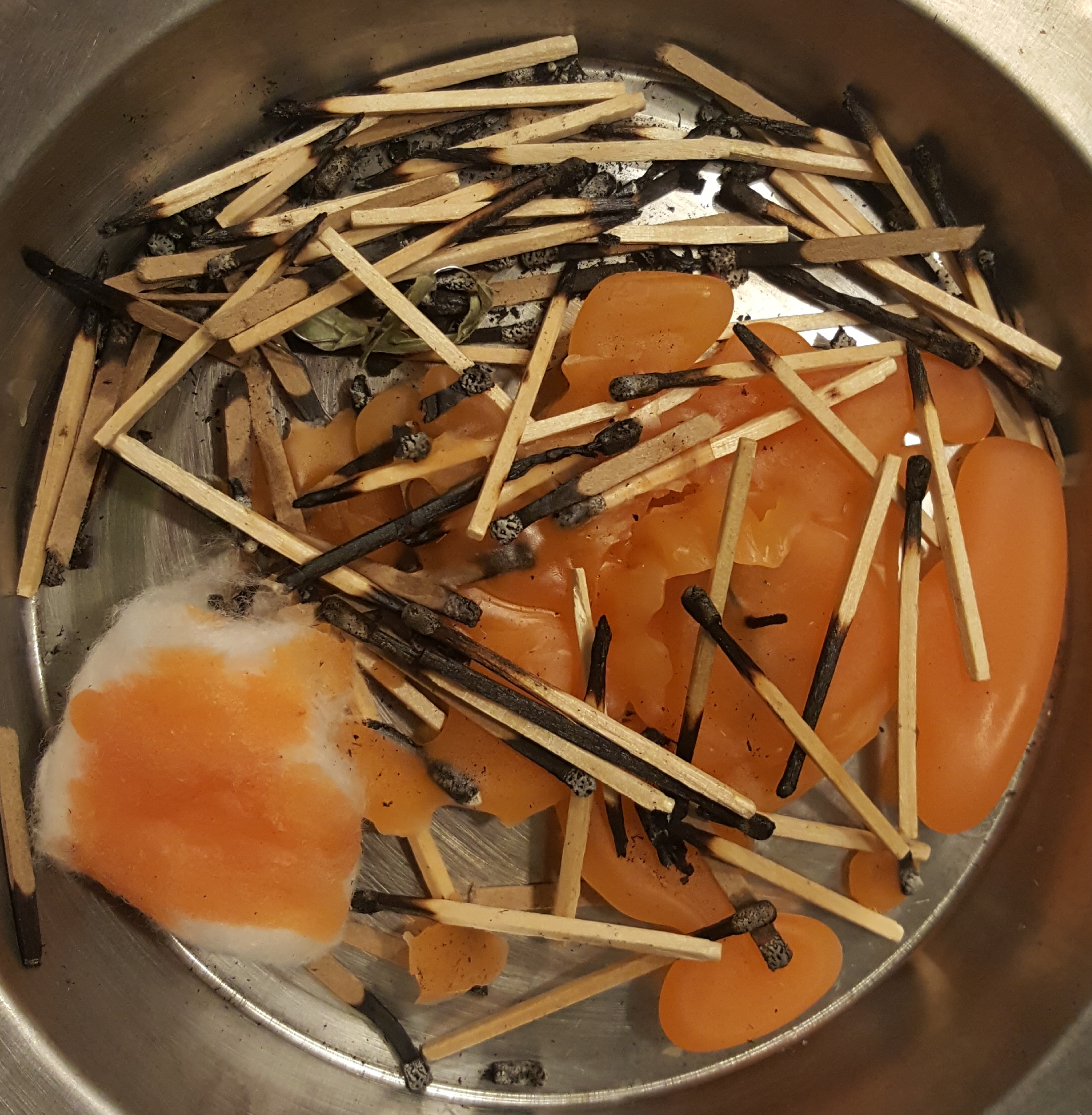 Since the final video is only 720×1280 resolution, lasting only eight seconds, I slowed it down to half the speed lasting 16 seconds and interpolated to a higher FULL HD  1080×1920 resolution on Adobe Pemiere. For your enjoyment off course!
Incredible how many of life's quick goings on are missed.  So stop and smell the roses when you can…in this case with slow motion photography!