BARCELONA, SPAIN 2018/02/25 – At the unveiling of its newest Galaxy S9 and S9+ smartphones in Barcelona on the eve of the World Mobile Congress, Samsung unveiled its "reimagined" smarter camera phone which shoots in the dark without flash, slows down videos at time-stopping speeds and creates 3D talking emojis of your likeness in seconds.

Here's the goods:
Under the "Do What You Can't" slogan the Korean electronics giant pushed the envelope in taking pictures in challenging scenes, by mimicking the human eye's iris. It uses two apertures in its camera, f1.5 for dark scenes – a world optical record for phone cameras and f2.4 for brighter scenes, switching automatically between the two. By incorporating memory RAM in its image processor, four times more information is processed than before, minimizing noise in low light photography

With the same memory laden dedicated image processor, the S9 can shoot an action video scene at 960 frames per second and play it in super slo-mo, dramatically slowing down time, like 0.2 seconds stretched into a six-minute video. revealing eye-popping moments like liquids spilling and splashing or an excited crowd at a sports venue. Add music to the videos you create, or turn them into a looping GIF and share with a tap.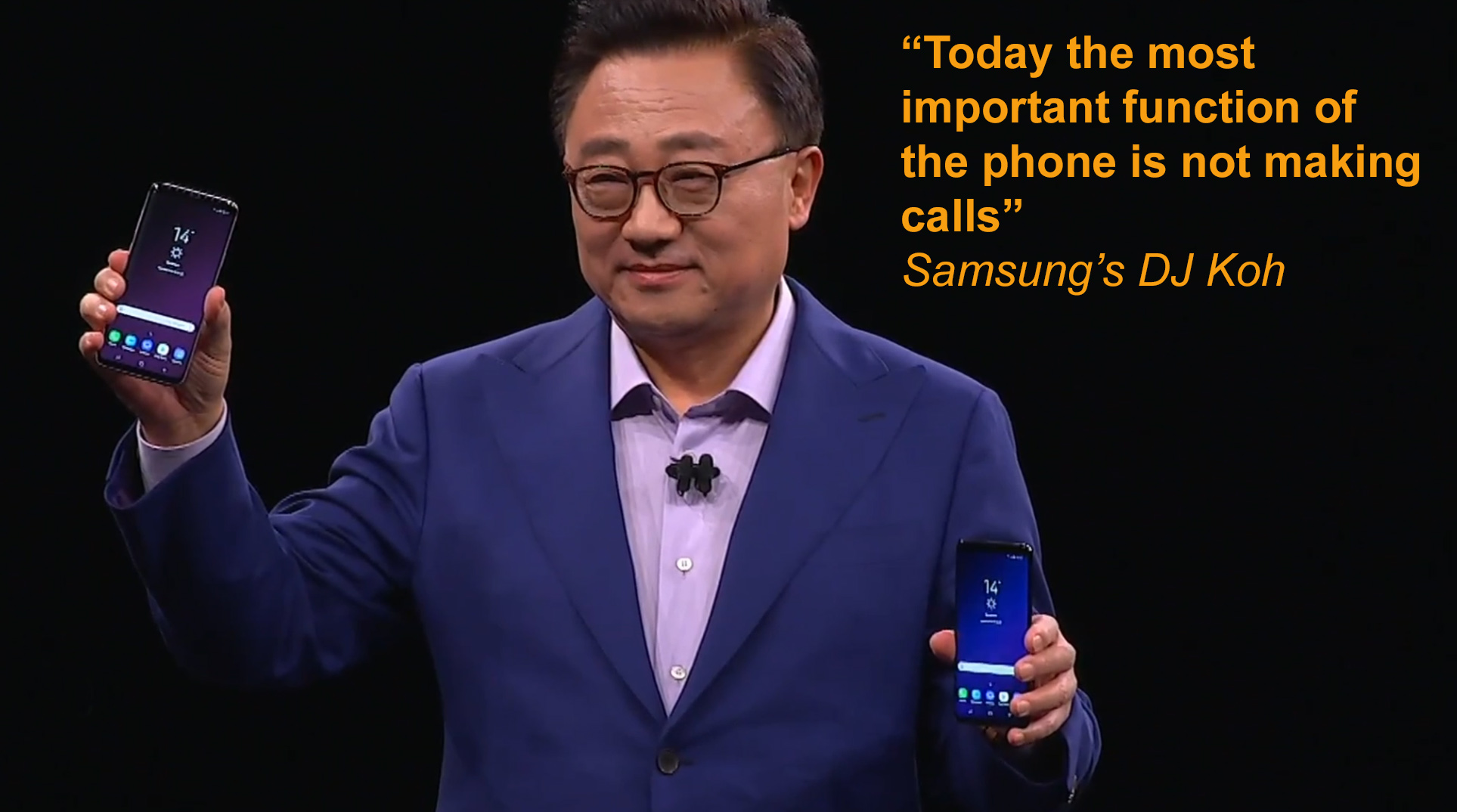 Bettering the iPhone's 3D talking cartoon character animojis, the S9 rear camera features AR Avatar Emojis by scanning your face in seconds, creating a 3D character of you with fine tuning options for hair and glasses styles as well as a closetful of clothes. Like other emojis they can be shared in messaging apps talking in your voice with appropriate face expressions.
The 58″ S9 and larger S9+ come with these features but the larger 6.2" screen S9+ comes with two rear cameras, one tele and one wide angle, zooming smoothly between the two for capturing far away and close cramped scenes.
Like its current Note 8, the S9 keeps its wide aperture portrait Bokhe effect.
"Today the most important function of the phone is not making calls said DJ Koh President Head of IT & Mobile Communications Division. "It's to capture the fleeting moments that express what you want to say in an instant…with photos, selfies, emojis and videos."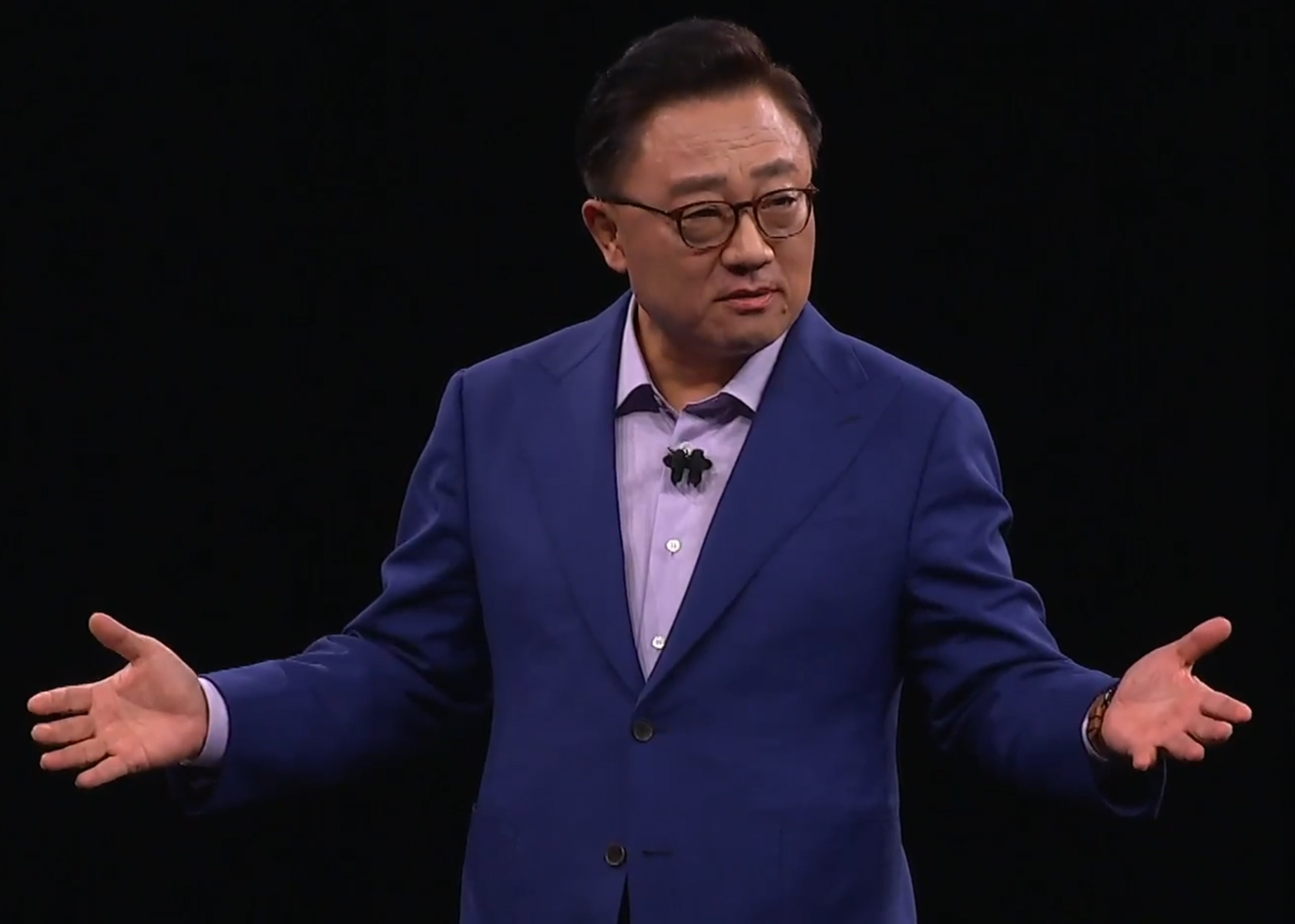 The S9 is armed with the all the usual sensors including heart rate monitor. But Samsung's partnering with the University of San Francisco using the phone's new blood pressure monitor points to more health monitoring possibilities.
Another cool feature is pointing your camera to foreign language signs or menus with instant onscreen translation.
Koh pointed out how the social media generation has revolutionized the way people communicate and transformed the way we use our phones. "Last year people took 1.2 trillion photos on their smartphones, shared 10 billion videos every day and sent 5 billion images" he said.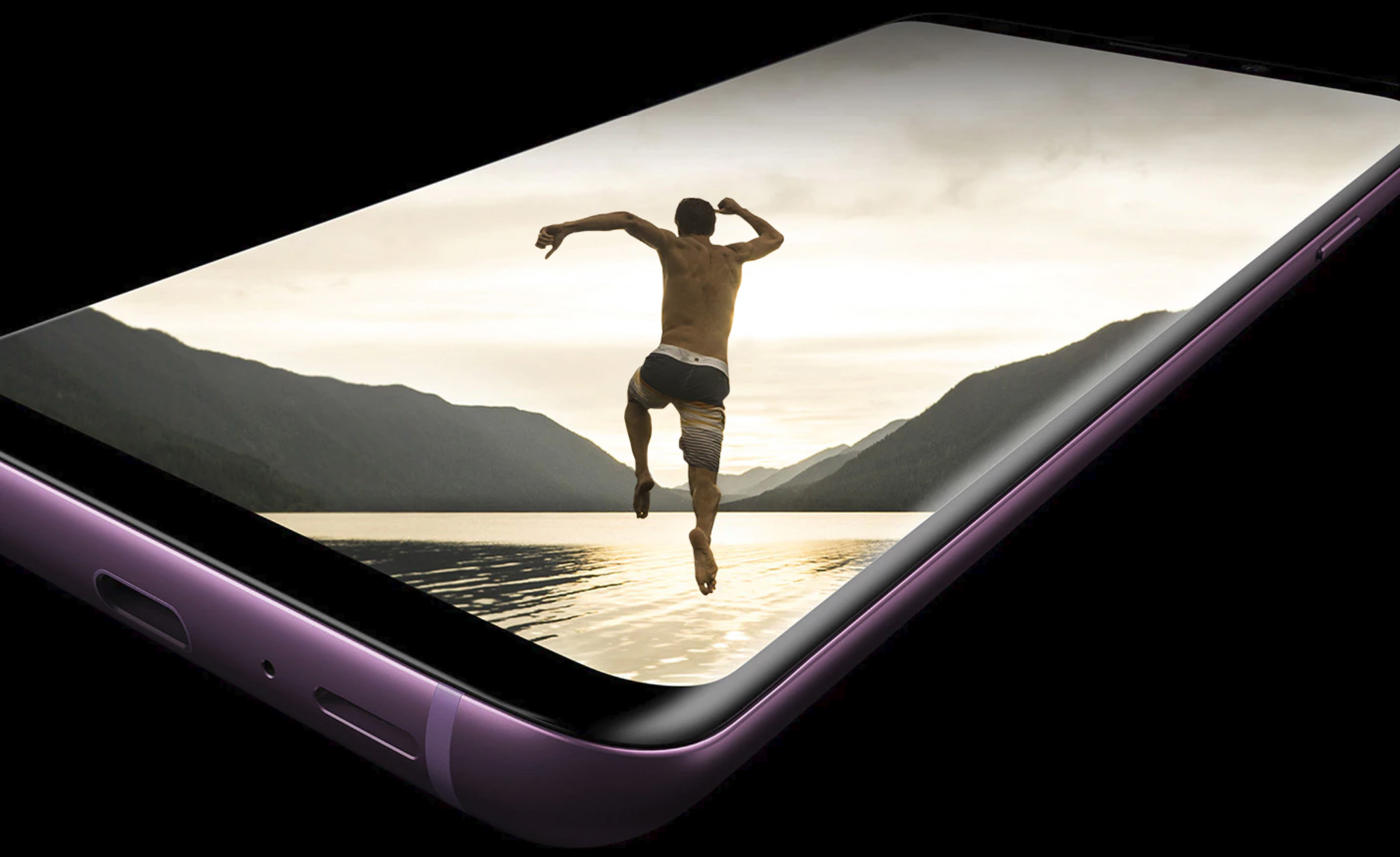 Other features include a fingerprint scanner directly below the camera and a combination of face and iris scanner. Thankfully the S9 still has a headphone jack!  And finally, Samsung now squeezed in two Dolby Atmos sound on stereo speakers tuned by AKG.
Justin Denison, Senior VP Product Marketing pointed to the phone's Infinity Display, refined to a more "almost no edge perception" and "no notch" onscreen, a dig to Apple's iPhone X notched screen which had to make room for its sophisticated more advanced face recognition hardware.
WHEN, HOW TO BUY AND HOW MUCH?
The phones are in stores on March 16 with pre-orders available in the next few hours or days depending on where you live. The Canadian S9 versions use the Snapdragon 845 chipset like the US. You can pre-order the unlocked 5.8" S9 for CAD 959.99 or the 6.2" S9+ for CAD for 1,099.99 both with 64GB memory. In Canada, only Lilac Purple and Titanium Gray are the only colours available. Check your cellcos for plans.