Much has been said in the media about Epson's  Supertank printers launched two years ago. The new second generation seven models are out just in time for the holidays. Like their predecessors, they are unique in that they come with bottles of ink in the box instead of normal cartridges most printers have. These bottle-fed printers have enough ink to print for two years yielding 14,000 pages black/9,000 colour – equivalent to about 30 traditional ink cartridges.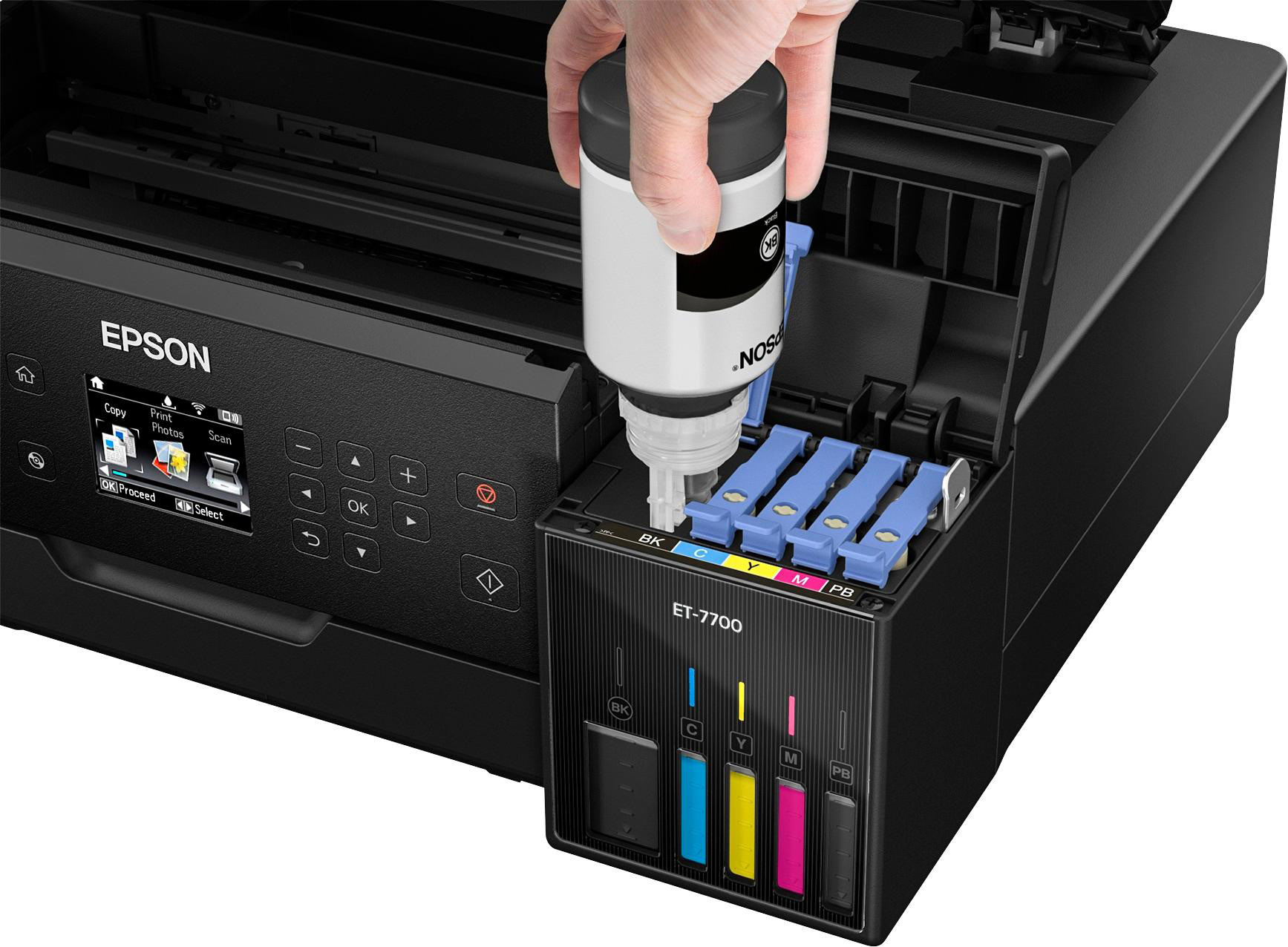 But there's that same catch. Like before, they coast several hundred bucks more than their regular cartridge counterpart. Once you've used three 500 sheet packs, you start saving on that initial buy – lot's. When you use up the new Supertank bottles after two years, they can be replaced for the same cost of traditional cartridges…and last two more years. Those 30 four-colour cartridge sets mentioned above would have cost more than $2,300 ($76 per cartridge pack) compared to the equivalent two-year bottle replacement of $73 for a midrange Supertank printer.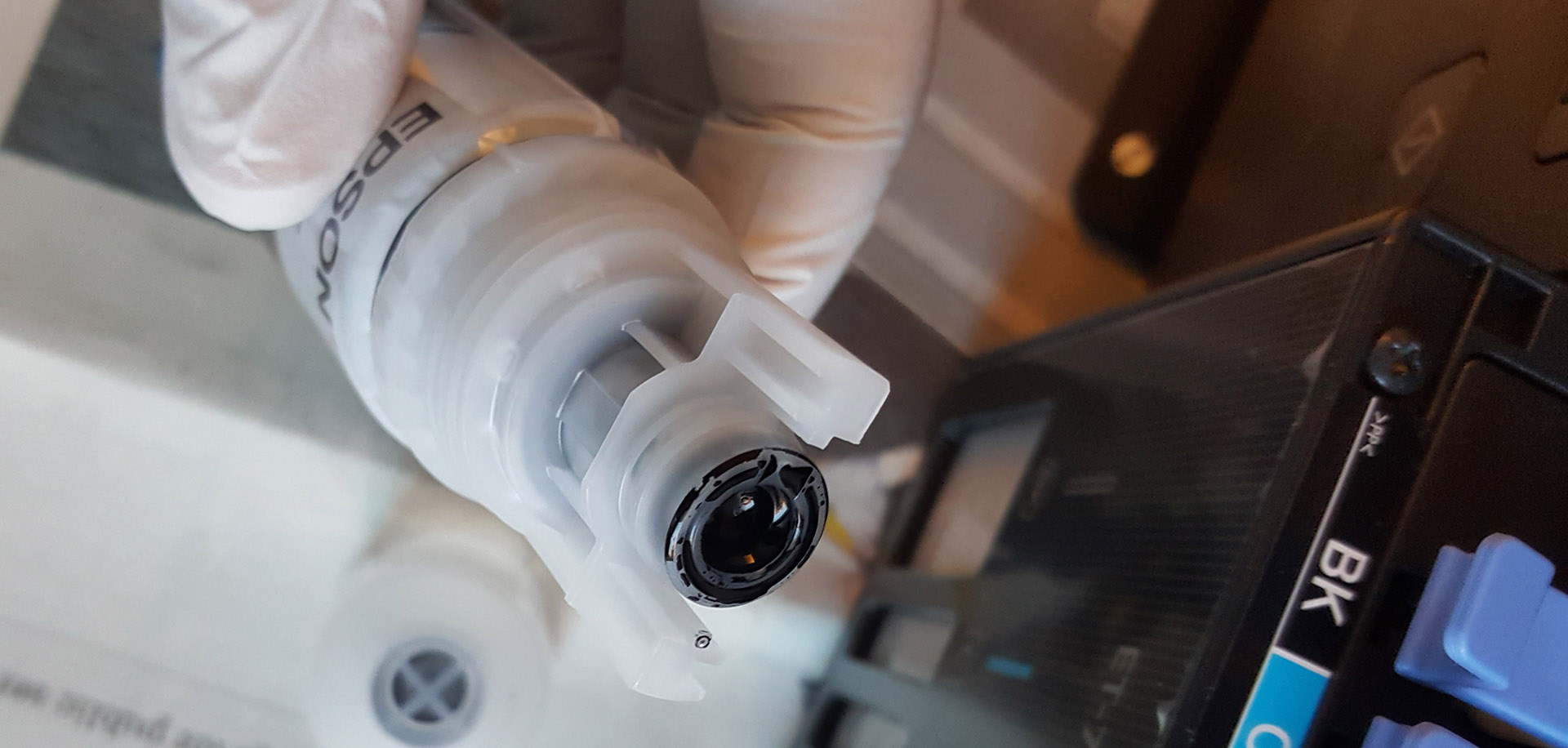 Think about it. Do the math…$2,300 vs $73! The longer you keep your supertank printer the more you save on ink, typically 80 per cent (including the initial printer purchase) when you have to replace the initial bottle set! That even beats those third-party ink refill services in many shopping centres.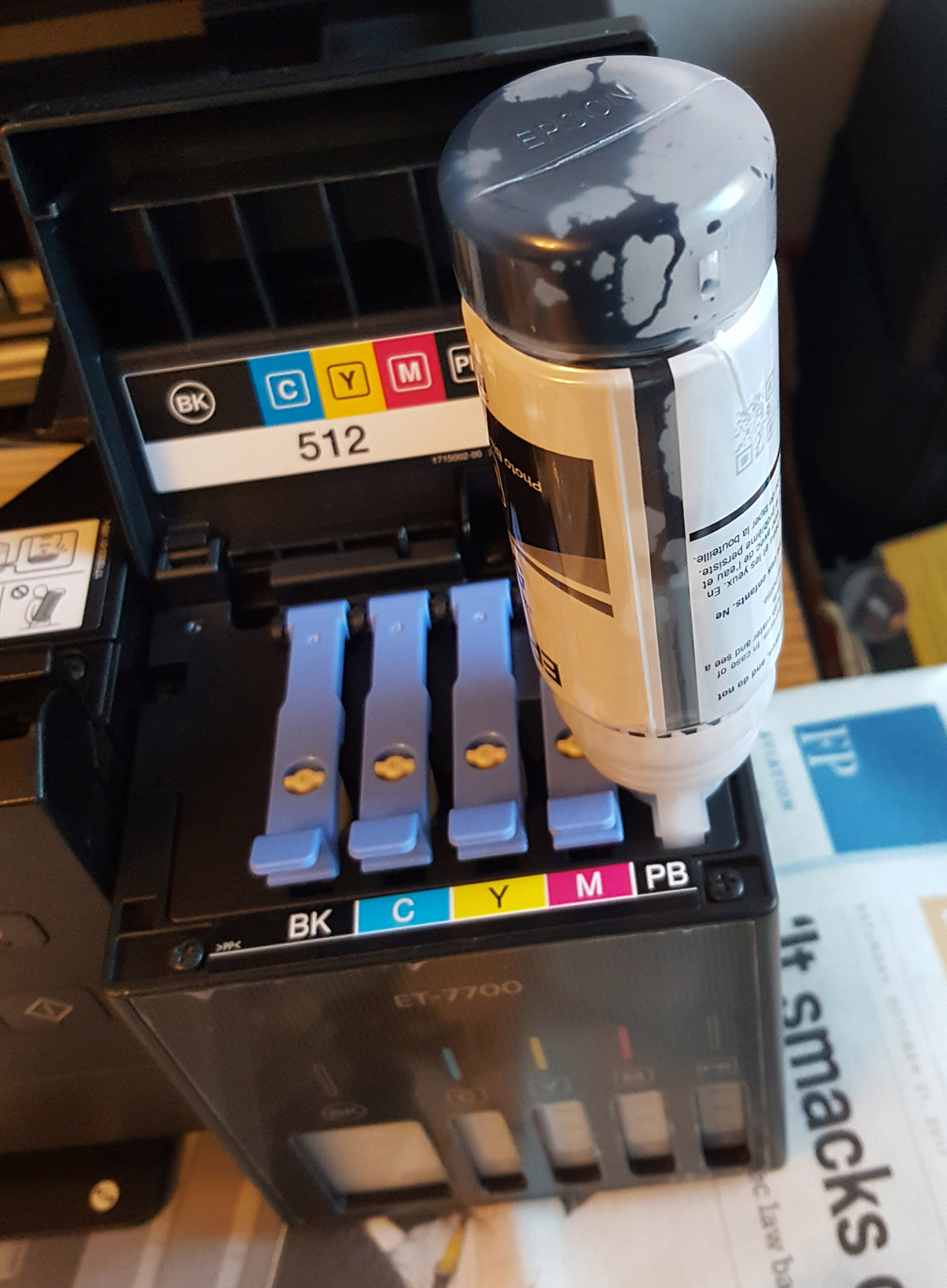 The new second generation Eco Tank Supertank printers are designed and engineered from the ground up. They feature an industrial classy and clean design with no protrusions when not in use. The bulky side ink compartment has been neatly brought upfront, almost flush with the chassis showing remaining ink.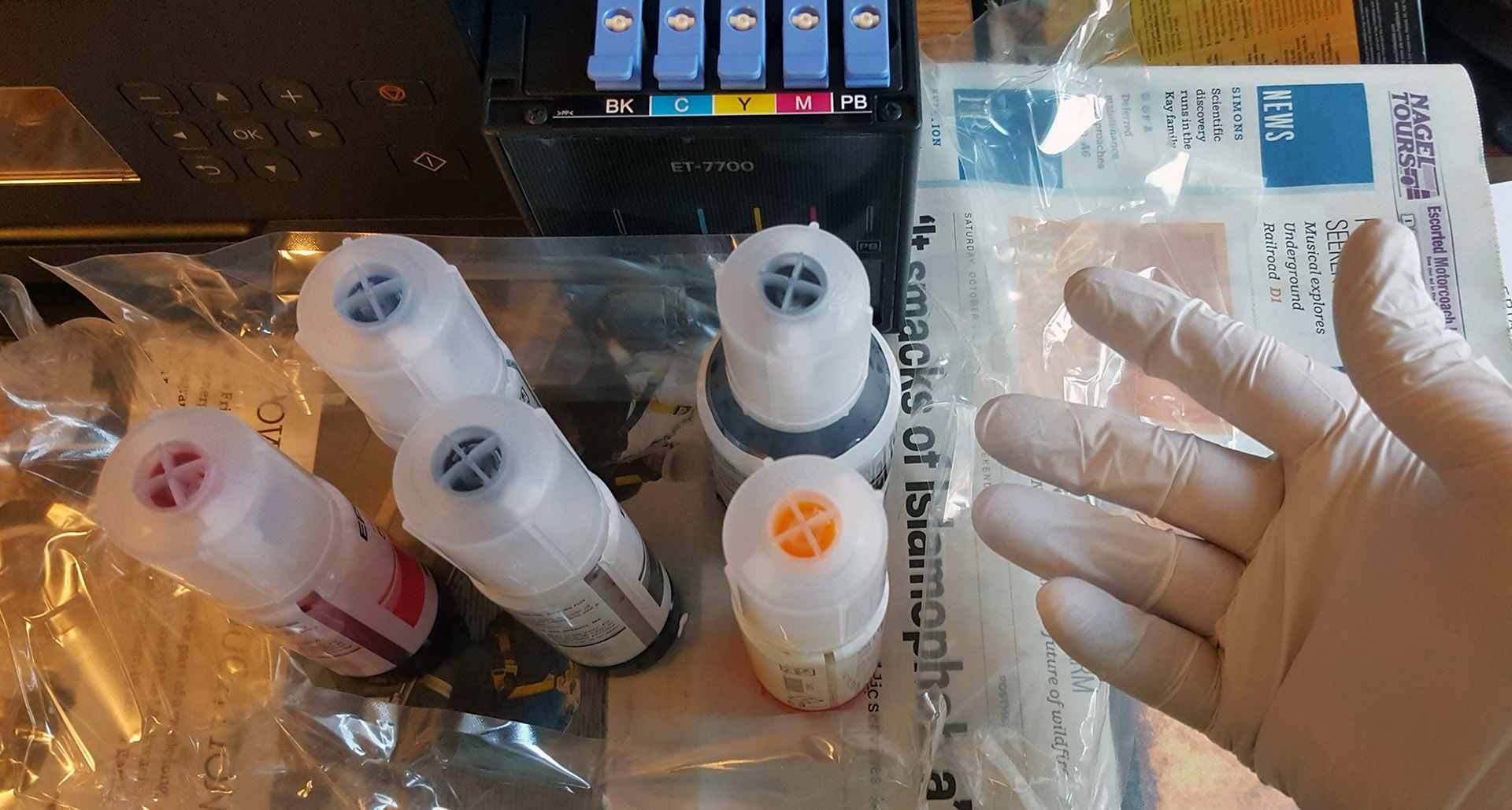 The printer I am currently testing has some additional benefits for folks who want to print photo-lab quality prints, up to 8.5" x 11" is the Expression Premium ET-7700 ($669.99 MSRP). It's wider discounted ET-7750 for the same street price prints 11" x 17" prints. But it takes more room on your table.

Both these two printers with dedicated photo trays, use an additional Black Photo cartridge for deeper black in prints and near laser quality font (at a slower speed high quality print setting). They print at a higher 5760 x 1440 resolution similar to Epson's best dedicated 13" photo printers like the Artisan  and Expression Photo HD XP-15000 Wide-format Printer. This means gorgeous sharp prints on Epson's large selection of paper sheets including Velvet Fine Art paper to Metalic Classic – paper rolls excluded.
Yes, the Supertank Expression Premium ET-7700 and ET-7700 cost more than the 13" dedicated Artisan and Expression Photo which use pricier better quality archival and tuned inks. But when you consider the saving in ink costs, one full ink set, costing less than $100 (including the fifth Photo Black bottle)  yields about 250 impressive full colour 8.5" x 11" prints for substantially less ink cost, 40 cents per print.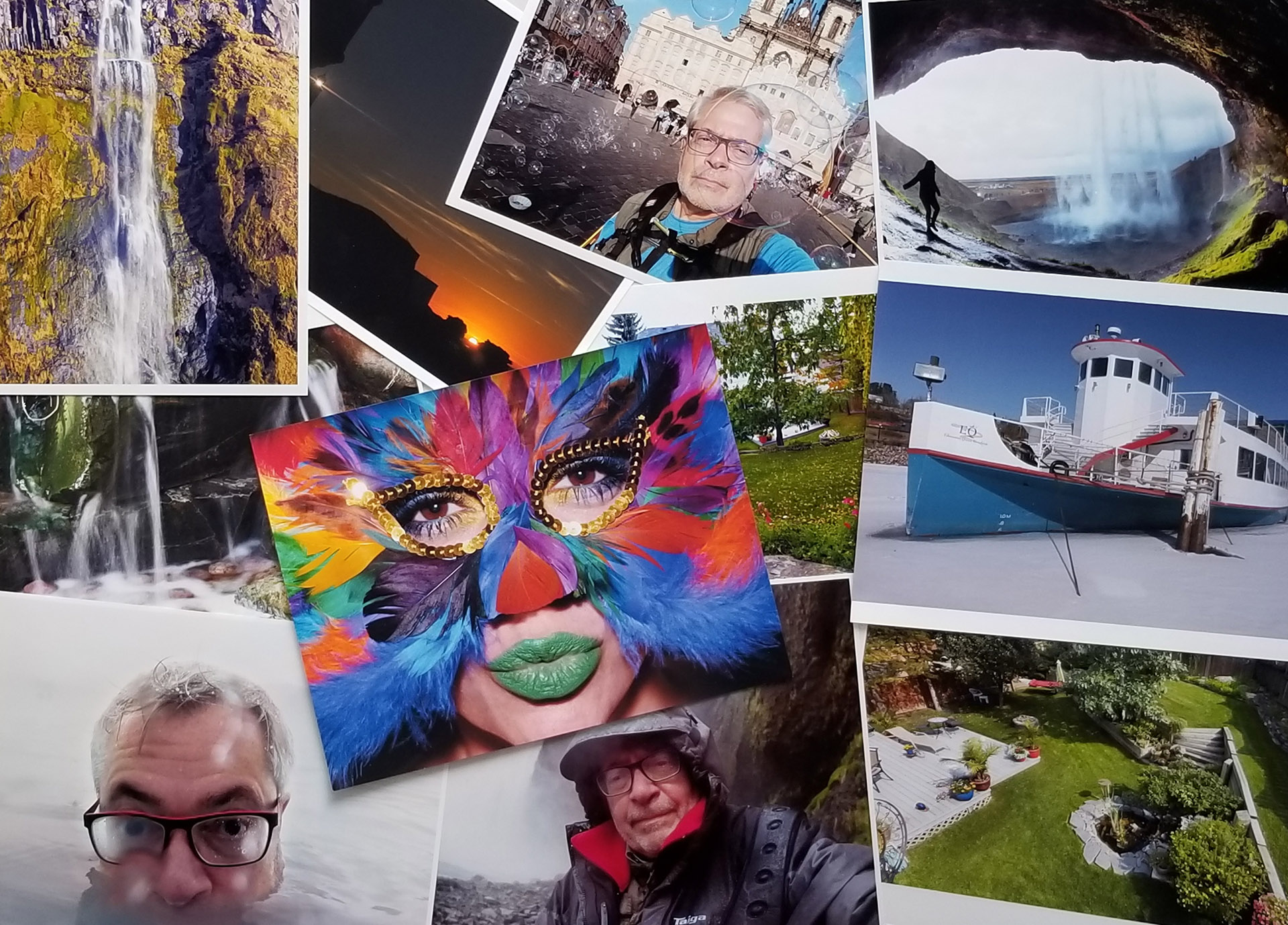 The table below, shows the new Epson Supertank lineup with links to more detail. Available at London Drugs, Staples, Best Buy and the online Epson store, they include three new Expression EcoTank home models, two new WorkForce EcoTank printers for the small medium business market and new to the line, two new Expression Premium printers. They now have uniquely keyed auto-stop non-drip ink bottles for easy no-mess filling of each correct colour. Also options of auto double side printing, CD/DVD disc printing, fax, wireless for home smartphones, an excellent printing app and more.
The ET-7700 and ET-7750 feature an SD slot and USB port for direct photo printing.
Expression ET-2700
Expression ET-2750
Expression ET-3700
WorkForce ET-3750
WorkForce ET-4750
Expression Premium ET-7700
Expression Premium ET-7750
Powered by PrecisionCore®
X
X
X
X
X
Pages printable before ink replacement5
6,500 pages black

5,200 colour

6,500 pages black

5,200 colour

14,000 pages black

11,200 colour

14,000 pages black

11,200 colour

14,000 pages black

11,200 colour

14,000 pages black

9,000 colour

14,000 pages black

9,000 colour

Control Panel
Button Panel
1.44″ colour LCD
2.4″ colour LCD
2.4″ colour LCD
2.4″ colour LCD
2.7″ colour LCD
2.7″ colour LCD
Paper Capacity
100 sheets
100 sheets
150 sheets
150 sheets
250 sheets
100/20 sheets
100/20 sheets
Capabilities
Print, Copy,
Scan
Print, Copy,
Scan
Print, Copy,
Scan
Print, Copy,
Scan, ADF
Print, Copy,
Scan, Fax, ADF
Print, Copy,
Scan
Print, Copy,
Scan
Wireless/Wi-Fi Direct®/Tablet/ Smartphone/
Ethernet6
X
X
X
X
X
X
X
Built-in USB and memory card slots7
Memory Card Slot
X
X
Auto 2-Sided
X
X
X
X
X
X
The Epson Creative Print App for Windows, Macs, Android and iPhone allows you to print from Facebook and Instagram, print directly onto CD/DVDs, create customized greeting cards, personalize stationery and turn your photos into a fun coloring book project. Express your creativity!