The University of Toronto and the University of Waterloo are finalists among eight North American universities who will compete in the upcoming three year-long autonomous vehicle design competition, AutoDrive Challenge.
The announcement by SAE World Congress Experience, SAE International and General Motors will see teams from both Universities start with a GM supplied a Chevrolet Bolt EV as well as software and parts from strategic partners and suppliers.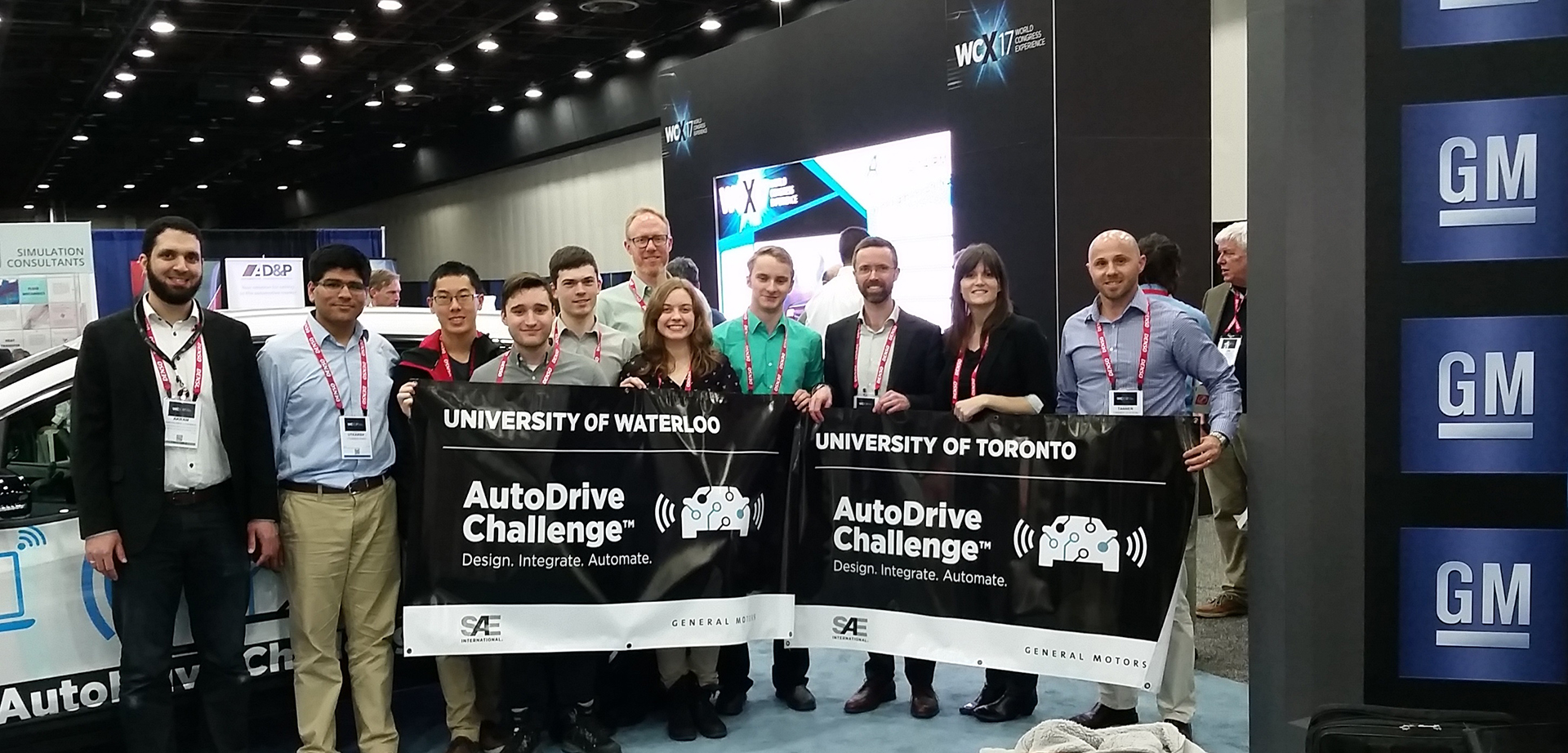 The teams will take three years to complete incremental autonomous driving capabilities on their car. It will be challenging. Their US competitors from Kettering University, Michigan State University, Michigan Tech, North Carolina A&T University, Texas A&M University and Virginia Tech will be on the same mission.
"We are thrilled to be selected and look forward to competing," said professor Tim Barfoot of the University of Toronto's Faculty of Applied Science & Engineering. "The AutoDrive Challenge™ builds on our deep experience in robotics and autonomous vehicles, and we look forward to working with mentors from GM Canada to bring our students' creativity and design savvy to the competition."
Throughout the AutoDrive Challenge competition cycle, students and faculty will be invited to attend technology-specific workshops to help them in their concept refinement and overall autonomous technical understanding.
"It is an honour to be chosen as a finalist and a great opportunity for our students," said Derek Rayside, an electrical and computer engineering professor and AutoDrive Challenge faculty advisor at the University of Waterloo. "Student competitions such as the AutoDrive Challenge allow our undergraduates to gain first-hand experience while learning from industry leaders like GM Canada."
"We are proud to support SAE International and initiatives such as the AutoDrive Challenge" said Brain Tossan, director, Canadian Technical Centre, GM Canada. "As we look to grow our Canadian engineering base over the next few years, these student competitions are a great source of talent for us."
Let the autonomous driving competition begin!
About SAE International
SAE International is a global association committed to being the ultimate knowledge source for the engineering profession. By uniting over 127,000 engineers and technical experts, we drive knowledge and expertise across a broad spectrum of industries. We act on two priorities: encouraging a lifetime of learning for mobility engineering professionals and setting the standards for industry engineering. We strive for a better world through the work of our philanthropic SAE Foundation, including programs like A World in Motion® and the Collegiate Design Series™. www.sae.org
About GM of Canada
General Motors of Canada Company markets Chevrolet, Buick, GMC and Cadillac vehicles through Canada's largest dealer network, as well as OnStar and MAVEN services. Headquartered in Oshawa, Ontario, GM Canada employs more than 8,700 people across the country and is a recognized leader in advanced manufacturing, green operations, active safety, and autonomous and connected vehicle technology research and development. @GMcanada on Twitter