"There's never enough TV" says Netflix
Subscriber-based Netflix is starting to promote its 2017 lineup with live streaming from New York on YouTube, announcing more than 1,000 hours of new content.
8
First was Bill Nye's new science-themed talk show, Bill Nye Saves the World speaking on the topic: "There's never enough TV." The show launches April 21st.
There are more than 93.8 million Netflix members globally across more than 190 countries, streaming more than 125 million hours of content per day.
Couch potatoes can look forward to almost six more weeks of new series, films, stand-up specials, documentaries and more.
"We aren't in the business of creating 'one size fits all' programming, or building slates to fill a finite number of hours of a programming grid," said Ted Sarandos, Chief Content Officer at Netflix. "We're catering to a dynamic world full of people with different tastes  – and as a result, no two Netflix experiences are alike – we want to have something for everyone to enjoy."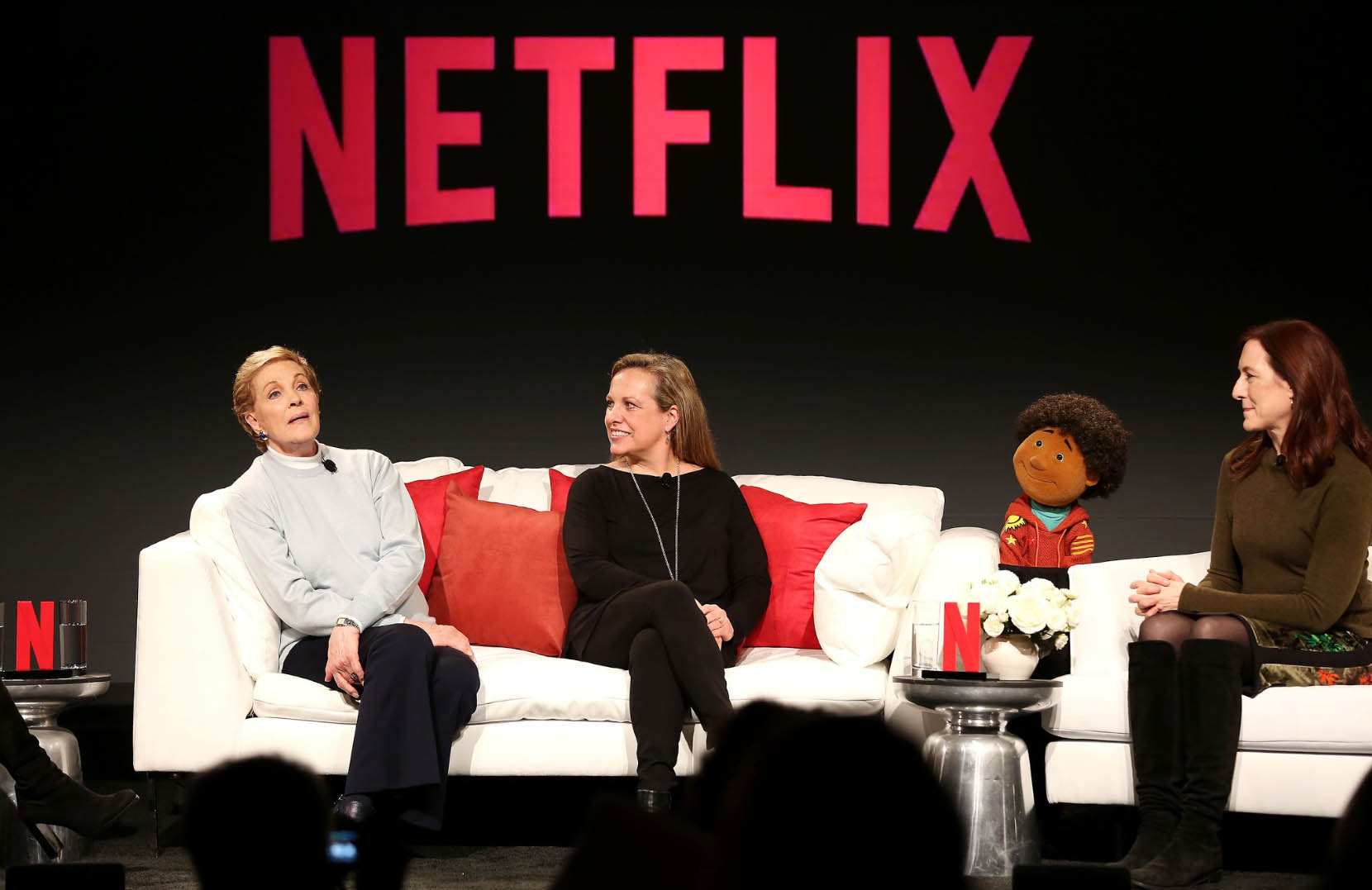 The added 2017 programming – the biggest new content Netflix streaming service to date – will add more individual programing for every viewer, consistently presenting the right content to the right member at the right time. Over time, the service has improved its algorithms for recommending a personalized experience for members easily finding a diverse set of movies, TV shows and more.
Here is a sampling of what is to come:
Bill Nye Saves The World will premiere April 21, 2017.
Orange Is The New Black Season 5 will premiere June 9, 2017.
Marvel's Iron Fist First Look At Colleen Wing.
https://youtu.be/T7o0jJzKiqQ
The OA Part II Pick-up.
Love Season 3 Pick-up.
Chef's Table Season 3 Trailer.
Anne will premiere May 12, 2017.
Dear White People will premiere April 28, 2017.
Project MC2 will have a special episode launching on February 14, 2017-
https://www.youtube.com/watch?v=SMGTRD8GzjU&feature=youtu.be
Project MC2 has been picked up for seasons 4 and 5.
Buddy Thunderstruck will premiere March 10, 2017.
Castlevania  Season 1, Part 1 Coming to Netflix in 2017
Free Rein, Coming Soon to Netflix
Girlboss will premiere April 21, 2017.
13 Reasons Why First Look Photos.
Photos available here
Travelers picked up for Season 2.
Kate McKinnon will voice Ms. Frizzle in Magic School Bus Rides Again.
Patricia Clarkson and Campbell Scott join House of Cards season 5.
Casting JonBenet will premiere April 28, 2017.
Youtube Link: https://youtu.be/xvGK3MIzyMQ
Grace and Frankie will premiere March 24, 2017.
Julie's Greenroom Trailer.