Follow my daily 12 tech days of Christmas. The words of the perennial 1909 festive song by Frederic Austin's original have changed slightly, but the meaning is all the same. Merry Christmas!
"On the eighth day of Christmas my tech love gave to me, eight vacuum cleaners, seven image catchers, six shiny laptops, five top-tier smartphones, four odd collections, three streaming players, two instant photos and a java in a pear tree."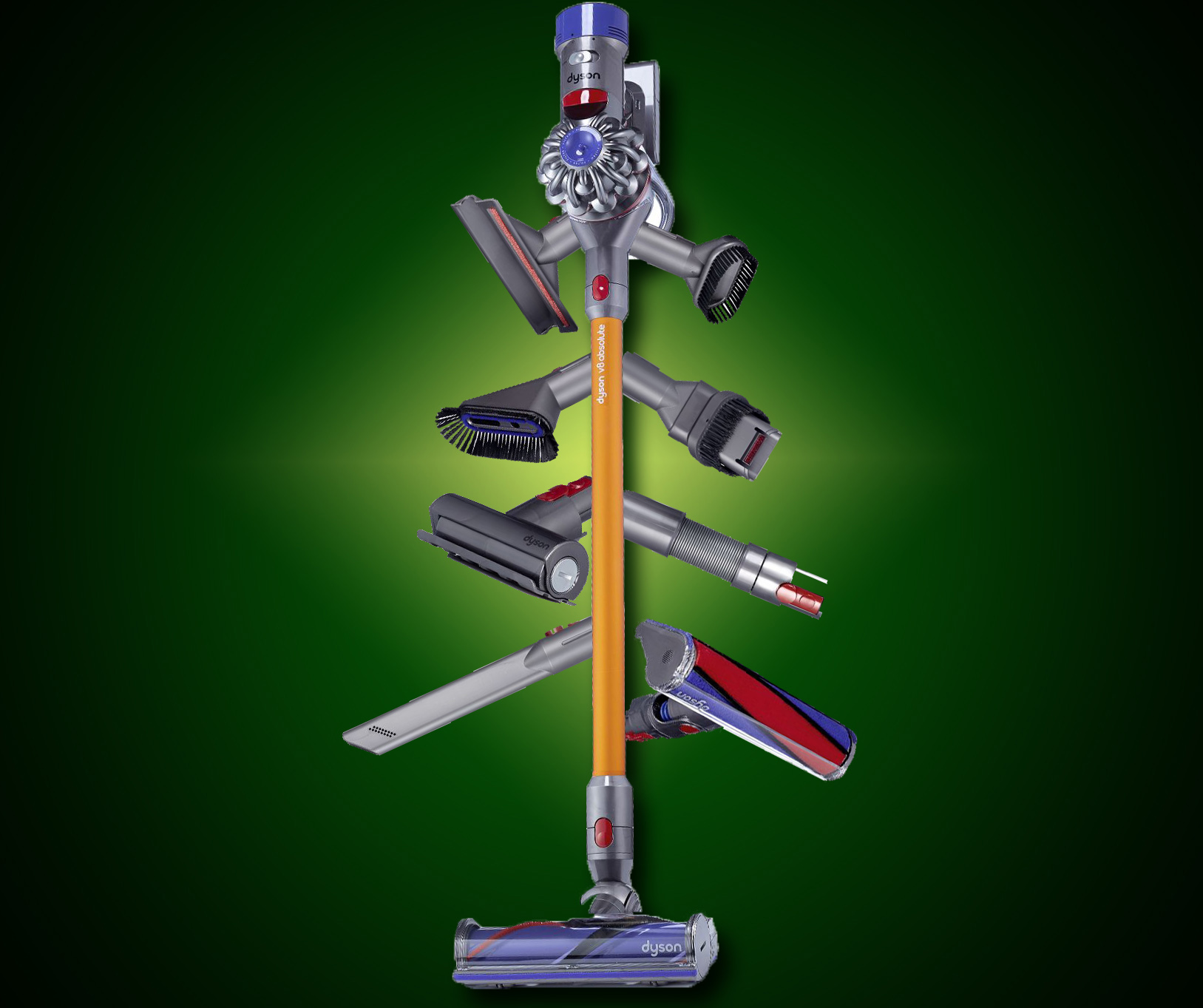 Actually, it's one high-tech vacuum cleaner on steroids with eight attachments! The Dyson V8 Absolute might seem too pricey, at $699.99 but its features fast become apparent the first time you try it.
Vacuuming is a menial task but combining a sense of art sculpture with vivid colours in a high performance cordless vacuum is a game changer. The V8, the latest in a line of Dyson cordless vacuums, doubles its time between battery charges to 40 minutes maximum. Larger attachments like the newly designed soft roller cleaner head run for about 25 minutes. This roller takes on two functions, picking up large debris while fine polishing dust off hard floors. The direct drive cleaner head digs deeper in carpets. Switching to the seven minute-long high power suction mode, literally kicks the vacuum back as it renews the deepest pile carpet.
The enlarged .54 litre bin seems small again – filling up quicker when used in your home for the first time…a deeper cleaning standard experience for first time users. All the other thoughtfully designed attachments like the stair killer Mini Motorized Tool, Combination Tool, Rigid Crevice Tool, Extension Hose, Mattress Tool and Mini Soft Dusting Tool have hero stories of their own.
Weighing in at 2.61 kg it's easy to hold and well balanced with the smaller tool one-hand jobs. It comes with a wall mounted charge stand. The 2 Tier Radial cyclone technology, washable lifetime filter and new hygienic single action dirt ejector do the trick in a top performing cordless vacuum that can out-wrestle traditional vacuums in small living spaces. Voom!