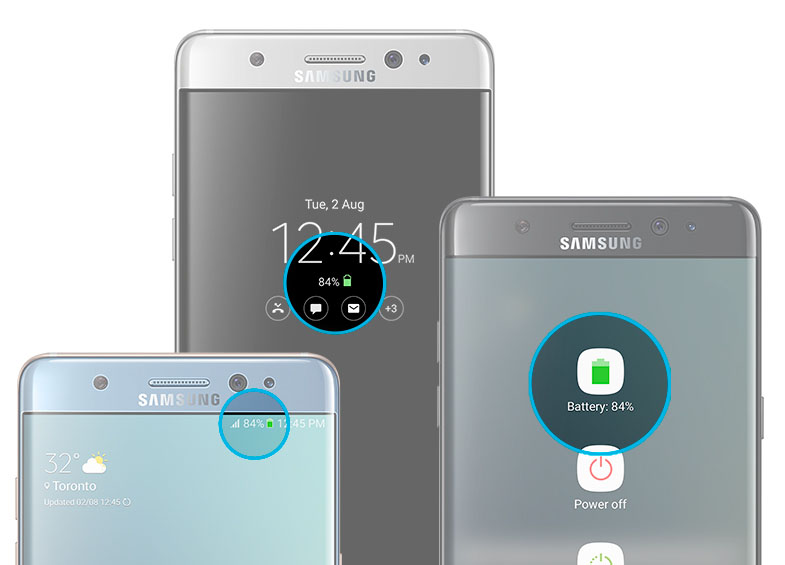 September 21 2016 – EDMONTON – Starting today, Samsung Canada will distribute an automatic over-the-air software update via Canadian carriers to all to Galaxy Note7 users who purchased a device from Samsung Canada or authorised re-sellers. The free software update will show a green battery icon that will clearly identify the device as a Galaxy Note7 replacement and will indicate that the product has been battery checked and is safe for use.
For original Note7 phones purchased between August 19, 2016 through to September 1, 2016, after the same software update, users will always receive a message, on power-up and shutdown, that will advise them to immediately power down and register for the Canadian Product Exchange
Consumers experiencing any issues with their online registration can call 1-800-517-3507 to resolve any other questions or concerns.
"We are urging Galaxy Note7 owners who purchased a device prior to September 1, 2016 to power down their devices and register for the Canadian Note7 Exchange Program, where users can quickly register for a new Galaxy Note7 device," said COO and Executive Vice President of Samsung Electronics Canada.
Brennan said Samsung Canada will soon be contacting Canadian Transportation authorities and airlines officially informing them of the new Note7 safe replacements with the onscreen battery symbol constantly showing in several of the phone's key phases, as illustrated above.
It should be noted that an updated Note7 with the onscreen green battery symbol may not be immediately recognised by carriers, until further notice.
He added that Samsung Canada now has enough Note7 replacement units to cover Canadian needs. He said of the 22,000 Note7 units sold in Canada, 70 per cent have already started the registration process. Of those, two per cent opted for a refund  or another Samsung model.
That, in itself is impressive, showing a high customer satisfaction of Samsung products, obviously a testament to customer royalty.
"Consumer safety is always our highest priority. This software update is intended to help consumers easily understand that they can use their new Galaxy Note7 with confidence," said Brannen.
Being a Note5 user, I urge unregistered Note7 users to get with the program. Now!