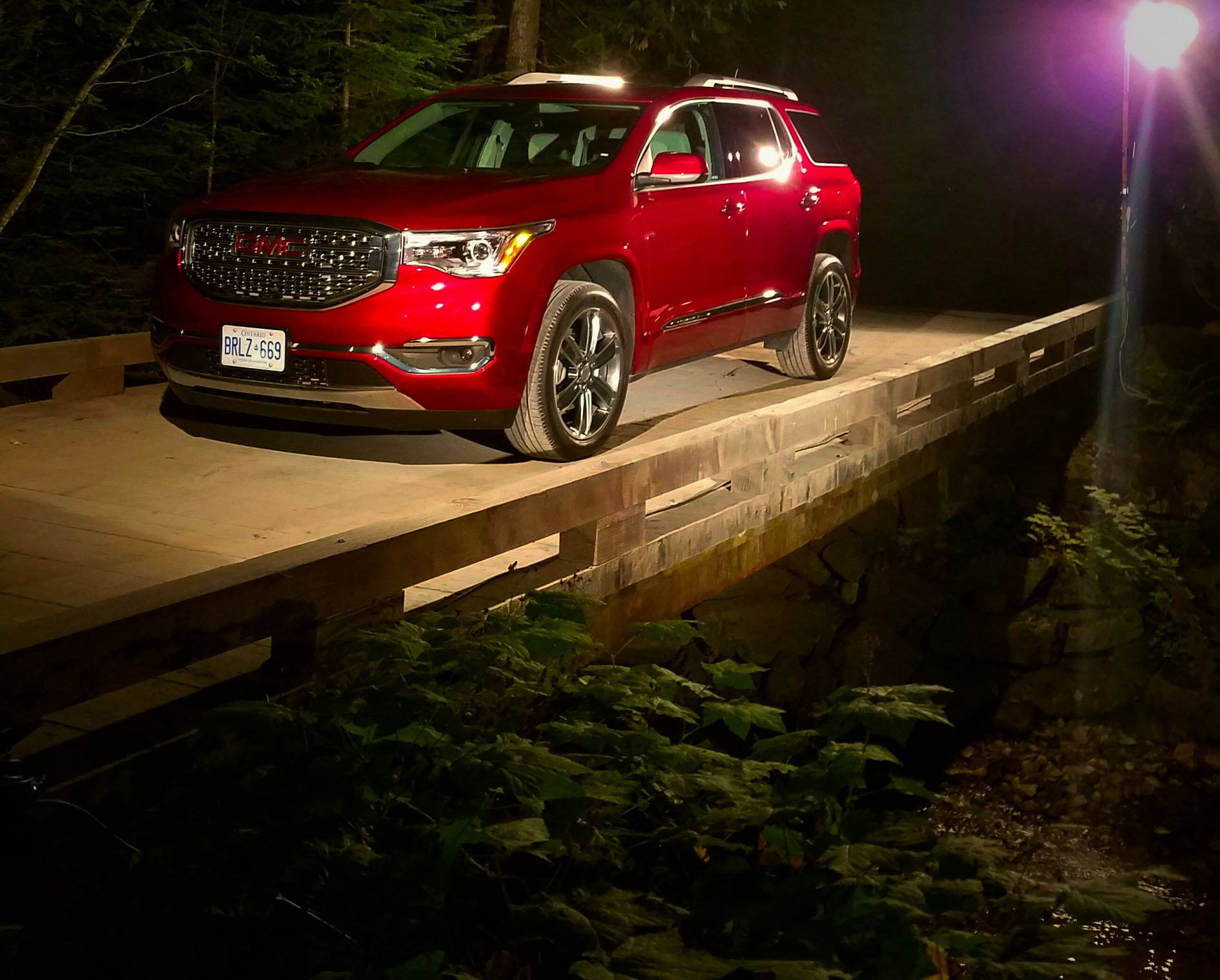 I recently attended a media "driving adventure" for the "re-imagined" 2017 GM Canada Acadia crossover in Whistler. Although the new Acadia was launched earlier this year, GM Canada, creates media driving experiences to familiarize us with new cars, including a similar driving adventure on Vancouver Island last spring with the 2017 Chev Malibu.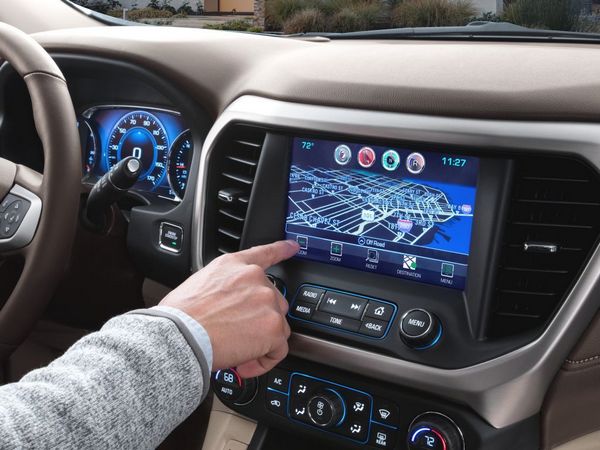 Unlike many consumer technology events I go to, there was little media pampering here. No cabs or town cars to drive us – instead we were given keys to Acadias at the Vancouver airport, preloaded with several OnStar (it sure beats smartphones) navigation destinations, in this case, the eco-friendly Brew Creek Centre, near Whistler, nestled in its own sub habitat with walking paths, small bridges over rushing creeks. The OnStar 4G with LTE with Wi-Fi hotspot was nice, all passengers can get connected online and USB chargers in all three rows comes handy.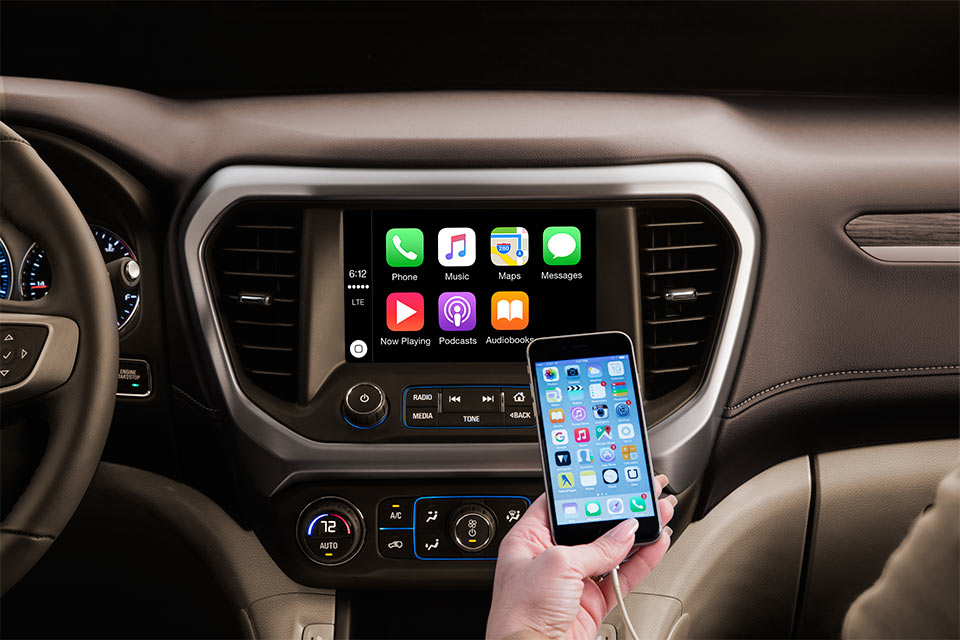 The Acadia, more than 700 pounds lighter than last year's model proved agile in all kinds of traffic. It comes with an all new 2.5L I-4 with direct injection and VVT with 9.2L/100km highway for FWD models, in three models, starting at $34,995 for the SLE FWD to $54,695 for the Acadia Denali. (available 310 hp 3.6L V-6 engine offers GM-estimated 310 hp and 9.3L/100km highway on FWD models).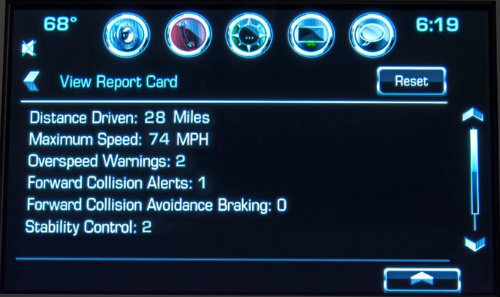 There's a lot of hands-on driving here and a shared love for cars. Like any car maker, GMC is excited about its products. They love cars and it shows. With the help from driving tour organizer and world-renowned adventure driver #garry.sowerby and his team of experienced driving assistance, many retired from all walks of life including airline pilots, these Acadias were 24/7 ready, polished and fueled.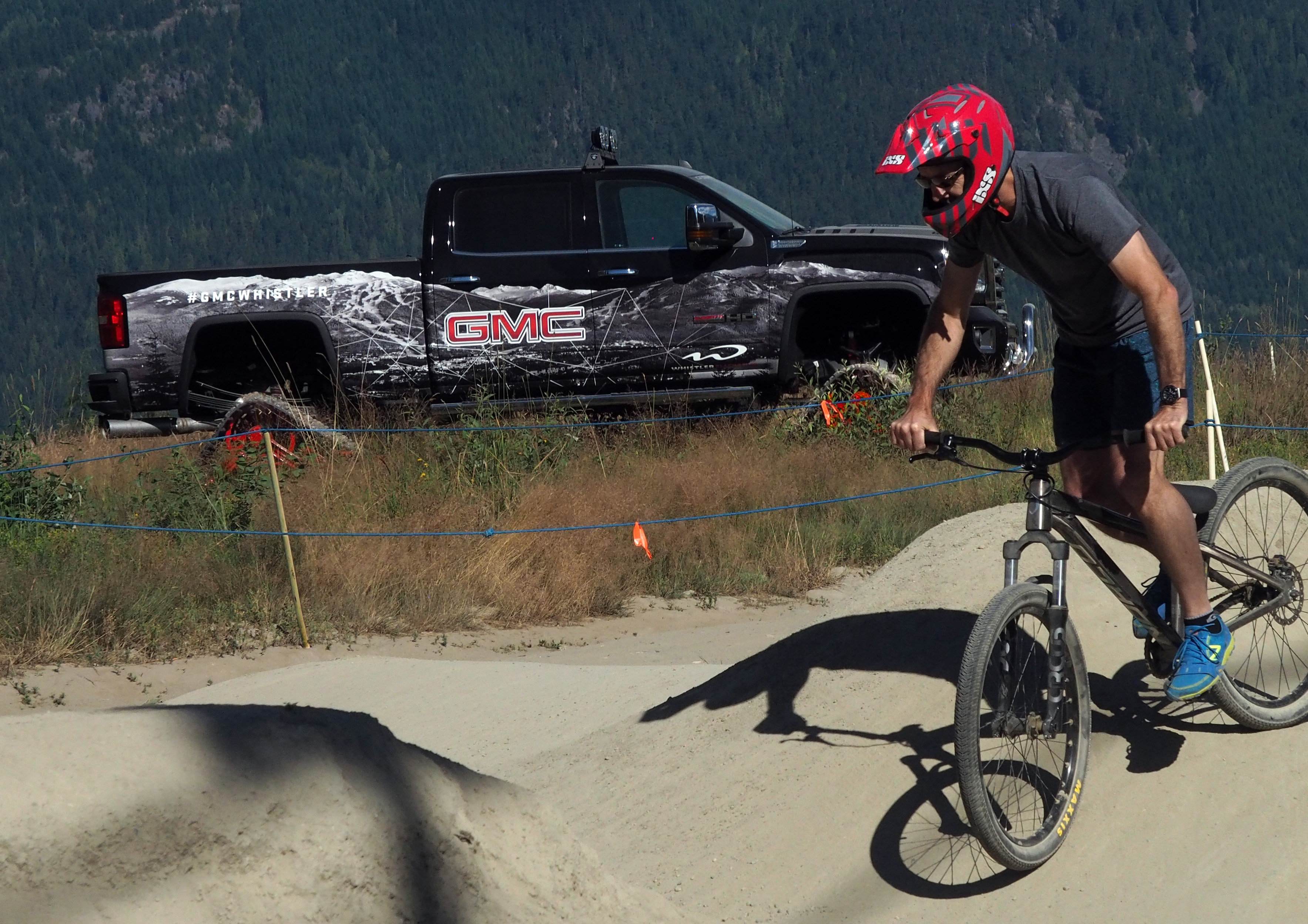 Even the little details mattered here. Garry had quietly placed several Acadias over the most photogenic spots, over bridges and creeks, at the Brew Creek Centre, with carefully balanced night lighting. Being a pro photographer in my past life, this was a bit of photo pampering but made for perfect photos when we walked back to our rooms at the end of the day.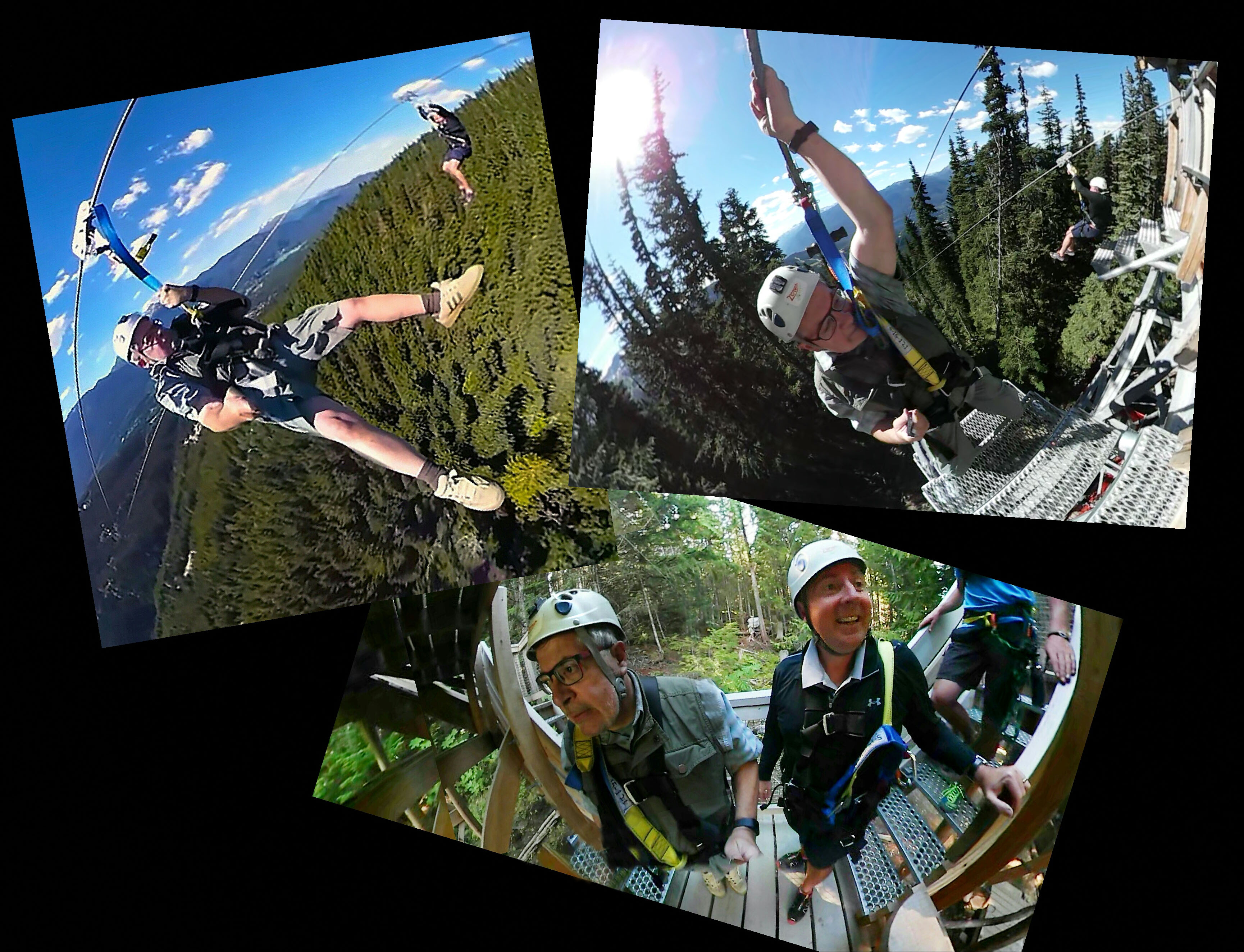 Reporters were paired for most shared driving so this meant a lot of talking while driving and comparing notes on the car drive. Shared driving also the passenger seat time, giving a totally different perspective of the drive. Interestingly, all this also caused some distraction and that's where some of the Acadia's safety features proved useful.
Like Forward Collision Alert, Lane Departure Warning, Side Blind Zone Alert, Front Pedestrian Braking, Low Speed Forward Automatic Braking (standard on SLT-2 and Denali), Following Distance Indicator, IntelliBeam Automatic Headlamp High-Beam Control, Rear Park Assist, Side Blind Zone Alert with Lane Change Alert, Rear Cross Traffic Alert.
All great technology with similarities to competitors with a touch or rocket science. I tend to glaze over the list of safety features nowadays.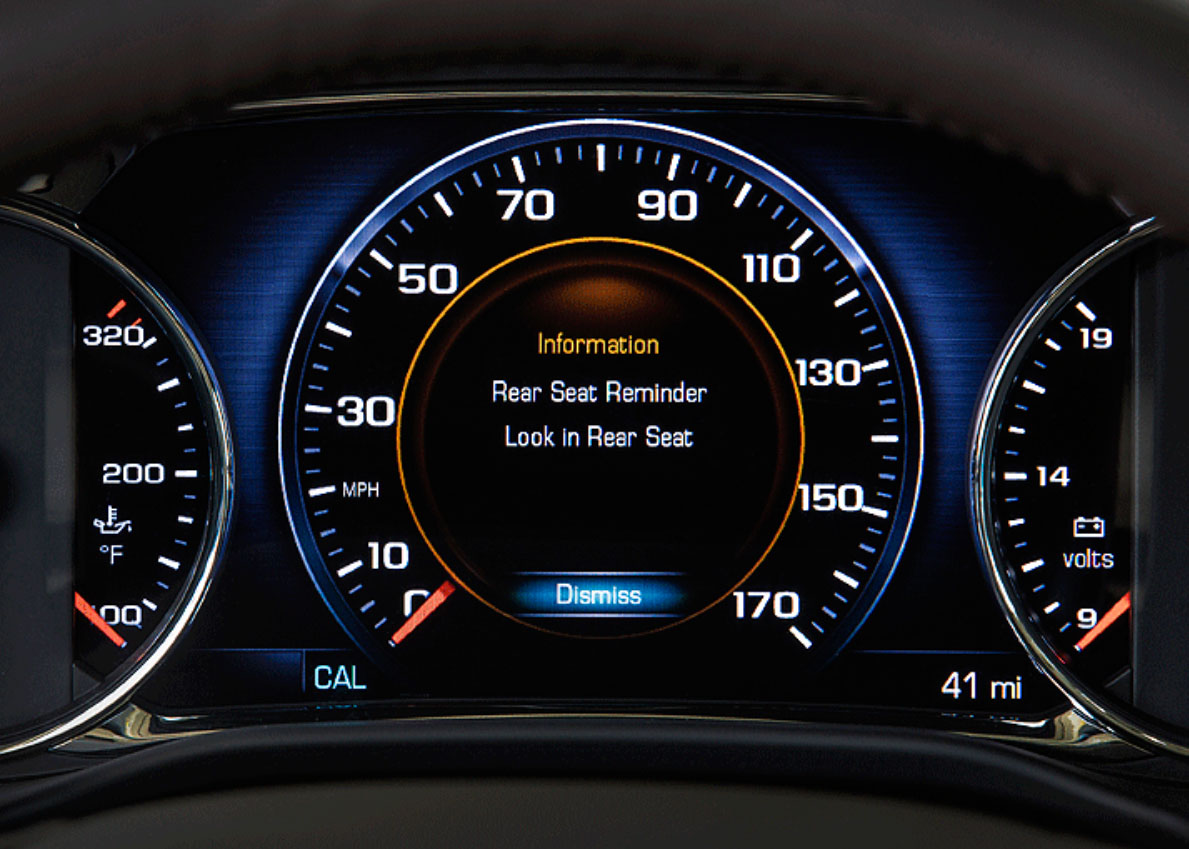 Except one, the new Rear Seat Reminder, making its world debut as a standard feature on all Acadia models. Here's how it works. If you open and close either rear doors, even ten minutes before you start your car, and after your first stop, leave your car without re-opening the rear door again, an audible and visual screen cue reminds you…is there something you put in the rear seat you should check on before you leave your car in the parking lot? Like a child, pet, briefcase or lunch?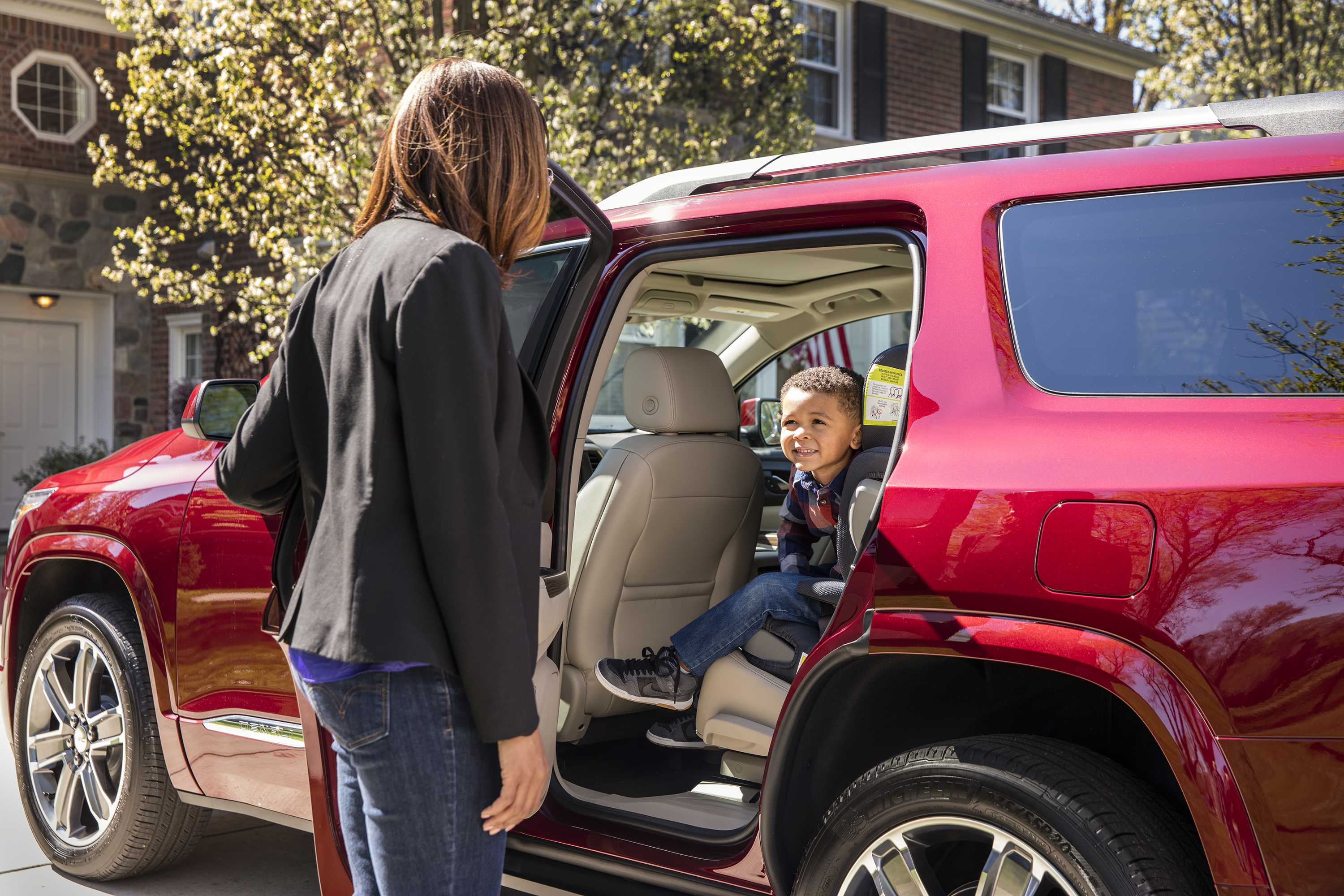 If you are a parent, this simple low tech feature means the world to you. We all have heard about the tragic results when distracted parents mistakenly leave children in the back seat in hot weather. Some 40 children die annually of vehicular heatstroke, the last one, sadly, two weeks ago.
The Canada Safety Council estimates that four to six children die of vehicular heatstroke in Canada each year.
Sometimes simple technology can save the most innocent lives in today's complicated lifestyles. A shoutout to GM!
@GMCCanada #GMCAcadia #AcadiaAdventure