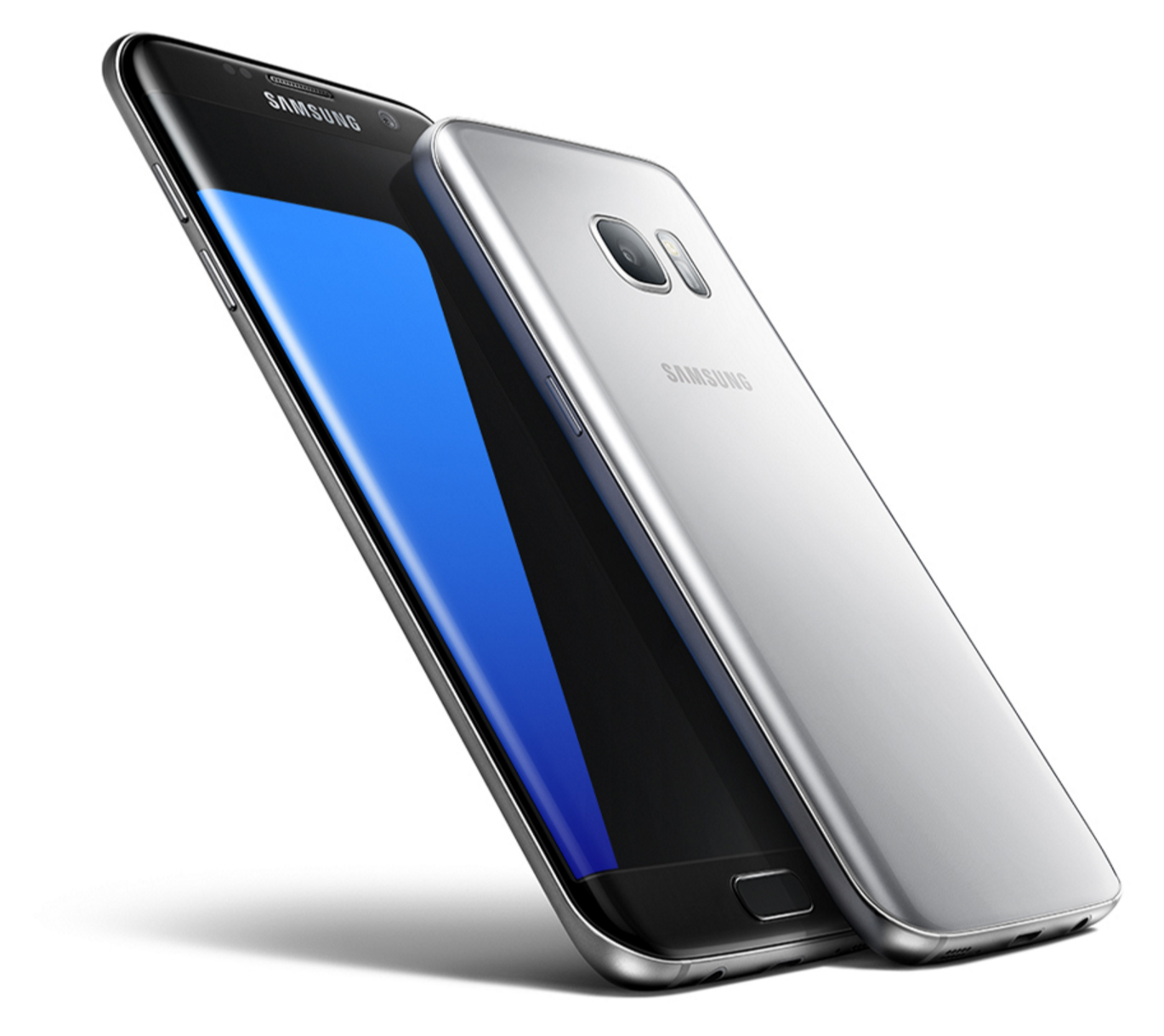 Samsung Galaxy 5.5 -inch dual curved S7 edge left and 5.1-inch S7 right
Today Samsung's new flagship  5.1-inch Galaxy S7, $400 with two-year term and 5.5-inch S7 edge featuring dual curves, $500 with two-year term are available in Canadian stores.
Both have longer battery life, always on display, are waterproof/dustproof, microSD expansion, 4 GB RAM and more.
Its totally redesigned smaller 12 megapixel rear camera with f1.7 lens is now the de facto standard for mobile camera phones. The faster lens and larger pixel sensor let more light in and cleaner noise free imaging.
I posted the following portfolio of an early version of the Galaxy S7 edge on my Facebook page   shortly after its launch in Barcelona on the eve of Mobile World Congress 2016.
Here it is again in my personal blog  in action at the famous  Sagrada Familia Catherdral Gaudi masterpiece in Barcelona, but with much more resolution so you can appreciate the detailed picture quality of the S7 smart phones…in any lighting challenge.
Check out my comparison of the Galaxy 12 MP S7 camera and second newest Galaxy 16 MP Note 5, as well as the super high panorama picture qualityof the S7.
HINT: Yes, the new Galaxy S7 edge 5.5-inch phone is drop dead gorgeous with curves metal and glass edge (with improved pull out panel a finger brush away) but I found it difficult to keep my fingers off the screen and feel secure when shooting selfies. I strongly suggest you protect your precious investment by investing in a case.
Besdies, you never know when you might want to upgrade on your next phone a year from now by taking advantage of theTELUS T-UP! (TELUS Upgrade Promise).  For $11/month T-UP! gives customers the flexibility to upgrade their device yearly and includes TELUS Device Care for that extra peace of mind when you purchase a shiny new device. Alternatively, the TELUS Trade-in program enables customers to trade-in their existing device for a credit towards their upgrade.
Check out my recent Global Sunday Morning News Tech Talk on the S7and upcoming modular LG G5.