Valentines Day is about expressing kind thoughts about folks you care about. Here is some enduring smart technology gifting, much of which can be shared. It is a click or a drive away. It doesn't have to be the most expensive or outlandish tech. It simply cuts to the chase with smart design and value.
And needless to say, fun to give, receive and share!
SMARTPHONES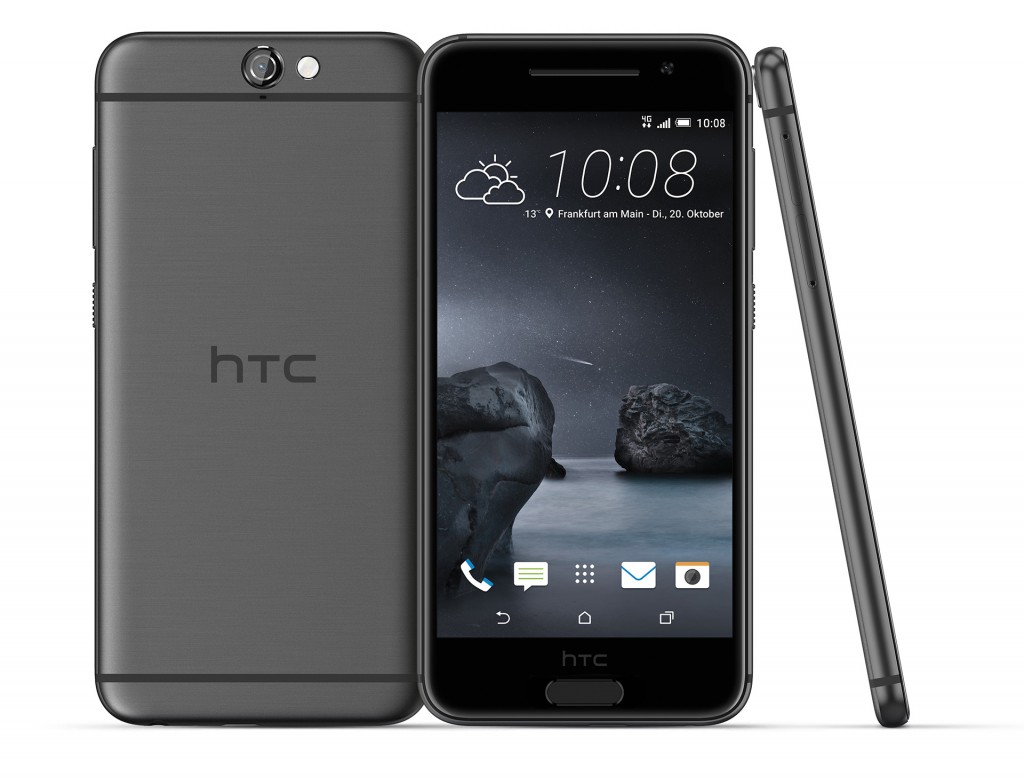 -The HTC One A9, available for $649 at HTC's site only,   comes unlocked. You get what you pay for and its a lot, matching tier one phones costing hundereds more. It looks so much like an iPhone but it runs Android Marshmallow with cutting-edge features like optical image stabilization for it rear 13 MP camera, Full HD video for both rear and front UltraPixel camera which outshoots any phone selfie camera, with one of the widest lens views. The Corning Gorilla Glass full HD screen is plenty crisp with wide angle viewing. The slick touch finger reader is an unexpected bonus as is the extra powerful (loud) built-in DAC 24-bit, 192KHz – better than CD quality audio. You have to pair the BoomSound technology in this thin metal and glass beauty with the awesome HTC Pro Studio Earphones $107.99 at Amazon.ca.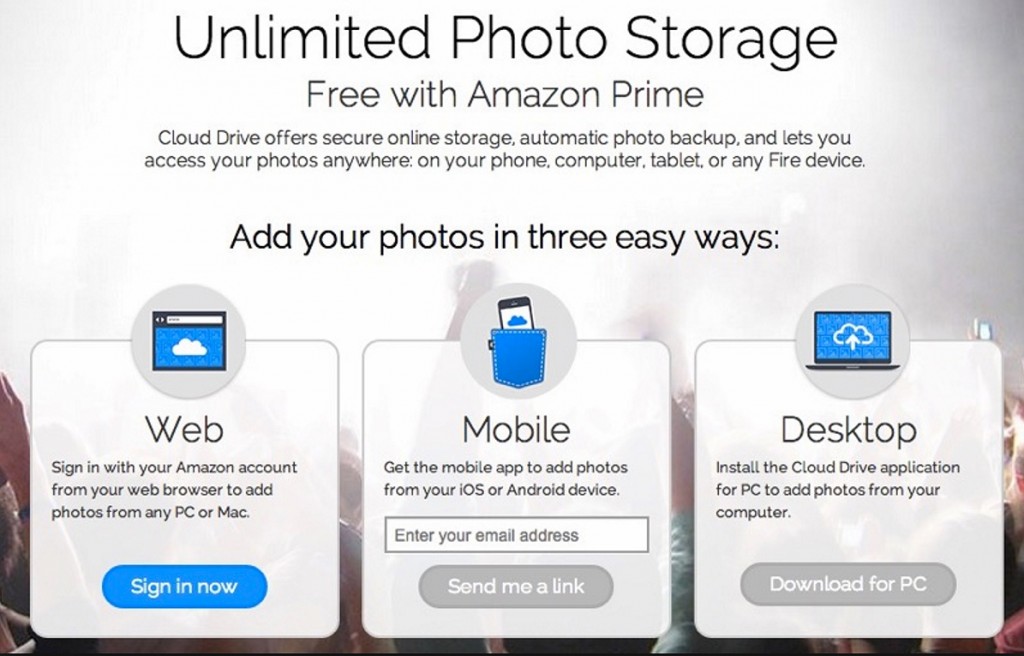 SERVICES
-An Amazon Prime subscription account for Canadians offers free two-day delivery on most Canadian addresses (the exception being a free one-week delivery in rural areas) and for $79 a year, it's a good deal for folks who order and shop around at least once a month. You don't get the media-rich services and number of sale items the amazon.com offers its Prime users in the U.S., but I found the six items I ordered in the past six months have paid the membership off in terms of the discount savings alone, not counting the thrill of getting your Monday order in on a Wednesday.
Hint: Current Amazon.ca users can send Amazon gift cards to friends emails.
LAPTOPS

-Cheaper than a budget cellphone, the Dell Inspiron 11 3000 Series,  $279.99, in Tango Red (also in Bali Blue and Alpine White) , is an ultra-portable laptop, perfect for watching Netflix on cozy date nights, sharing photos and streaming music. Runs on Windows 10, Intel HD Graphics, Waves MaxxAudio Pro and up to 10 hours of battery life. Available on Dell.ca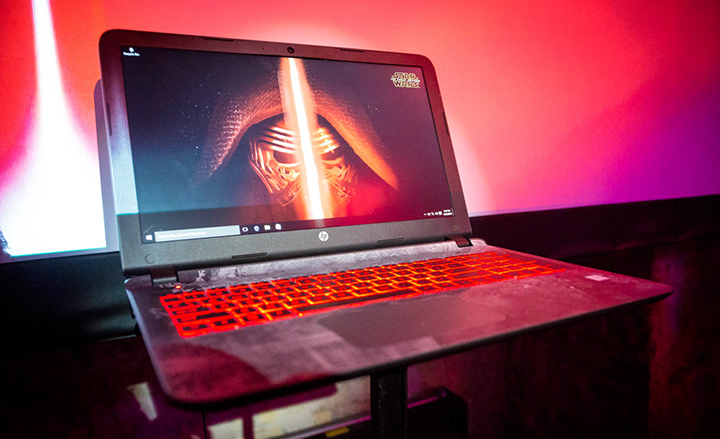 -Is your favourite Star Wars fan in need of a descent laptop? Look no further. The 15 – inch Star Wars  Special Edition Notebook,  starting at $899.99, houses a 6th gen Intel iCore, one GB drive, DVD disc and a chuckful of Star Wars battle-worn design, rare Star Wars wallpapers, screen savers, concept art and original trilogy storyboards from the Star Wars archives . The Full HD screen, glowing red keyboard and impressive B&O Play sound tops off a one-of-a-kind computing experience.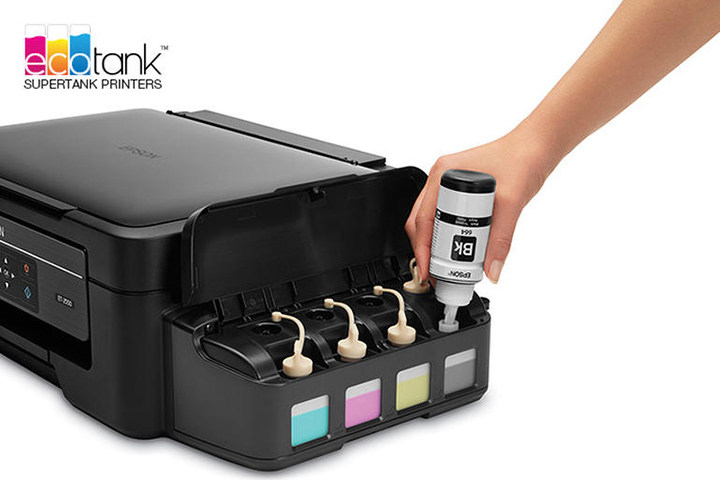 ACCESSORIES
-If you never want to worry about ink for at least a year or two, check out Epson's four wireless EcoTank printers starting at $379.99. They come with four large bottles of ink, in a specially made side tray with enough ink to last two years and print a variety of jobs through more than a dozen 500 sheet boxes of paper. One $16.99 colour refill bottle lasts thousands of pages compared to a similarly priced ordinary cartridge that prints hundreds of pages. Epson's EcoTank system pays off if you normally buy more than five traditional sets of refill cartridges.
-For current HP printers, HP Instant Ink, starting at $3.99 per month, uses smart cartridges that know when your ink is running low and automatically order a new HP quality ink replacement. You can save up to half the ink cost and never worry about running out of ink.
 –Dell's red Neoprene Sleeve, $27.99,  keeps any 15 – inch laptop cozy, protected and well noticed. It has anti-scratch lining and just the right cushioning. Also available in blue and black.  colour is perfect for Valentine's Day, the sleeve also comes in blue and black, and can be used alone or tucked inside another bag.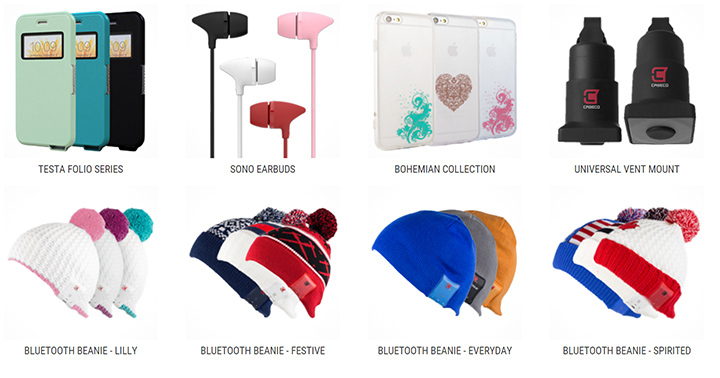 -Toronto-based national Caseco keeps on getting better with innovative mobile accessory offerings. Apart from a range of innovative smart phone cases, very cool tiny universal magnet car mounts and quality multi-colored Sono earbuds, their rich colour and style collection of Bluetooth built-in headphone beanies, $49.99, all locally available at Global Cell Communications in St. Albert, make a great pair of cozy matching music listening caps. Count them, more than 70 styles!
SMART WATCHES
Here are two unique smart watches loaded with features but literally worlds apart on how they work: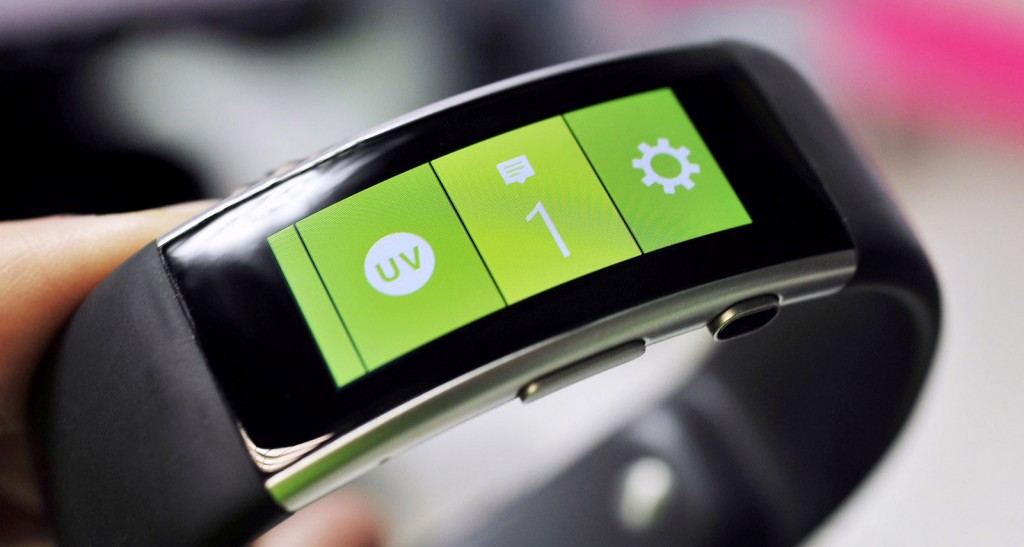 -Microsoft Band 2, $249.99 oozes with quality and features. I think of it as the Mercedes of band wearables. It's unique, running the accompanying Microsoft Health App in iPhones, Androids and off course Windows smart phones. It has 11 sensors, great lasting battery, well designed and thought out health apps and activities with continuous heart rate and the best designed (something you would otherwise have to load and pay for on your smartphone) sleep app ever. It tracks your sleeping pattern and optionally wakes you up, even a few minutes earlier, during your shallow sleep phase. You wake up rested! It notifies emails, messages, socials, weather, calendar and more…like a tiny keyboard for responding beyond pre-arranged messages. Nice!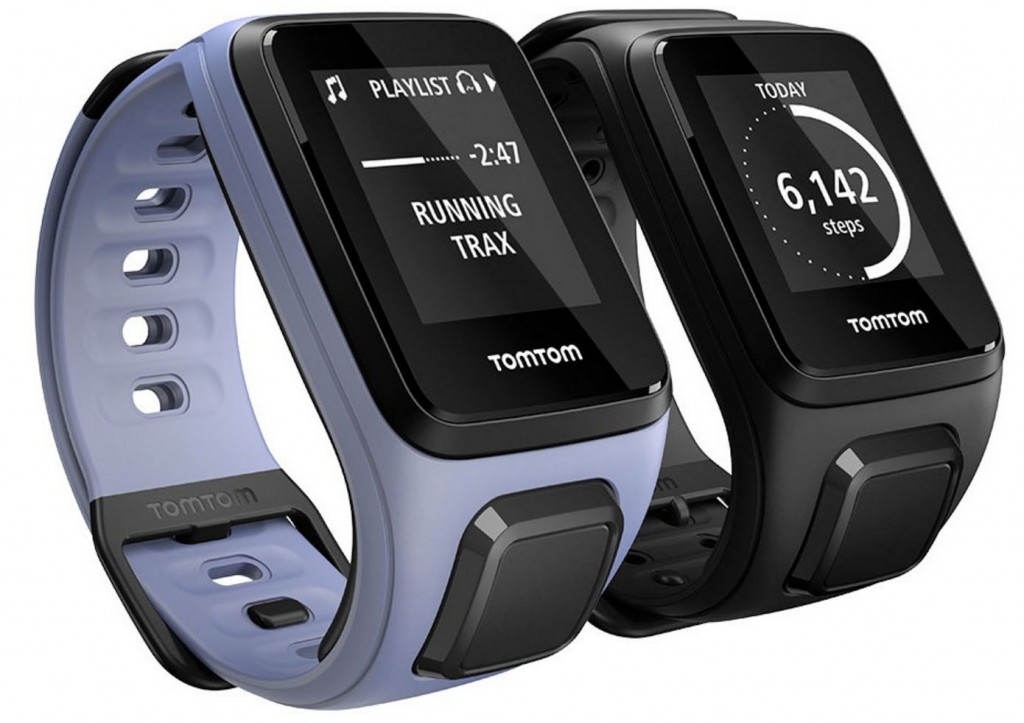 –The Spark, TomTom's first GPS fitness watch, has landed with its digital sensors running. It's unique in many ways. It integrates a music player and Bluetooth connectivity and caters every genre of fitness enthusiasts. With 3 GB of storage, it can store up to 500 songs – users can now listen to their favorite playlists while tracking their steps, miles, and calories burned and monitor their heart rate. – sans smartphone. Nice.
Here are some features:
Sleep Tracking – detects motions and tracks duration
24/7 Activity Tracking: Capture every active minute of your day. Sprints, strolls, stairs, steps, it all adds up.
Voice Coach – provides real-time progress updates and motivation, just when you think you can't, the voice on your wrist says you can
Built-in continuous Heart Rate Monitor: Ditch the strap-on heart rate monitors and track heart rates directly from your wrists
Heart Rate Training Zones: Maximize performance. Improve fitness. Lose weight. Train in 5 different heart-rate zones to get results faster. Not chest strap needed, it's all in the wrist!
Multisport Mode: Switch modes to mix up your training. Choose from run, bike, gym, swim, treadmill or freestyle
Music playlists: can be easily transferred from iTunes or Windows Media Player. Less intrusive Wireless Bluetooth headphones enable users to also hear real-time progress updates from the voice coach.
Smartphone notifications
Water resistant: up to 40m/5 ATM
 Multi-Sport modes: run, treadmill, indoor and outdoor cycle, indoor swim, gym and freestyle.  Gym and freestyle modes are to track other indoor and outdoor sports activities, such as skiing or spinning.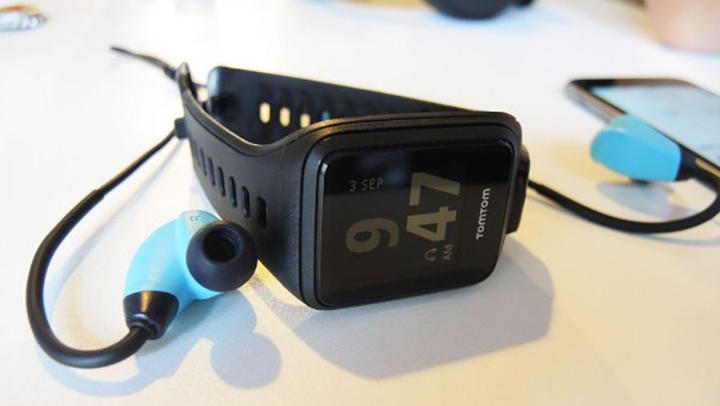 It's lightweight and features huge onscreen key fonts on its monochrome (yes, no colour so it goes farther between battery recharging) something important when you are working out and rely on fast glances on the watch screen.
You can upload and review your stats wirelessly via the MySports app to multiple platforms including TomTom MySports, RunKeeper, Nike+ and more. With the release of Spark, TomTom redesigned its MySports app with a new, more intuitive user dashboard to manage music, access progress reports, set and monitor training goals and get the most out of the Spark experience.
There are five models, available on the TomTom website as well as Sportchek and Best Buy,  in small and large strap customizable sizes for best fit performance.  The most popular is the Headphones, TomTom Spark Cardio + Music GPS Fitness Watch , $299.  Other combos, starting at $199.99, include the TomTom Spark GPS Fitness Watch, TomTom Spark Music GPS Fitness Watch, TomTom Spark Music GPS Fitness Watch + Bluetooth TomTom Spark Cardio + Music GPS Fitness Watch + Bluetooth® Headphones.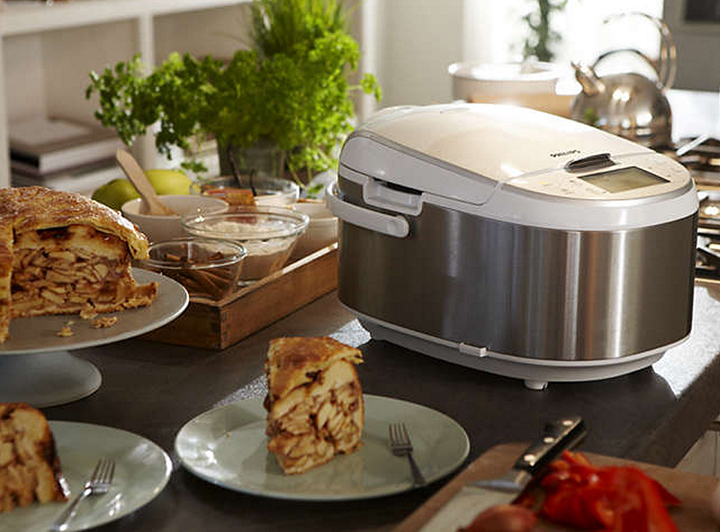 COOKING
Spend more quality time together in the kitchen preparing the food components for the Philips Avance Multi Cooker, $250, essentially a very smart crock-pot. The included easy-to-use recipe book includes an amazing array of dinners, even deserts. It features 10 preset programs for cooking anything from risotto to stew to baked pie. It boils, stews and roasts, all in the right sequence of time and heat changes, till your meal is completed. I suggest sipping some wine as you experience guided cooking, Philips style. The included 4 –litre ceramic pot with smart heating technology and temperature control keeps even heat with consistent results. A keep warm feature keeps dishes warm for up to 24 hours and a 24-hour pre-set timer delivers your meal in time. The durable steel is micro coated and the non-stick interior simplifies cleaning. The Multi Cooker comes with a detailed step-by-step cooking book and is available in most store kitchen sections.
THE BEST-IN-CLASS FOR YOUR QUIET AND DUSTY HOME
Did you know that listening to speaker music at home is good for you? It promotes greater intimacy, more quality time, tastierf and more help cleaning up!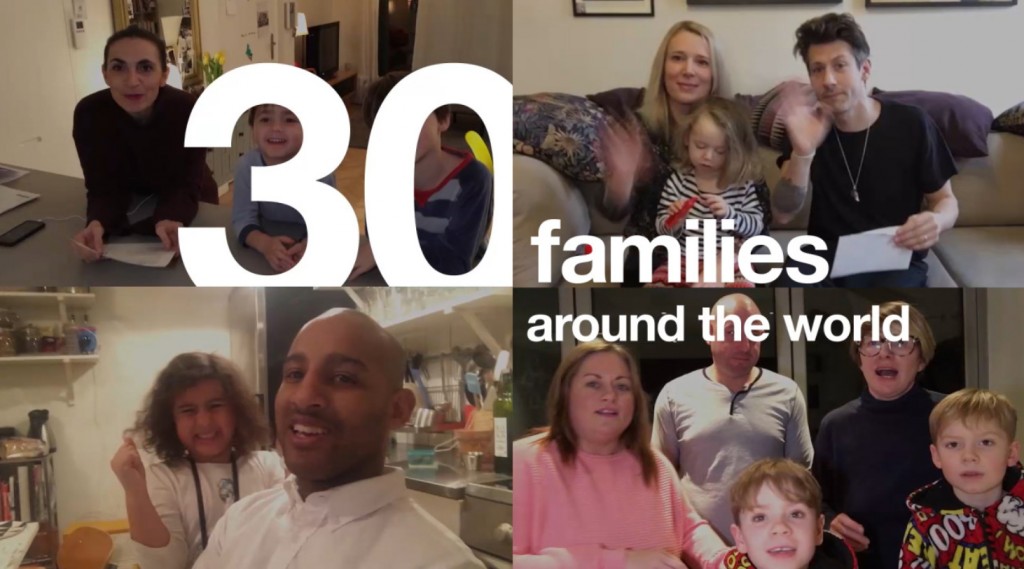 A two-part Sonos sponsored "Music Makes It Home" survey asked 30,000 people across eight countries (including 4,000 Canadian participants) about music and their relationships at home.  The second phase was a unique in-home experiment that tracked what happens when you eliminate music out loud entirely for one week and reintroduce it the next.  Sonos selected 30 families in real homes including four in Canada and tracked how they moved and interacted while at home (with and without music) using Apple Watches and iPhones and iBeacons.
Check out the Canadian results  and  global highlights
Here are some interesting findings:
People who say they listen to music out loud together the most have 67 per cent more sex, and almost a quarter of people would give up sex before music according to survey data.
After music was introduced in the home, 43 per cent of participants reported feeling extremely loved, an 87 per cent increase from before there was music at home.
Boring things can become more fun; 83 percent believe doing chores is easier when listening to music.
50 per cent of respondents enjoy cooking more while listening to music. Time spent together in the kitchen increased by 20 per cent.
People who listen to music out loud at home the most, spend an additional three hours and 13 minutes per week together with their household members than those who listen out loud the least.
For more reading check out Sonos
Needless to say, the better the speaker the better life can be. Which is what Sonos speaker wireless WiFi technology is about. You owe it to yourself to listen to them at a store. Sonos supports the most streaming music services (more than 60) and recently added Apple Music. It also includes a huge selection of free Internet music.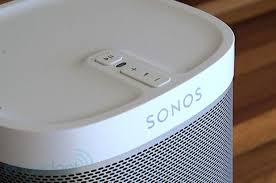 The starter Play:1 speaker, $219, is a compact bookshelf model with amazing sound. A stereo pair in one room is even more amazing. Or get one for each room and play different songs simultaneously with your Android or iPhone.  You can also use a Sonos controller program for Mac and PC.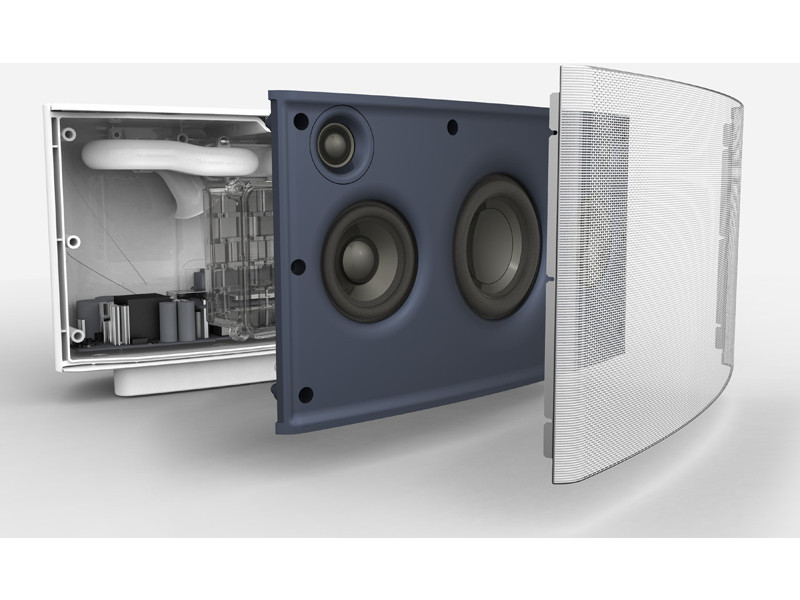 The most impressive Sonos speaker is the recent Play:5 2nd Generation, $549.99, a no compromise speaker. The Play:5 amazes with penetrating bass with clear mids and vocals, capped off with realistic highs. You will laterally feel the music penetrate your skin. The Play:5 Sonos introduces Trueplay, a clever speaker tuning system using your iPhone to produce the best sound, even in "complicated" rooms. Yes its pricey but worth every clear decibel of music.
Check out the Sonos Canadian site for more information on the entire line of speakers and features.
Speaking of loud, the just released Dyson Small Ball Animal upright vacuum isn't. It improves on the previous compact model in many ways:
30 per cent less noise machine: acoustically re-engineered to reduce noise and improve sound quality.
45 per cent longer cleaning reach:  cable, wand and hose extend to 42ft.
Instant recline body: the first Dyson vacuum with a magnetic catch. Lightly pull the handle and go.
Saves storage space: just 31.7" tall with the handle retracted. It needs 50 per cent less space to store than the full-size Dyson Cinetic DC77.
Ball technology:  improved stability to manoeuvre easily around furniture, obstacles and into difficult places.
Hygienic bin emptying: quick single button cyclone release and bin empty. No need to touch the dirt.
Five year warranty: on parts and labour. Free, no hassle repair or replacement.
The Small Ball, $549.99 is on DysonCanada.ca now and will arrive at retailers across the country end of February, 2016.
Check out my Global TV Sunday Morning News and stay tuned for my live report from the Mobile World Congress in Barcelona on February 21!