Boxing day has great deals on tech gizmos. But the adage of you get what you pay for is still true. You can still get a deal on a cheap product as you can on a quality one. It's a mindset on wanting to own something that has extra value and features that work for you.
Here is my list of the best tech gizmos I experienced in 2015, which can be had for a better price on boxing day weekend. But there is fewer of these around compared to the bargain priced devices that attract most buyers. Good technology  will last into next year and pay itself off.
Why? Because it was well thought out, ahead of its time, designed and built to last. To me, it was conceived with a purpose:  to do something better than the competition and make you feel selfishly satisfied every time you use it. It's like driving a luxury car.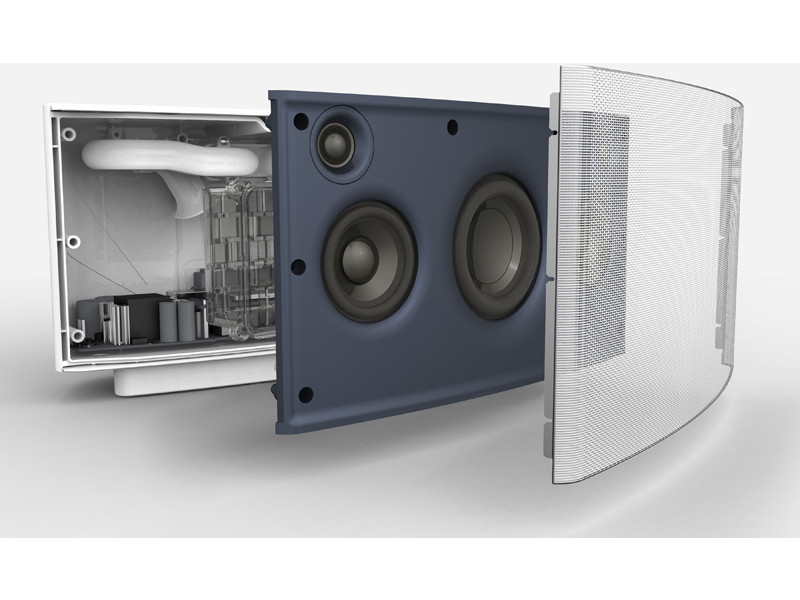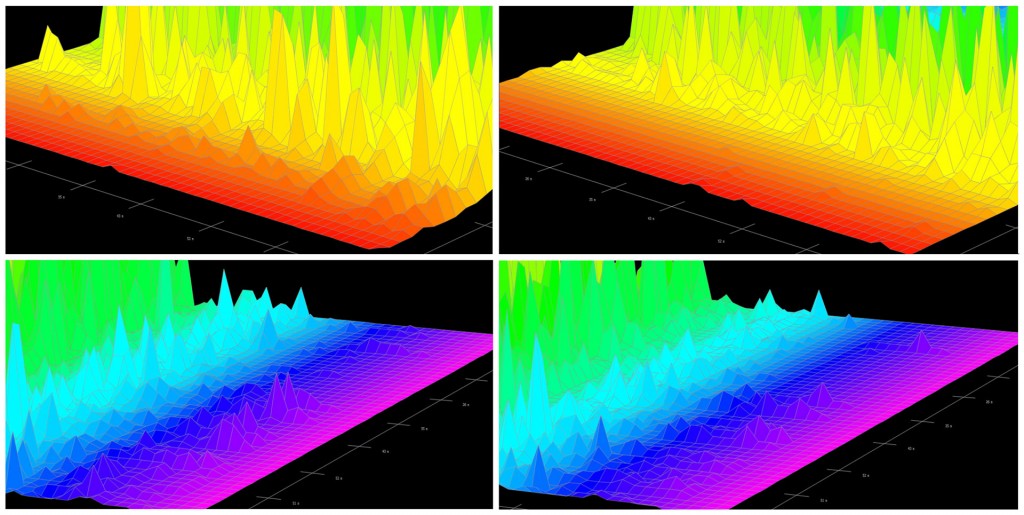 –Sonos Play:5 2nd Gen, $549.99, stands out among peers. The Play:5 manages amazing literally penetrating bass with clear mids and vocals, capped off with realistic highs. With Play:5 Sonos introduces Trueplay, a clever speaker tuning system using your iPhone to produce the best sound, even in "complicated" rooms.  A picture is worth a thousand sounds, as shown above, does not lie. The Play:5 follows a decade old tradition of WiFi based cordless quality sound. Yes its pricey but it covers a large range of audio frequencies and you simply don't tire listening to it. Sonos features some 60 ready-to-go online subscriptions and countless Internet radio stations. Consider the Play:5 a speaker investment.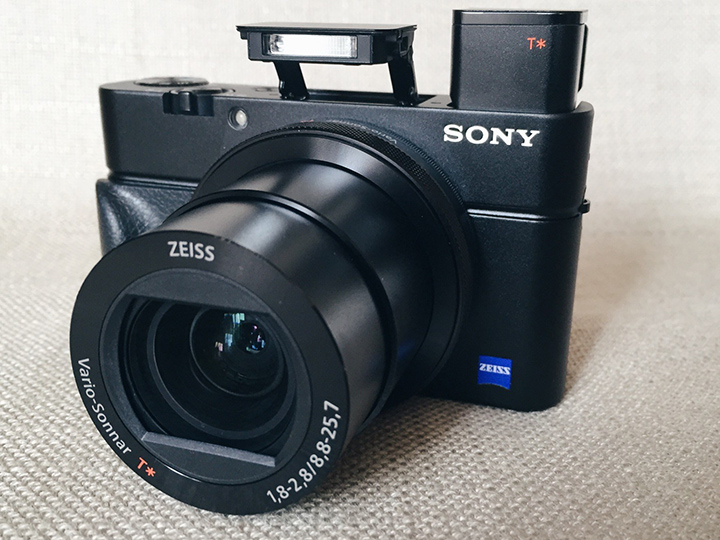 –Sony RX100M4, $999.99 fills the needs of portability, quality craftsmanship and picture and video quality a notch or two better than the traditional point-and-shoot models. It has a sensor twice the size with noticeable better quality than the best cellphone camera. It does more. From 40X super slow motion to 1/32000 shutter exposure, this camera on steroids eliminates distortions in fast moving objects like a golfer's club and can shoot in the brightest lighting. How about continuous 16 20.1 megapixel frames per second or eye-popping 4K movies? It features a sharp OLED Tru-Finder pop-up viewfinder and a fast f1.2 – 2.8 aperture Vario-Sonnar 24 – 70 mm lens. So much in so little space!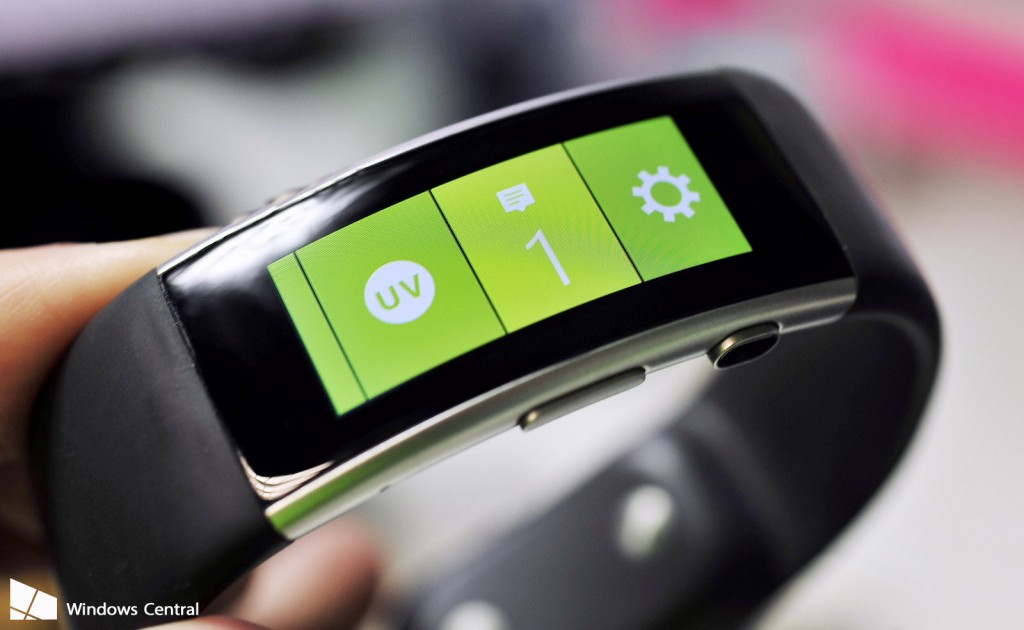 -Microsoft Band 2, $249.99 oozes with quality and features. I think of it as the Mercedes of band wearables. I LOVE the fact it runs the accompanying Microsoft Health App in iPhones, Androids and off course Windows smart watches. It has 11 sensors, great lasting battery, well designed and thought out health apps and activities with continuous heart rate and the best designed (something you would otherwise have to load and pay for on your smartphone) sleep app ever. It tracks your sleeping pattern and optionally wakes you up, even a few minutes earlier, during your shallow sleep phase. You wake up rested! It notifies emails, messages, socials, weather, calendar and more. Nice!
-Laptop: Acer Aspire R 13 R7-371T-59ZK Signature Edition Laptop $899 is plenty sharp with a 13.3" Full HD touchscreen but is unequalled in using in tight spaces due to its unique sturdy swing frame screen. This allows you use the keyboard in bus and airplane seats. Or simply having the touchscreen closer to you with full keyboard access. It has all the right user features, Corning glass, silent running SSD memory choices and optional stylus.
-Laptop: Dell XPS series are well made and priced based on cutting edge accessories like SSD drives. I like their workmanship best, at any price point.
Laptop shopping hint: If you live close to one, the Microsoft Store offers the same deals on competitor laptops, beyond its very excellent but pricey Surface Windows 10 models.  It has dozens of handpicked adware free, Microsoft-backed selections of Dell, HP, Acer, Asus and Lenovo models.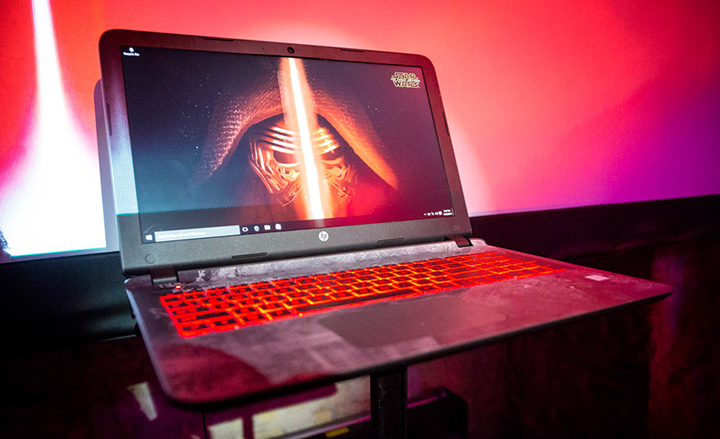 -Laptop: Normally I avoid special edition themed laptops. But the new HP Star Wars special edition 15.5" laptop, $899.99, is a keeper. It has Star Wars DNA inside and out on a matt dark grey base, a stunning red backlit keyboard and tonnes of Start Wars media and facts. It would be a great back to school buy because of its components and features alone. A bright Full HD screen 12 GB RAM, One TB storage and for Canadian consumers, an added performance NVidia Graphics card, making this special keepsake a real gaming machine too!
-Travel Headphones: Bose noise cancelling  headphones make in-ear bud style, on-ear and two around-the-ear models. I have tried them all as well as the competitors, whose prices and marketing buzz start high and quickly drop. None match Bose. Ever wonder why Bose noise cancelling prices don't drop? Because no-one can touch their noise cancelling technology. Tip: if you like to snack and chew gum when travelling, go for the on-ear and around-the-ear models as they don't pick up jaw movements. If you like to fall asleep while listening to music, and prefer compact, check out the in-ear models.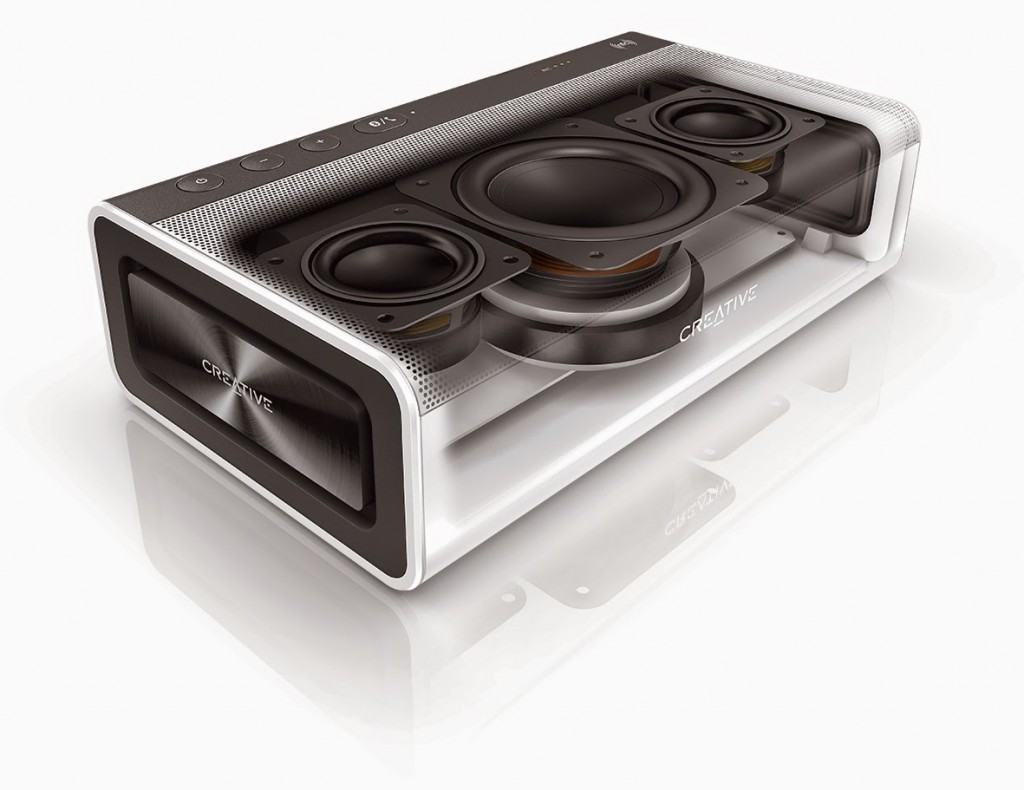 -The Sound Blaster Roar 2, $241 on www.amazon.ca wins hands-down in "how many top-tier speaker elements can we cram in a box" category. It also wins on quality sound on the go with extra features. Two high performance amplifiers, and five speaker drivers, including built-in active subwoofer, blows you away with rich sound. Its wireless Bluetooth with a built-in micro-SD slot for onboard music, it charges smartphones off its battery and connects to other devices like TVs, laptops, game consoles and more, through traditional Aux In or micro-USB. It also comes with a quality case. The battery lasts more than eight hours.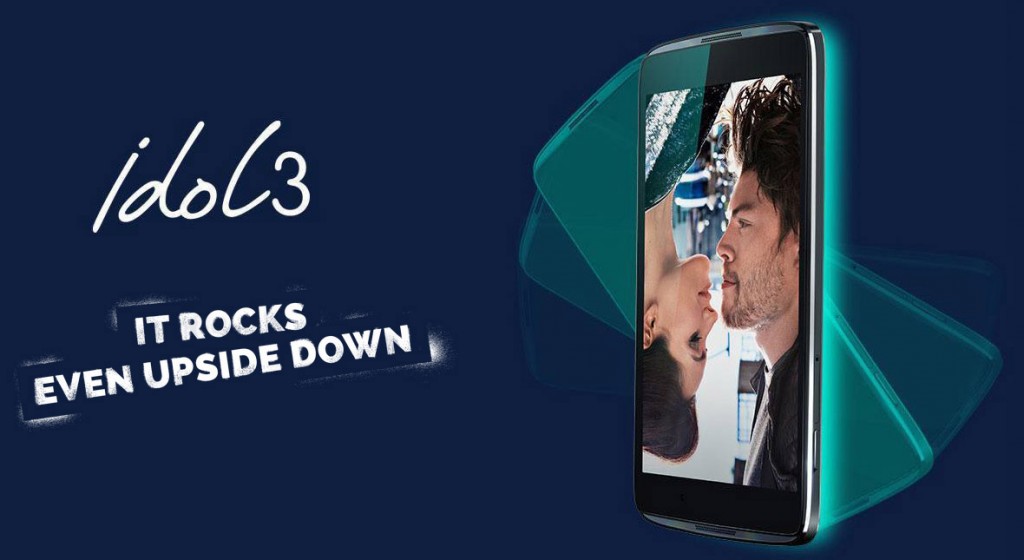 -Phones: Where does one begin? There's iPhones followed by dozens of Android-based phone price points to choose from. Budget minded folks should check out the Alcatel Idol 3, $360 outright or free with a two-year plan. Its coolest features are the ability to hold from any angle; it rights itself when held upside down. It's the first smartphone in North America to include Eye-D – a biometric technology that uses eye print verification for secure authentication to unlock a user's device with a simple selfie. Available from Bell, Koodo Mobile, Virgin Mobile and TELUS, the later for $0 with plan or $360 outright.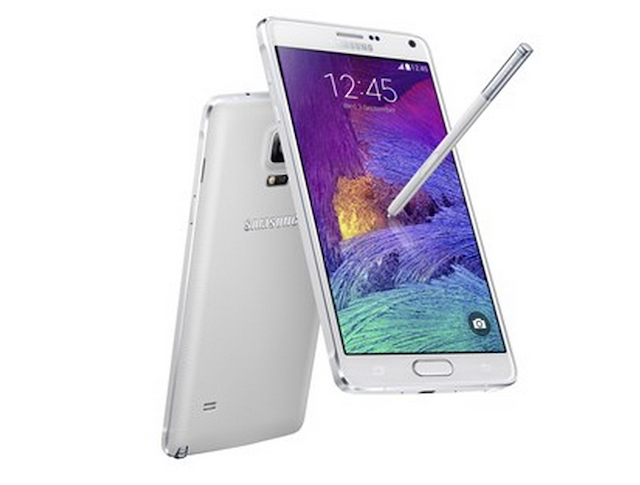 -More phones: The most equipped smartphone is the Samsung Note 5, $860 no term, $300 with plan. with S Pen Stylus and currently the widest angle and up to five megapixel front selfie. The only faults with the Note 5 is its average quality speakers and fixed memory price (or pain) points.  It's fast and features the brightest AMOLED 5.5 inch screen that even makes mediocre photos look great onscreen. The S Pen has as many pressure points as full blown stylus tablets and cool text conversion, like hand writing a contact and quickly converting it into a text-based contact. The LG G4 16 MP $700 no term and $0 starting at $70 per month with Telus on a 2-year plan. It's 5.5" screen bright in a light weight design. Its 16 MP rear camera takes the sharpest photos and its professional RAW format captures any challenging light range. Using the right photo editing programs, a RAW image is like a second chance to reshoot the photo, leaving JPEG photos behind with white detail and rich black shadows.

-The BlackBerry PRIV is unique in that it's an Android Phone with BlackBerry DNA, like its most excellent and user efficient Hub mail manager mail client. It also has a unique common sense security feature that pretty much lays out the pain points in your phone's online goings on.  Its big feature is a bottom slide  out traditional physical keyboard, nice, but frankly the phone is just as good with its 5.5" 2560 bright wide angle view  touchscreen. BlackBerry tells me they other NAdroid models in the works. If they dump the physical keyboard and $200 off the $890 no term price, and keep all the other well thought ought features including a very excellent 18 megapixel camera, they have a fighting chance of staying in the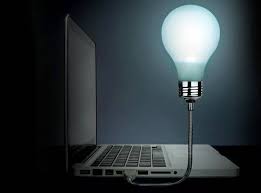 -The Logiix Brite Idea is a simple USB connected unbreakable light bulb. It works off phones,  tablets, computers or portable USB batteries. It produces lots of light anywhere. London Drugs.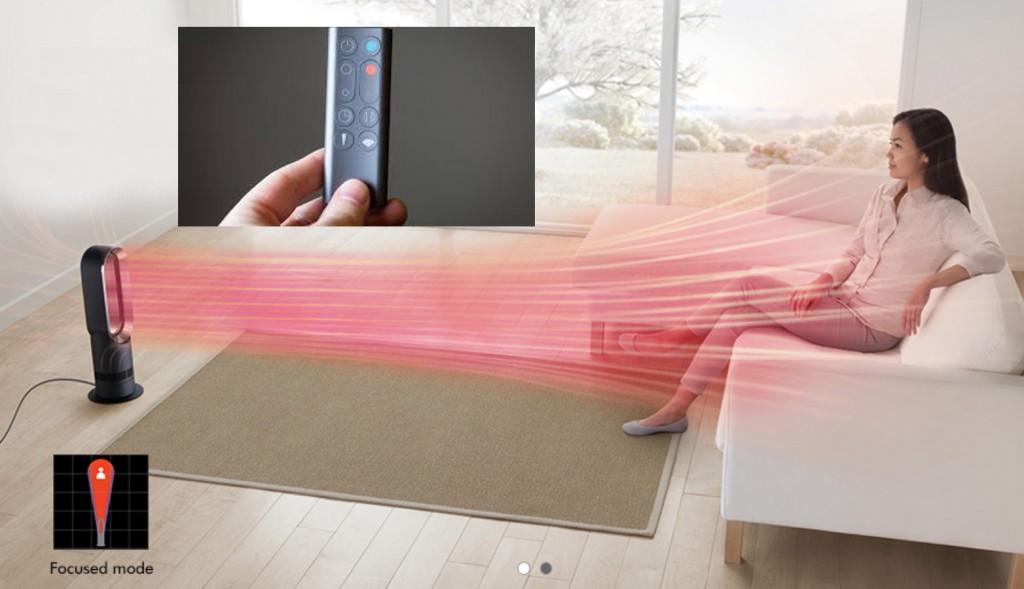 – Dyson Hot + Cool Jet Focus combination heat and cool air vertical model, with a recent Holiday price drop to $449.99, is a noticeable improvement over previous models. It's much quieter and its Jet Focus feature is adjustable to zoom its air stream to one person across the room or evenly and quickly disperse cool or hot air in a wider and shorter pattern. The accurate thermostat can be set to your comfort level and the must have adjustable timer automatically shuts the unit off after you are asleep. It's pricier than competitors but the above features and included remote control are appreciated, once you start using them.  not to mention uncompromising warranty service
Check my recent Global TV Sunday Morning News Tech Talk Holiday Giveway on more cool tech to look for on Boxing Day