Air Canada will make it twice as hard to reach its Altitude Qualifying Status for 2017.
Starting next year, Aeroplan members will also have to achieve Altitude Qualifying Dollars (AQD) spending minimum dollars on ticket purchases, on a sliding scale, on top of the current AQM miles flown and AQS segments to achieve their overall Altitude Status.
The new requirement starts at $3,000 minimum spending on tickets for Prestige 25K  up to $20,000 for 100K Super Elite.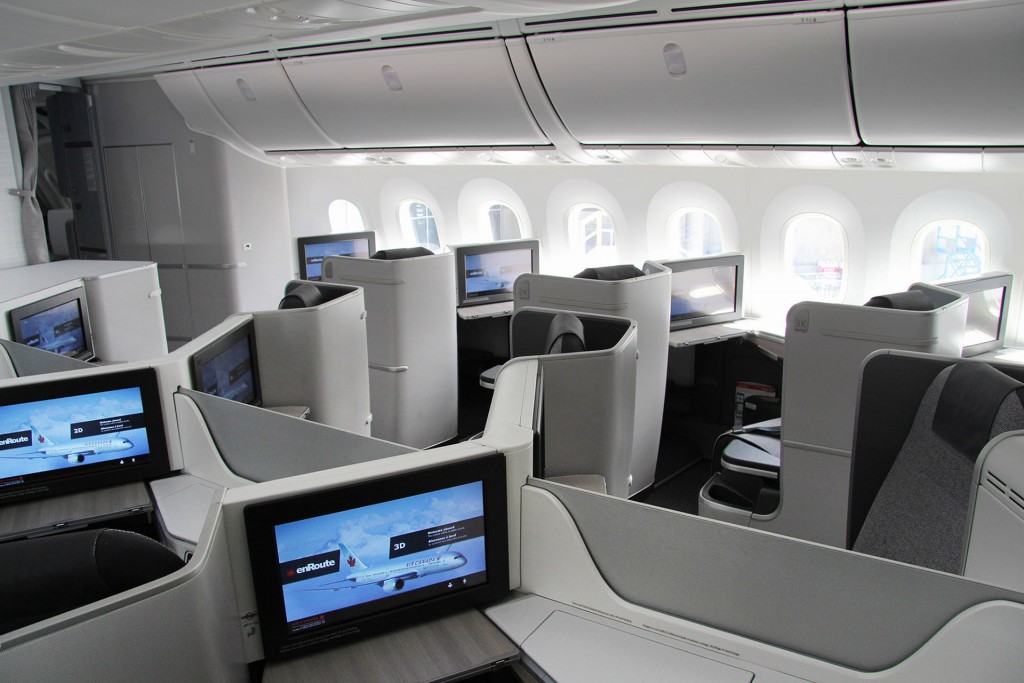 What does this mean to consumers?  You will have to spend much more money on AC Latitude fare tickets, instead of Flex, to make those annual 130 hours of flying count. And it will become more difficult for an active Aeroplan flyer to get free Air Canada business seats behind those closed curtains in front of the cabin.
For example, a week long return trip next April to Paris from Edmonton on AC will cost $2,976 booked on Latitude seats, compared to the $1,359 Flex fare. Or, you will have to fly twice as often on Flex fares (more hours and time flying) to have spent the new minimum AQD.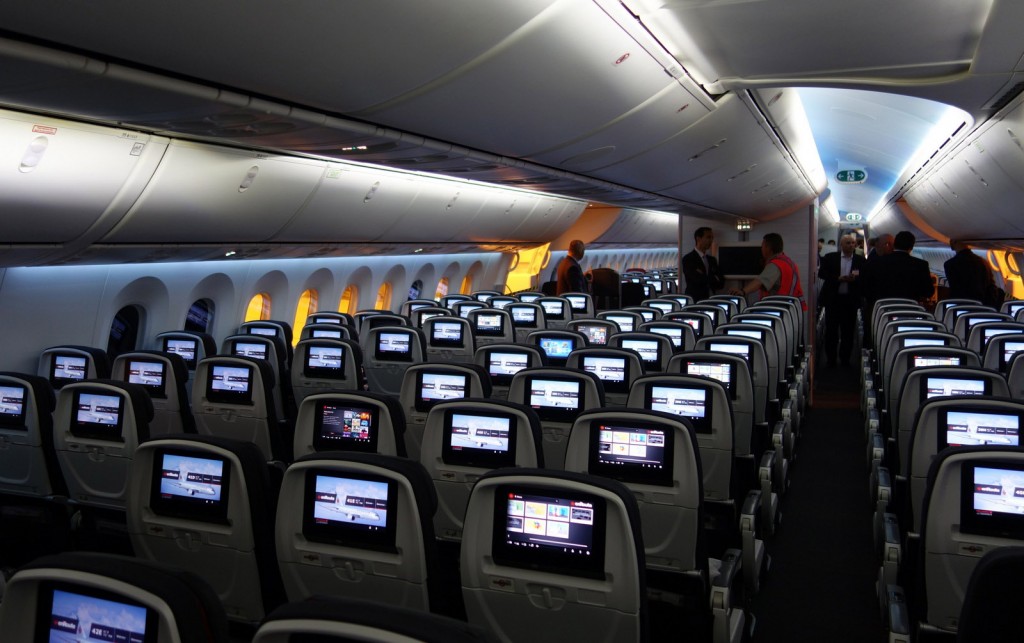 Air Canada says it's keeping with competitors practices. They say that every year. I considered Air Canada as above competitors, not keeping up with them ,often boasting of international award recognitions. Forget about it, that's all market talk. It's about business.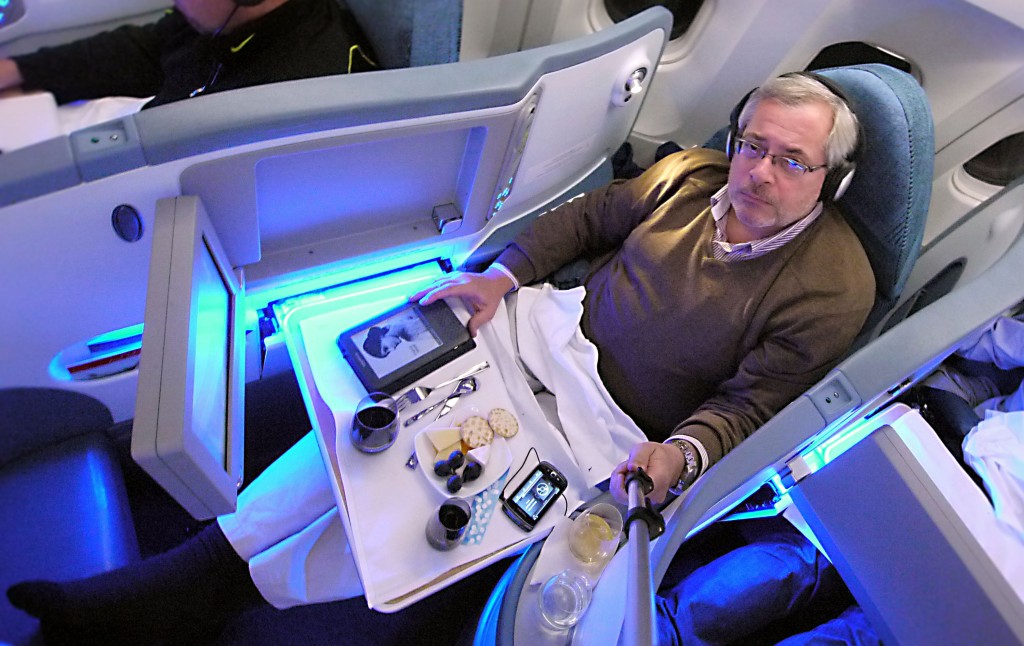 Air Canada also has to contend with disgruntled paying business flyers and rich folks who are annoyed with "passengers from the back of the plane" getting a free business seat. Fair.  I know, I have talked to them. I fly lot's of free business class as six year Super Elite 100K, an invitee to many technology events worldwide and also from my own pocket.
But consumers aren't forced to fly anywhere. And they do have to spend most of their flying hours on the back of the plane to achieve any Altitude status.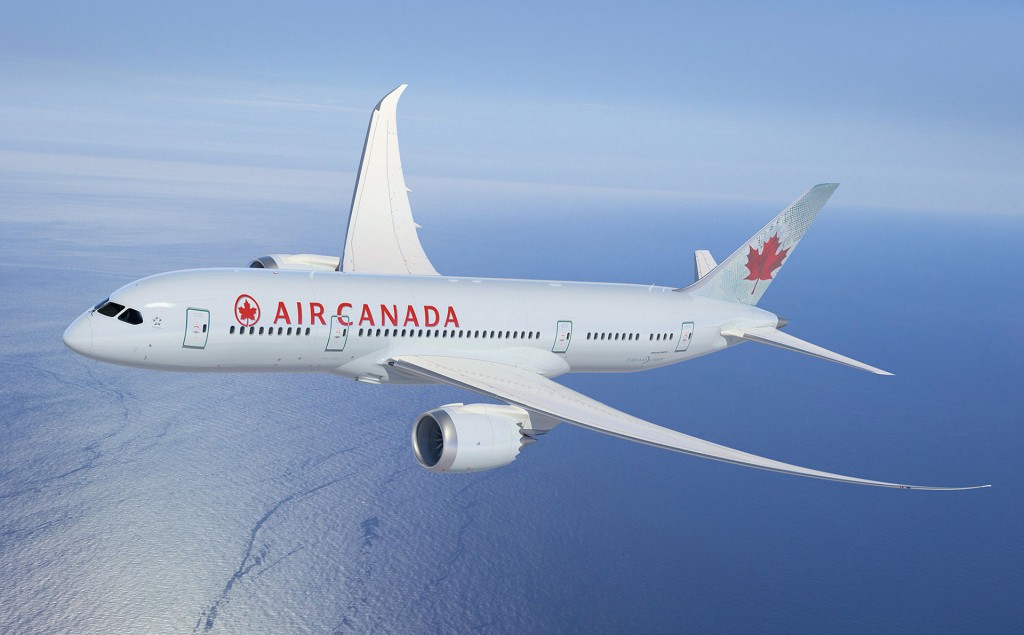 IS IT TIME TO FLY SENSIBLY, SAVE LOTS AND HAVE A GOOD TIME DOING IT? 
The Aeroplan Distinction game, like all other credit card "free" points and flying reward plans, will have you spend tens of thousands on flying, hotels, restaurants, cars and shopping to get more free flights. But you will spend so much more if your main purpose is to travel more often, comfortably.
Frankly, ditching all these schemes, actually buying your ticket for cash or credit card,  for the cheapest seats with any airline is literally one tenth the cost. And you can still enjoy your trip. Buying a real meal, not air airliner hospital food, at a nice airport restaurant or bar and simply paying $50 – $100 for worthwhile extra legroom seats including emergency exits, will save you thousands in one year.
Enough to even splurge on seats behind that cabin curtain. Want to be the first to get aboard?  Be the last to get aboard instead, enjoying a cup of fresh java while the rest line up to board.
I caught up with Ward Air founder Max Ward. Now in his 90's, still bright and active spending time in his amazing metal and woodwork shop. A hobby for keeping his getaway lodge up north, in shape. The bush pilot airline pioneer, famous for Ward Air class service for all seats (quality linen and silverware) thinks the airlines are all going the wrong direction trying to attract or keep customers. How right he is. I still miss his legendary airline, as do many ex-Ward Air crews I run into today on Air Canada.
WHAT ABOUT AIR CANADA'S HIGHEST SUPER ELITE STATUS?
Air Canada's Super Elite 100K is amazing with virtually unlimited Aeroplan miles best rates, flight schedules, seats and incomparable VIP Concierge service. Check out my WiFi HiFi Super Elite 100K  on the greatest VIP travel experience with Air Canada  "how to" feature, before Air Canada's disappointing announcement yesterday.
Super Elite is worth keeping. Next year it will cost you a minimum $20,000 to become Super Elite more than twice as much for the same 130 hours of annual flying on Flex-only seats.
Air Canada is making it tougher for dedicated frequent customers who helped build the airline empire, to reap just rewards. And its not losing paying business class customers. They trump free and upgrade business seats over any frequent flyer.
Note to Calin Rovinescu, Air Canada's President and Chief Executive Officer: Dear Calin, have you ever seen the excitement and glee on your customers faces at the AC boarding gate when they are called in to pick up their business class boarding pass?
I have, but it will  become a rare site.  One of those soon-to-be past highlights of being an Air Canada frequent flyer.
There! Now I feel much better. Happy flying folks!
Check Steve's Global TV Sunday Morning News Tech Talk segment and accompanying blog.