Following up on my Global TV Sunday Morning News Fathers Tech Talk segment today, here are some more gift ideas on proven quality technology.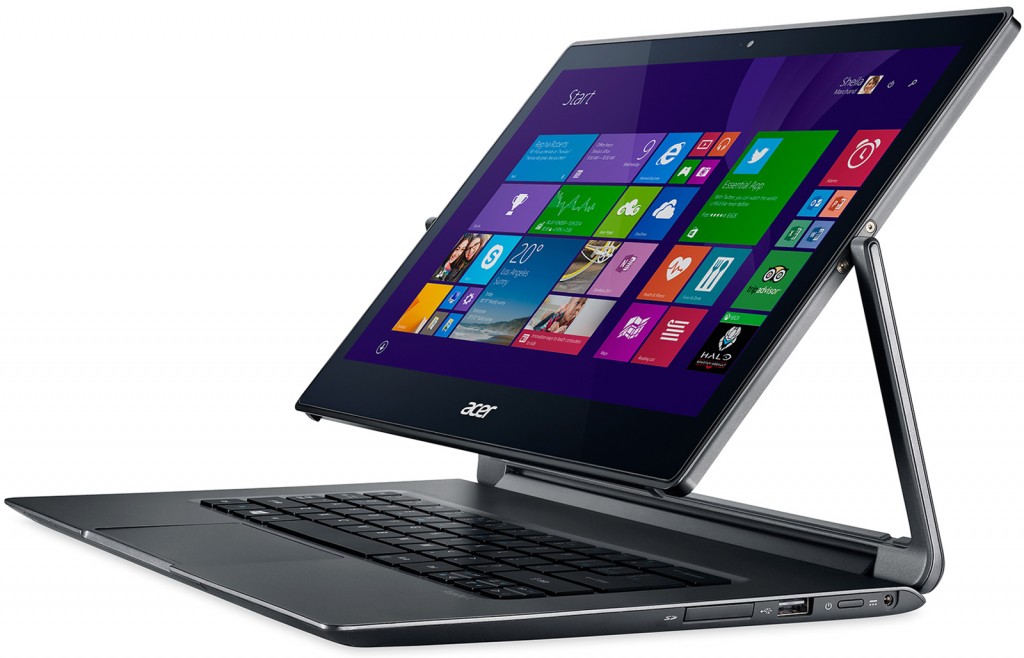 -The  Acer  Aspire R13 $1,299.95 is a smartly built convertible 13.3″ Touch screen laptop with Intel Core i7/2x128GB SSD/8GB RAM and HD web cam. It has a unique swivel frame on which the full HD screen rotates to become a slate, a reverse display, a full traditional keyboard  laptop, adjustable for tight airplane seating and a closed shell design with Gorilla glass on both sides. On a budget?  For $995.95 you get the same features with (Intel Core i5-4210U/128GB SSD/8GB RAM)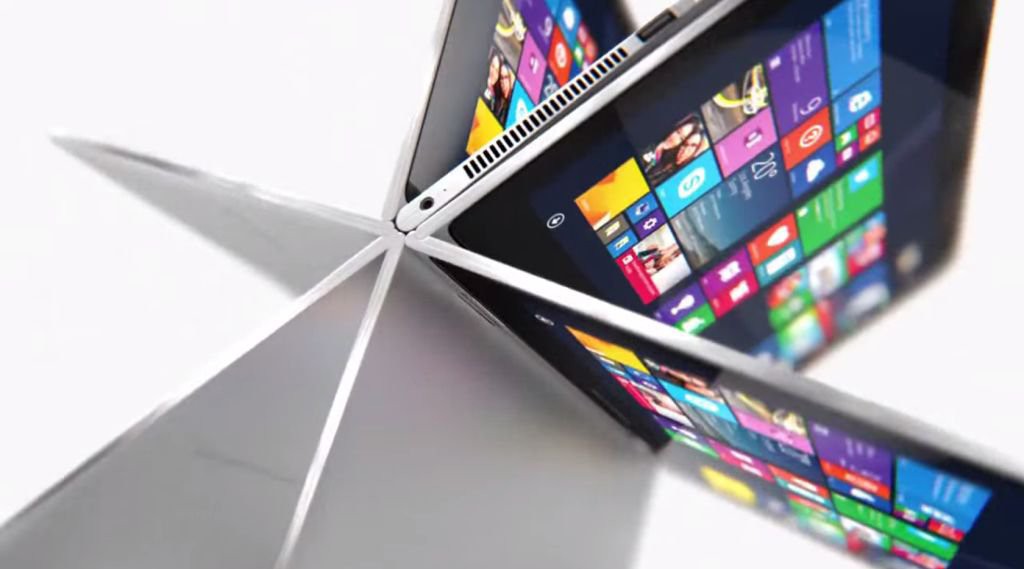 –HP's very classy silver aluminum body Spectre x360 laptop, $1,399.99  with Intel Core i7-5500U / 128GB SSD / 8GB RAM / Windows 8.1. The 13.3" Radiance infinity touchscreen running on 5th generation graphics. Both the above laptops feature two USB 3.0 and one USB 2.0 , HDMI and SD slots. Like most last year model Windows devices, there is a free upgrade to the new slick Windows 10 on July 29. Which one? The R13 is about one finger width wider and longer due to its unique swivel and tilt frame while the more tradition Sprectre has more traditional sleeker design. I like both.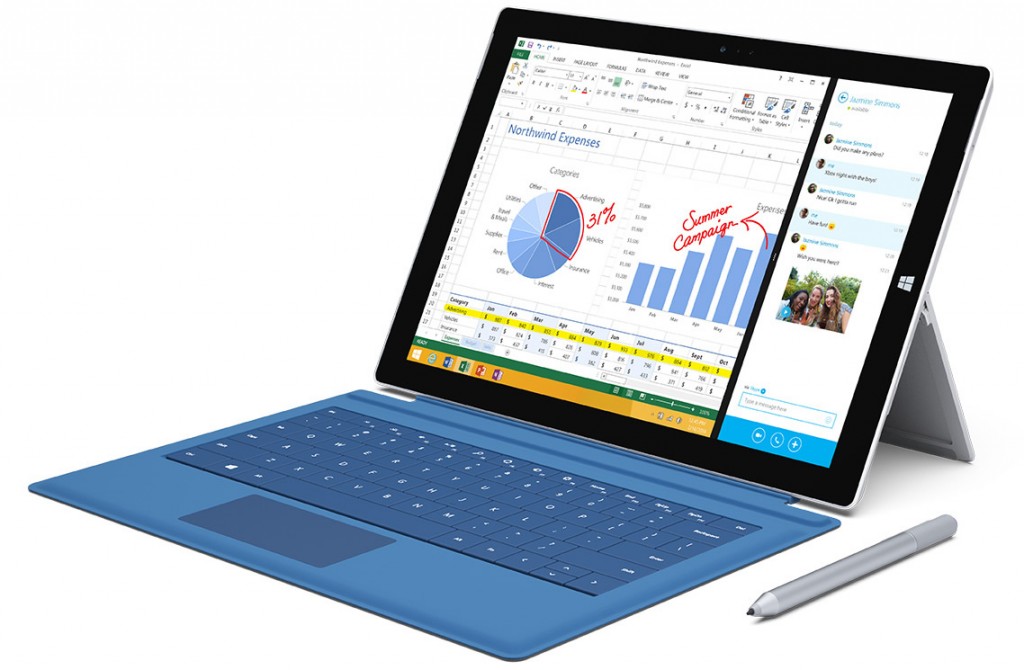 -I had mixed feelings for the recently launched Microsoft Surface 3, : $639 a smaller, lighter, less powerful and cheaper version very successful Surface Pro 3. To get the full meal deal with obviously necessary school/work laptop with optional  snap-on keyboard and less needed-nut-nice stylus brings the price to $849. Yes, there are other 10.8" convertible laptops with included keyboards for less but when I received my evaluation Surface 3 loaner, I now lean towards it being a good buy. You simply have to hold it and use it to realize it does have Surface 3 Pro DNA, is light,portable, smaller and thinner than competitors. It comes with a free one year trial of Office Home. The smart 3:2 aspect screen ratio, three-position kickstand and free one year trial of Microsoft Office 365 Personal are welcome. It has one full-size USB 3.0 port, Mini DisplayPort, microSD card reader and Micro USB charging port, 2 GB RAM (I prefer a minimum of four) and 64 GB SSD drive.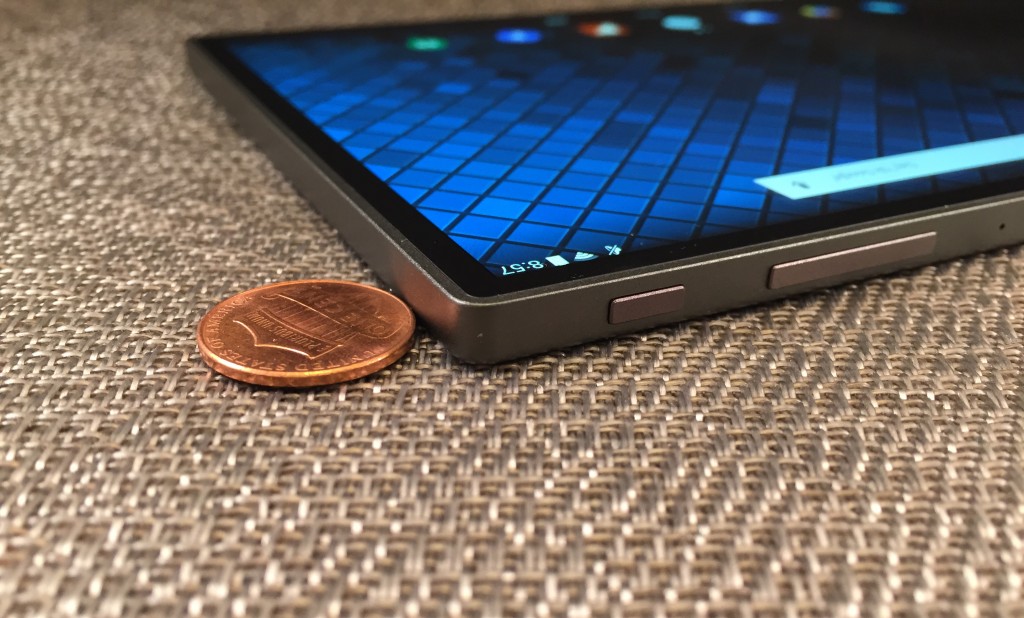 -The Dell Venue 8 7000, $479 with Andoid 5 Lillipop holds the record for being  the world's thinnest 8.4" tablet with Intel Atom processor and 16GB memory. It features eye popping OLED infinity display with 2560 x 1600 resolution and Intel RealSense Depth Camera which allows you to change the cameras focus when editing.
-The Core 360 $44.99 from Toronto-based Caseco   is turning cunsumers heads, not just the smartphones it holds and tilts as a car phone holder. Made from quality material, its minimalist design lets you magnetically attach any phone via a self-adhesive ring on its front and swivel or tilt the phone screen at any angle. The compact metal ball base easily attaches with self-adhesive anywhere on the car panel.  Available at many phone shops, including local Telus    Global Cell Communications  and CPR Cell Phone Repair