Two new phones are in the marketplace with a common goal but two vastly different stories.
The HTC One M9 with Android 5.0 Lollipop continues the tradition of the M8 with  top-tier design and performance improvements. It is one handsome smart phone.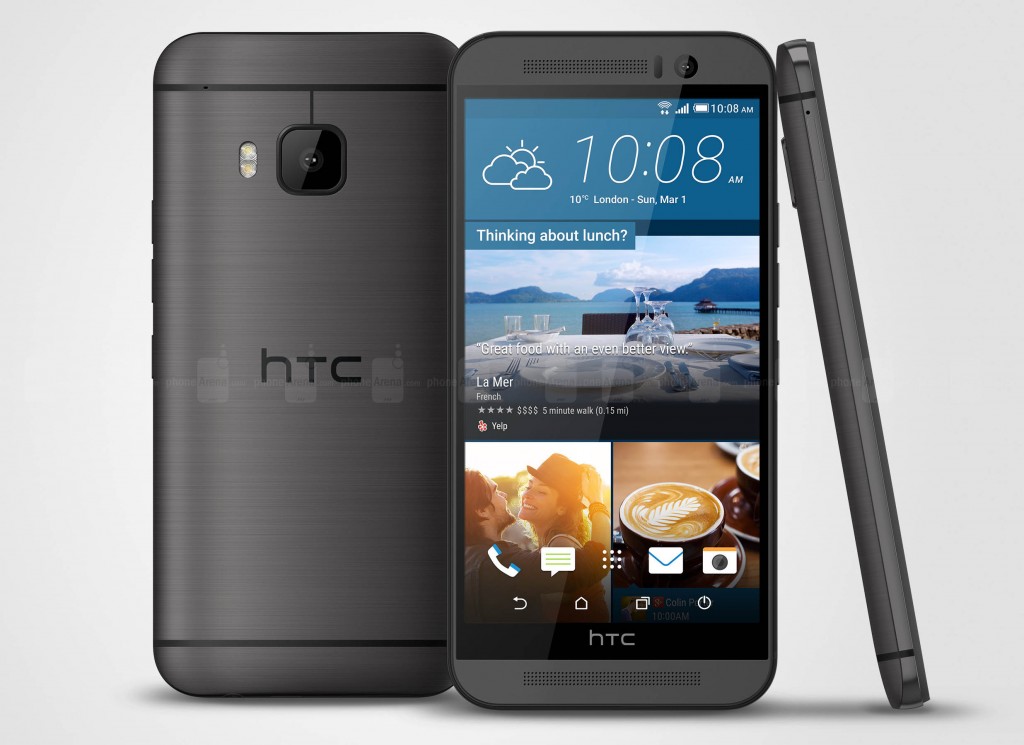 A 20 megapixel camera and sapphire glass lens makes the M9 a serious contender for good quality photos from a phone. The familiar all metal curved case tapering to thin long edges is still there, making the M9 an easy phone to hold, but it does heat up more than the average phone, especially when watching YouTube vids.
To me the highlight is amazing sound with two front-facing Dolby Audio surround speakers making the M9 the best boom-box in a pocket.
HTC spared no expense with a brilliant 5.0" FHD TFT LCD 1920 x 1800 (real sharp) screen and an Octa-Core Snapdragon 810 Processor powered by a generous size 2900 mAh battery. It comes with 32GB memory but thankfully, it features a micro SD card slot which nowadays can accommodate up to a 200 GB memory upgrade. Nice.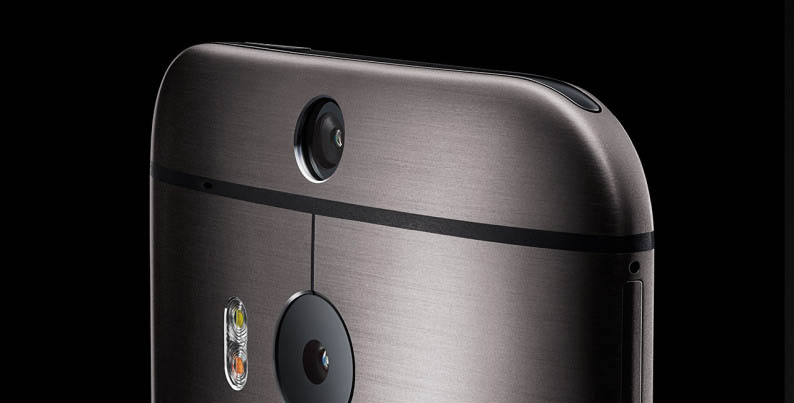 Not sure if HTC's swinging from its past ultra-pixel main camera concept to the M9's "me too" 20 MP pixel cram camera makes the M9 a better buy. All of today's top tier cameras are great. The M9's HDR functionality in stills and video is better than average, as it should be, from the company who was first to use it. I like the functionality and post handling of pictures, keeping the typical end user in mind: folks who want to shoot and share. The M9 also keeps the same quality wide angle selfie mode, but now with a larger 4 MP image.
Who is the M9 for? There's a lot of great Android smart phones out there. With Samsung's 32 GB fixed S6 for $250 or $750 no term and futuristic looking two side S6 Edge starting at $350 with plan or $850 no term, the M9 will attract previous HTC owners who invested and are used to the HTC eclectic design and function. New top-tier phone buyers will be attracted to its good feel and basically unlimited storage capacity, not to mention it's unique timeless body design.
You can tell when a solid phone has arrived when every cellco carries it: Bell, Best Buy, Future Shop, Koodo, London Drugs, Rogers, SaskTel, T-Booth, The Source, Videotron, WIND Mobile* and Wireless Wave for $199, except TELUS who likes to round prices up, $200, for simplicity's sake. They do offer a T-UP, a yearly trade-up program for an additional $10 a month, which also includes TELUS Device Care or (AppleCare+2) a good deal if you get tired of your phones fast.
MICROSOFT'S THIRD WORLD PHONE ARRIVES HERE
On the other side of the price spectrum say hello and goodbye to Microsoft's Lumia 435 in Canada, available exclusively at TELUS and Koodo for under $100 without a contract (also available for purchase at both Best Buy and Walmart.) This is Microsoft's push to keep low-budget and uneducated consumers aware about the current Windows Phone 8.1 experience. It's Skype-ready and includes Cortana voice command, "up to 30 GB" OneDrive always-on cloud storage and mobile Office.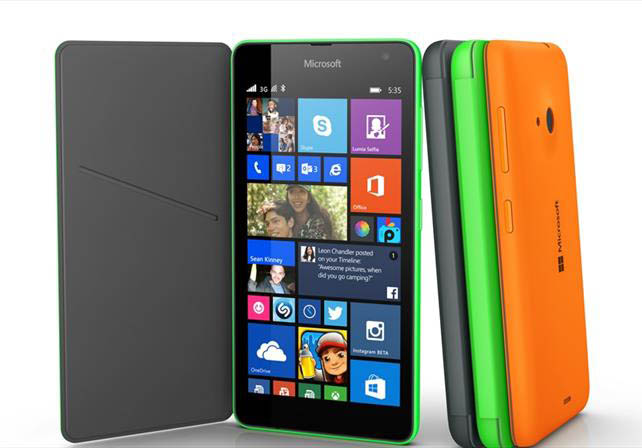 What do you get for $100? I checked this phone out earlier this year at the Barcelona GMC conference and it seemed worth more than the selling price, keeping a bit of the now dropped "Nokia" name DNA uni-body look – until you look at what is under the hood.
The 4" LCD screen looks sharp due to its small size glass, with choices of bright green, orange, white and black options. It's sufficient to run acceptably well with basic mulmultitasking on its 1.2 GHz dual-core Qualcomm Snapdragon processor – until it quickly runs out of its precious 1GB of RAM memory. It only has 8GB of on-board storage (remember, this is a third world phone for low budgets which will outgrow itself fast.  But one positive – the Lumia 435 can be expanded up to 128GB with microSD. The Lumia 435 also features a 2MP back and front-facing camera.
The Lumia 435 is upgradable to the upcoming Windows 10, one piece of good news.
Who is the Lumia 435 for? Third world countries. Wait for better quality Lumia phones or look into affordable and much better Moto Android 5 Lollipop phones like the Moto E also available at TELUS and Koodo for $150 outright.
Check out my Global TV Sunday Morning News Tech Talk and blog