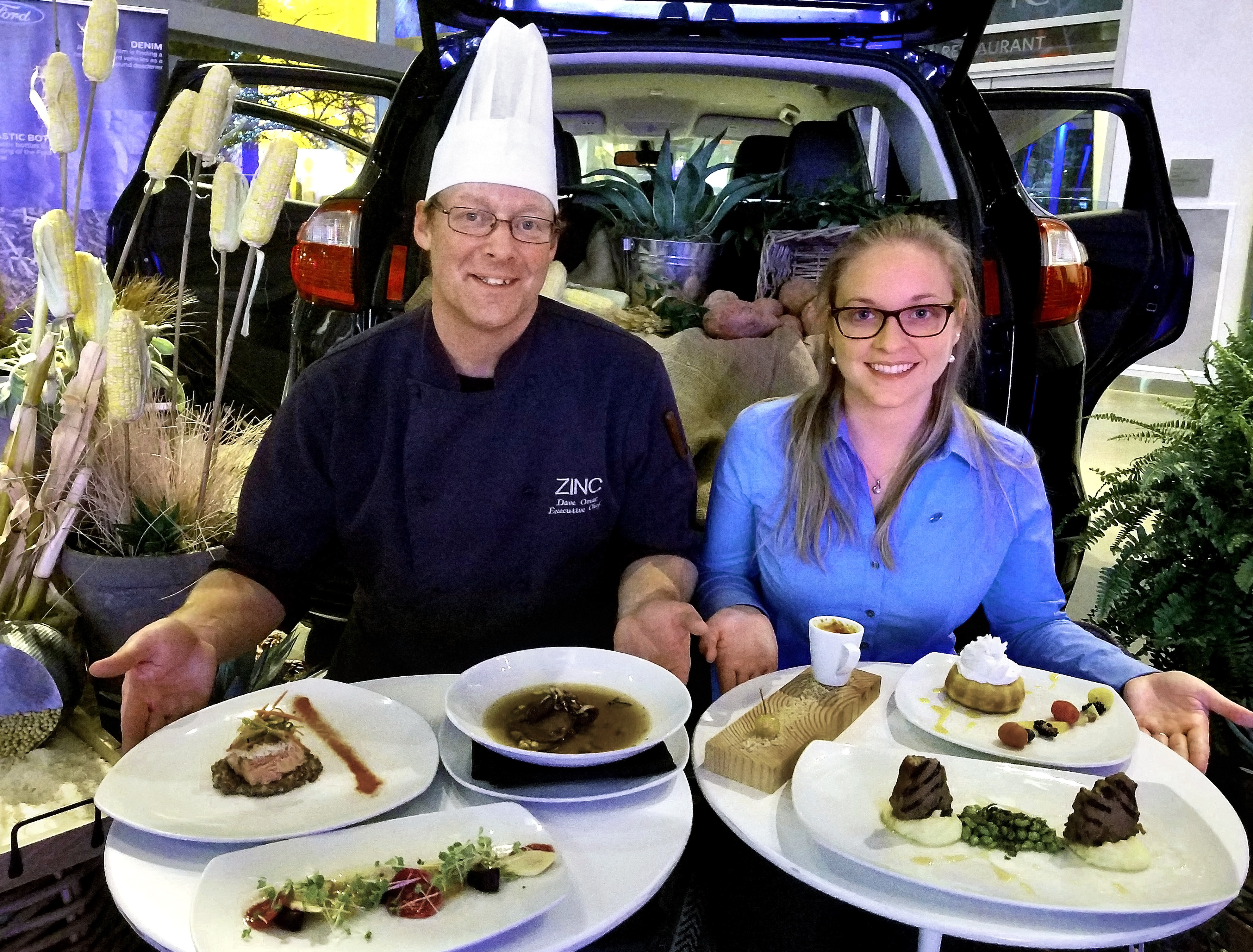 Ford Canada hosted a unique From Farm to Ford six course dinner at the Edmonton Art Gallery.
The automaker promoted its research on using sustainable materials in its vehicles.  The program, started in 2000, uses several bio-based materials in its vehicles, and is testing many more for future applications including algae, tomato peel and carbon dioxide.
We ate some of that with wine served under the Edmonton Centre skylight.
Continue reading Six course scrumptious From Farm to Ford Edmonton event delights taste buds →