Note: This article first appeared on #wifihifi.ca but the photos here are of much higher resolution so you appreciate the photography quality of the new Galaxy S20 series phones.
This Saturday Canadians will be able to purchase the newest Samsung flagship Galaxy S20 series smartphones online or in stores. Currently they are still on pre-order till March 5, with a free set of Samsung Buds+ for the S20+ and S20 Ultra. These phones are cutting edge and not cheap. Pricing starts at $1,319.99 for the Galaxy S20 with the least features, $1,579.99 for Galaxy S20+ and $1,849.99 for Galaxy S20 Ultra.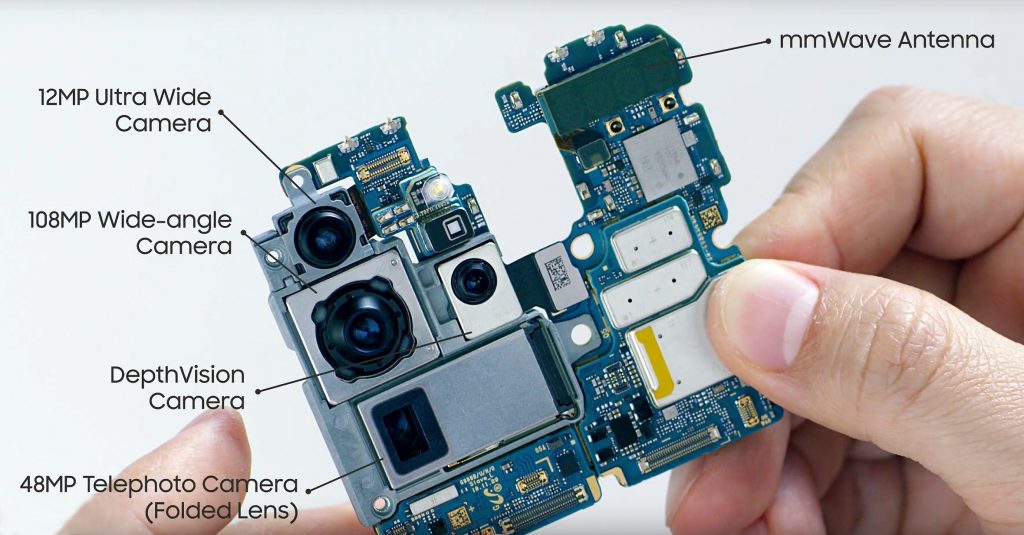 What makes these new Samsung phones so pricey? Skyrocketing megapixel cameras, stunning 8K video, quality screens, built-in G5 and impressive AI shooting tricks. Let's dive in the details.
THE CAMERA PHONE THAT RIVALS PROFESSIONAL DIGITAL CAMERAS
I have been hands on with the S20+ and S20 Ultra for the past two weeks. Unlike the past several years of Samsung's predictably incremental camera improvements, ultra-wide lenses being the exception, they couldn't come close to last year's Huawei P30Pro with usable zooming, a hi-res mode and extreme macros. This has now changed especially with the 64MP 6.2-inch 563ppi OLED S20 and 6.7-inch 525ppi S20+ and 6.9-inch 511ppi 108MP S20 Ultra.

All shoot impressively high quality detailed 64MP and 108MP photos respectively. For example, the S20 Ultra shoots an incredible 40MP selfie which as a professional photographer I can attest to, matches the quality of full frame digital cameras. There is limited zoom range in this mode, like up to 6X in the S20+ and frankly not good quality. Note to real interchangeable lens digital camera owners. Don't sell your gear for a Samsung phone. Yes, the S20 Ultra can compete in hi-res mode but no zoom or wide angle mode. Unlike larger digital cameras the S20 phones can zoom and shoot ultra-wide scenes only in 12MP mode.
This is where the phone's camera awkwardness sets in.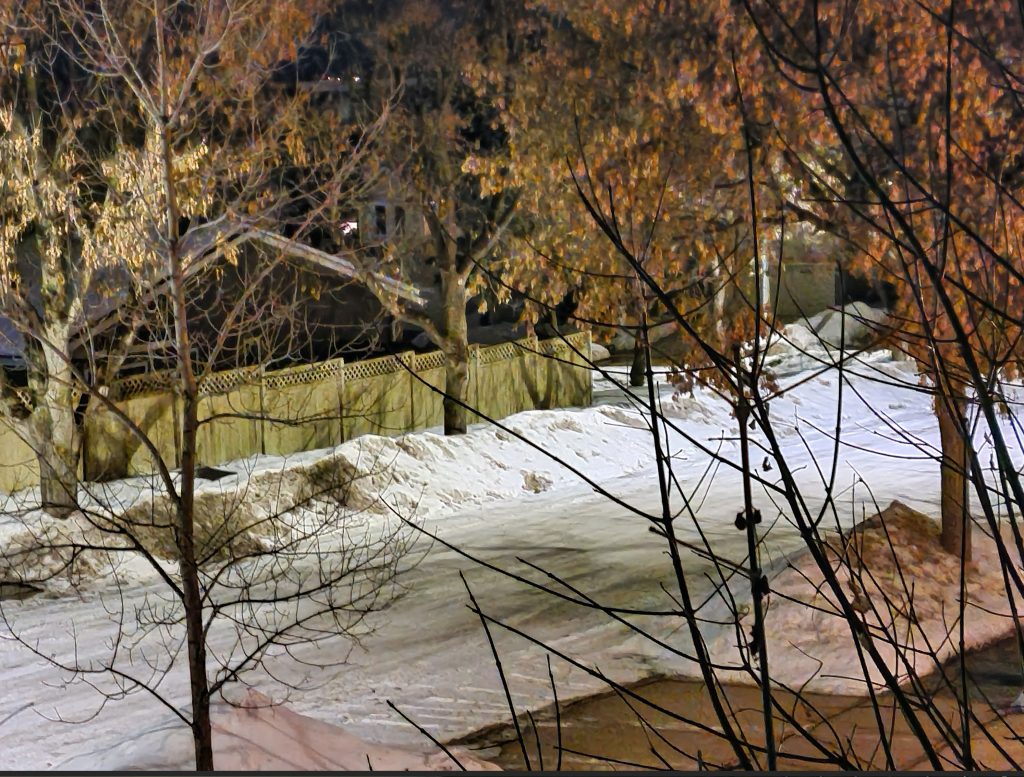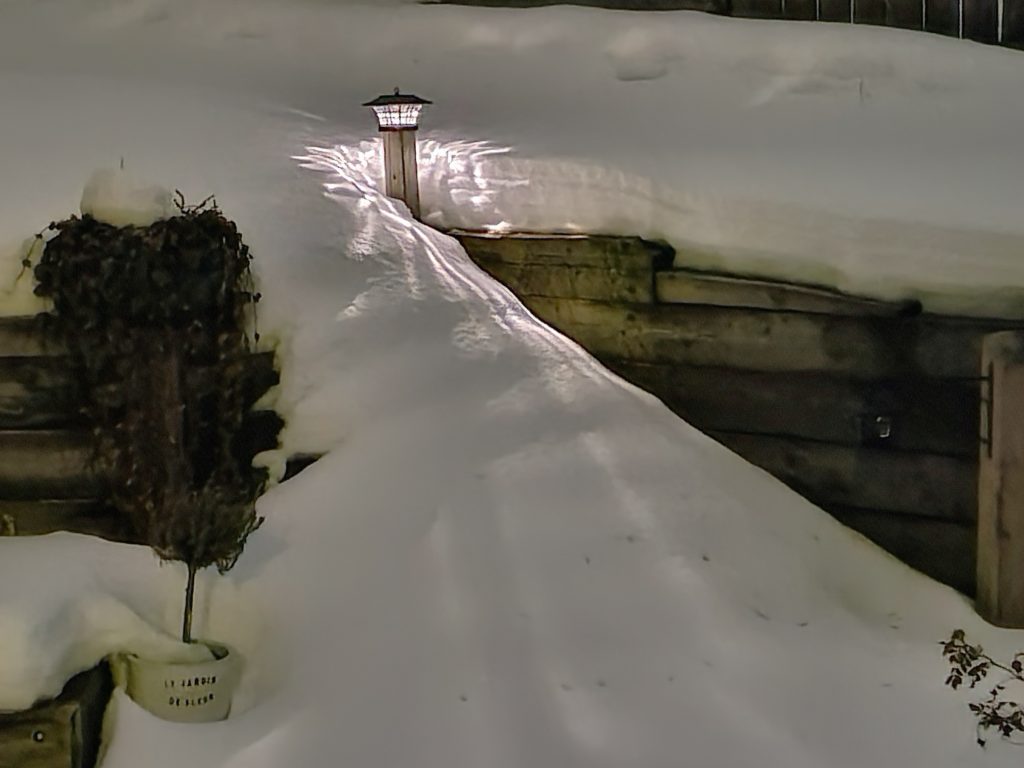 In order to get the more usable 30X zoom on the S20, S20+ and 100X zoom on the S20 Ultra you must leave the 3:4 64MP and 3:4 108MP modes respectively by choosing the plain 3:4 setting on the top of the screen. This shrinks the photos you shoot to conventional 12MP rear photos and 10MP selfies. But now you get exceptional colour and clarity in any lighting including the improved Night mode. For this, Samsung leads the competition using a now trending pixel binning technique it markets as Nona-Binning. It combines nine small pixels from the huge 108MP sensor into one larger pixel resulting in a conventionally sized 12MP photo.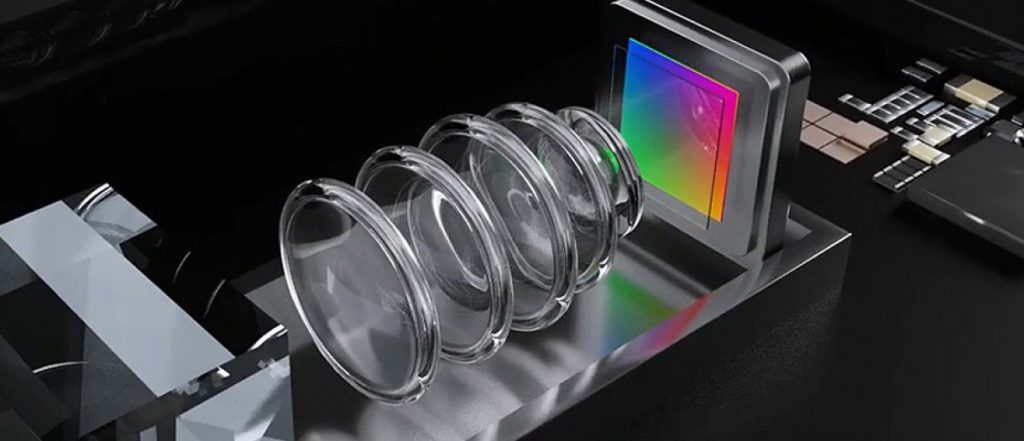 In 12MP mode, the S20 and S20+ use a more conventional technique combining all three camera sensors for a seamless Ultra-Wide to 30X zoom. The S20 Ultra uses a periscope prism which deflects light to a sideways mounted 48MP telephoto camera similar to Huawei's P30 Pro. The improved zoom quality in all three cameras is welcome: Very usable 3X optical – 5X hybrid on the S20 and S20+ and 5X optical – 10X hybrid on the S20 Ultra will expand your photography style. Both zooming techniques Samsung markets as Space Zoom technology uses a combination of Hybrid Optic Zoom, and super resolution zoom technology which includes AI multi-frame processing (AI-powered digital zoom). But they still produce degraded photos as you zoom out, where small details are fuzzy but shooting clearly defined object scenery like tree silhouettes and fireball sunsets still works…and it's better than no picture at all. I like the small onscreen icon locator to help you find where you are when composing photos at extended zooms.
| | | |
| --- | --- | --- |
| Samsung Galaxy S20 12-megapixel (wide-angle), 64-megapixel (telephoto), 12-megapixel (ultra-wide) | Samsung Galaxy S20+ 12-megapixel (wide-angle), 64-megapixel (telephoto), 12-megapixel (ultra-wide), time-of-flight camera | Samsung Camera S20 Ultra 108-megapixel (wide-angle), 48-megapixel (telephoto), 12-megapixel (ultra-wide), time-of-flight camera |
Shooting a special moment and are torn choosing stills or video? One very cool shooting setting, the AI-driven Single Take, automatically uses simultaneous cameras in ultra-wide/wide-angle views of your event with up to four video scenes and 10 photos in a variety of formats. It even recommends a variety of formats and even suggests edits like cropping and video effects like Live Focus and time lapse. All you have to do is point the phone in the right direction and let the phone do the shooting. Nice!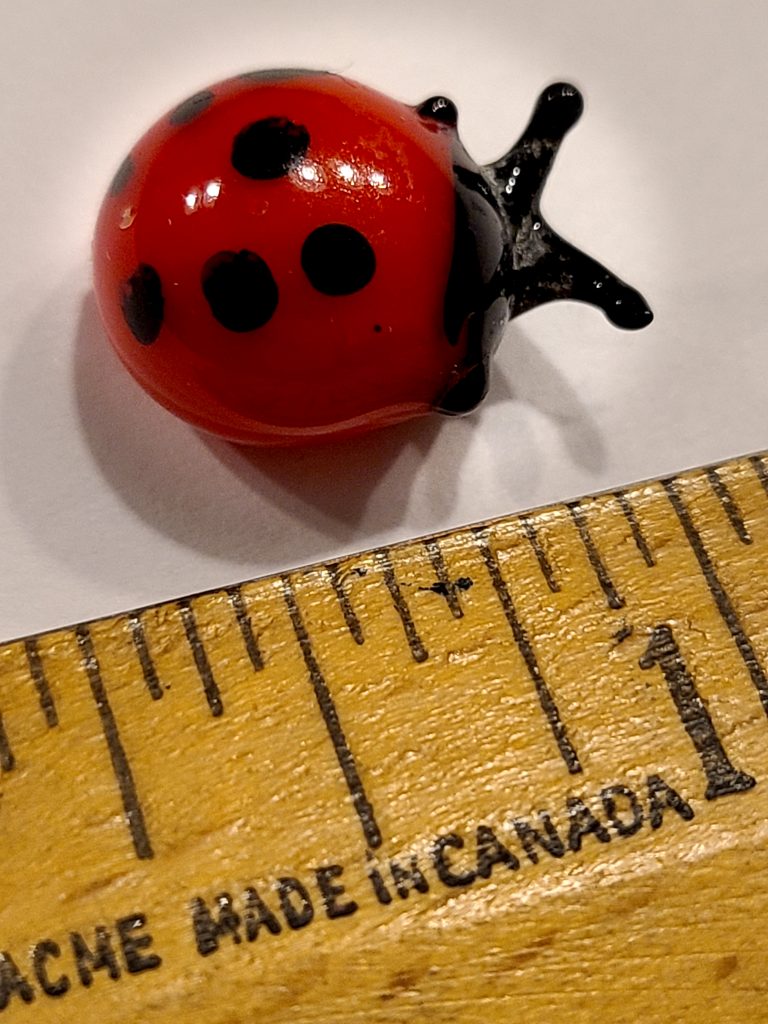 Night mode is up to snuff comparing with the Pixel 4 and Huawei P30 Pro. Because of the extreme lack of light all these phones produce varying results depending on darkness and subject matter. The Pixel 4 is slightly best for detail but has more grain and takes longer to expose handheld scenes. The P30Pro lags behind in detail while the S20 fits in the middle with the most pleasant tones and least amount of handholding exposure time. In the most extreme very dark scenes on a tripod, the S20 comes ahead.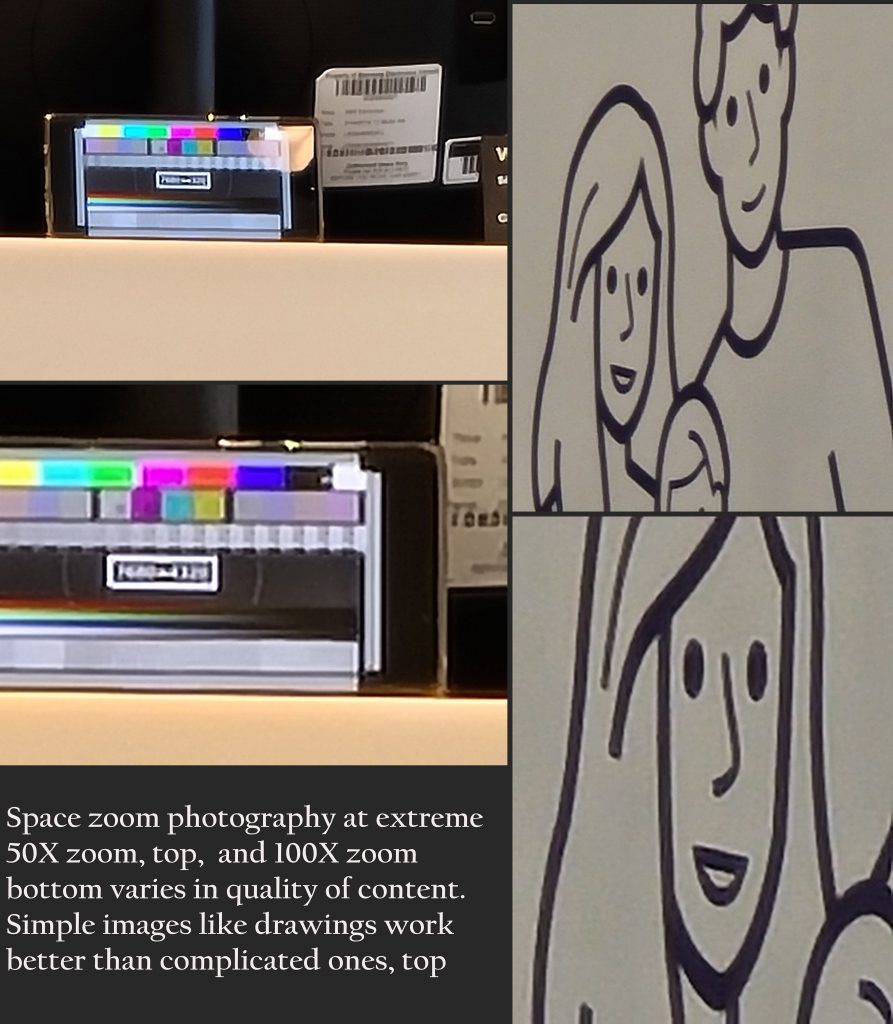 I do have a beef with the consistency of photos, where auto focus and colour balance shift just for one frame and recover for the next frame. Not frequent but annoying in what is the best-armed camera phone in the market.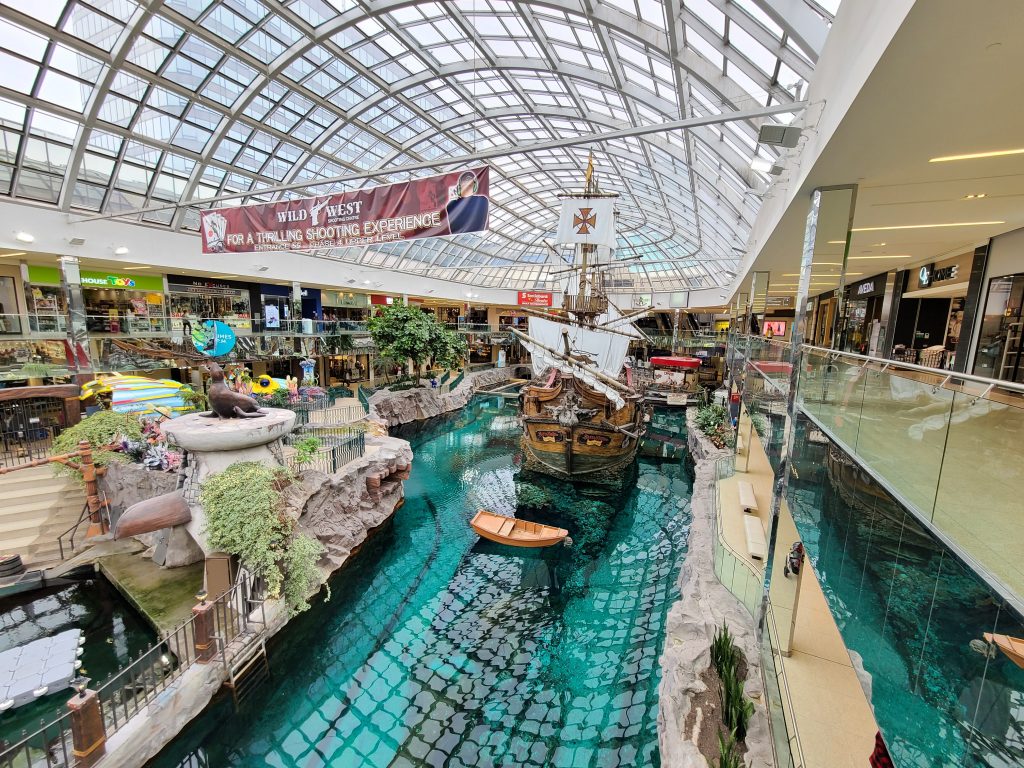 8K VIDEO ON A PHONE ROCKS
All three S20 phones shoot impressive 8K 24-fps 7680×4320 video in addition to smaller sizes. You might wonder where you else you can watch this incredible detail beyond this phone unless you have an 8K TV. YouTube accepts 8K video but you need a good Internet connection to choose the highest 4320P 8K setting if your Internet is fast enough. Other social programs like Facebook took long to upload and process. 8K videos eat up storage space at more than 570MB per minute of video. It shoots continuously but in separate 4GB 7:08 minute segments. While you can zoom in any resolution setting, Ultra-Wide mode is only available in square 1440 x 1440 and full 1080 x 2400 modes. Check out my short 8K video
I was hard-pressed finding a mobile 8K video editor. Adobe's Samsung version of Rush and Action Director can't handle 8K but Adobe Desktop Premiere does. The best you can do is compose and shoot carefully. At least the on-camera editing lets you trim the start and end of your movies but no way to combine clips on the phone. I like that you can capture still frames from the 8K video as they are larger than 32MP yielding nice quality photos, often better quality than the 12MP rear camera, providing you shoot video in well lit places, preferably outside. You can also use free frame capturing apps. I'm impressed with the 8K built-in stabilizer which works more to my liking compared to consumer hand-held stabilizers like the DJI OSMO. Check my short walk and pan 8K at West Edmonton Mall with stabilizer on https://www.youtube.com/watch?v=o8EkiRRRrTE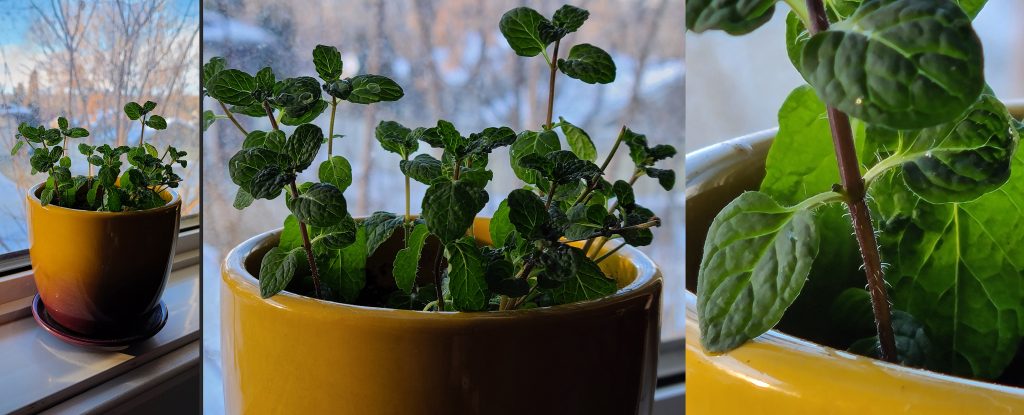 5G READY BUT WHERE?
All three phones have feature proof 5G capability in addition to the current cellular connection speeds. 5G will be spotty in Canada for a while. If you don't travel a lot in Asia or big US cities, you won't be needing 5G here till your next phone, but you are paying for it now.
SCREEN REFRESH FOR GAMERS
All three phones feature a screen refresh rate choice of 60Hz and gamers must-have 120Hz for smoother visuals in games, especially complicated scenes with a lot of action panning. But with a caveat…it does not work on the phone's highest 3200 x 1440 screen resolution. More importantly it shortens battery life more than 30 per cent by my reckoning, making the respectively 4,000 mAh, 4,500 mAh and 5,000 mAh batteries not even last a working day. I found video playback, even 4K worked fine in the slower 60Hz refresh setting. The default screen mode is set to vivid "store" mode. I quickly changed to normal for more natural looking photos.
THIS AND THAT
The all S20 series phones run on Android 10 on a 64-bit octa-core processor (Max 2.7GHz + 2.5 GHz + 2.0 GHz) and come standard with 128GB storage and 8GB RAM with a 512GB and 12GB RAM option for the S20 Ultra. The in-screen fingerprint sensor is nice but still requires a harder press than competitors. No headphone jack off course. Some more specs: 5.75 oz; 163g, 6.56 oz; 186g, 7.76 oz; 220g and 69.1 x 151.7 x 7.9 mm, 73.7 x 161.9 x 7.8mm, 76.0 x 166.9 x 8.8mm respectively with a water resistant (IP68) rating. The bezel is slightly smaller but the shrunken curved glass edge is good news, still keeping a nice feel in your hand but less accidentally intrusiveness when holding the edges without a case when shooting selfies. Samsung includes eSIM technology on these phones, a growing feature which will eventually replace the physical SIM card and allow cool features like multiple numbers in one phone. The speakers are harsher sounding and have less bass than the Note 10. Maybe Samsung's next challenge?
TO BUY OR NOT TO BUY
Unlike the slowly improving bendable screen Samsung tablet/phones like the latest 6.7-inch Galaxy Z Flip $1,819 CAD which folds in half like an old fashioned flip phone and an irresistibly brilliant screen, with no water or dust rating, the Samsung Galaxy S20 series, although a little quirky in their camera management are ready for prime time with big wallets.
The S20 is a huge upgrade in Samsung phones, but for folks who don't care for 8K, 5G and large megapixel photos the price is too high for the phones remaining features.