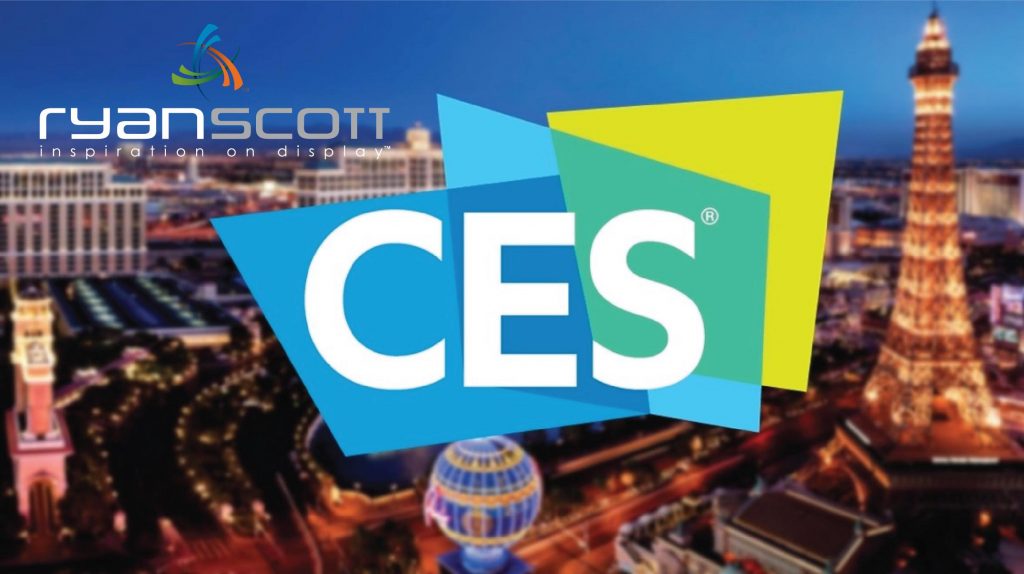 The annual International CES 2020 event in Las Vegas this week saw more than 170,000 attendees walk over more than 2.9 million square feet of showroom space checking out some 4,400 booths. It's impossible for a single person to see and experience it all at CES.
What's new you ask? Much and very little. CES is slowly turning into more show than substance with much fanfare over products that won't make it in stores by year's end…or ever. Concept products like future passenger drones commanded long lines. Still, there was much to see, big and small that left me wishing "Gee, why didn't I think of that?" Being a 30-year technology showroom veteran it's still easy to be impressed with the best winning technologies at CES, with a bit of head scratching on quirky inventions and disbelief on some absurd products that actually left the drawing board. Here are my picks:
WINNERS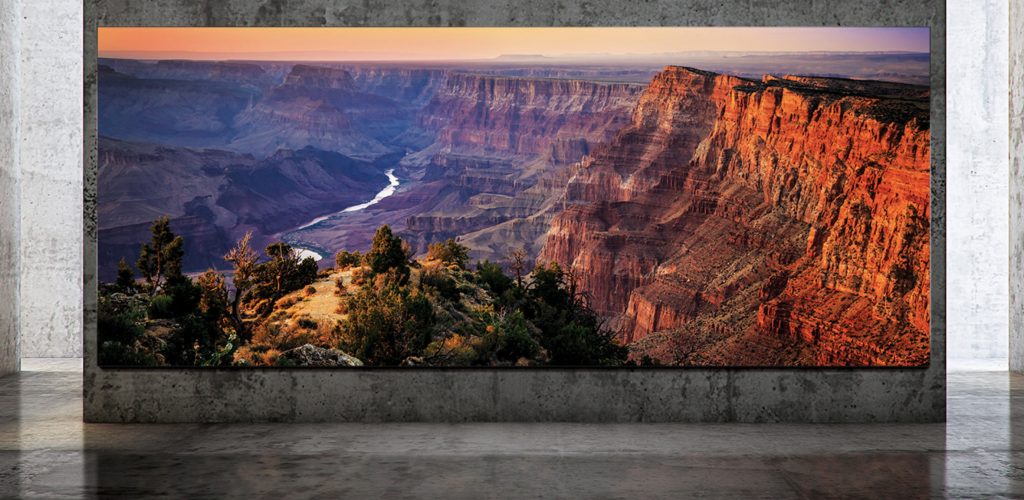 MicroLED is a new exciting technology unlike the aging LCD technology most TV's use today with a myriad of tricks, acronyms and slick marketing. Samsung's three-year long MicroLED TV launch will finally be in stores this year. Currently, LCD screens use LED backlighting making them thicker with picture quality loss when viewed from the side. In comparison, MicroLED screens use tiny LED cells that produce their own light, thus no backlighting thus real thin screens. MicroLED screens will have all the best picture advantages of OLED TV currently the best and priciest screen around. But they will also be more stable than OLED's whose organic compounds degrade over time. Samsung's third annual CES showing of its "still in progress" MicroLED TV's, often called "The Wall", promise to be in stores this July in 75, 88, 93,110 and 150-inch display sizes for customers with deep pockets.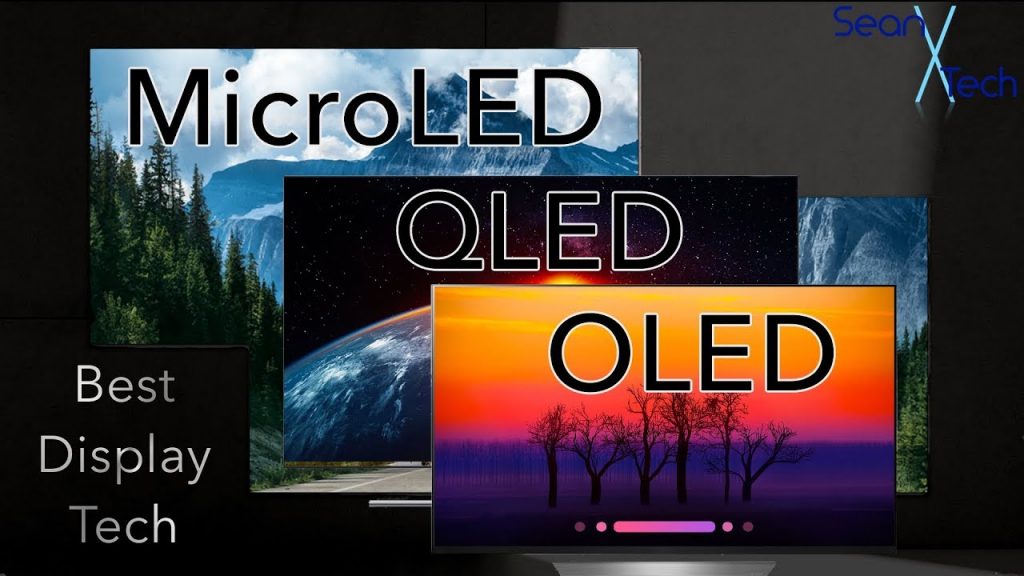 They are also more power efficient and easy to fit in a variety of formats from watches to square or odd TV screen ratios.
The biggest downside to MicroLED is the more challenging manufacturing process, which to you and me means a higher price. MicroLED TV models sport ultra-slim infinity designs virtually removing all four sides of the bezels for a finish that blends into any wall.
If you think several grand for today's top TV's is too much, don't expect to own any part of "The Wall" soon. This year, Samsung's impressive custom designed 4K 292-inch "The Wall" TV dazzled at CES with a clear message to customers deep pockets: "if you can pay for it, we will build it".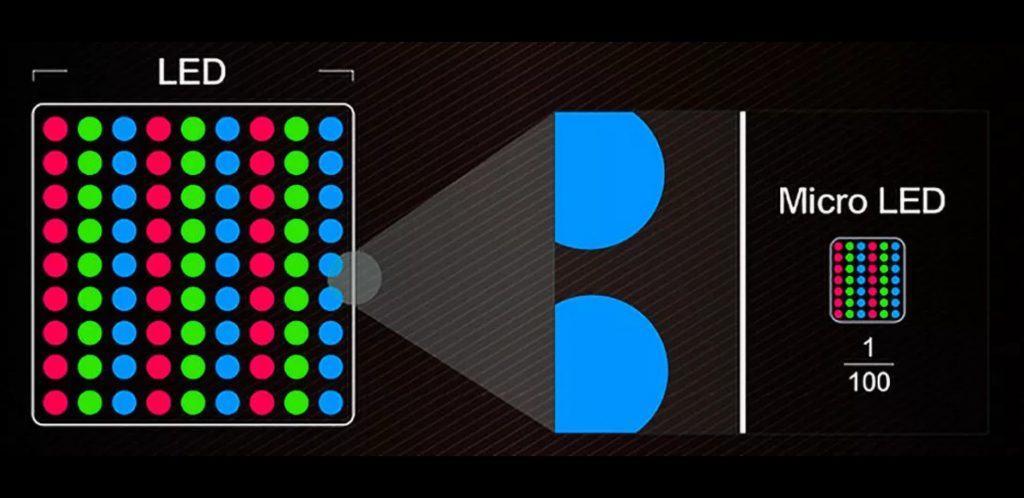 But with all of Samsung's stunning MicroLED technology showmanship at CES I couldn't help but wonder why the Korean giant is only showing breathtaking expansive scenics on huge screens. Where are the videos of humans and face closeups? Work in progress?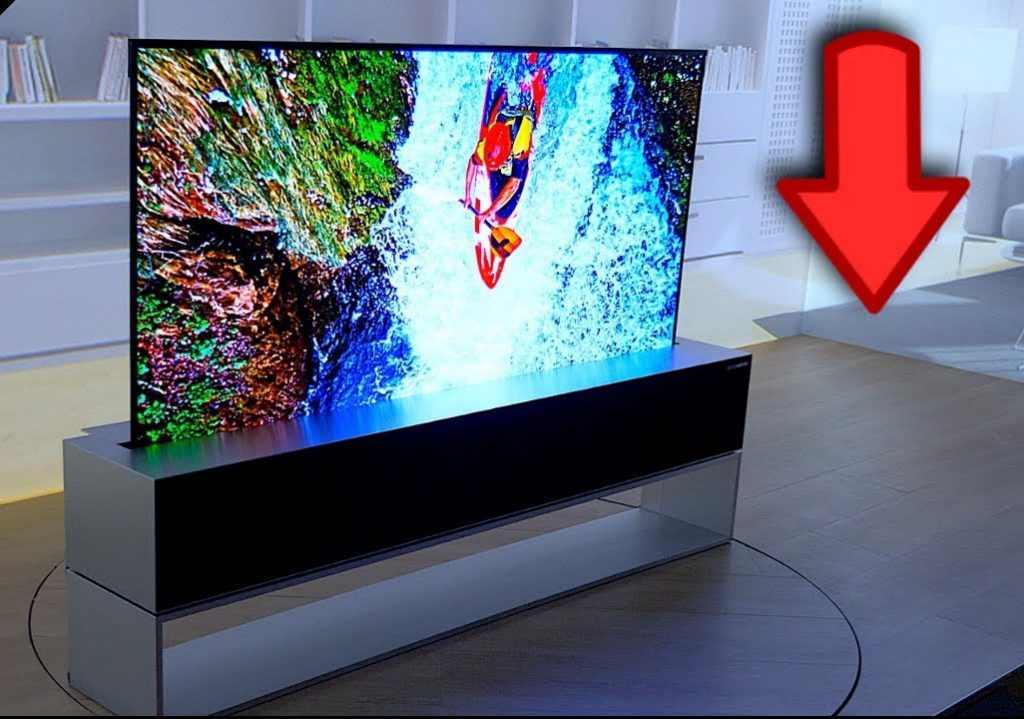 LG's  SIGNATURE 65" OLED TV R, also on a long marketing streak, rolls up from a simple, nicely finished base which can reside in the middle of a room and out of sight when rolled back, but the price will be in the tens of thousands. LG hints availability later this year.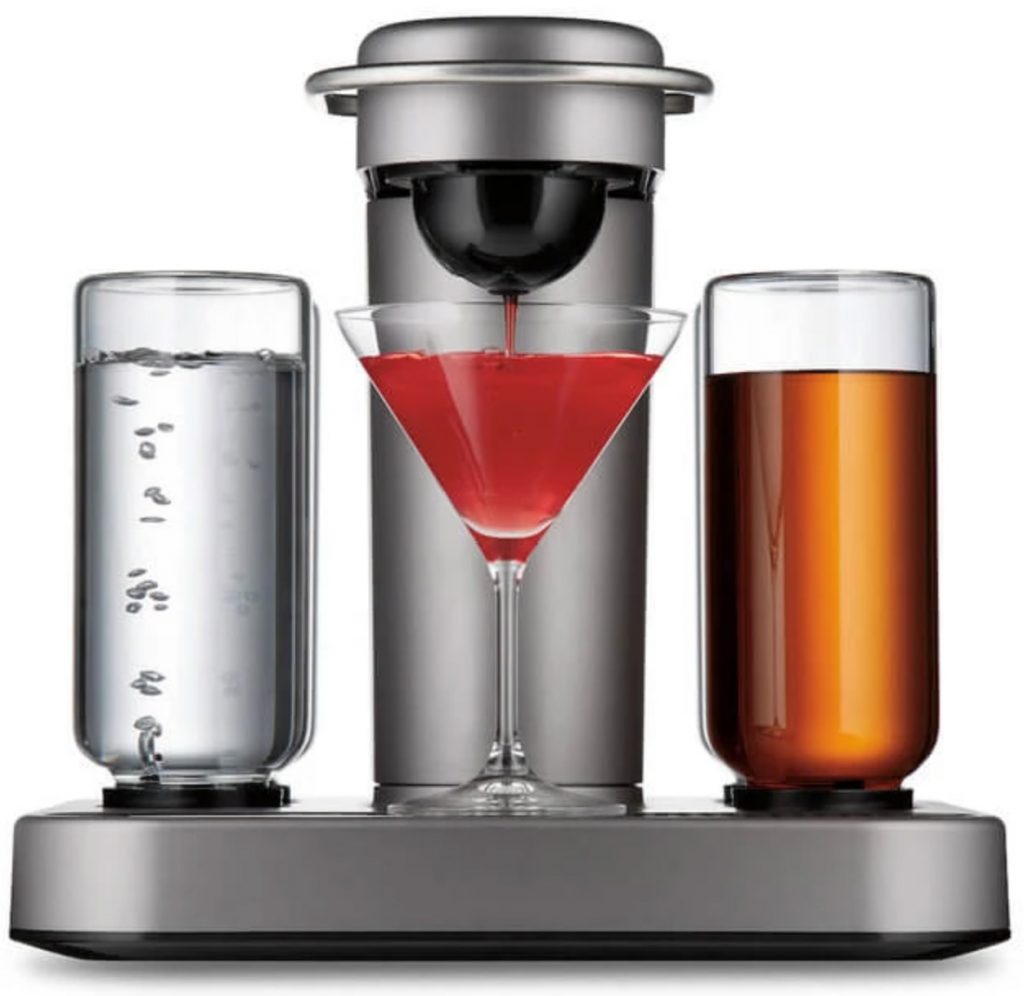 The pod based Bartesian, a Canadian cocktail mixer automatically mixes your drinks. Each 100 per cent recyclable capsule contains real juices, bitters, and extracts to mix with your favorite strength-controlled spirits. A Kickstarter project, Bartesian's mastermind, CEO/Founder Ryan Close, a former bartender worked with expert mixologists. The Bartesian was included in this year's Oprah's Favorite Things holiday gift list and was awarded this week with the prestigious 2020 CES Innovation Award for Best Home Appliance.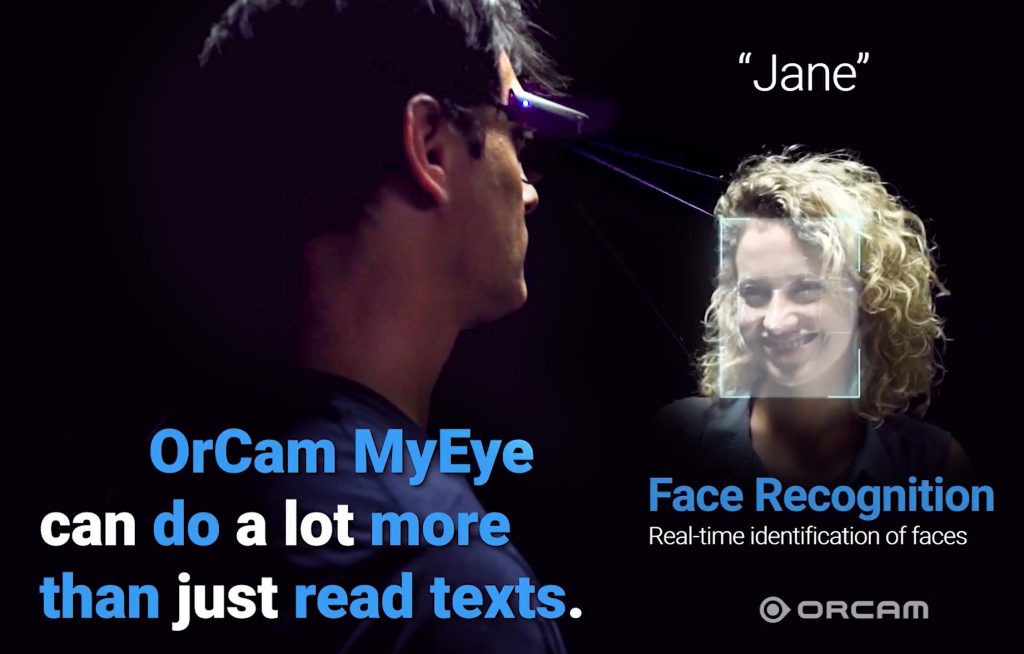 The OrCam MyEye 2 wearable device is a white cane on steroids. It reads printed and digital text aloud – from any surface – and seamlessly recognizes faces, products, colours, barcodes and more, all in real time. A small remote control size device clips on the side of one's glasses and includes all the smarts and privacy earphones. Its AI features include Interactive reading powered by natural language processing (NLP) and Orientation, to assist the device wearer with mobility and identification of objects. OrCam MyEye 2 is activated by an intuitive pointing gesture with your finger or simply by following the wearer's gaze – allowing for hands-free use without the need of a smartphone or Wi-Fi. It's in 25 countries in 14 languages.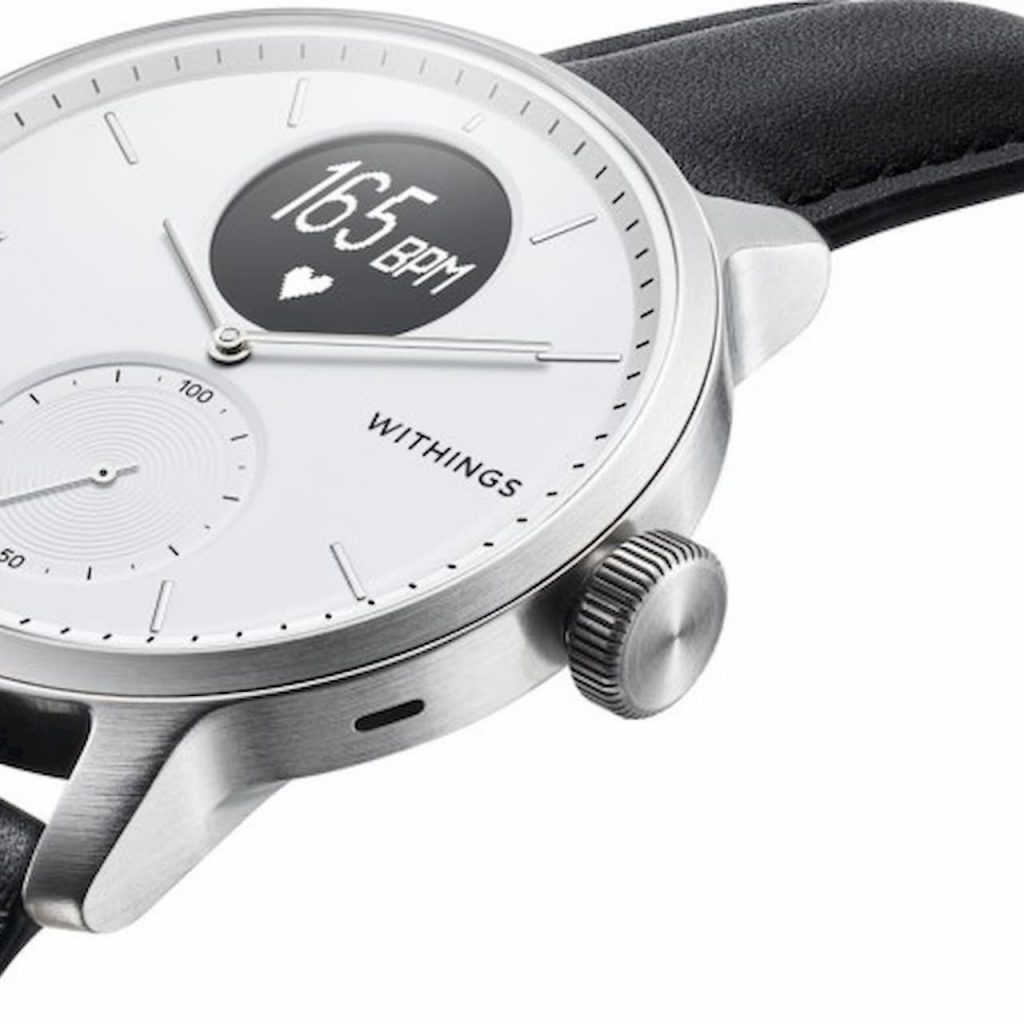 Withings ScanWatch is serious about healthy sleeping so its next watch is armed with sleep apnea features. The ScanWatch uses optical blood oxygen sensors to sense sleep interruptions,  has ECG and can detect atrial fibrillation. Off course it tracks action activities when you are awake and a 30-day battery life.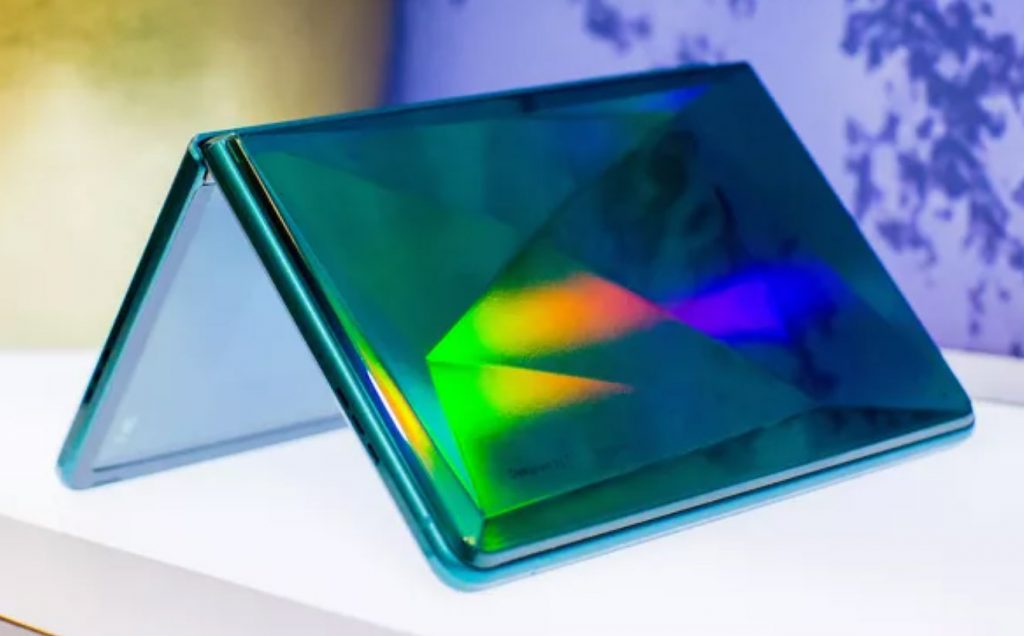 Samsung and Huawei, are you listening? TCL's 2nd gen foldable phone working prototype will be priced for the masses for under one grand without sacrificing top specs like three rear cameras, plenty of screen space and 5G.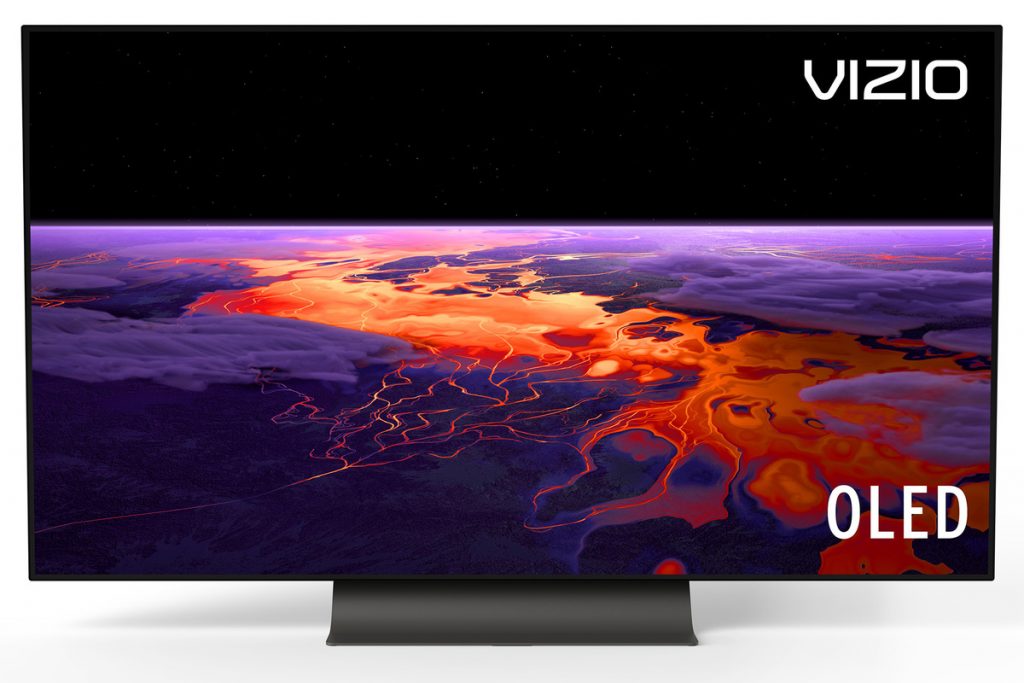 Visio may not be as big as Samsung, LG and Sony but it plans to bring an affordable OLED screen TV. We hope it is armed with smart technologies of current OLED competitors on anti-burn screen features, something LG currently leads in.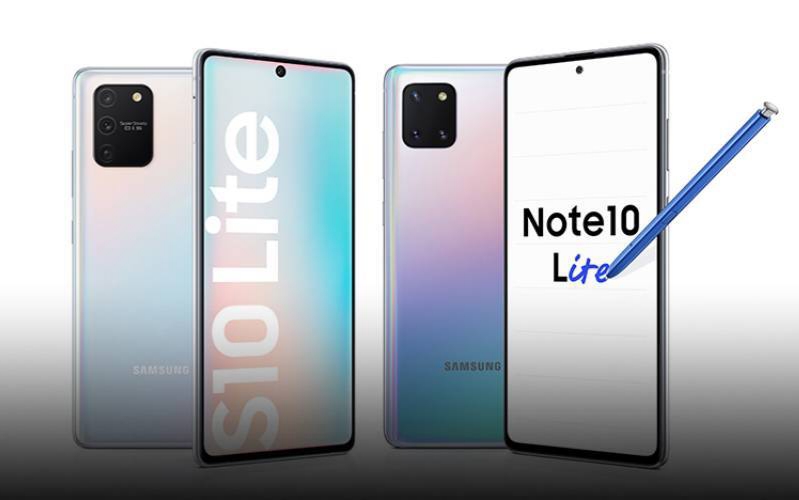 The Samsung Galaxy S10 Lite and Note 10 Lite are poised to please  price conscious consumers with surprising high-end features like large screens, huge batteries and top quality multi cameras when they come out. Hopefully soon. The surprise announcement, literally weeks before Samsung's next top of the line S11 launch, includes a headphone jack (hooray) and the Stylus S Pen for the Note Lite, although minus the silly Hollywood effects, lower resolution and likely gesturing too. No pricing yet but if Samsung learned anything from lacklustre sales of the "cheaper" S10 Note launched along side the luxurious S10+ last summer, it should be priced right for bargain hunting "Note wannabees".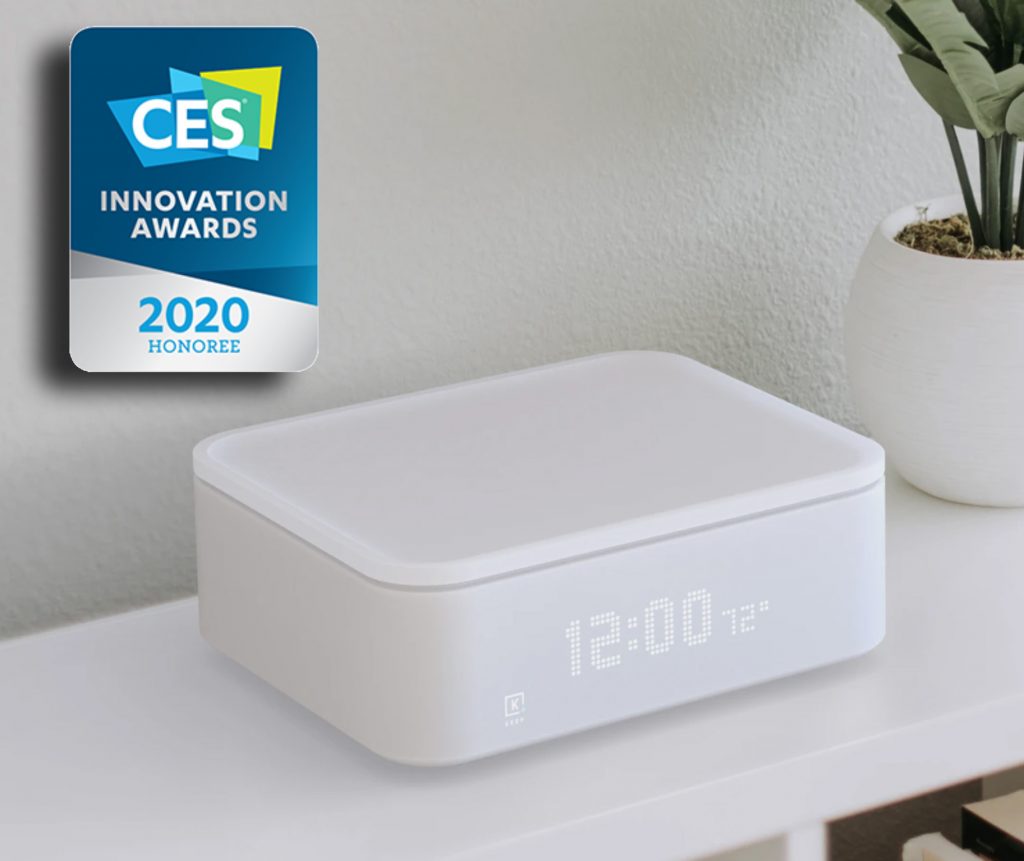 Canadian made KEEP Labs Inc. won a CES Honoree Innovation award but was not allowed to exhibit it's high tech cannabis storage box on the CES floor, unless it removed words like cannabis from the show display. The KEEP Labs folks smartly walked away. It's a unique smart storage device designed to keep cannabis secure and discreet at home using biometric authentication with WIFI and Bluetooth connectivity. It allows responsible cannabis users to lock and unlock the device through the KEEP app with a look or touch. It also sends users push alerts to their phone in the event anyone attempts to access or move the device. A rolling tray, clear sortable internal containers, designated area for accessories and a built-in scale to keep track of inventory from the app are included. The hermetic seal keeps odors in while temperature and humidity monitors keep inventory fresh. In chalk white and slate black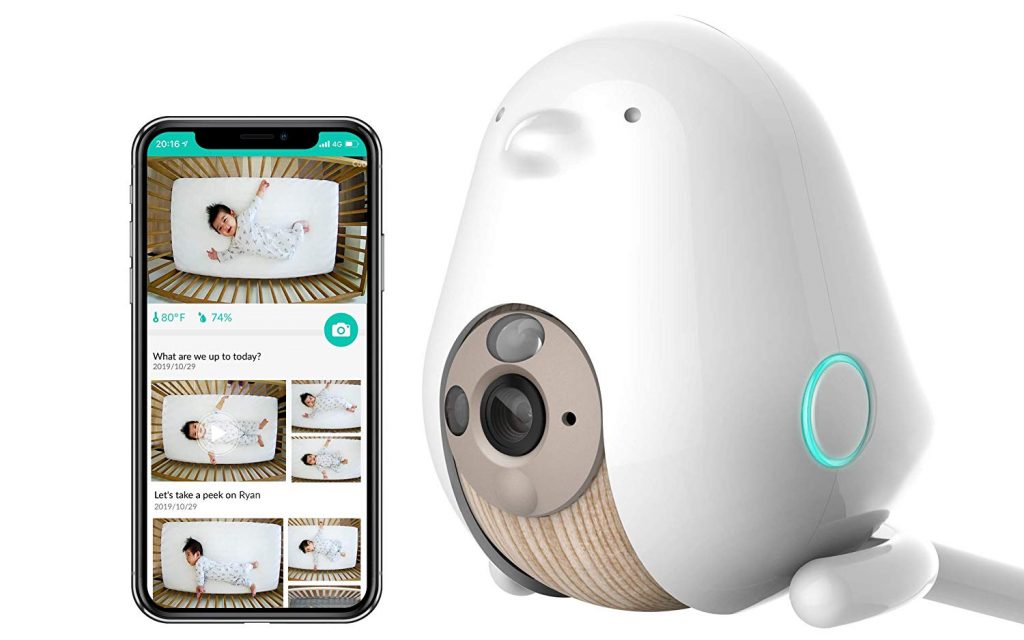 The Cubo baby monitor, which looks like a white bird, uses AI in monitoring a baby's sleep, especially sleep positions, a concern for parents of newborns. It offers four key features: mouth and nose coverage detection, dangerous zone detection, automatic photo taking, and ultra-HD night vision. It also provides a crying reminder, two-way audio, invisible IR night vision, temperature & humidity detection, night light, and a stand that grows with the baby. First-time parents can use the app to check on the baby in real time, temperature, humidity, take photos or record videos remotely, and record the baby's growth using the built-in time wall function. Impressive.
QUIRKY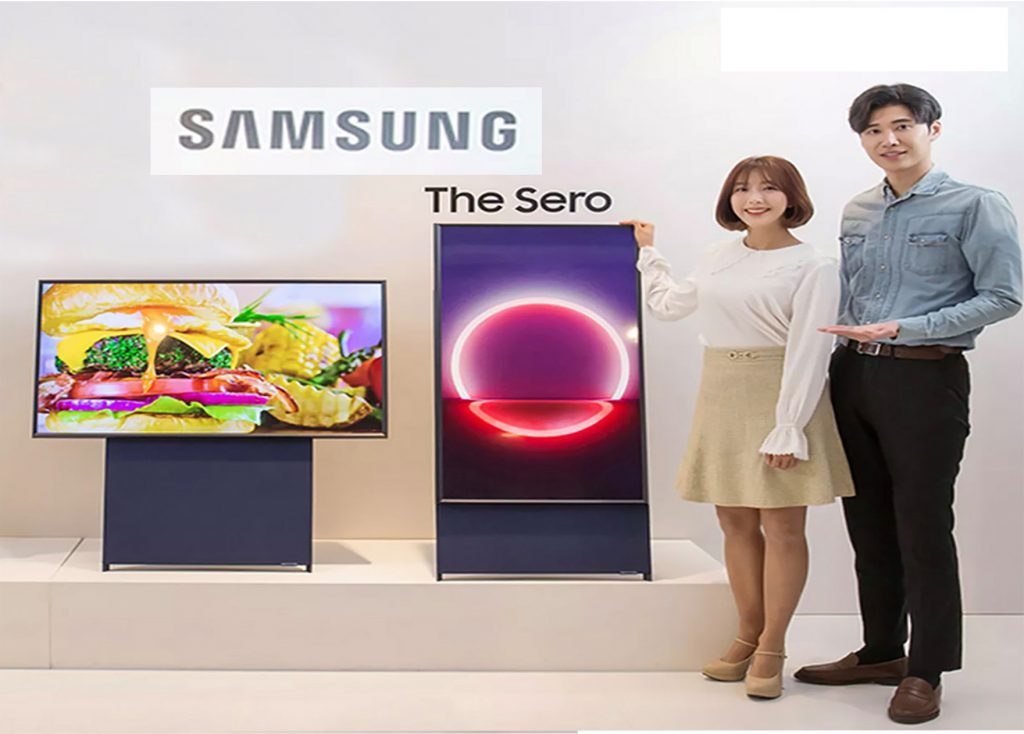 Samsung's lifestyle "The Sero" (vertical in Korean) TV is geared toward millennial and Gen Z consumers. It automatically pivots its screen from horizontal to vertical orientations when you view your phone upright. – just like a smartphone or tablet. It will roll out globally this year. Not too sure about this one.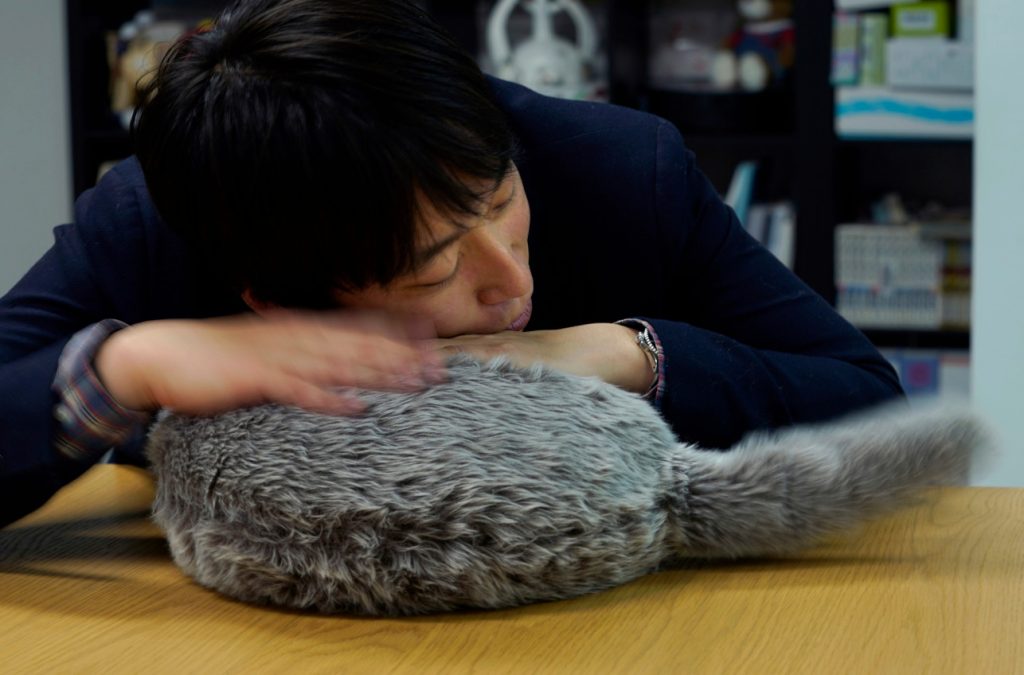 The fuzzy, huggable, purring cushion with a whimsically tail-wagging Qoobo is designed to deliver a calming, therapeutic effect for the cat lover who can't have a real kitty. No pet food required, just some petting with reciprocating purring and tail wagging. Can it be loved with no paws, eyes, or ears?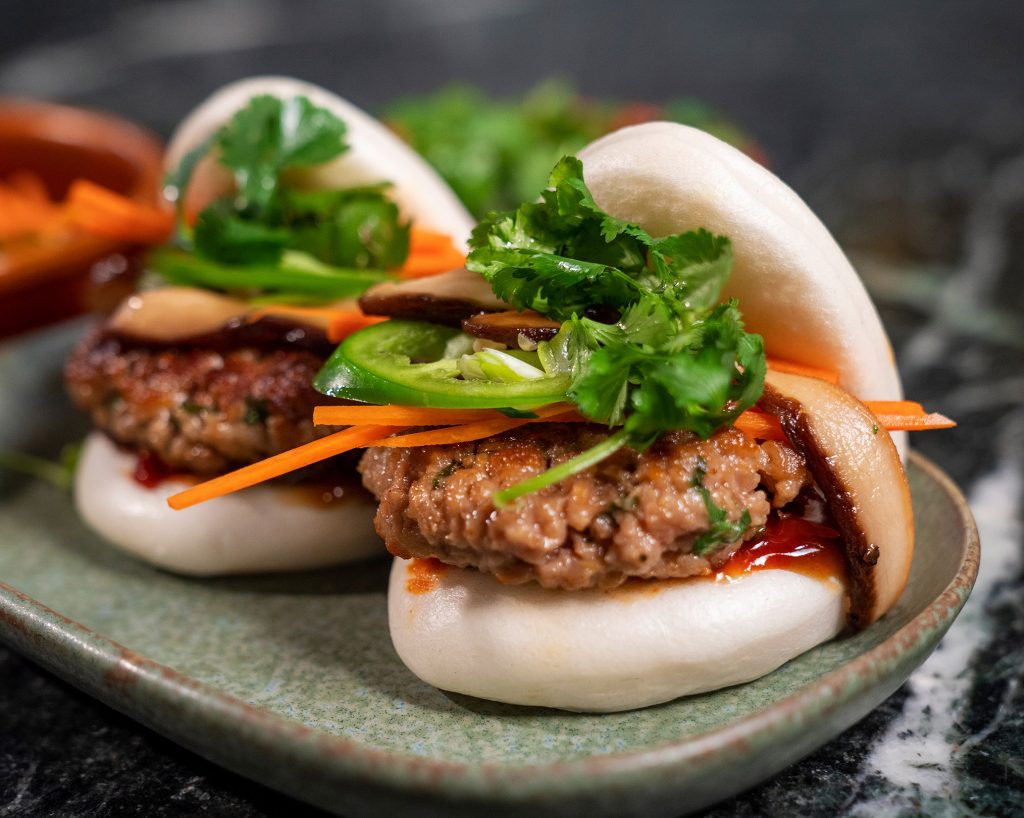 Say "oink-oink" to the Impossible Pork which by all accounting had a successful tasting launch liked by regular pork eaters as well as writers who don't normally eat pork for religious reasons. "Traditional meat production is a ridiculous technology for food," CEO Pat Brown said at Impossible Foods' CES press conference on Monday answering a reporter's question in what led to his pursuing plant-based meat. Traditional meat, he said, contributes significantly to "the two biggest threats humanity has ever faced, which is catastrophic climate change and a catastrophic meltdown in biodiversity." Expected to arrive in grocery stores mid year.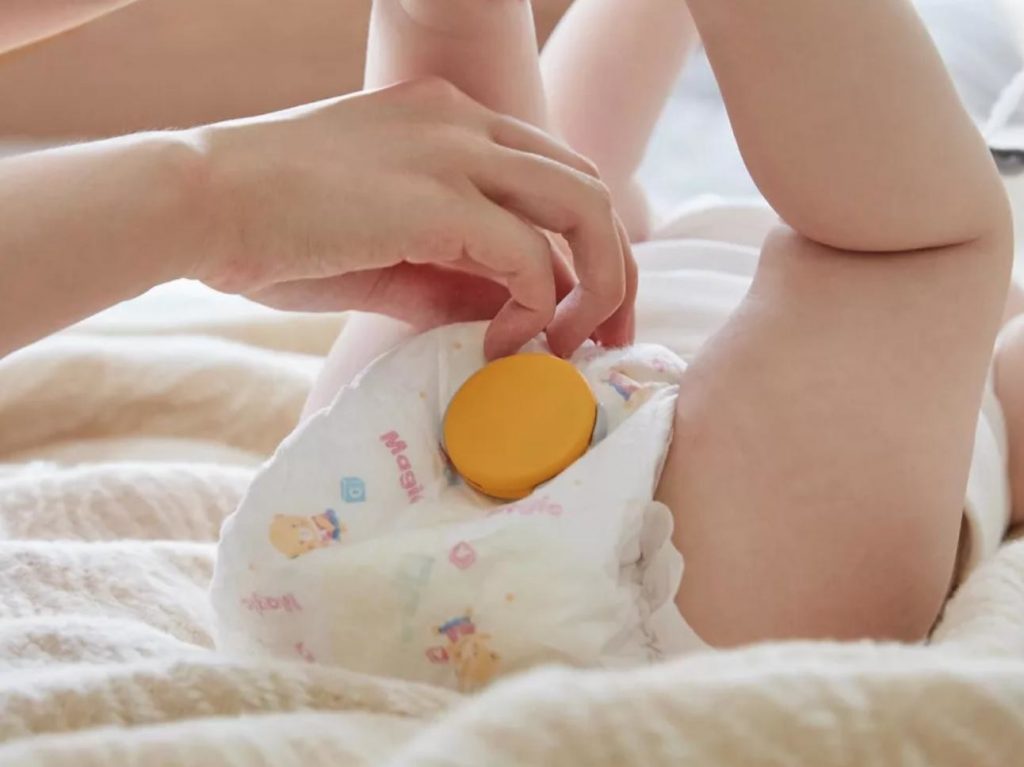 The Monit smart diaper sensor. Shocking picture, no? If you can't pick up the smell of baby poo and pee, the yellow Bluetooth sensor that attaches outside baby's diaper detects when the baby needs a diaper change sending you an alert.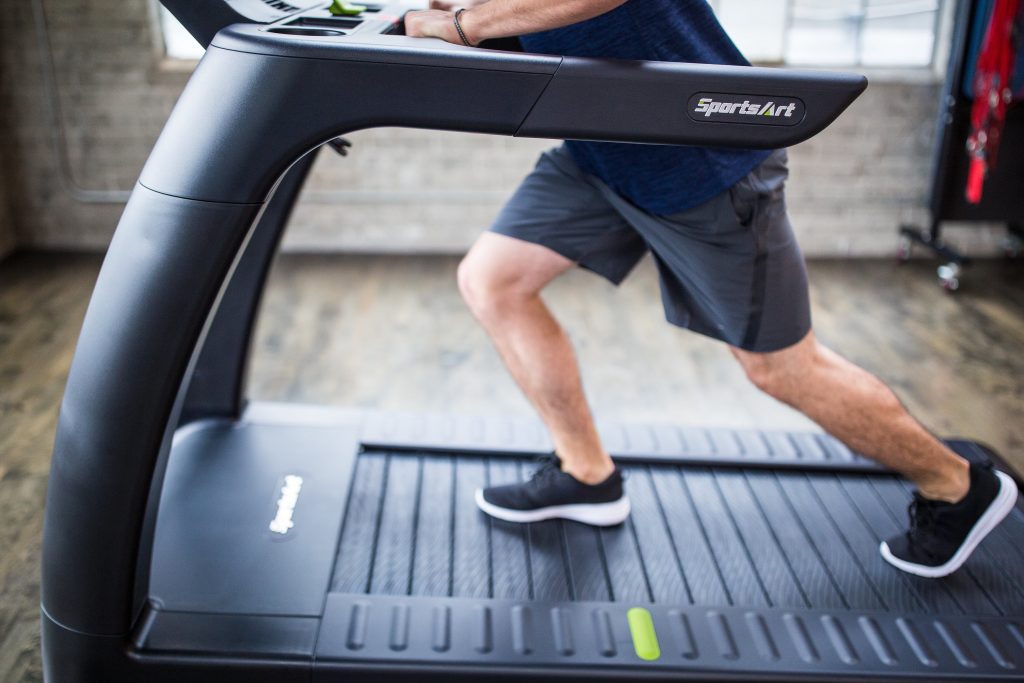 Remember the stationary bike that generated electricity on Gilligan's Island? It's baaack!  Verde's treadmill generates power for the household, so if you want to watch TV while you workout that should be and incentive to walk farther, no?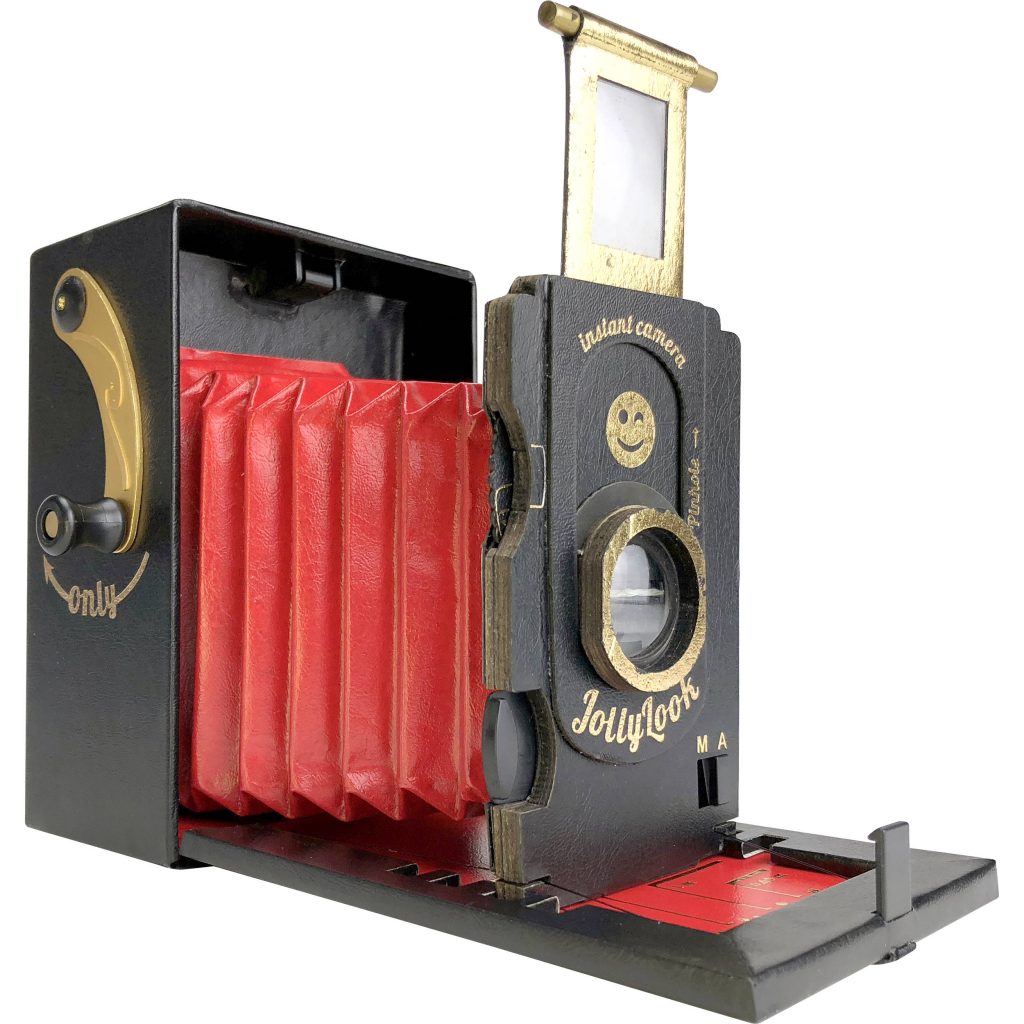 The JollyLook Vintage Cardboard Camera, a former Kickstarter project, is a collapsible cardboard camera oozing in vintage. It uses Fuji Instax Mini instant film to shoot and print credit-card-size photos. You can't get more retro than that! But it's not pocketable when all opened up.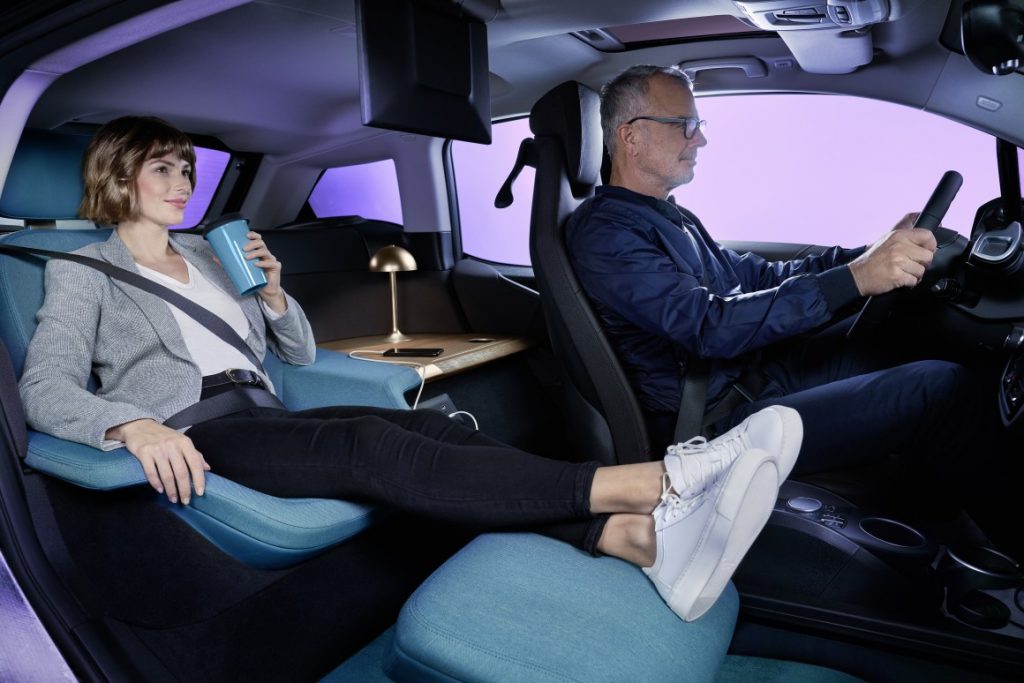 Did anyone catch a ride with any of the chauffer driven 20 converted BMW i3 Urban Suite cars? A special app could order your ride around CES in truly luxurious comfort and safety. The 20 BMW i3 interiors where gutted out, by the MW Group including the rear seats, leaving the drivers seat and panel intact. The concept was to recreate the ambience of a boutique hotel while paying attention to sustainability. This is luxury travel to the max in a compact car compared to boring traditional stretch limos.   Only one passenger in this car. The ZeroG Lounger is unlike any luxury car seat, tilting back by up to 60 degrees with a generous foot rest while still being able to enjoy the usual creature comforts and without any compromises in terms of safety or protection in an accident.  A table to the left of the single passenger with light lamp emulates a cozy hotel room. The car features a human-like interaction between passenger and vehicle, with an innovative gaze detection system. The vehicle's AI detects when a passenger fixes their gaze on an object outside the car and offers them relevant information on it or other ways to interact with it on the generous ceiling. The BMW iNEXT – due to launch in 2021 – will come with 5G capability, which will likely make the BMW Group the world's first premium carmaker to offer the new mobile standard in a production model. For more info on BMW at CES press here, and for more details on the i3 Urban Suite here. 
ABSURD (joining past "winners" like shoes with built-in vacuum toes and a shakable spoon for diet watchers).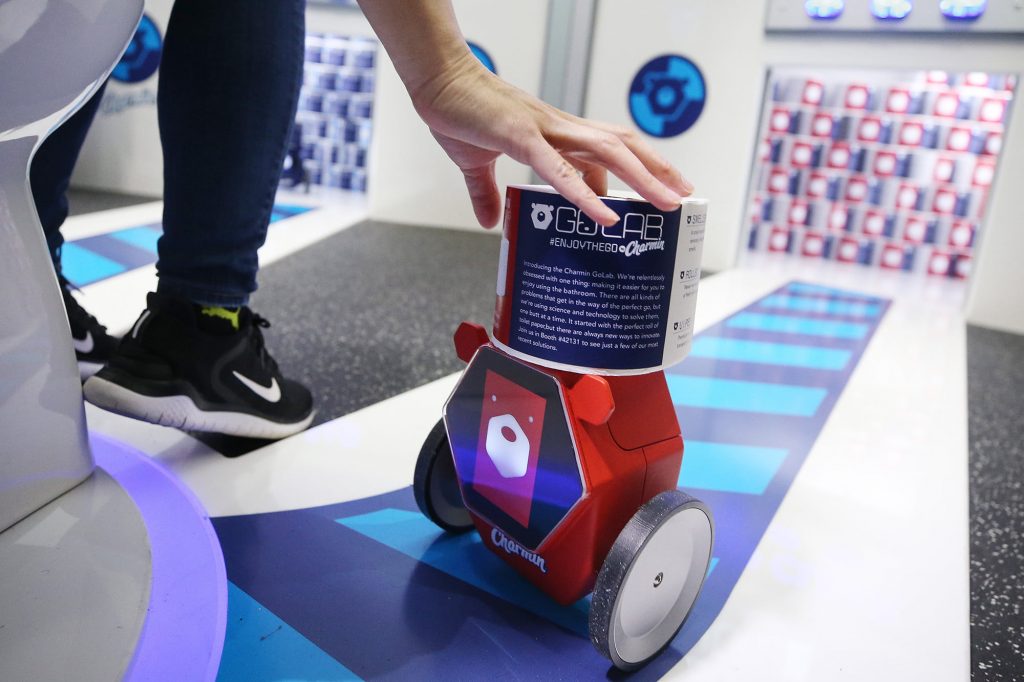 The @charmin toilet paper robot by @proctergamble knows where you are when you run out of toilet paper, it has odor sensors with pinpoint accuracy when delivering its precious cargo. Does it open bathroom doors? My toilet roll supply is withing arms reach in our bathroom cabinet while sitting in my throne. Period.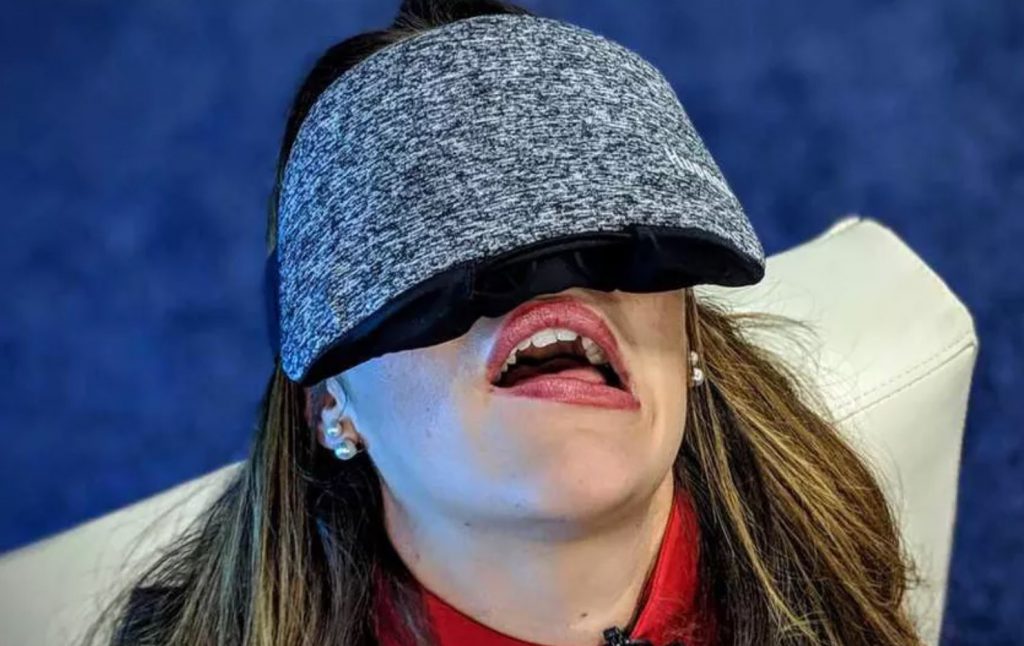 You don't have to poke or throw pillows at you snoring partner anymore. Get them to wear the Hupnos mask, which vibrates encouraging them to change bed position. They will never know what hit them! The real solution to stop snoring is to find out the causes (from plain obesity to life threatening irregular breathing) and how they affect your long term health. Ask your family doctor.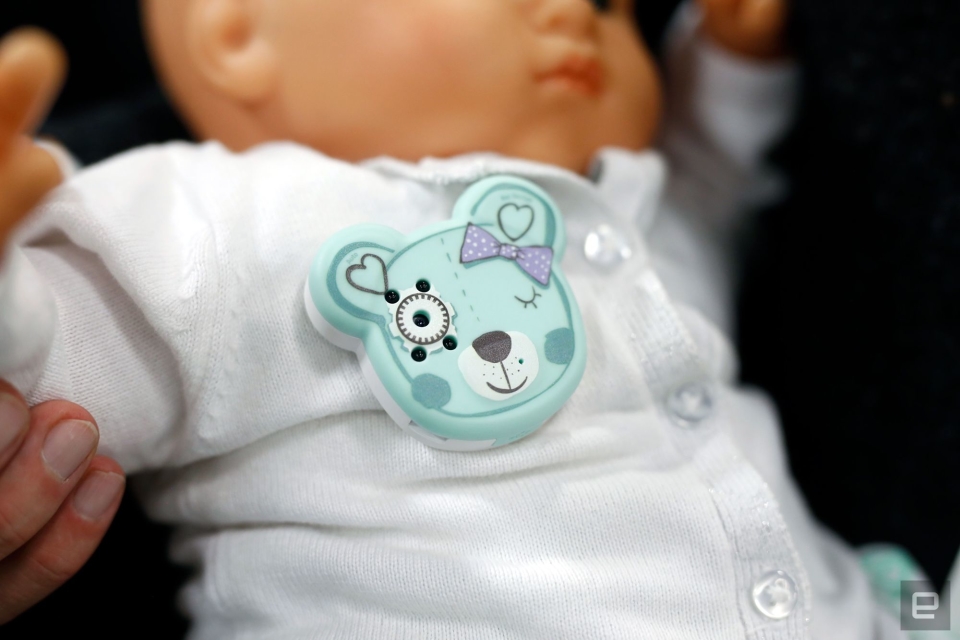 The Babeyes camera records videos from a baby's point-of-view. OK, that's creepy. Why would a parent attach a colourful camcorder on a baby recording the baby's view? I'm stumped.