The new Dyson V8 Absolute cordless vacuum will suck the money out of your wallet as fast as it does dust and dirt.
Is it worth it? Compared to its previous more affordable siblings, as low as $299.99 on www.dysoncanada.ca , the V8, $699.99,  seems to be following Moore's Law, that the number of transistors in a dense integrated circuit doubles approximately every two years.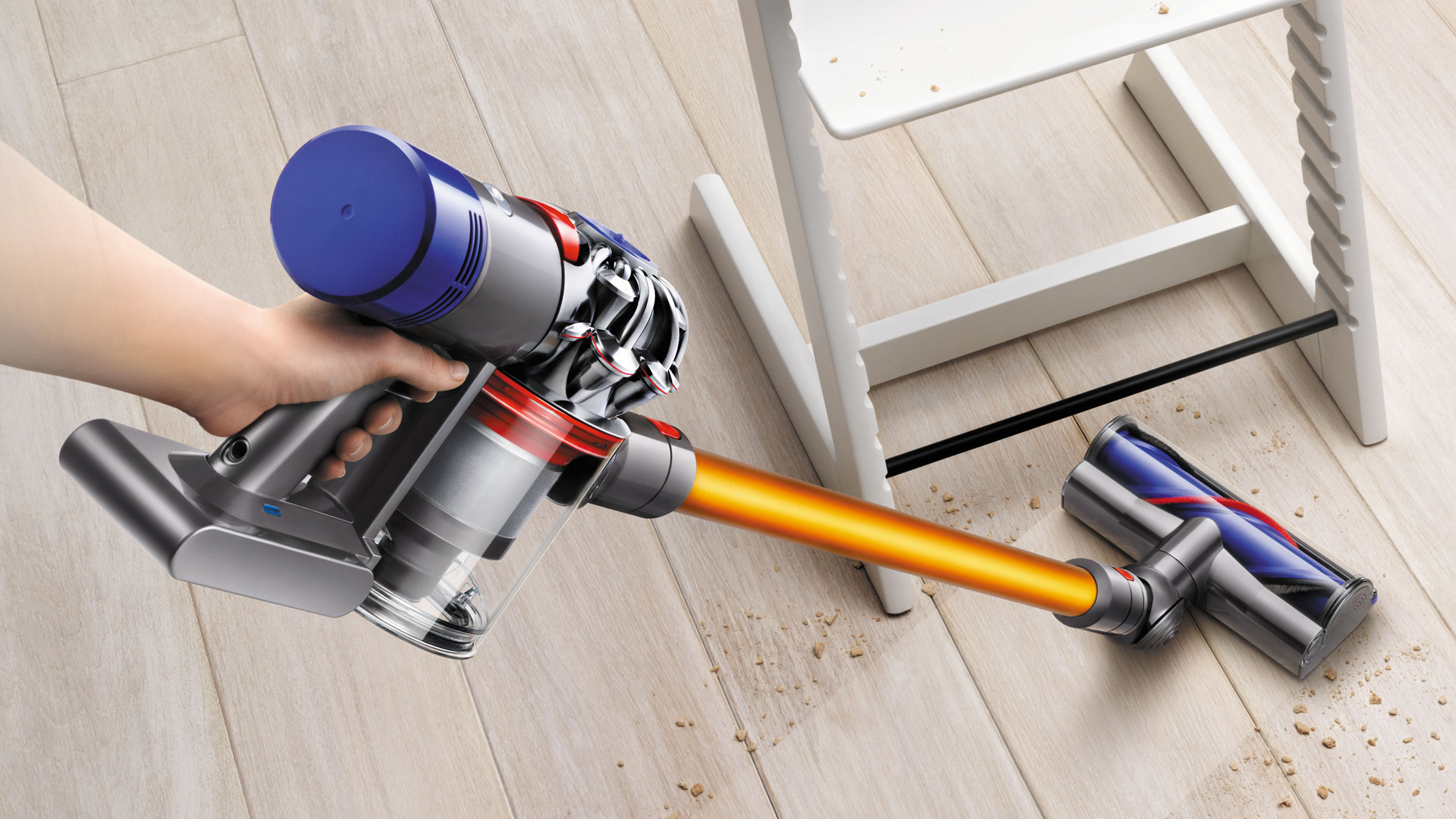 The V8 is no computer but it does boast similarly improved performance numbers giving you more bang for the buck.
The battery time runs twice as long as the previous generation
The machine is 50 per cent quieter than previous generations
The brush bar has more than double the brush bar power as V6 Animal motorized head
The dust bin is 30 per cent bigger than previous generations
The new motor was tested for approximately 500,000 hours and included a total investment of over $500 million to create.
The first time you turn it on, especially the shorter lasting 7-minute turbo mode, you get a kick back. It has more suction than Dyson's Ball Animal. I have packed down deep shag rugs in my basement which were brought back to life with the V8. The less powerful setting provides up to 40 minutes of general vacuum duties, enough to handle a small apartment.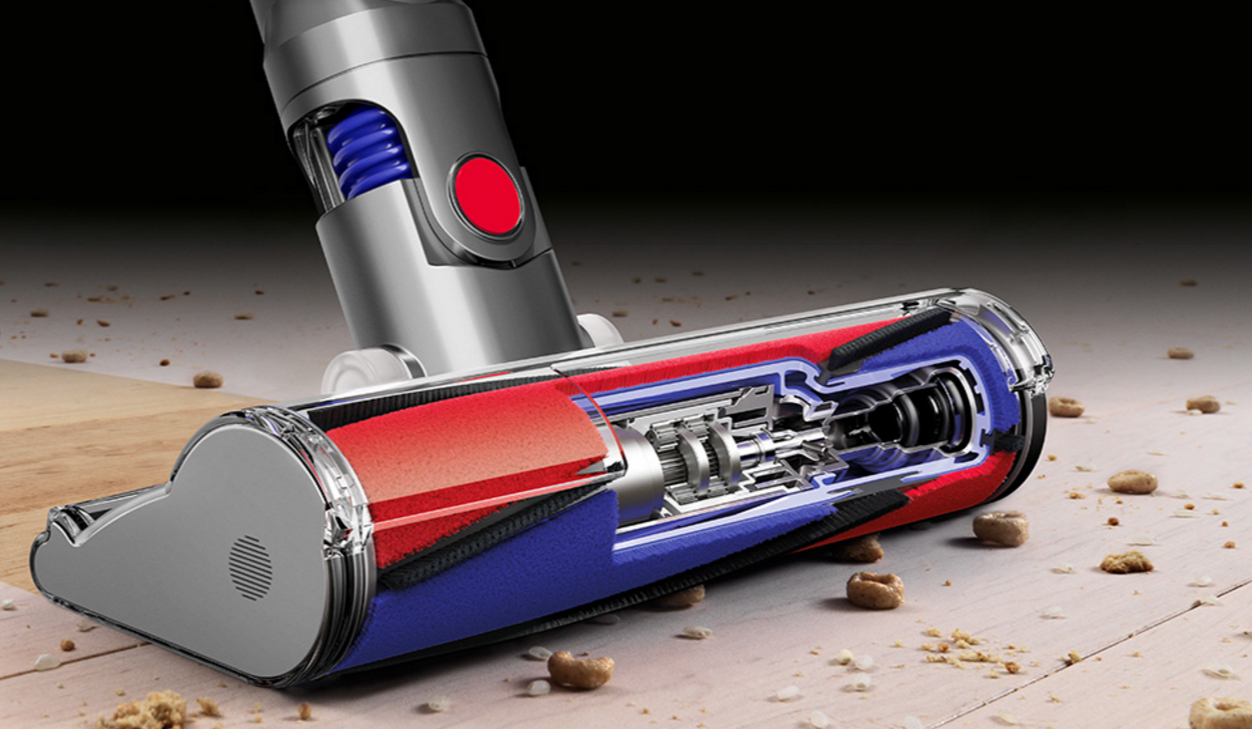 Then there are the accessories. Six of them. The wider direct-drive cleaner head and the unique soft roller cleaner head come apart so you can remove the rollers for easy cleaning of long hair and fibre strands. Smart!
http://www.dysoncanada.ca/en-CA/vacuum-cleaners/cordless/dyson-v8/dyson-v8-absolute.aspx
Despite its larger size, the V8 feels balanced, whether handheld or extended with the ultra cool metallic orange extender. The dirt ejector is more hygienic, partially coming out for easier dirt removal. A well-designed wall charge holder is included.
http://www.dysoncanada.ca/en-CA/vacuum-cleaners/cordless/dyson-v8/dyson-v8-absolute.aspx
The lifetime washable HEPA filters, according to Dyson, expel cleaner air than you breath.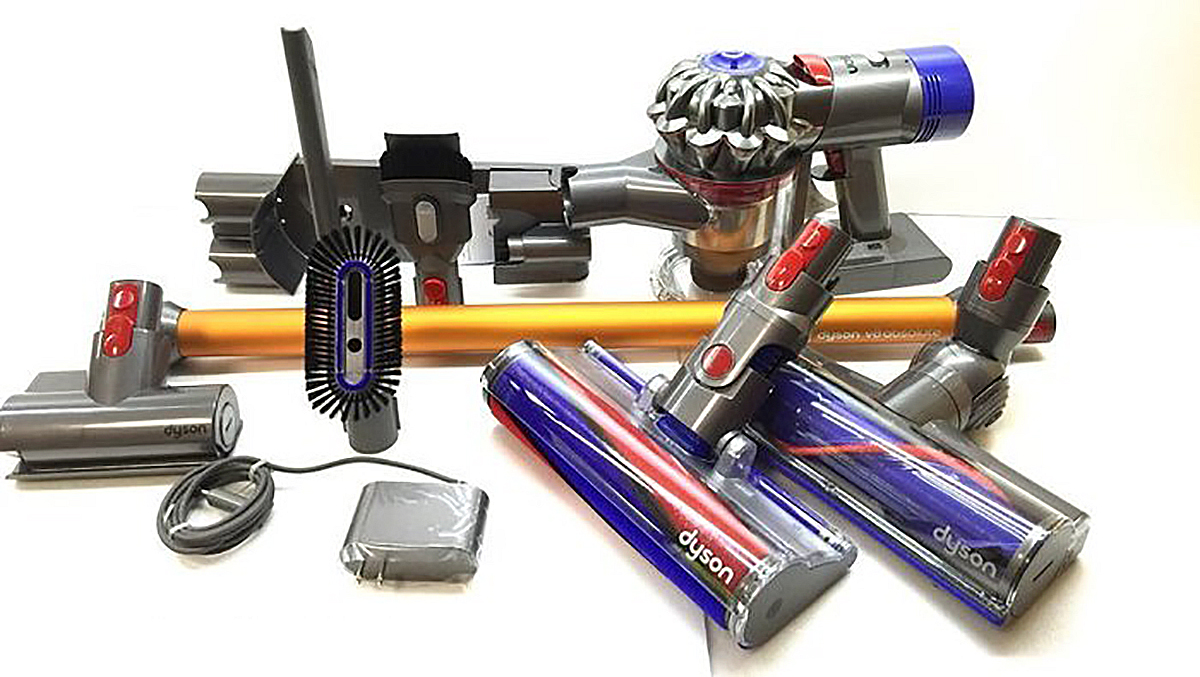 So, is the V8 worth it? As a secondary vacuum for quick jobs around busy spots, no. It thinks its an upright, minus the cord, and commands top dollar. But if you are in the market for the the best cordless vacuum system, the result of hundreds of dollars R&D and 500,000 hours of testing, the V8 will be your next best thing to cleanliness. With a splash of colour and style.
Dyson Factoids
5: Dyson currently has five main areas of technology: cord-free & corded vacuum cleaners, hair dryers, environmental control machines, Dyson Airblade™ hand dryers and Jake Dyson lighting.
75:Dyson machines are sold in more than 75 countries.
$3 billion: Dyson has committed to a $3bn investment in future technology. We are developing four new portfolios of technology, and will launch 100 new products around the world in the next four years.
$10 million: Dyson works with over 30 universities worldwide to develop early stage technologies, including a $10m investment in a joint robotics lab with Imperial College, London.
6,000+:Dyson employs more than 6,000 people worldwide, a third of who are engineers.
2006: In 2006, Dyson sold its first cord-free vacuum in the UK, the handheld DC16 machine. 2016 marks 10 years of Dyson cord-free technology and 10 years in Canada.