In a world where invisible digital cloud computing runs our lives, HP is announcing a new service designed to look after the analog side of things: devices.
Today HP announces Device as a Service (DaaS) with a goal to remove one of the pain points in business of any size – laptops, desktops, tablets, monitors and more.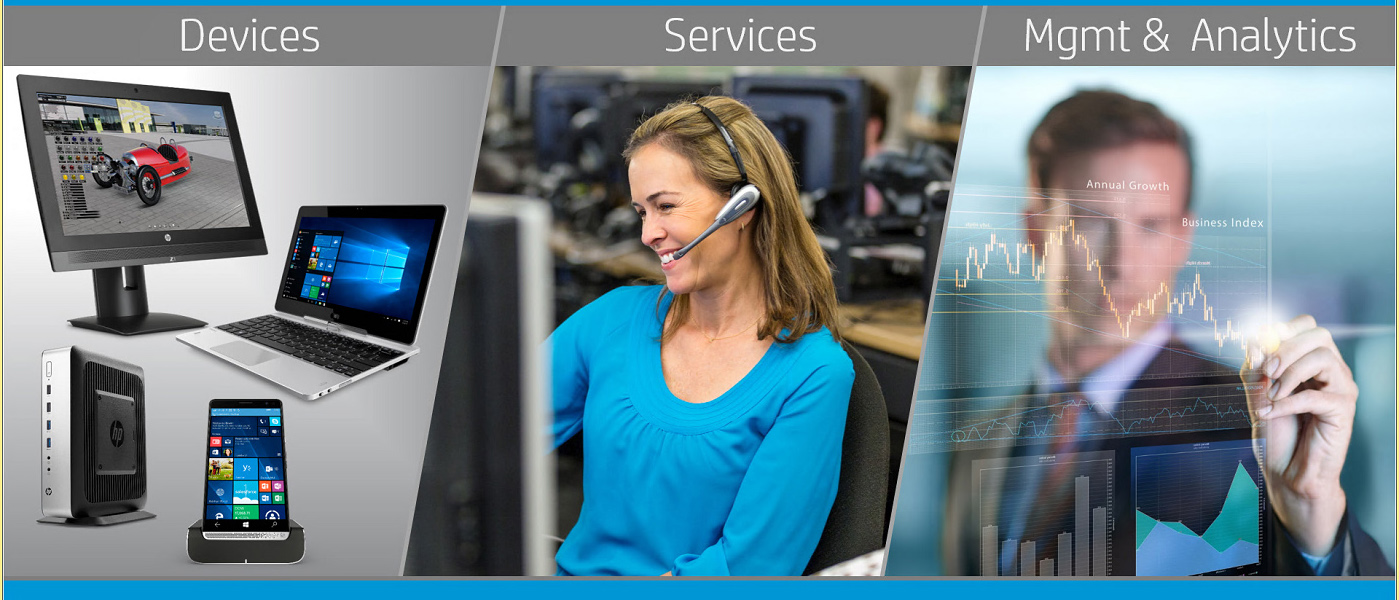 Companies will be able to combine the predictable cost of employee devices with a user defined maintenance service.
HP DaaS, for example, would be able to preemptively monitor a laptop battery and automatically order a new one in advance, keeping hardware device time down to a minimum.
Bill Avery, General Manager of Global Services said Millennials face a new world in which HP will focus on the right paradigms and right tools for users. "We are at an inflection point where users have different demands," he said.
HP DaaS allows customers to pay one price per seat for their PCs on a monthly basis over a multi-year period. Within that subscription, they can receive the latest technology and customized services and support from HP, including PC configuration and installation, data migration, onsite support and technology recycling.
HP's Device as a Service subscription is currently available via www.hp.com/go/daas and through select channel partners. The offering is expected to roll out more broadly via HP Inc.'s Partner First  Program later this year. Pricing will vary based on individual subscriptions.