SAN FRANCISCO-ARRIL 8, 2015
Today Dell launched the Venue 10 7000, a premium tablet with detachable full function backlit keyboard with multifunction mouse-like touch pad. Available in Canada, the US and China in early May for $599 CDN and with keyboard currently $600 (US PRICE ONLY) with keyboard, the Venue 10 will incorporate its own Dell security work features on top of Google's Android for Work which comes with  Android 5 (Lollipop) OS. The Venue 10 (and other Lollipop Dell upgadable Android Tablets) can run both work and personal apps on the same device. But each will be separate from each other. For example, an employer would be able to wipe out an employee's work apps from the their Venue 10, leaving personal files intact. Dell demonstrated other security features like not being able to screen capture mixed work and personal content on the same 10-inch multi-angle view 2560×1600 Venue screen.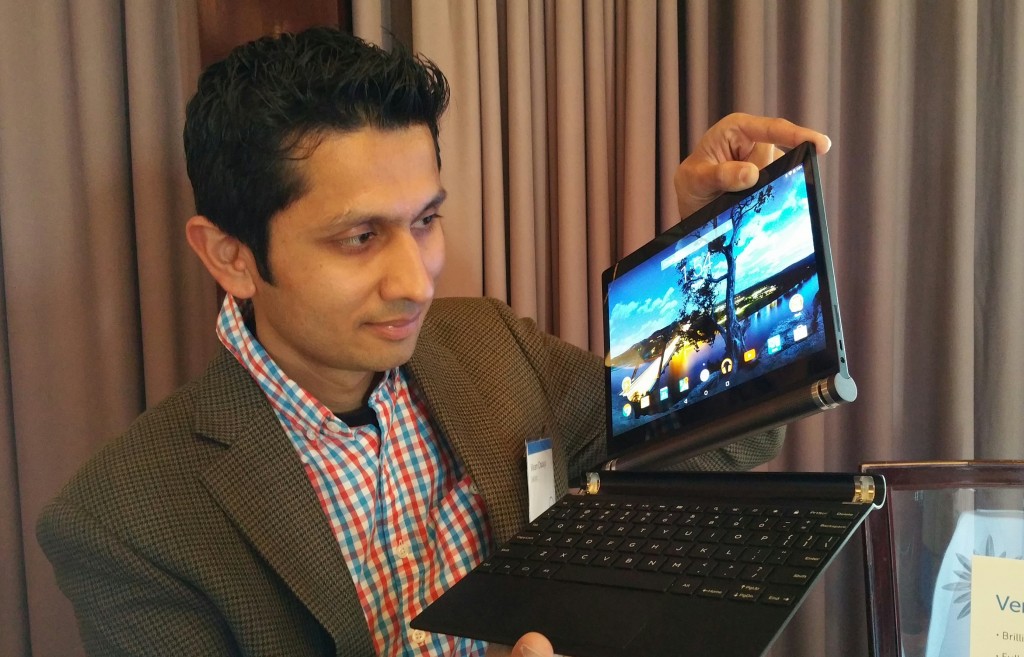 This is Dell's shot across the bows of Microsoft's revenue based Office collaboration with various OEM front end laptops and desktops, as well as Apple's even pricier hardware work and school environment.
Neil Hand, VP Dell Tablets said Dell is betting on a growing trend for workers to use several devices with different form factours for work in and out of the office.
More folks like the idea of portability and are comfortable mixing OS devices for their home and work tasks.
"The 2015 college graduation class is the first to not have seen the world without the Web, " said Google's Ragen Sheth.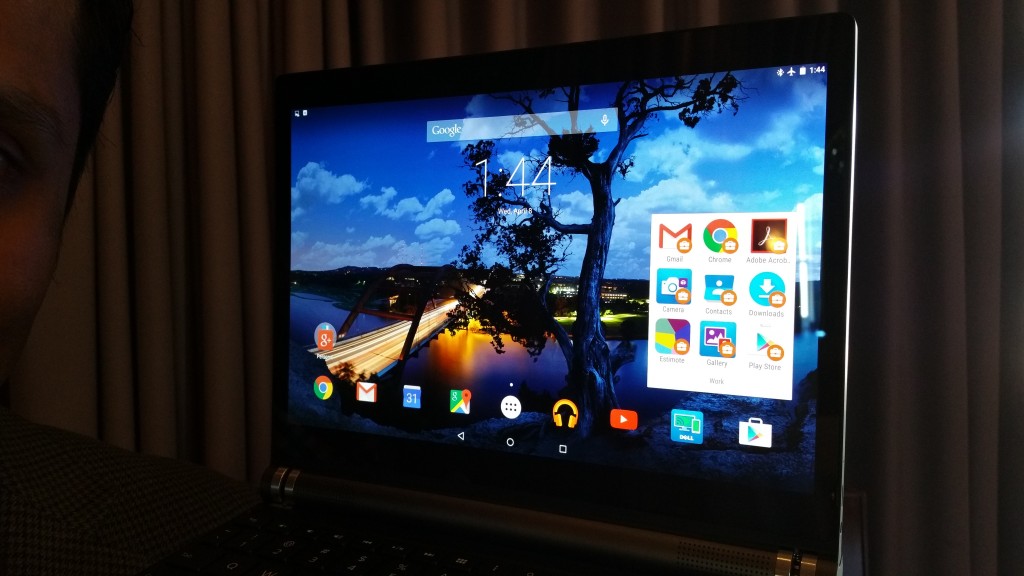 HANDS ON WITH THE VENUE 10
The Dell Venue 10 7000 feels, looks and handles like a premium Android tablet. It's sleek, with a futuristic design and a well designed and engineered  detachable magnetic keyboard. It's difficult to shake the magnetically attached keyboard off and it goes both ways enabling to hide the keyboard; even use the Venue in A frame mode for presentations or watching full HD movies on its own stand. It's rock solid weighing a tad more than  one kg and runs on Intel Atom chip technology. It's quick and can run for 10 hours using a large battery housing in the cleverly designed thicker cylindrical edge which also doubles as a secure grip. This has enabled Dell to shave the main Venue 10 to a mere 6 mm.
www.dell.ca
Follow me here and on my Global TV Sunday Morning News Tech Talk segment and accompanying blog.