With Halloween just around the corner, what better way to experience a state-of-the-art personal ultra-scary themed virtual reality show.  The VOID's Nicodemus: Demon of Evanishment playing at The VOID in The Rec Room at West Edmonton Mall and The Rec Room at the Toronto Roundhouse is a must see on how VR has evolved in the past several years. And get scared!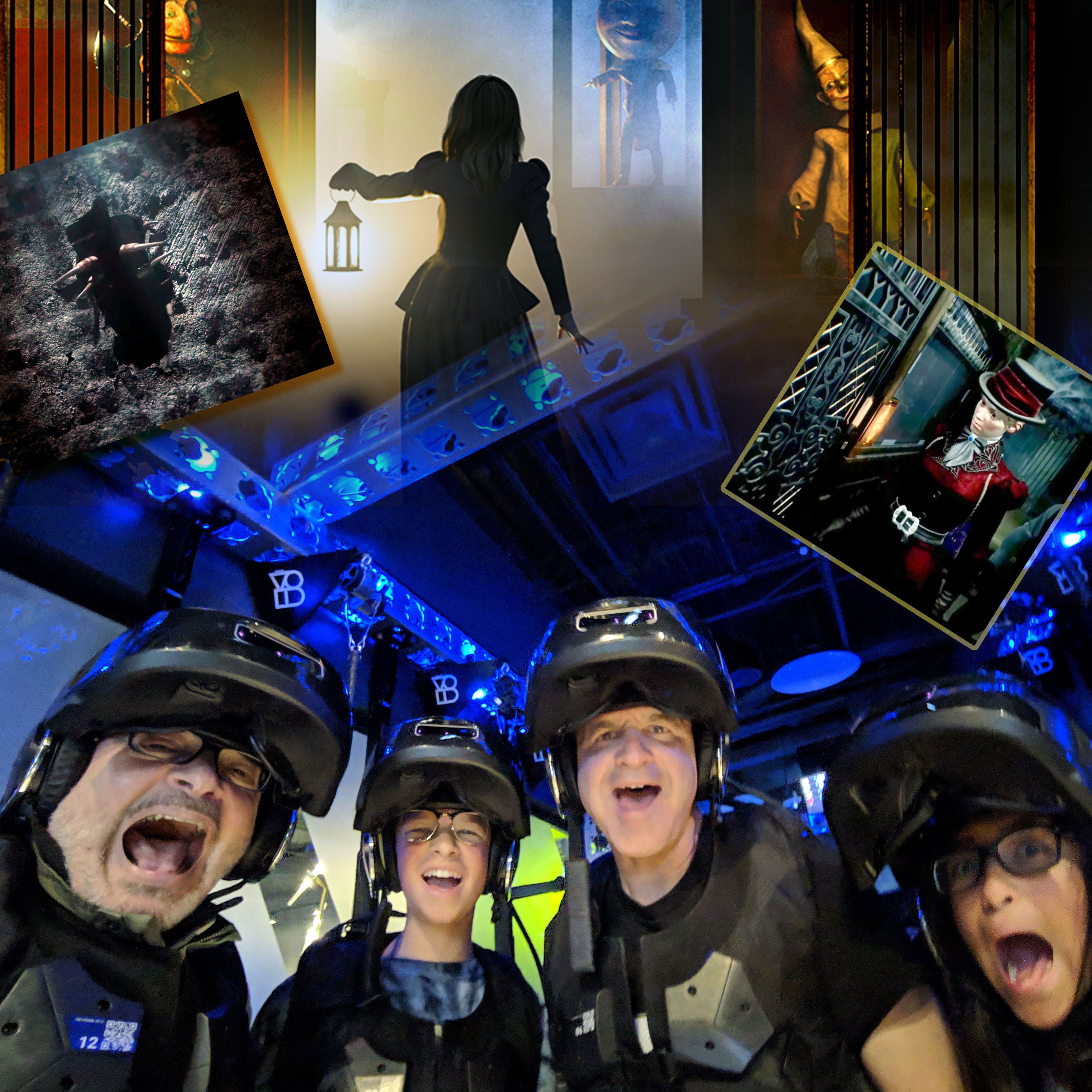 You're lucky if you also live in Anaheim CA, Dubai UAE, Genting MY, Glendale CA, Las Vegas NV, Lindon UT, Orlando FL or West Plano TX. Tickets and schedules between multiple themes offered in each site are available at www.thevoid.com.
Void likes to call its productions "dimensions".
Unlike the familiar themed Ghost Busters and Secrets of the Empire (Star Wars) dimensions, Nicodemus is based on a completely new story line not seen in movies and not attached to well-known Hollywood actors.
Nicodemus takes you back in time to Chicago's Worlds Fair in 1894 where a monstrous horror is mistakenly brought into the world. Groups of up to four can play, sometimes separated in some scenes. Your goal is simple: explore abandoned exhibits, find clues and don't get caught by the demon, Nicodemus.
The actual VR action part is about 15 minutes, between prep and off-loading the high quality VR visor and heavy duty backpack (housing a high-end laptop to run the intense graphics.)
If you have experienced the "shoot them up" style of Void's Secrets of the Empire or the less intense but  eye candy-full Ghostbusters, prepare for a different sensual experience with Nicodemus. It's more like a game console walk-through where you are the hunted, armed with your own survival instincts and experience in solving game puzzles to move on.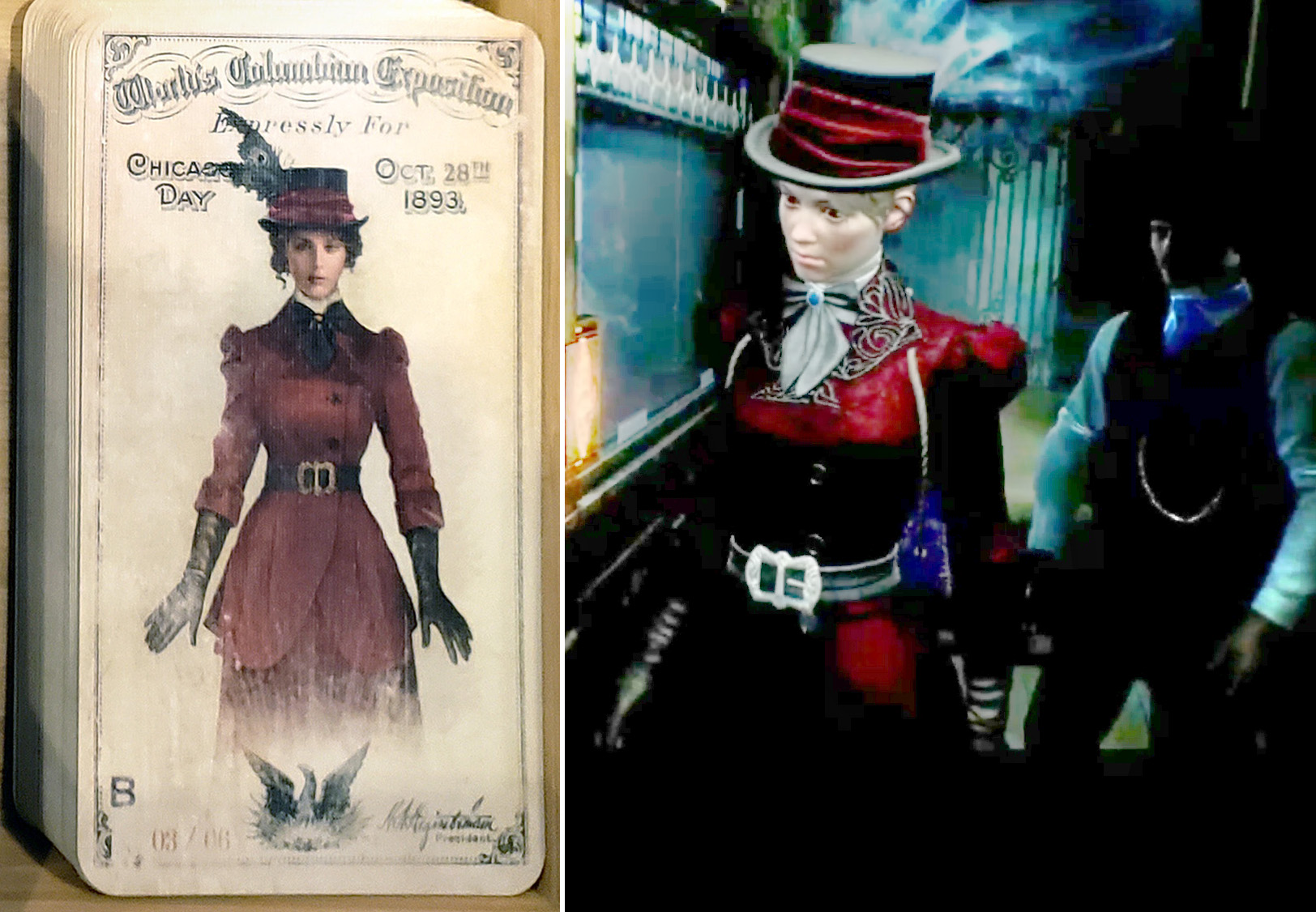 That is the shortcoming in this dimension. My partners and I went in unprepared despite being encouraged to read a free downloadable book for gameplay hints.
Nicodemus: Demon of Evanishment might disappoint gaming newbies, including my bright 10-year old niece Eleni and perceptive 12-year old nephew Yanni, as well as my adult universal cousin Dino. They felt there were fewer interaction opportunities to discover new scenes and perhaps alter endings. I felt the same way, busy making sure my frightened niece was OK, with a firm handhold throughout. Sometimes I missed close encounters because of looking in the wrong direction, so you need to keep your cool in this dimension.  Fright comes from everywhere. Still, the physical and mental experience in Nicodemus is above anything you have ever experienced.
Why? Because you are part of the experience. You and partners get to pick who to be between six period costumed character avatars. When you lower your helmet visor, the person next to you, you see their chosen character assuming their own body motions. "Looking at our hands with gloves on was cool" said Eleni. "Walking through cob webs impressed me the most," she added.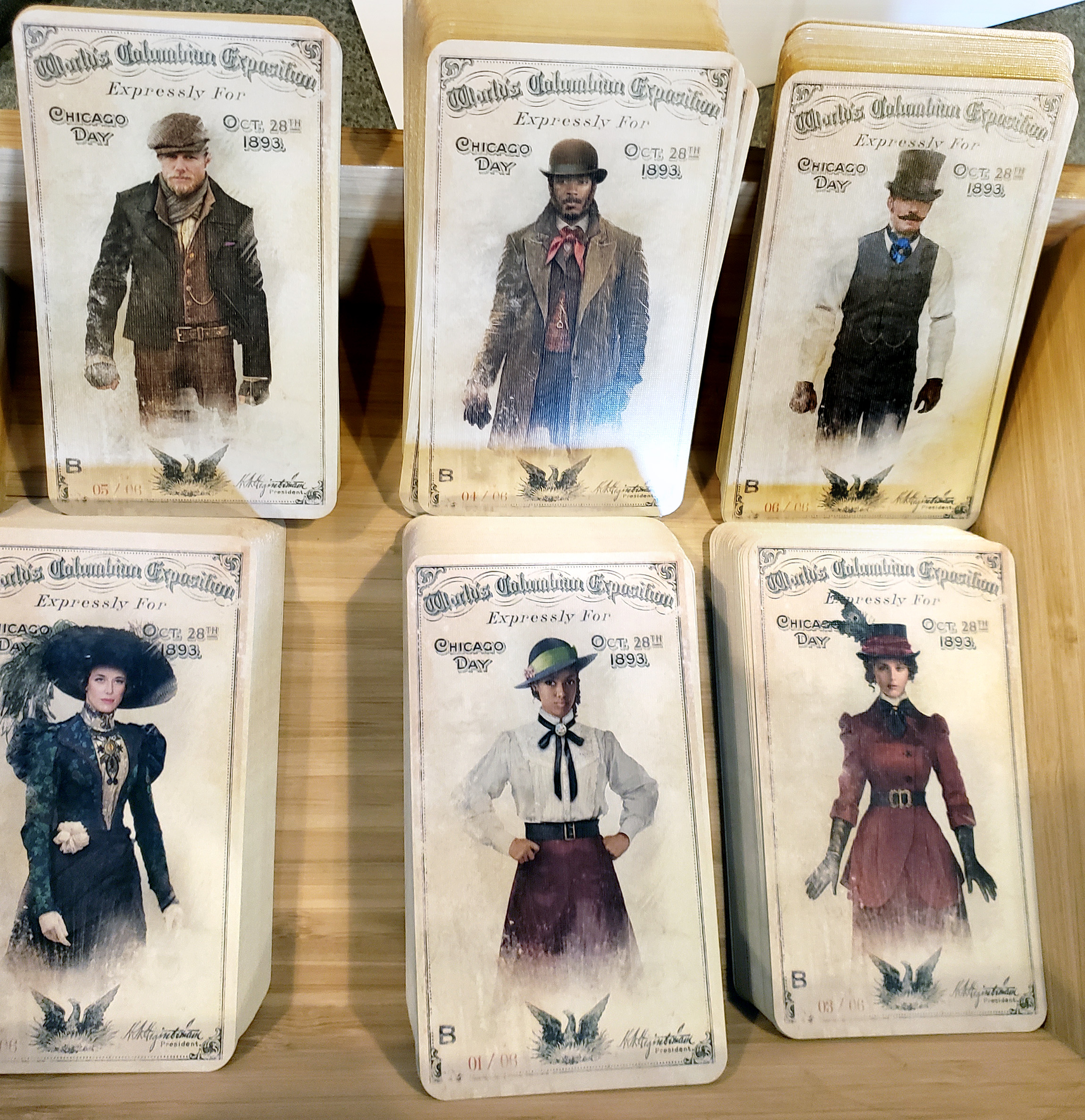 There's more, like walking through surreal scenes, above water and fog brushing by your feet. And then there was the plank which proved challenging. "Yeah, I lost my balance walking over that plank," said Dino who was impressed with the realism.
There was a total physical connection in the Nicodemus dimension through sight, sound and touch. "Being tapped on the back scared me a lot and the dead wrapped body scared me a lot too" said Yanni.
Even if you are not great at gaming puzzles and hints, eventually you get prodded to move on to the next scene. Spoiler alert: you eventually get out unscathed. Time is not cheap in this $34.95 experience. But the digital-to-life eye candy impresses.
There's no way but up in entertainment VR still in its infancy, with a growing quality of genre titles impressing more than Hollywood production line releases.
Warning
: include(/index.php): failed to open stream: No such file or directory in
/home/techuntangled/public_html/wp-content/plugins/social-share-button/includes/class-shortcodes.php
on line
41
Warning
: include(/index.php): failed to open stream: No such file or directory in
/home/techuntangled/public_html/wp-content/plugins/social-share-button/includes/class-shortcodes.php
on line
41
Warning
: include(): Failed opening '/index.php' for inclusion (include_path='.:/usr/lib/php:/usr/local/lib/php') in
/home/techuntangled/public_html/wp-content/plugins/social-share-button/includes/class-shortcodes.php
on line
41