Last week I was invited to try out the Cadillac Super Cruise on a leisurely 400 km drive along the St. Lawrence River to the picturesque town of Kamouraska, North East of Quebec.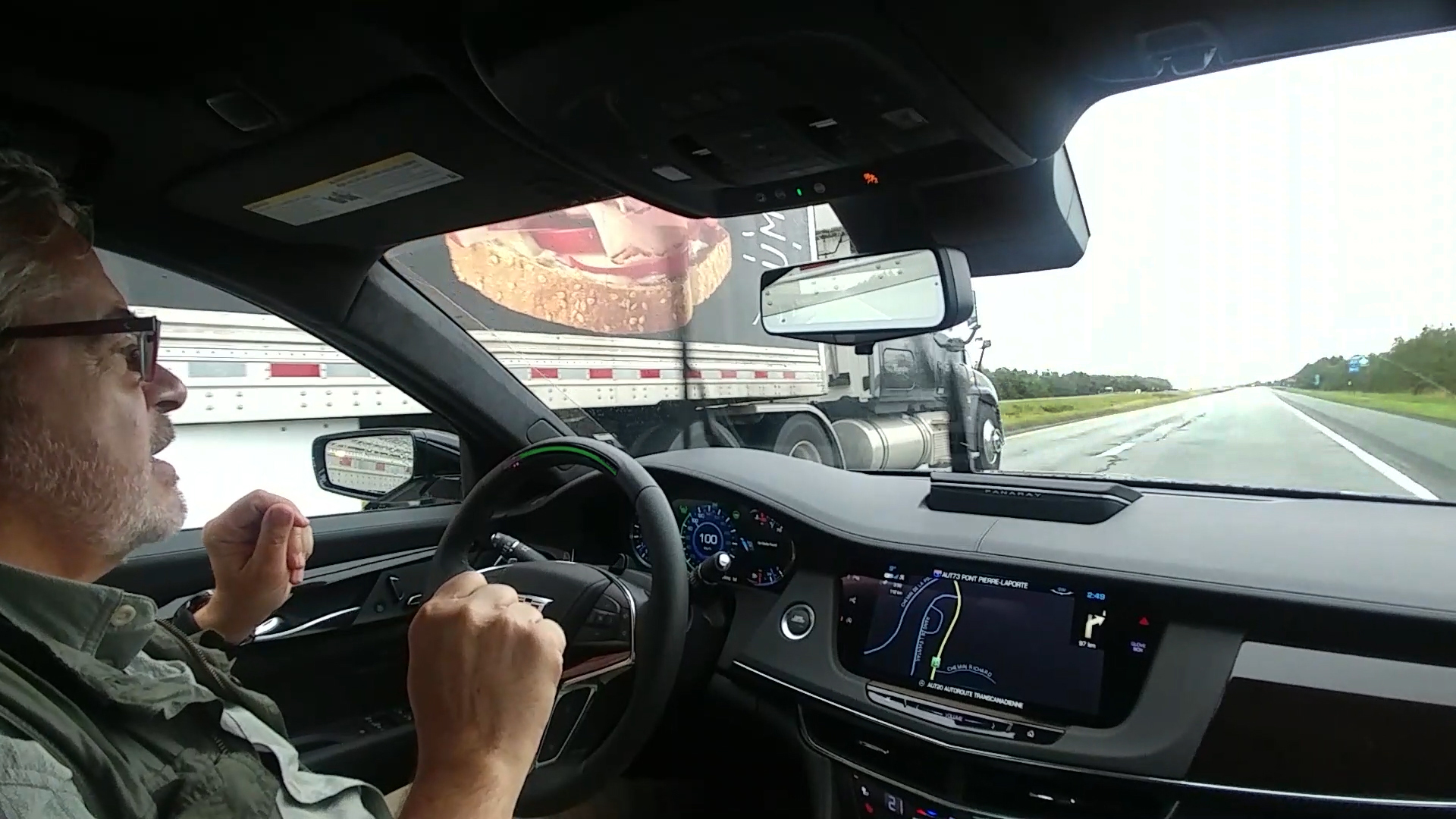 I was looking forward to a hands and feet free cruise on the 2018 CT6 Cadillac but all my reading up and media research on Super Cruise did not prepare me for what industry observers agree is an important step in level 2 assisted autonomous driving.
Super Cruise, currently available on the 2018 Cadillac CT6 is a silky-smooth true hands-free driving technology for the highway. It also monitors driver attention with distinct warnings, unlike competitors.
Super Cruise is designed for Canadian and US highway driving on approved dual lane limited access divided highways with defined "on" and "off" ramps. Highways with level crossings do not work due to a higher risk of level country roads. The car's traditional sensors and computers are combined with additional LiDar mapping data for impressive automatic centre lane cruising.  That's four to eight times more precise than traditional GPS.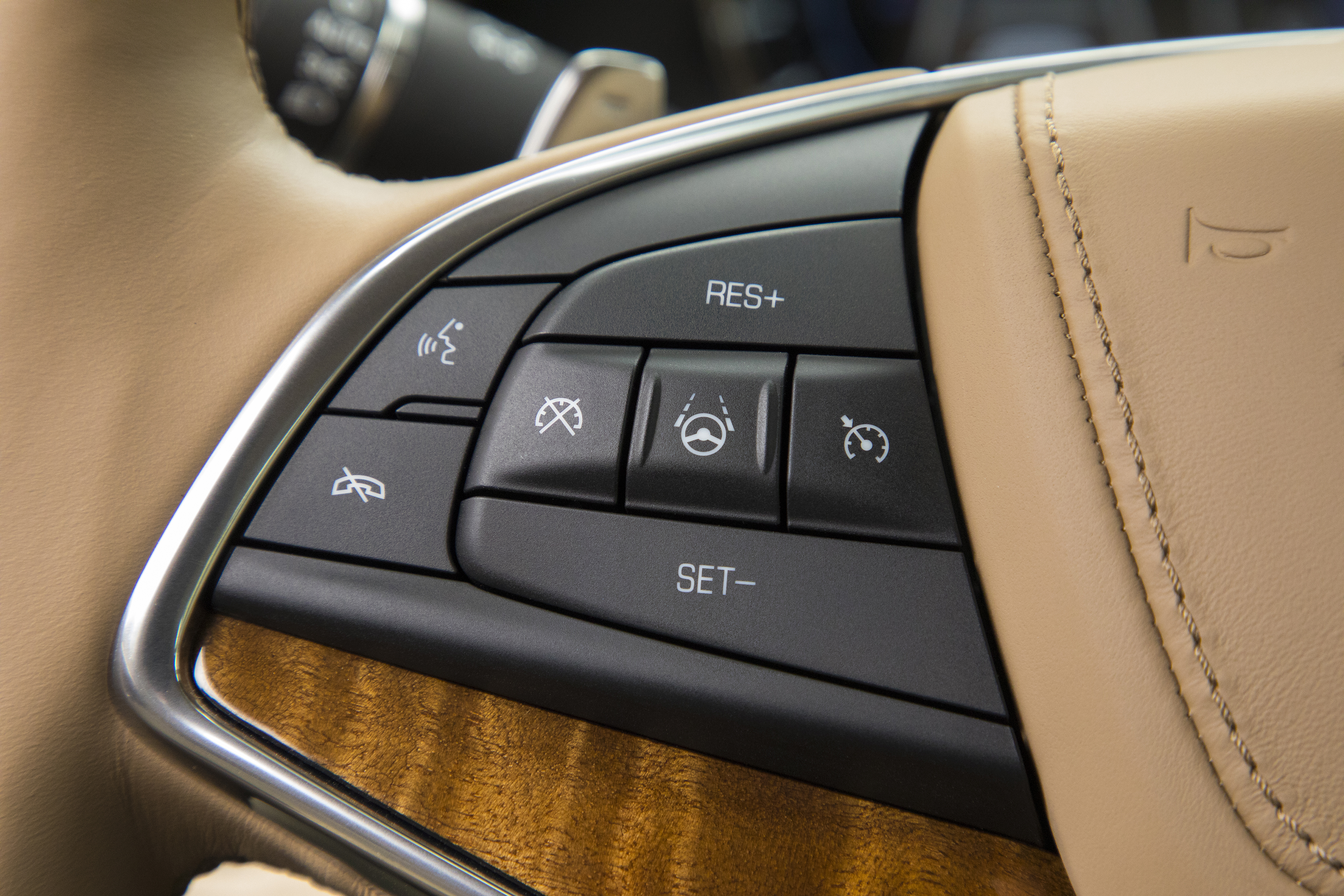 I was nervous letting go of the steering wheel on Super Cruise for the first time and remained tense when other cars passed me. But it didn't take long to trust Super Cruise. The accuracy of turns was beyond the best limo drivers with not even a trace of path correction. Super Cruise works with the shorter distance assistant driver technology like situational awareness of other cards around you and sudden stops.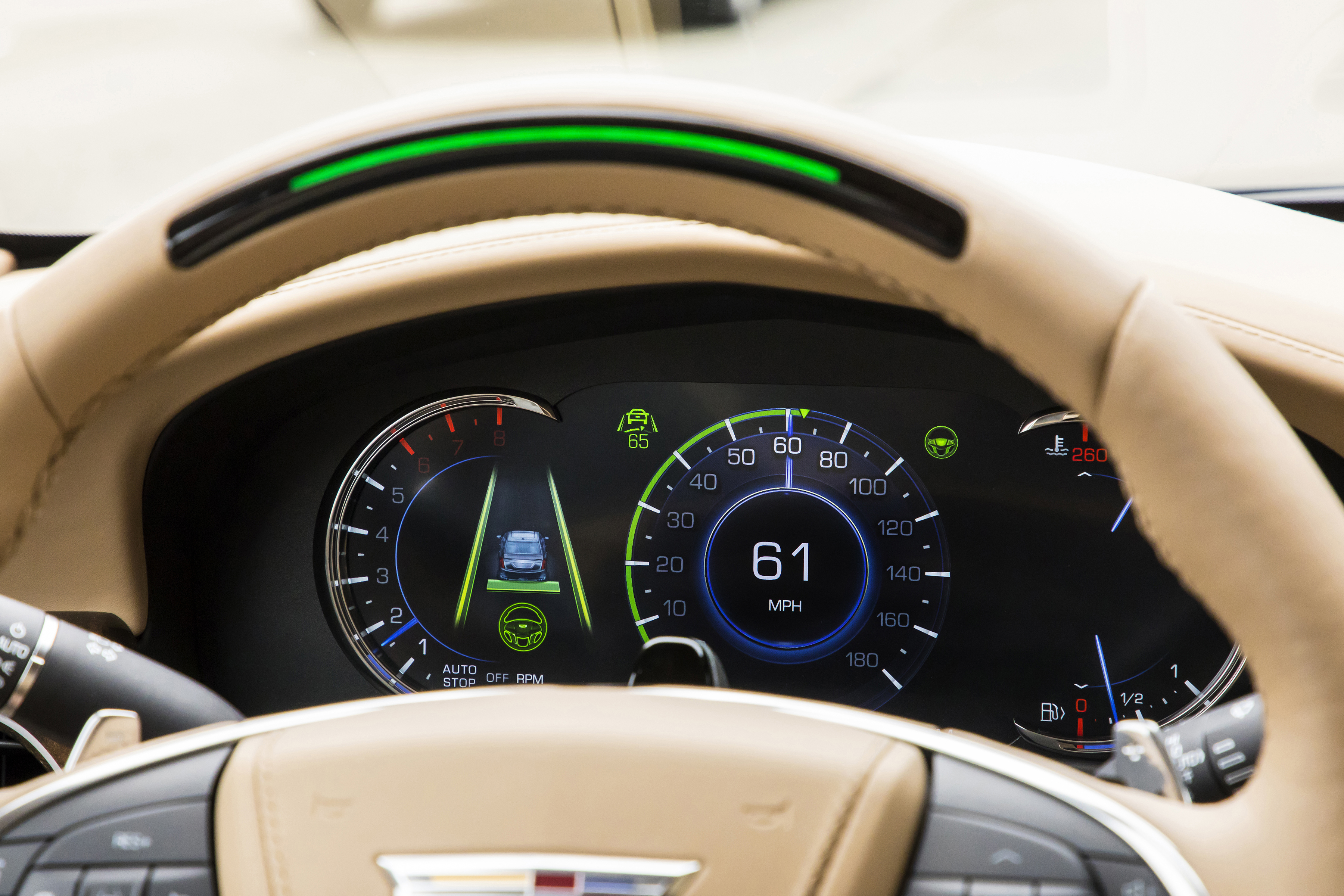 The other smarts unique to Super Cruise is knowing when you are not paying attention to the road ahead while on Super Cruise. It makes sure you know with three escalated warnings – from changing the very visible light bar on top of the steering wheel flashing green to flashing red with a seat vibration and finally utilizing the full capability of onboard driver assistance technologies to bring the car to a controlled stop on the same lane with emergency lights on and contact OnStar to alert first responders, if necessary. Cadillac CT6 buyers get a generous three-year free satellite based On-Star plan. Nice!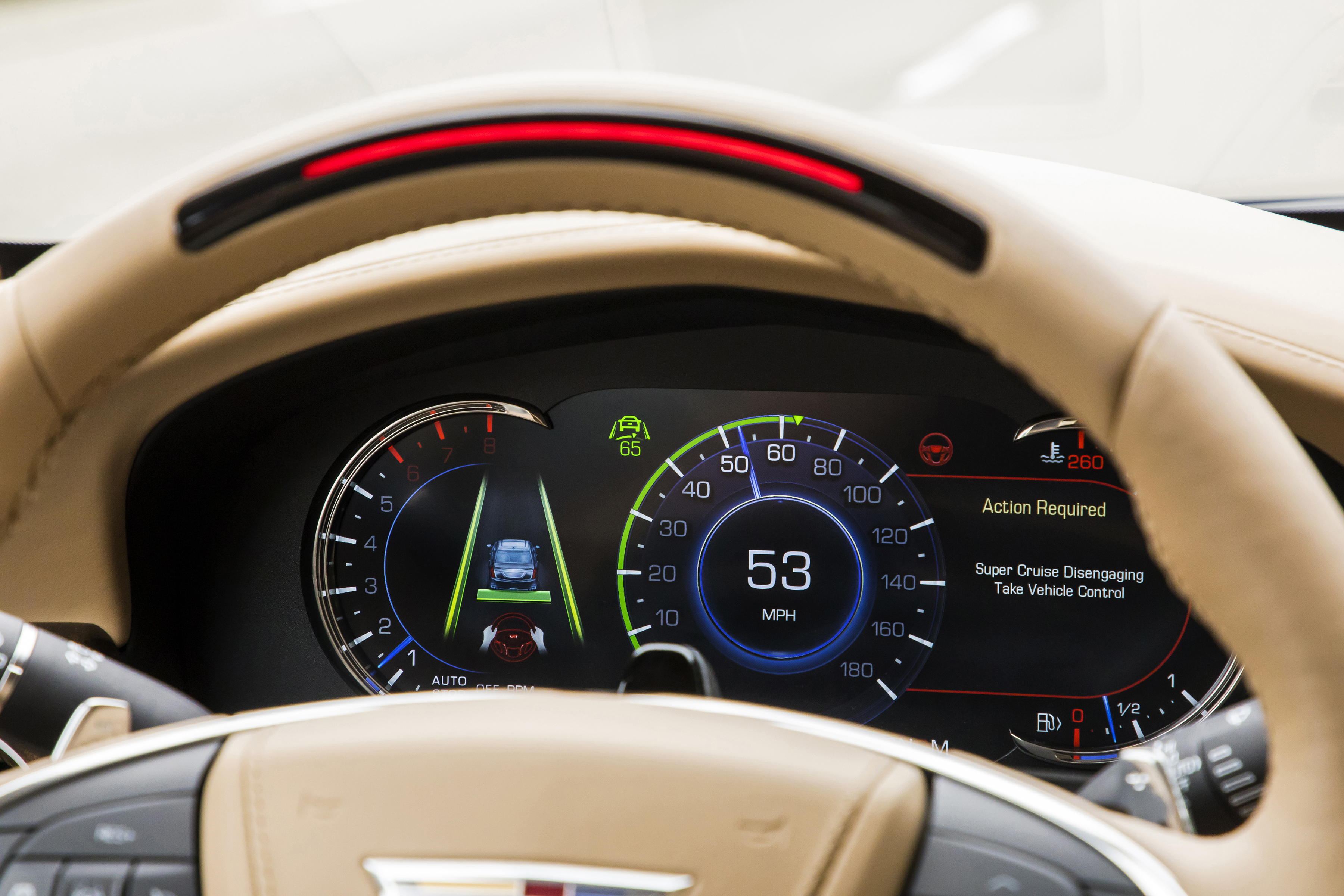 Once the car reaches to a stop it can be unlocked by turning the ignition off and restarted to drive again.
"Super Cruise is a more technologically advanced hands-free driving solution, which in terms of capability, integration and validation is uniquely focused on customer convenience and safety," said Johan de Nysschen, Cadillac president. "Cadillac's philosophy is to elevate driving. Super Cruise enables safe, simple hands-free driving for the highway."
HOW SUPER CRUISE CATCHES YOUR ATTENTION LAPSES
How does Super Cruise technology know of your lacking attention skills? A small unobtrusive camera behind the steering wheel constantly monitors your head, and upper body movements day or night with invisible infrared lighting. Not only does it sense if you lean your head toward your passenger for more than two seconds (sooner during road curves) during a conversation, but it knows minute head changes like glancing at your phone. Forget about trying to text with frequent glances on the road ahead…it picks that too.
"It's a milestone that paves the road for full autonomous driving," said Harry Ng, Product Manager for Cadillac Canada.
Other car makers like Tesla, can drive semi-autonomously on a wider range of roads but require more attention with frequent auto disengagements.
WHY GM GOT IT RIGHT
GM got the right balance of the safest drive conditions with fewer disengagements for longer uninterrupted highway driving. "In full control mode you perform many dynamic driver tasks which can wear you out," said  Ng. "Sitting back and monitoring is much less stressful," he added.
It didn't take long for me to simply trust the car's ability to hug the road just right, even slowing down smoothly and resuming when a passing truck cut me off. During Super Cruise you can set new cruise limits like standard cruise control cars. I did have a concern when during a highway turn, a truck next to me came closer to my lane, while my car stayed dead centre. Presumably the traditional near radar system would have warned me to disengage Super Cruise.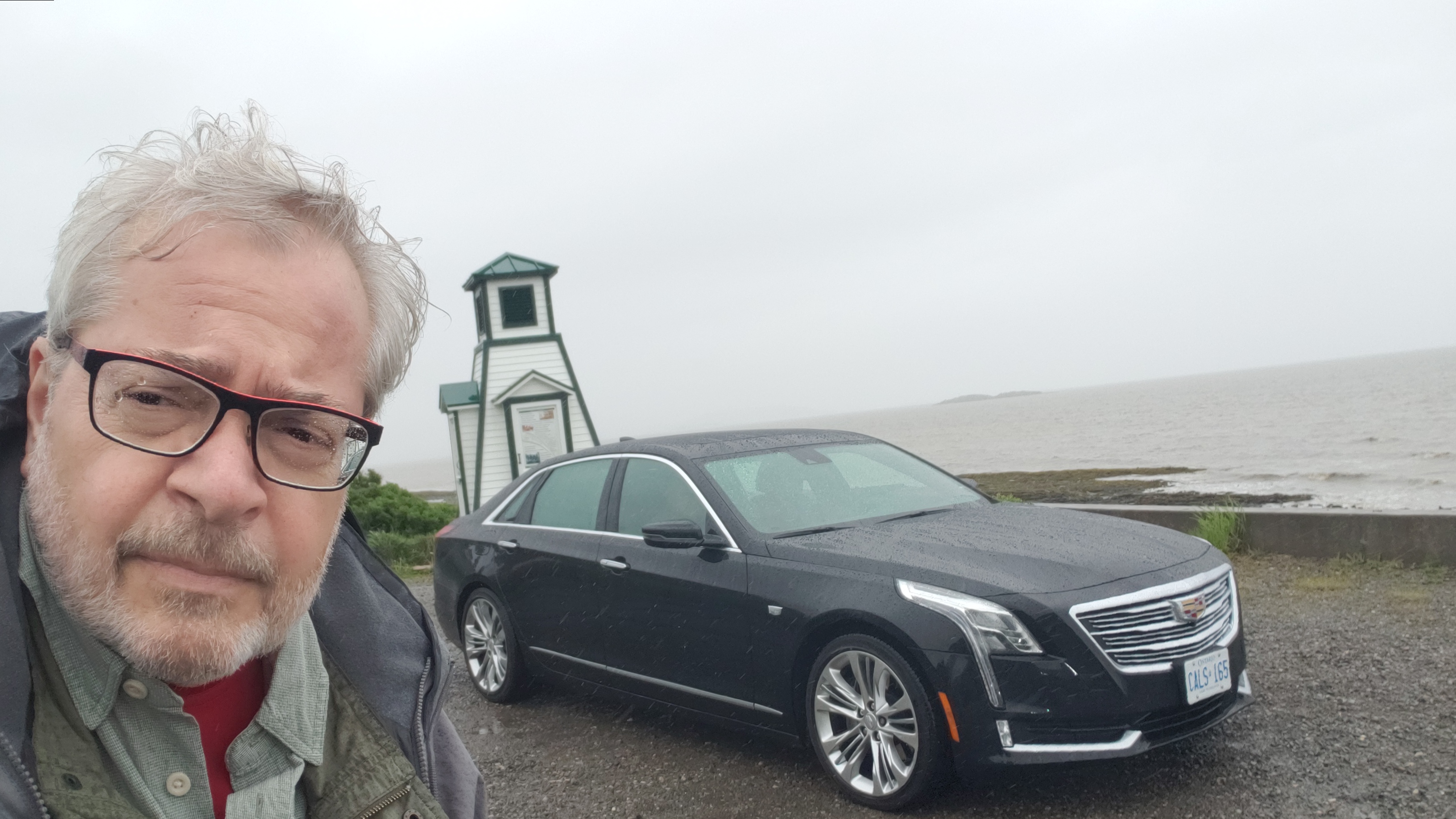 Super Cruise cannot be engaged unless its senses it is on an approved route, currently 210,000 are stored in its memory with triple redundancy and quarterly updates. When is Super Cruise mode, the car will not change lanes on its own. But when on, by simply taking over the controls by turning the wheel or pressing the foot pedals, you can take over, switch lanes or pass another car. A blue light on the top of the steering wheel indicates Super Cruise is temporarily dis-engaged but ready to resume as soon as you line up the car on your preferred lane. Super Cruise knows the lay of the road 2.5 km ahead, much earlier than slower responding standard GPS systems.
PUSHING THE ENVELOPE ON MY TEST DRIVE
I did push the envelope a bit by talking continuously to my mounted smart phone  escalating to a flashing red light, one step from Super Cruise locking the car to a safe stop. Those dangerous several distracted seconds could have been a disaster, easily Super Cruise smarts. Check video here.
Super Cruise will be available on all Cadillac models, beginning in 2020, with other GM brands after that. Currently, the Super Cruise package on the CT6 Premium Luxury costs $5,750.
Check out Cadillac's official video  and press site and  here for the Super Cruise availability for the entire Cadillac line and beyond.
@Cadillac_Canada  @CadillacCanada #SuperCruise