The rumour mill has been at high pitch over the past few weeks on what smart phones electronic giants will soon be launching. It's still anyone's guess what the new phones will be like from Apple and main competitor Samsung, whose new Note 8 launches August 23, but LG has taken a different approach, bi-passing the Fake News tech world.
LG Electronics has been pealing payers of new features on its upcoming LG V30 phone will have, expected to launch at IFA Berlin 2017 in a few weeks. Here are some that currently put it in the lead of current phones in the market:
An F1.6 aperture camera and glass lens in the dual camera delivering 25 percent more light to the sensor compared to an F1.8 lens. Glass Crystal Clear Lens also delivers greater light-collecting ability than a plastic lens as well as better colour reproduction. The camera in the V30 cuts edge distortion by a third and still be a lower profile, but 30 percent smaller in size compared to its previous model. It will feature UX featuring laser detection AF, optical image stabilization and electronic image stabilization.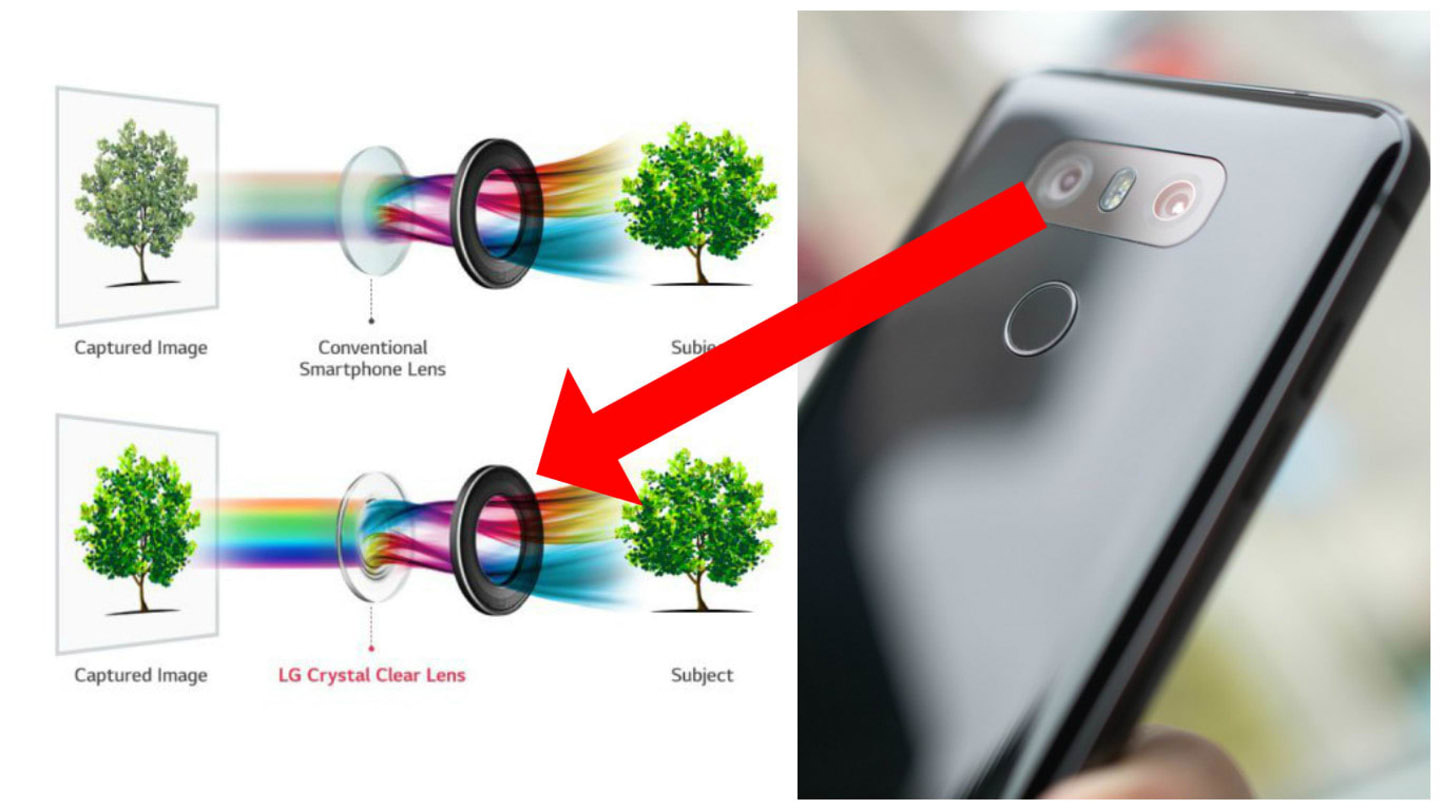 LG will extend its OLED leadership from the premium TV sector into the premium smartphone space. The V30 will feature a 6-inch plastic OLED – otherwise known as P-OLED – technology, which allows for ergonomically curved edges. P-OLED is created by placing pixels on a plastic substrate which is much stronger than a glass base. The display is protected by Corning® Gorilla® Glass 5 shatter-resistant technology. More importantly, using advanced encapsulation and pixel-scanning technology, burn-in problems and oxidation of pixels has been greatly reduced. LG's pixel-scanning technology allows for less energy to be applied to each pixel, also saving battery power.

The phone will feature FullVision display 4.15 million of the QHD+ (1440 x 2880) OLED screen which like Samsung's current OLED phones, far exceed brightness, colour and deep black rendition of images. Being ten times faster in response time and with support for HDR10, watching compatible movies and videos will be an eye-opening experience.
Shutterbugs can shoot like a pro with Graphy, which let's you choose from among a portfolio of professional shots, each with a different style and mood, or they can download photos taken by professionals from the Graphy website or mobile app and apply those metadata presets – like white balance, shutter speed, aperture and ISO – to photos taken with the V30.
Using Face Recognition, the V30 can be unlocked instantaneously using the front facing camera even when the phone's display is off.
Voice Recognition uses a combination of the user's voice and self-generated keywords to unlock the V30 too, without the need to press a button or swipe the screen. The V30 supports Qualcomm Aqstic voice UI technology for always-on, always-listening capabilities that requires very little battery power.
Haptic feedback on the LG V30 screen can be customized with various included vibration combinations that can be matched to the phone's ringtone.
The Second Screen in the current LG V20 has evolved to a semi-transparent Floating Bar on the V30 for quick access to frequently used functions and can be dragged completely off the FullVision display when not needed. When powered off, the Always-on Display is even more customizable than before. The AOD now not only shows the clock, it can also be set to display Quick Tools, Music Player or a personal photograph as well.
The new UX 6.0+ from LG Electronics on the V30 is an advanced version of LG's previous UX optimized to work the extra wide 18:9 OLED FullVision display with personalization options for a more intuitive user experience.
"LG boasts an unrivaled heritage in smartphone photography and our decision to adopt glass in the V30 camera is specifically because this has traditionally been the realm of DSLRs," said Juno Cho, president of LG Electronics Mobile Communications Company. "For the users for whom the V series was designed, this kind of innovation is significant."