Not much thought is given on the quality of USB charging cables. Until they stop working. It's smart to have spares around from previous phones. Most are made cheaply and designed to last for a few years of daily use. Generally, a more expensive phone will come with a better-quality USB cable.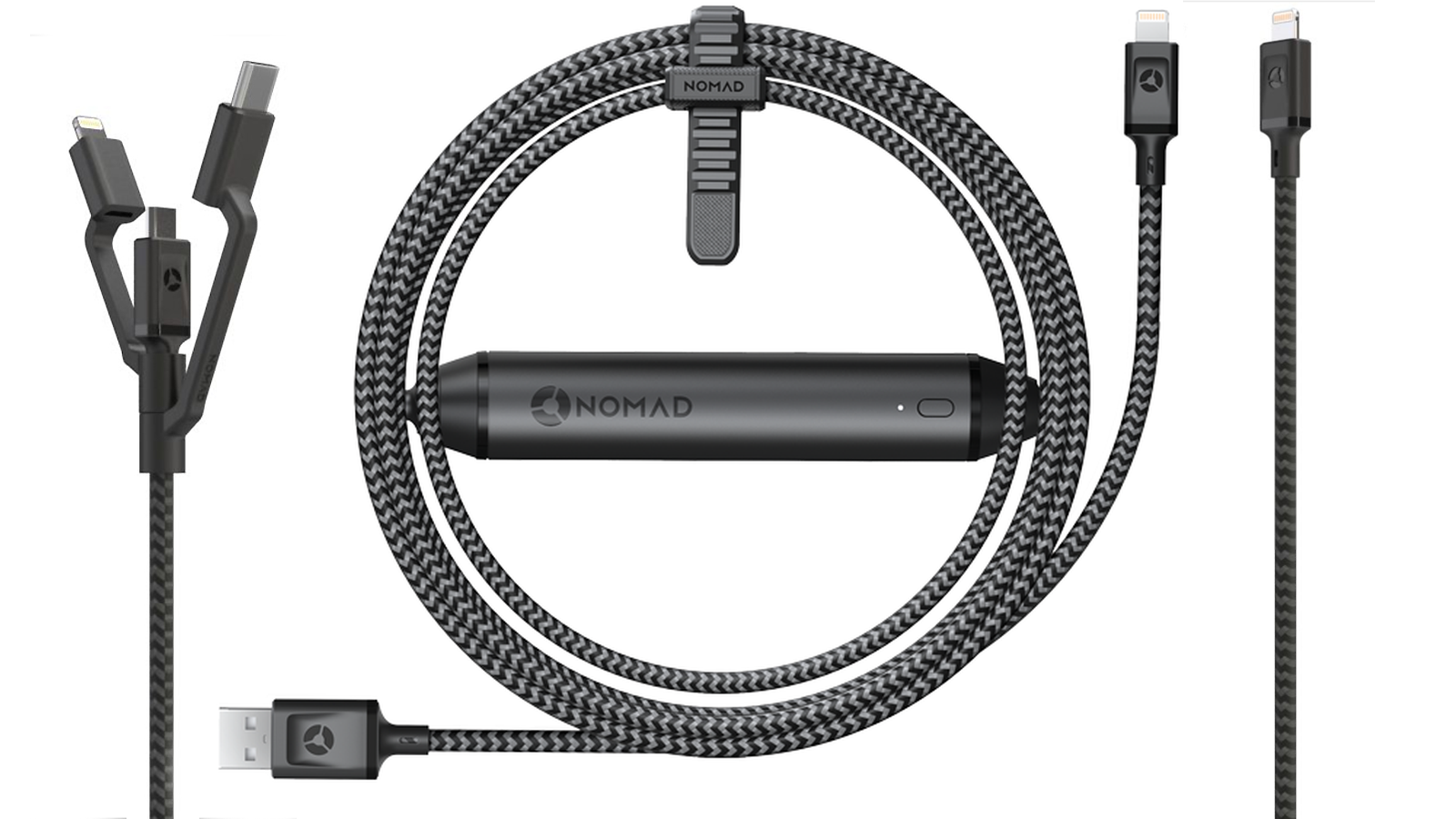 But when shopping for spare cables, most are cheaply made and you will get what you pay for. A few are pricey, for a reason – they last longer. How do you choose? Think ahead of what your next phone may be. New Android phones are replacing their micro USB charge ports with the smarter multi-use, plug-any-way Type C format, also showing up on tablets and laptops.  They will likely be used on iPhones too.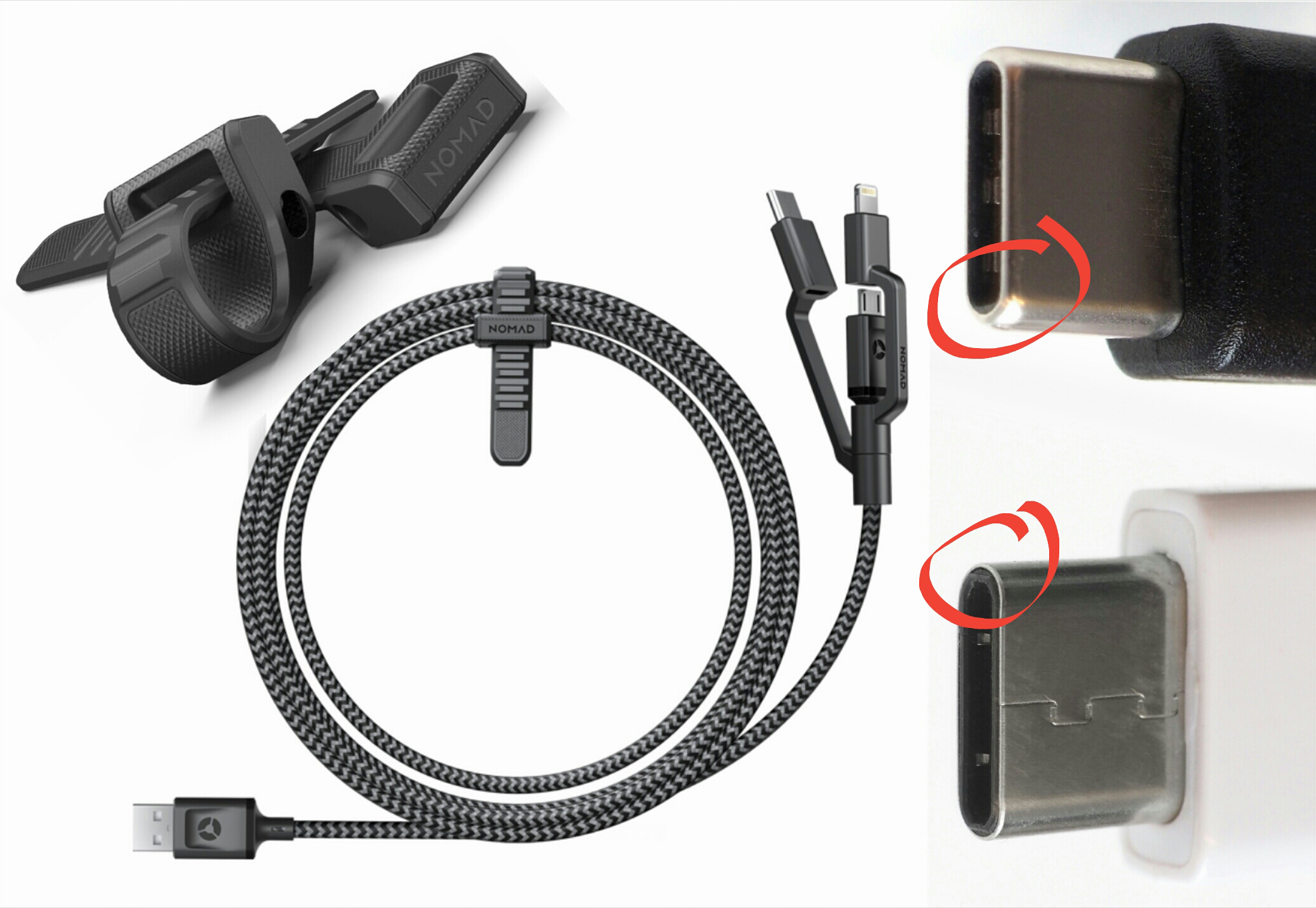 Enter NOMAD, with smart and tough accessories for iPhones, including USB cables that also work with all Android phones. Yes, they cost more but are worth it. Check out these specs: four layers of UltraRugged Ballistic 10000 Nylon outer shell, 2X durable PVC Jacket, 2X RF Shield and 4X strength Kevlar Core. Throw in low resistant 12AWG wiring and you have a five year warranty USB charge cable you can depend on. Here are their top sellers, all 1.5 M long.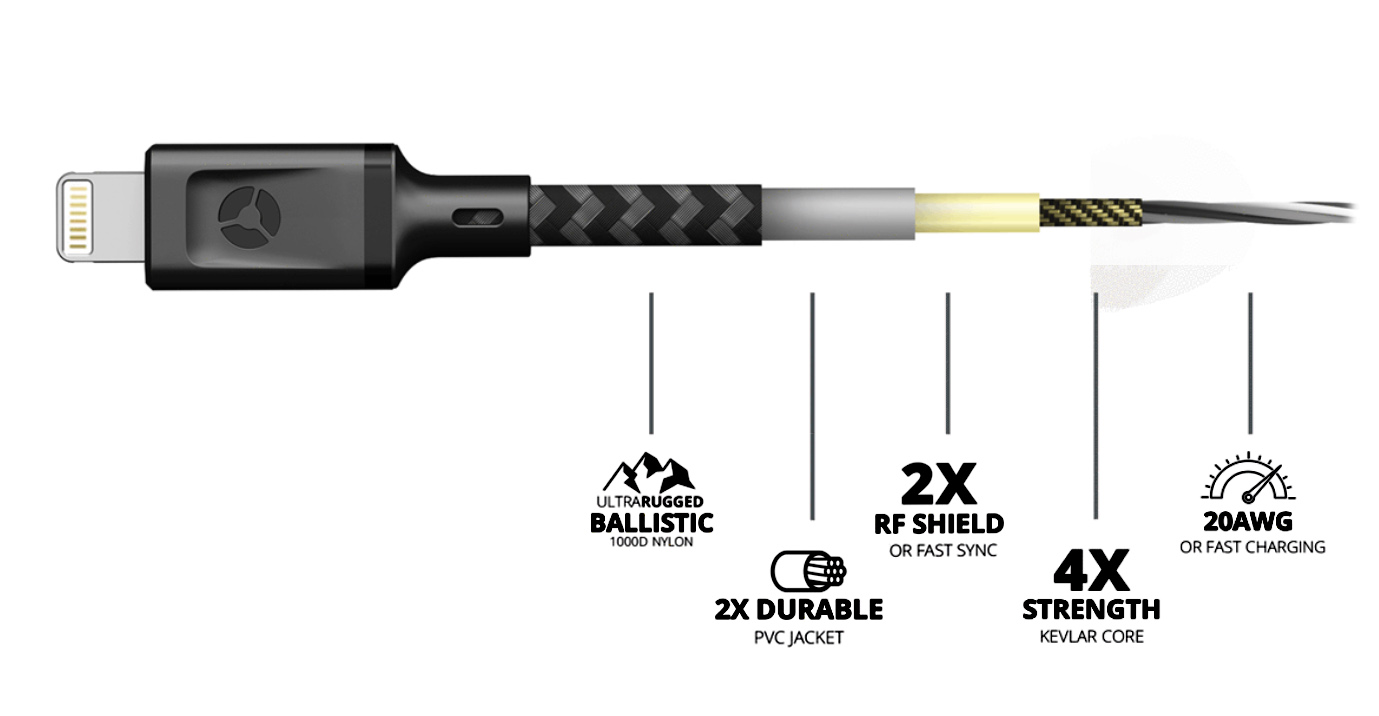 Universal Cable ($34.95 US) $45.76 CAD works on any phone, with three tips: iPhone Lightning, Micro USB and the newest type C. Much attention to detail here, with quality components like a seamless type C connector (see photo) and heavy duty cord tie.
Battery Cable ($39.95 US) $52.31 CAD, for Lightning, includes a built-in 2350 mAh backup battery when away from power outlets. Still lightweight with extra hours of talk time.
Lightning cable ($29.95) $39.22 CAD.
@nomadgoods